5 Essential Spa Automations For Daily Operations To Enhance Productivity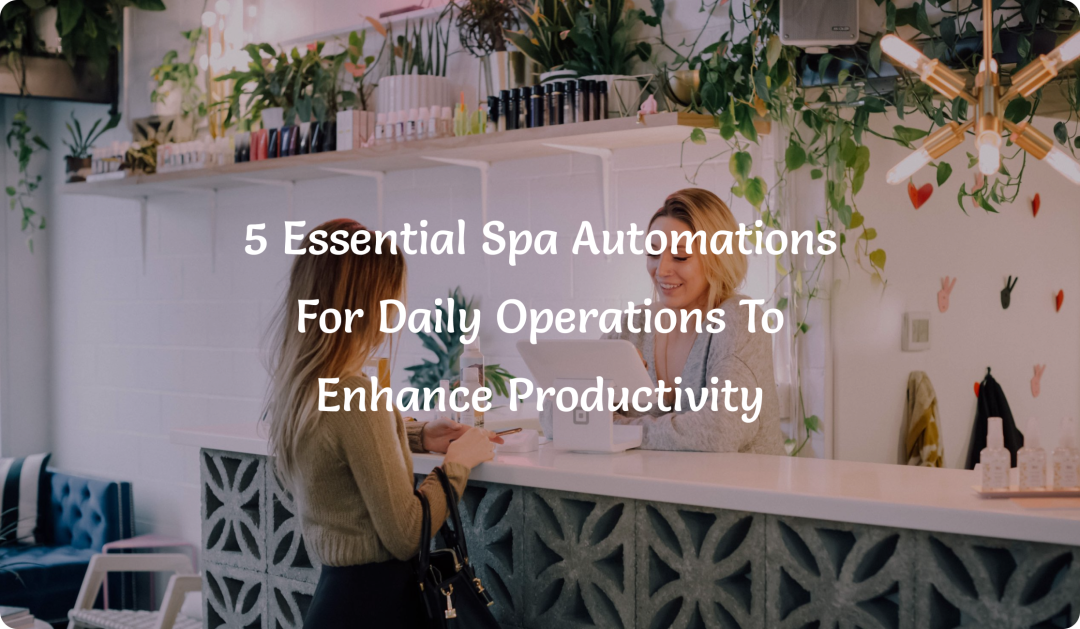 Time holds great value in the spa industry. The incorporation of spa automation into everyday activities smooths operations and allows spa owners to provide an exceptional experience for their clients. With the influence of technology, procedures are simplified and customer satisfaction is improved. From managing appointments with ease to ensuring timely communications, these automated solutions not only simplify tasks but also empower spa staff to focus more on what truly matters. In this article, we will delve into the best ways to automate daily salon operations using spa automation software.
How To Make Spas Better Through Automated Daily Operation
Simplify your spa operations with spa management software like MioSalon. Automation strategies allow you to streamline workflows, improve customer experiences, and save time on manual tasks. Here, we'll discuss five essentials of spa automation that can elevate your spa operations.
Seamless booking experience
Automated reminders and follow-ups
Efficient Resource Management
Dynamic Feedback & Client Satisfaction
Gift Cards for Customer Engagement
Seamless Booking Experience
Implement an online booking system that allows clients to schedule appointments at their convenience.  With just a few clicks, they can access a comprehensive view of available time slots, select their preferred services, choose their preferred staff and secure their spot. This streamlined process not only sspeeds upthe process for customers but also significantly reduces time demands for staff. MioSalon also offers a client login portal to minimize phone calls for inquiries and invoice generation.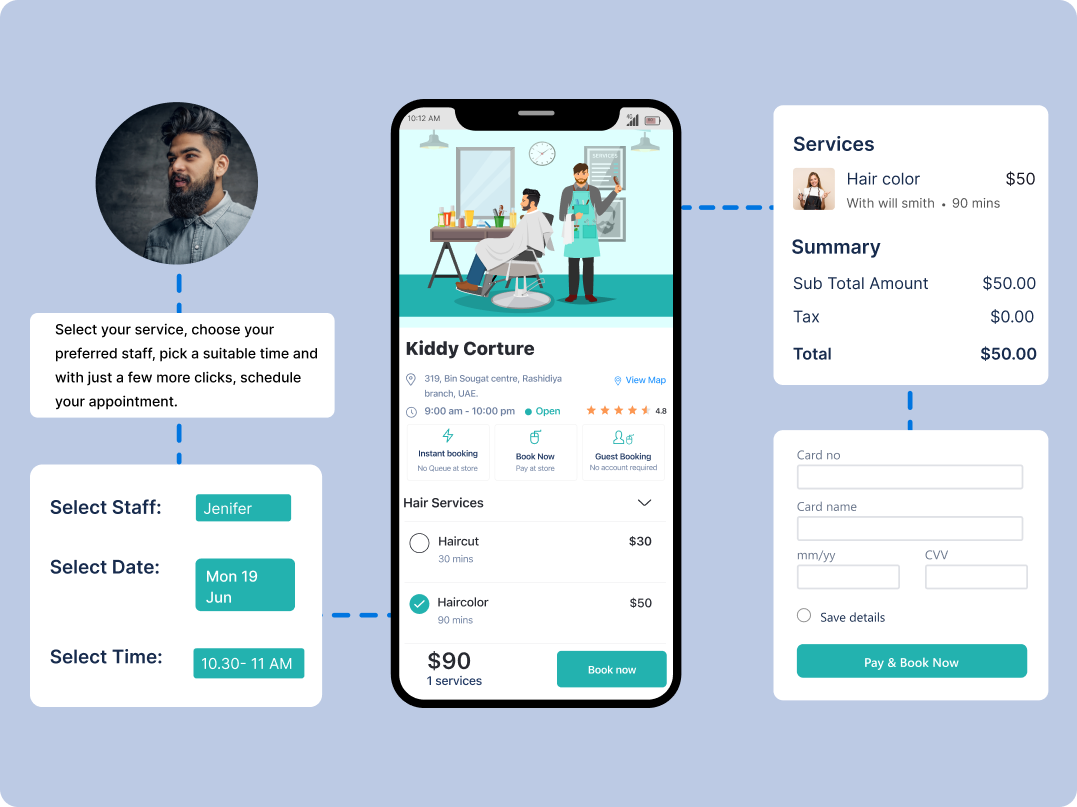 Automated Reminders and Follow-ups
Setting up automated reminders for your spa's routine operations is a simple way to optimize your scheduling process, minimize interruptions and provide a seamless experience for both clients and staff. These timely notifications provide clients with timely appointment reminders, minimizing no shows and allowing staff to focus on delivering exceptional experiences. Utilizing these automations to offer timely notification via SMS, Email and WhatsApp improves your spa's efficiency by reducing spam bookings and last-minute cancellations.
Appointment Confirmation For Customer
Dear Customer,
Your appointment with Natural Spa, Chennai, has been confirmed for 31-July 2023.
-WAFFOR
Efficient Resource Management
Efficient resource management is key to a successful spa operation. It involves the utilization of resources like therapists, treatment rooms, products, and equipment. The integration of spa software further simplifies resource management by automating processes, such as appointment scheduling and inventory tracking. This means you can make quick and informed decisions to keep your spa operating at its best. Additionally, spa booking software empowers clients to view resource availability before booking appointments, thereby enhancing the overall client experience.
Dynamic Feedback & Client Satisfaction
Client satisfaction serves as more than just a metric, it influences repeat business, word-of-mouth recommendations and brand loyalty. By actively seeking and valuing their opinions, you create a two-way communication channel that strengthens a deeper understanding of your client's preferences and needs. This feedback offers insights into what's working well and where improvements can be made, enabling you to tailor your spa offerings to exceed expectations.
With feedback automation, the spa software sends a feedback request where clients can easily share their thoughts after each service or treatment, providing you with immediate insights to make informed decisions. Additionally, positive ratings can be directly updated on Google to attract new clients, while any negative feedback is efficiently handled by managers or staff to address concerns and retain clients.
Feedback Questions for Spa Business
How would you rate your overall experience with our spa treatment?
Did our staff meet your expectations?
How would you rate the cleanliness and ambiance of our spa?
Did you receive timely and helpful communication before your visit?
How satisfied were you with the quality of the treatment/services you received?
Do you have any suggestions for improving our spa's services or overall experience?
Gift Cards for Customer Engagement
Gift vouchers are the perfect way for your loyal customers to share personalized gifts with their friends and family, inviting new customers to experience the relaxation and bliss your spa offers. By offering these vouchers, you're effectively spreading the word about your spa, leading to an enhanced reputation and increased revenue. As your loyal customers share these gift vouchers within their networks, you have the opportunity to attract new clients. With the help of spa software, you can even automate the management of gift vouchers, ensuring that clients are reminded to redeem their value before it expires.
Conclusion
Incorporating spa automation techniques is the key to unlocking a new level of efficiency and excellence in your business. From seamless online bookings and automated reminders to efficient resource management and dynamic client feedback, each strategy plays a pivotal role in enhancing productivity and customer satisfaction. By leveraging spa management software, you can stay ahead of the competition, deliver exceptional experiences and grow your business.