Establishing an Effective Commission Structure in Your Salon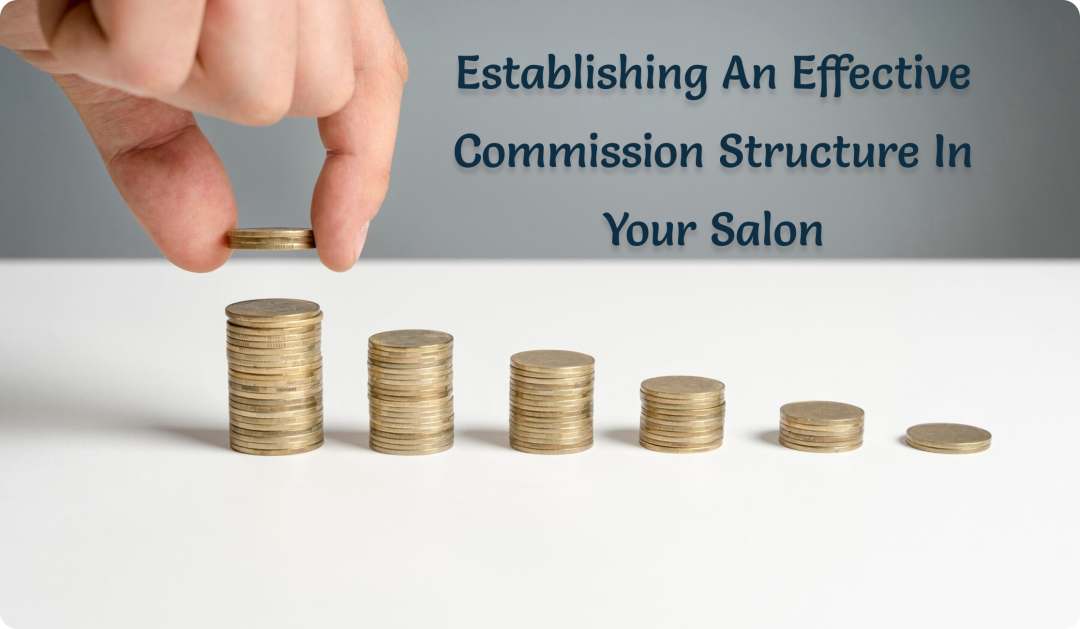 No matter how pretty your salon looks on the inside and the outside, it is going to be driving no business if you do not have the best stylists in town. Of course, customers are the heart of your business, but the truth is that there are going to be no customers if your salon stylists don't offer services worth paying for.
Thus, hiring is an important aspect every salon must pay attention to. The way you compensate your stylists also has an impact on the way they perform. Ideally, they're more likely to approach their jobs with enthusiasm and energy knowing that they're fairly compensated.
Appreciating your staff from time to time is the key to staff retention. Also, the pay structure at your salon has a direct effect on the job satisfaction of your employees.
Also Read: Tips To Find Out Your Hairdresser Leaving Salon
Most salons use a commission-based fee system to encourage stylists to bring in new business. While there are many types of commission-based structures, you're not obligated to follow one. However, once you create a commission structure for your salon and sign a contract, you have to stick to the terms.
Using salon and spa software is the best way to manage staff commissions. From creating profiles to checking reports and assigning commissions to staff, you can do it all.
Here are a few tips to remember when setting up a commission structure in your salon: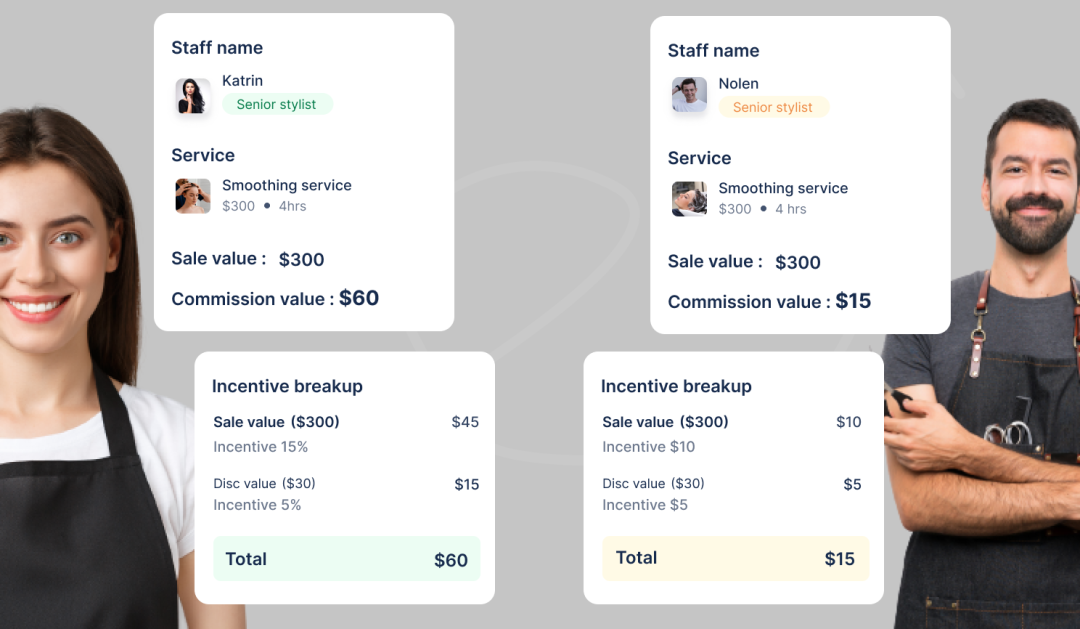 Based on experience and work period:
Most salons offer different commission packages to their stylists based on their experience and the period they have worked for. For example, beginner hairdressers are not given a commission. They are just paid a base salary. Over a period of time when they start to bring in their own business, the commission structure is introduced to them. Always remember, if stylists can't make money, they won't stick around.
You might like: The Best Way To Manage Salon Staff Efficiently
Based on the business a stylist brings:
Stylists should receive the same commission for every type of client. Even if they bring in a celebrity, the commission percentage should stay the same. However, the amount can vary from stylist to stylist. More successful and experienced stylists do deserve a higher commission. Calculate the amount of money each stylist is bringing in and then determine the commission you're offering as per that. Always remember, the commission you're offering should be enough to keep stylists from seeking work elsewhere. 10% or 20% is completely your discretion. When you create the commission profile on the salon software, you can determine if you want to set commission by target or item.
Based on products sold:
Every salon stocks a large number of retail products. Thus, it's quite obvious that you will want your products to swipe the shelf before they expire. Your stylists have a crucial role to play in this. When you define a commission-based structure around the retail products being sold, your stylists will lure clients to purchase them.
Most Read: Why Use Salon and Spa Product Inventory Management?
Apart from commissions, you can also give your clients incentives and bonuses. This can take the form of gym memberships, sponsored meals, free training, or anything else you think your staff will appreciate. You can reward and motivate them once they meet key milestones of your business such as customer retention, media recognition targets, or profitability.
The way you devise your compensation plan and commission structure in your salon will directly or indirectly communicate your expectations from them. Thus, it is very important to find a balance. If you set clear and consistent goals for them, they're more likely to perform to the best of their ability.
Tips
1. When planning the commission structure and incentive elements of your employee compensation plan, make sure the aspects are well-known and comprehensible by the staff. It is important to set measurable and achievable targets. If the incentives are difficult to achieve or if the rules are too strict, employees may give up and this can be bad for your salon or spa. The best way to track employee goals and progress is by investing in our salon software.
2. The commission levels should be calibrated carefully. When calculating commission percentages, make sure it's not too high or not too low. Getting these numbers wrong can affect the financials of your business or have your best employees shift their job.
3. When we refer to salon staff, it's not just the stylists and technicians; it is in fact every single person who is associated with your business directly or indirectly. Thus, while beauty professionals receive gratuities, it is important that the people who play a role in giving customers a top-notch experience are also recognized. For example, clean changing rooms are a prerequisite in a salon or spa. Thus, it is important to appreciate your cleaning staff regularly. Similarly, the person at the front desk is the face of your business. Without a friendly greeting, customers may never return.
4. Many clients are in the habit of tipping their stylists before they leave. It is a common practice in the hair and beauty business. However, if your salon charges a service fee, ensure that it is communicated to customers beforehand so that they do not feel like they are double-paying. If they still want to tip their stylists even after that, it's completely their discretion.
5. It's not always about the money! Cash isn't the only thing that motivates employees. As a salon or spa owner, it is very important for you to go the extra mile to make sure your employees are really feeling satisfied with their job.
Track results
Your commission structure is of no use if you're not tracking results. On MioSalon, salon and spa software, it is easy to enter the details of new clients and keep track of every product sold. It is up to you to define what counts as commission and what doesn't. For example, salons pay stylists commissions for returning clients while some follow a policy to pay a higher premium for new clients.
Rewarding employees is crucial to the health and success of your salon business. The best way to do it right every time is by using MioSalon, salon and spa software. The easiest way to manage your beauty business is just a click away https://www.miosalon.com/signup.