Tips And Tricks To Upsell Products And Services In Your Salon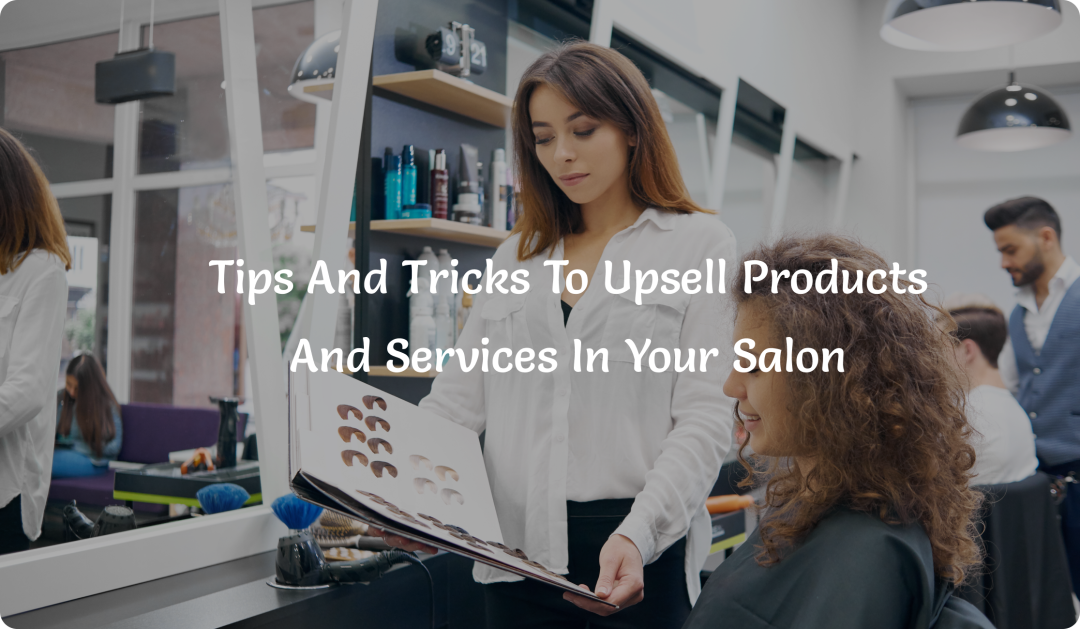 If you own a salon or day spa, you obviously want to make money. There are primarily two ways to make money –bring in more customers through the door or sell more services to your existing customers. Upselling salon services are easier and less expensive than finding new customers.
Also, in the long run, upselling can be more fruitful and profitable. Some salon and spa owners look at upselling as an opportunity to make profits while others look at it as hard work and often find it awkward.
However, there's nothing wrong with upselling and cross-selling. It's all a part of the game. And, if you want to see better numbers on your salon management software, you just got to do it. Don't let the thought of being judged refrain you from upselling.
Instead of looking at upselling as persuading a customer to buy an additional service, look at it as an art of maximizing every opportunity. Once you've got the right tools and education with regard to upselling in place, we promise there's no looking back. It's all about identifying the right opportunities and approaching them creatively.
Recommended read: Important Features of Spa And Salon Management Software
Two reasons why you should be upselling
As a salon or spa owner, you know the benefits of upselling. But what about the times when you're not around? You need to train your staff and tell them why you care about it so much. The best way to teach them the art of upselling is by explaining to them the benefits.
➭ Profits: Your staff already knows why selling services and products is important. For every product they sell, they are entitled to a commission. So it's quite clear that if they upsell, they will be making more money. Keep reminding them that 'little drops make the mighty ocean'. You can even generate product sales reports on your salon and spa software to show them the total amount they've sold in the past six months. Looking at the figures, they may just get encouraged to keep working hard towards cross-selling and upselling.
➭ Relationships: Upselling is also a great way of building an amicable relationship with your clients. When you take the time to educate your client, you come across as an expert. If a client leaves your salon happy with their upgrade, they're more likely to come back and avail of the same service again. It makes them trust you more. However, the key to relationship building is a passionate team. Instead of imposing products on clients, your staff should be encouraged to share their opinion. If your staff is enthusiastic about a particular product, upselling will come naturally rather than be forced upon you.
Quick read: Tips for Running Salon Operations Efficiently with Salon Software
In this blog, we will be sharing some tips and tricks which salon owners can use when upselling their products and services.
1. The welcome:
If a new client walks in, greet him or her warmly and help them settle in. Be courteous and offer them any beverages. Never oversell on the first visit. A slower, friendlier approach works and ensures the client will return. Always ask if there's anything you can do for them. Great customer service will establish a sense of trust in your client's mind and pave the way for upselling.
2. Know when to upsell:
Successful upselling is all about identifying the right moment. Once you've recognized them, you've won half the battle. It's important to upsell at each stage of the appointment.
➭ At the booking: A salon can use its salon appointment booking system for upselling. For example, if a client makes an appointment for a pedicure, suggest a manicure to go with it too since both services go hand-in-hand. Also, in the salon menu, put the deluxe options first and the most basic ones last. The likelihood of a client booking the more expensive treatment is more here.
➭ At check-in: If your client has taken an appointment for the basic service, ask them upon their visit if they would like to upgrade. Don't come across as a pushy salesman here. Be subtle about it. If they say no, respect their opinion and walk them to their chair. Certain salons upsell by offering the upgrade at a 10% discount.
➭ Waiting area: The time your clients spend waiting for their service is pure gold. Use this opportunity to take them through your salon menu and the various services you offer. Having an inviting retail counter in the waiting area is a good idea. When your clients can see, touch and feel the products, they're more likely to upgrade or buy an additional service.
➭ Consultation: A consultation is a perfect time to upsell. Before a client gets into their chair, learn their needs and habits, and what kind type of services they are interested in. To upsell during the consultation, your staff has to be trained well. To learn more about the services availed by clients in the past, check the client history on your salon management software. Remembering client histories is important for relationship building. If a client is having a tough time managing their frizzy hair, you can probably suggest a product that will help them tame their locks. Most clients are likely to buy a product if it offers some kind of resolution.
➭ During checkout: This is probably your last chance to upsell. Check client history to see what products your client has purchased in the past. Ask them if they're running out of it and would like to buy another unit. Recommending products at this stage is like planting a seed. They may not buy it now, but the next time they visit, they will definitely buy it.
You may be interested in: Increase Your Salon Revenue By 30% from your Existing Customers
3. Offer a free sample of products:
Everybody loves free stuff and samples. The best way to lure customers to purchase a product of a higher value is by offering them a sample. You can offer free samples to loyal customers. Samples are not just restricted to products but services too. A nail technician can sneak in a foot massage while performing a pedicure. A 5 to 10-minute sample now will make clients take an appointment in the future.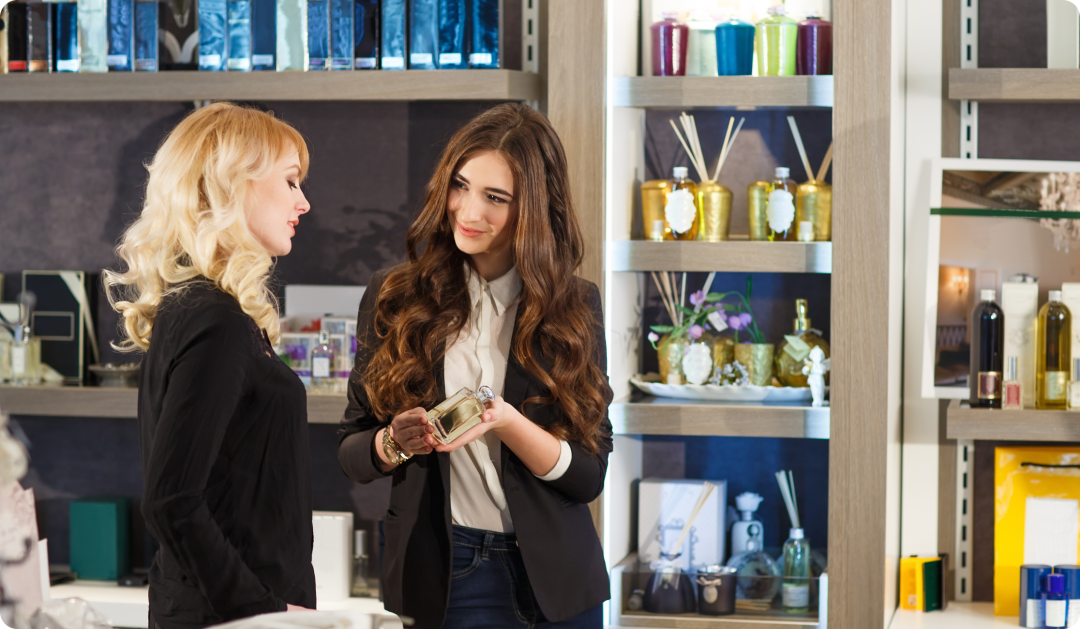 4. Upselling Techniques:
When upselling, always put the client first, not the product. Shape your pitch around the benefits your clients can receive from using a particular product. Always ask clients open-ended questions. This will help you plan your upselling pitch. You can also use the salon and spa software to send clients feedback surveys after the appointment is over. If you want to sell a particular product to a client, make sure to use it during the treatment as a form of promotion. If the product has done any good for them, they are most likely to pick it up.
➭ Training your team to upsell: Once your staff understands the nitty-gritty of upselling and its importance, it's time to train them well. An upsell gone wrong can cost you losing a client, and you definitely don't want that to happen. If a hairdresser seems too pushy, clients may even give you a bad rating on social media. To prevent such an instance from occurring, teach your staff how it's done.
You may like: 5 Tips To Handle The Salon Reviews
➭ Equip your staff: Make sure hairdressers, stylists and technicians are given access to the salon management software. The staff should be able to use the software to make notes and little details about clients. This not just creates a stronger relationship between your staff and client, but also provides them with an opportunity to upsell.
Check the inventory and stock: With the salon and spa software, the salon manager will be able to keep an eye on stock levels. Before upselling a product to a client, check if you are stocked with the product. Nothing can be worse than selling a product you don't even have.
➭ Incentives: Every employee in any profession needs a little motivation and drive. In the beauty and salon business too, this holds true. Incentivize your employees every time they run a successful upsell. Use the incentive management feature on the salon management software to see which staff member has made the most number of upsells. At the end of the quarter, you can probably reward them with a surprise gift.
Also, read this: Complete Guide: To Hire The Right Spa And Salon Staff
5. Plan for the future
Upselling is an art that salon managers and stylists will learn with time. Even if you are unable to make an upsell, learn more about your clients so that on their next visit you can successfully make one. An important thing to remember about upselling is to always provide value.
Encouraging clients to buy a product may be beneficial to your business, but you must be sure that what you are selling is advantageous to them. MioSalon, salon and spa software is a great way to encourage repeat clients, introduce seasonal offers, sell personalized offers, and ultimately upsell to your valuable clientele.