Using an Online Booking System in the Salon: Why is it Important?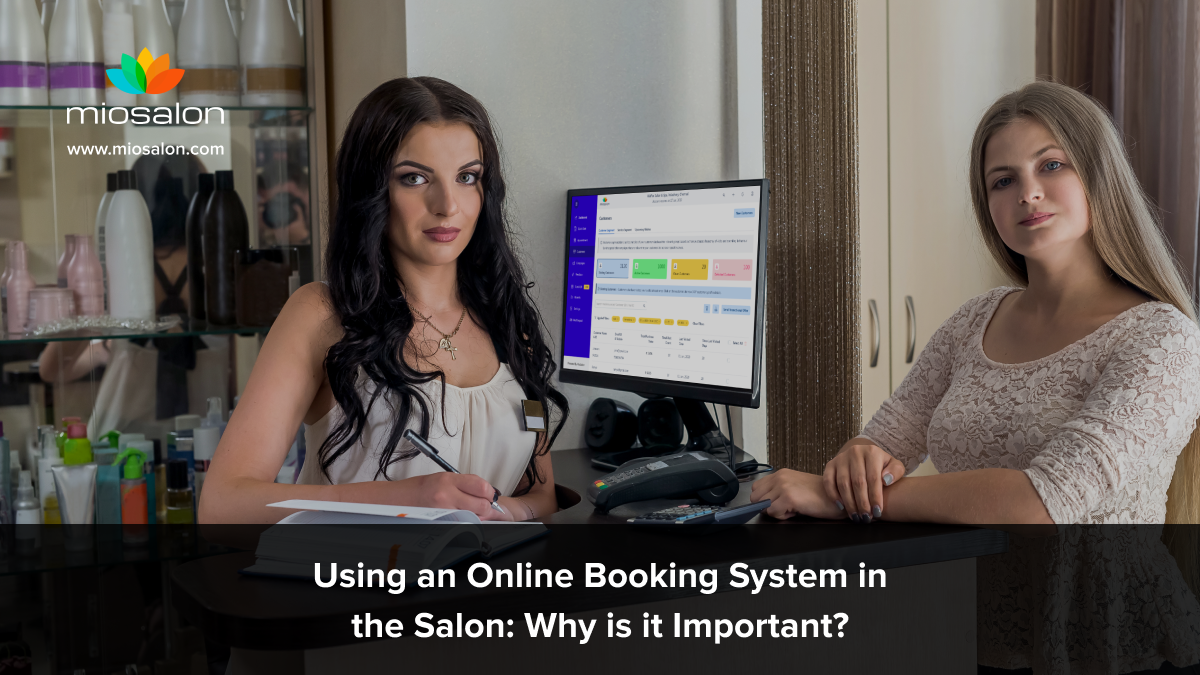 As a salon or spa owner, you have to manage your employees, clients and a whole lot of administrative tasks. Needless to say, it is a challenging environment. At the same time, to meet the ever-increasing demands of your clients, you have to constantly expand your services. Amidst the daily chaos, taking appointments over the phone can be quite a time-consuming process. If you want to successfully run a business, you can rely on an online salon booking system. It is one of the easiest ways to take control of a challenging environment. Giving your customers the liberty to schedule their appointments online will not just take off a major burden of your front desk manager but also help you synchronize employee schedules.
A lot of beauty salons and spas are hesitant to integrate an online booking system. A common reason behind this is that a lot of people consider it to be technically challenging. However, it's a myth. Using an online salon and spa booking system is incredibly easy. Once you start relying on automation, your daily business processes seem less daunting. Also, it helps in enhancing your client retention rate.
Table of Contents:
What are the Benefits of an Online Salon Booking System
2. Significantly Reduces No-shows
4. Customer Database Management
5. Contributes to Overall Bottom line
6. Helps you Monitor Core KPIs
Benefits of an Online Salon Booking System
If you're in a dilemma about whether to get a spa booking system or not, these reasons are sure to convince you:
1. Reduced Phone Calls
How to automate salon online booking instead of phone call appointments?
To have the telephone in your salon ring the whole time can be annoying. It can even disturb clients who are getting a service. When you switch to a salon online booking software, you'll have to deal with fewer phone calls. Corresponding several times with a suitable date and time is a tedious task. It can even lead to utmost confusion since there is not much clarity. Another downside of taking telephonic reservations is that you need to have a full-time receptionist which can increase the overheads on your business. Instead, with online booking software, your clients can schedule their appointments 24/7. It keeps your business open even non-operational hours. If you're still sticking to the age-old method of taking appointments, you're probably losing out on large revenue too. Studies reveal that when a customer books online they tend to spend more since they can browse through your salon menu and retail products.
2. Significantly Reduces No-shows
How to reduce Salon No shows?
Client no-shows can create a problem for your salon or spa. Firstly, it is an indication of a loss of revenue for that particular day and the hairdresser/technician who was going to service the client may now be idle. With an online salon appointment booking system, no-shows and missed appointments are significantly reduced. Once the appointment is confirmed and a few days before it, you can schedule automated notifications which will be sent to the client reminding them of their upcoming appointment. Email and SMS reminders are a great way to reduce no-shows and cancellations. In the same way, you can also send a client a reminder when they're due for a service. For example, if a customer gets their hair coloured every two months, you can notify them through the online booking software when they're due for the service again. It is a sure-shot way to enhance revenue and retain clients at the same time.
3. Manages Employee Schedules
How to manage salon employee schedule with the appointment timing?
A lot of salon and spa owners have reported that a common issue they face with telephone-based reservations is double-booking. A hair salon software completely eliminates the chance of double-booking. Since the online booking system is clear and precise, customers can check hairdressers' and technicians' availability, and accordingly schedule an appointment. Since it automatically synchronizes with your calendar, it allows you to manage employee availability. This means a customer will be able to take an appointment only when a hairdresser of their choice is available.
Once the appointment has been made, your staff members too will receive notifications of the upcoming appointments they need to service. Based on their availability, they can decide whether they want to accept or reject an appointment. Another benefit of using a salon booking system is that employees can check their work schedules on the go. They can seamlessly review the schedule and plan for the upcoming week. It also helps them develop a strategy which will help in reducing burnout.
4. Customer Database Management
How to keep salon client database up-to-date?
Most salon and spa owners have just one goal – to keep client information up-to-date. Well, the best online salon booking system makes the process a tad bit easier. When clients schedule an appointment online, they are asked to share their personal information such as contact details, phone numbers, and email. This information is automatically saved to your database and can be accessed and updated at any time. These client profiles are particularly useful when you're developing a marketing strategy. Since it stores customer data and past service history, it allows you to personalize your campaigns based on customer preference.
You can also run offers based on a client's frequency of visits, membership programs, etc. It also gives you a chance to make their birthday or anniversary special by rewarding them with discount coupons. When you have customer information available at the click of a button, you can serve your clients better which further enhances customer satisfaction rates.
5. Contributes to Overall Bottom line
These days, there is enormous competition in the beauty business. If you want to survive, you've got to be pretty darn good. Surviving also means selling more products and services to your clients. A fool-proof way to do this is by incorporating an online booking system in your salon. When a customer visits your website or social media page to schedule an appointment, they will be shown additional services and products related to their booking. If the offers are enticing, they might be tempted to book another service. For example, if a client is booking a manicure, they might be even tempted to book a pedicure. Similarly, online booking also ensures your retail store is open 24/7. If a client needs a particular shampoo or beauty product, they can buy it without physically visiting your store. Therefore, internet reservations not just simplify the appointment booking process in a salon or spa but also contribute to your overall bottom line.
6. Helps you Monitor Core KPIs
How to manage salon's core KPIs?
The best online salon booking systems come with in-built reporting and analysis modules. This gives salon owner a systematic overview of their business. For example, they get access to the revenue contributed by each employee, new bookings made and the average monthly rate by a specialist. While they get to monitor key performance indicators, they can also manage staff commissions.
Key Performance Index for Salon and Spa Growth! Are You Checking It?
7. Pre-paid Bookings
Amid the COVID-19 pandemic, a lot of clients prefer pre-paying for their appointments to ensure cashless and contactless transactions. Here, the benefit of an online appointment booking system is invaluable. It makes it easy for a client to pay for their appointment while making the booking. It also helps in improving the cash flow of your business. Another advantage of taking the payment before the appointment is that clients won't miss or skip it. They will make sure they turn up for their appointment. If not the full payment, you can also ask clients to pay a token amount to schedule the appointment. In case they miss it, the valuable time of your hairdressers and salon staff won't go in vain.
If you're looking for an online salon booking software that will simplify everyday operations and procedures, check out MioSalon. It has all the features that will ensure your business runs smoothly. Your employees, as well as your clients, will love it alike since it makes the appointment reservation process faster and easier. Further, it keeps your business open even when your premises are closed.