How To Master The Art Of Salon Client Consultation?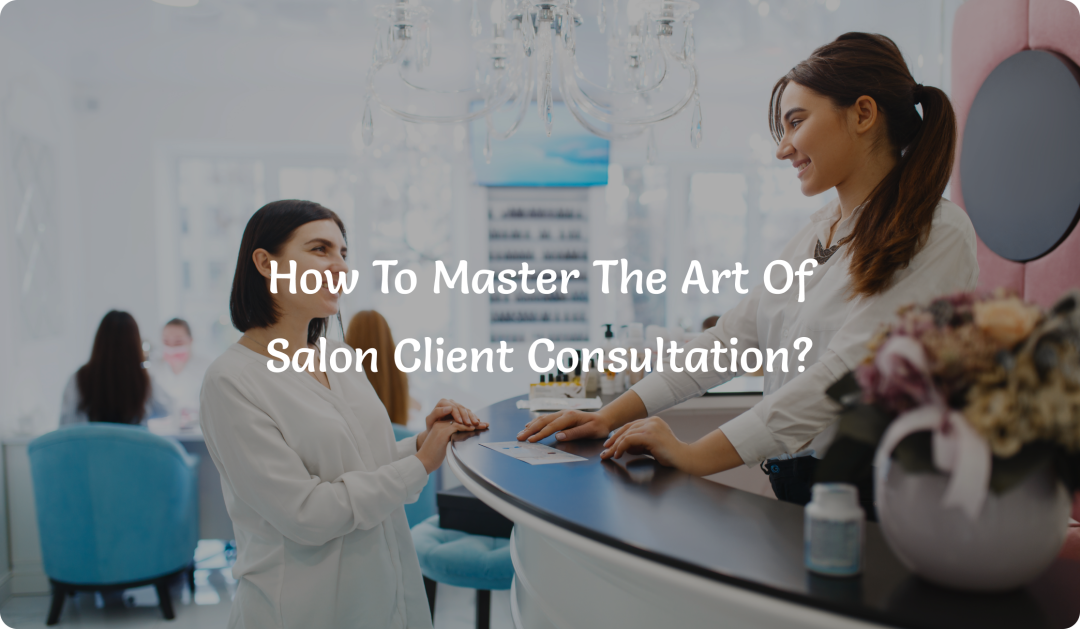 A Salon Client Consultation is a prerequisite in the beauty business. It sets the tone for the client's entire experience and gives them the comfort that you care about their wishes. While all stylists know that client consultation is very important, they tend to skip it most of the time, especially for regular clients. They feel like regular clients always have the same haircut or treatment. However, you should never make assumptions. For example, a long-term client may be thinking of going in for a bob cut contrary to the trims they have usually. Thus, as a stylist, you never know.
Also Read: Tips to Delight your Salon and Spa Clients
Whether it's a new client or one that's been coming to you for years, always execute a full consultation at the start of the appointment.
Also, in a few countries, it is a legal requirement to perform a consultation before the treatment to prevent the client from suing you.
If your team lacks Salon Client Consultation skills, it's important to upgrade them. When done right, consultations make the client:
➢ Feel valued
➢ Rebook as they leave
➢ Recommend you to their friends
➢ Buy a retail product
➢ Book an upgraded treatment on their next visit
➢ Give you an amazing review on your salon software
If your team skips the client consultation, it increases the chances of them feeling underwhelmed and disappointed.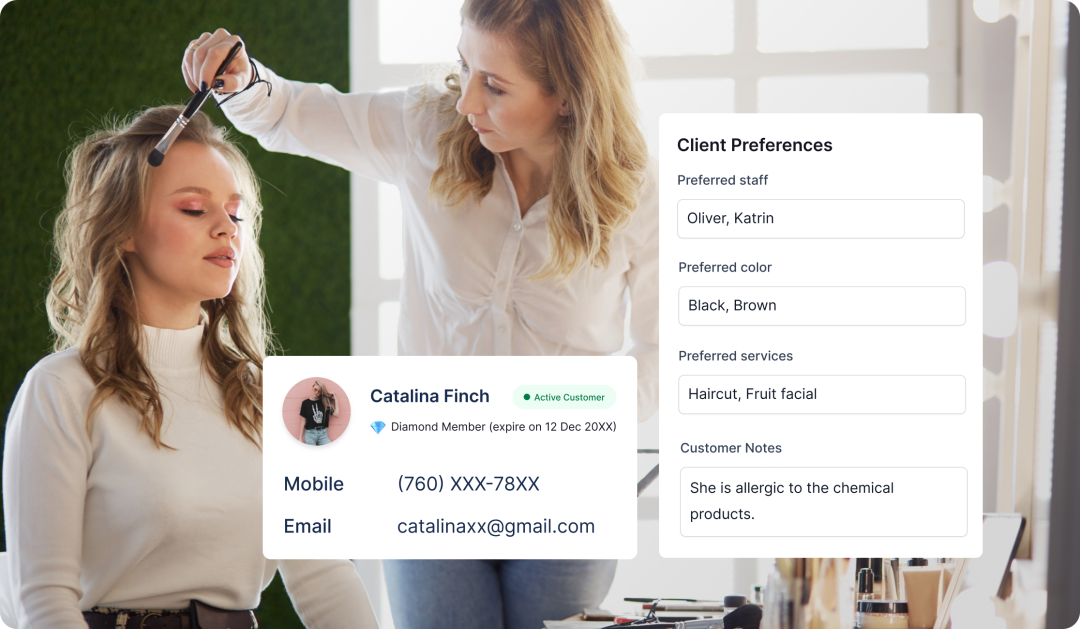 Here Are Some Powerful Tips That Will Help Them Master The Art Of Salon Client Consultation:
➢ Good Communication:
Listening carefully is the essence of successful Salon Client Consultation. It is very important to establish some form of communication before you start working on them. The best way to start is by telling them what you do and your specialties. Remember, the client in the chair wants you to understand how you can help her achieve her goals. This often starts by putting the client at ease. If it's a new client, he or she may feel uncomfortable at first. However, as the stylist, it's in your hands to reinforce that you care about them. Pay special attention to your tone and body language, and listen carefully to what they have to say.
You might like: The Best Way to Collect Feedback from your Salon Clients
➢ The Importance Of Client Records:
Having a consolidated, quality client database is key to making your salon business successful. The best way to maintain the service history of a client's past appointments is by storing it all on the salon management software. Every time a client gets their hair, skin, and nails treated, make a note of it on the software. Besides recording previous treatment history, you should also have a record of any retail products purchased. An abundance of accurate information can help you provide the best service to your clients as well as build a loyal relationship. It is also when you want to them pre-book their appointments. If you haven't seen them in a while, send out emails and text messages saying they are due for their service.
➢ The Kind Of Questions To Ask:
A consultation is a two-way street. You can't just have your clients talk. You too need to be actively involved and ask them certain questions. Remember, this is your time to get to know your client. A good way to start is by asking them how they heard of your salon. After which you could just tell them a little about your expertise. Avoid personal questions. We would suggest having a mix of open as well as closed questions. You want to uncover why a client feels a certain way. This is your time. A foolproof way to reassure your clients that you care about them is by taking notes as you talk to them. Using paper and pen in front of the client looks unprofessional. Instead, resort to your salon management software. You could also create a structured questionnaire or consultation checklist beforehand so that you don't miss any important information. However, a stylist should feel free to ask questions outside of the prepared list.
➢ Maintain Confidentiality:
As hairdressers and therapists, you are in a position of trust. When clients share details with you during a consultation, it is important that it is stored correctly. If their personal information gets into the wrong hands, they have the right to take action against you. Thus, make sure that all details with regard to a Salon Client Consultation are stored only on the salon and spa software which only your team members have access to it.
➢ It Is A Great Time To Upsell:
During the consultation and at the end of the appointment, always take the opportunity to upsell products as well as treatments. By doing this, you can improve your overall bottom line and bring in more revenue. Don't come across as pushy. Instead, sow a seed and then suggest and explore more options as you converse with them.
You might like: Tips And Tricks To Upsell Products And Services In Your Salon
Remember, a client in the chair trusts you with their hair and skin. Thus, they are most likely to give in when you suggest an additional treatment or product. In order to upsell effectively, listen out for cues from your client. For example, if they've been complaining of dry, frizzy hair the entire time, suggest a smoothening serum to them. A client would do anything to set things right.
Visual aids during a consultation work too. As you speak about the product, grab one and show it to them. You could also allow them to try the product so that they're more convinced.
➢ Double Check With The Client Once You Understand What's Required:
At the end of the consultation, make sure you understand what's required. Reiterate what's been agreed upon and ask your client if you've got everything right. Once you grab your scissors and razors, it may be too late. Be clear about the price too in your consultation so that the client isn't in for any surprises when they come to pay.
➢ Allergy Testing Is A Must:
Before initiating the treatment, allergy testing is a must. This applies to hair color particularly. Carry out a patch test to see if the client can undergo a particular treatment. Failure to do so can result in your client using your beauty salon.
As your stylists learn how to handle Salon Client Consultation brilliantly, you will see an improvement in your rebooking rate, retail sales, and turnover.
MioSalon, salon and spa software is the perfect consultation tool to build confidence and create loyalty amongst salon clients. It also reduces the likelihood of client complaints and increases the number of online reviews. Sounds good, right? Get MioSalon.