Why Miosalon's Online Booking System is the Best Choice for Your Salon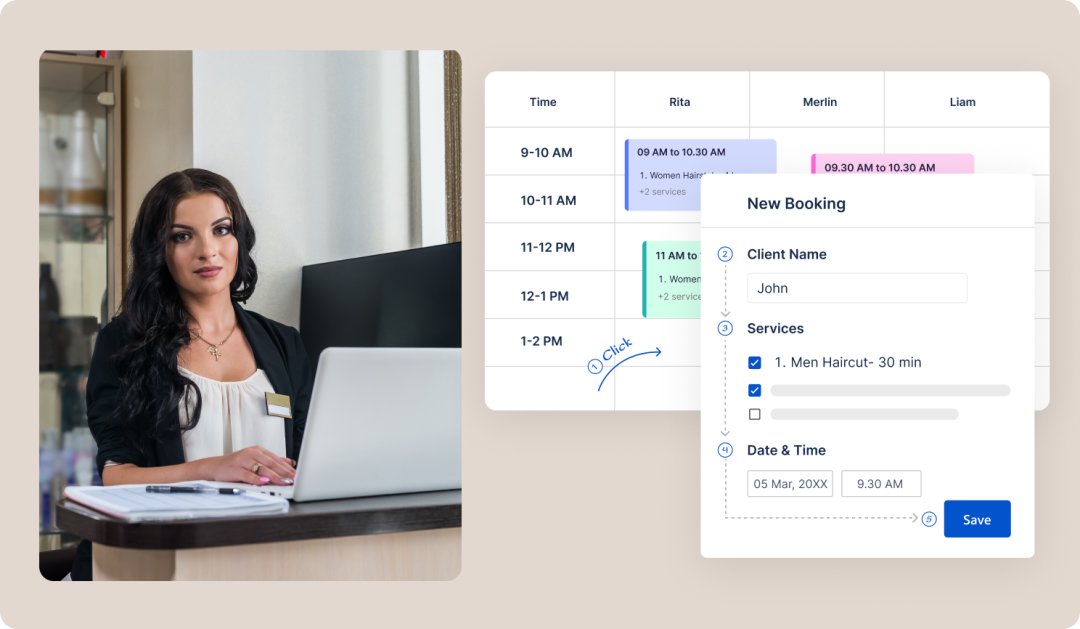 As a salon owner, you are aware of how difficult scheduling appointments can be. You might have to keep a real appointment book, answer calls, and physically set up customer appointments. However, scheduling appointments is now simpler and more effective thanks to the growth of online reservation platforms. That's where the online reservation system for Miosalon comes in.
Miosalon is a salon software that provides salons of all sizes with an extensive online booking system. The following justifies why it's the greatest option for your salon.
Simple User Interface
The online booking platform for Miosalon is simple to use and browse. With only a few clicks, customers can make appointments, and salon owners can manage appointments from a single dashboard. You don't need any technological expertise to use the interface because it is simple and intuitively built.
The ability to customize the online booking system allows you to fit it to the requirements of your salon. You can determine which services and employees are bookable, and you can design a booking page that suits your brand and style. This makes it possible for customers to schedule appointments that meet their needs and for salon owners to effectively manage their staff and resources.
Personalized Reminders
Managing no-shows and last-minute cancellations is one of the major difficulties salon operators encounter. These can be inconvenient and expensive because they interfere with your routine and lower your income. However, automated reminders provided by Miosalon's online booking platform offer a fix for this.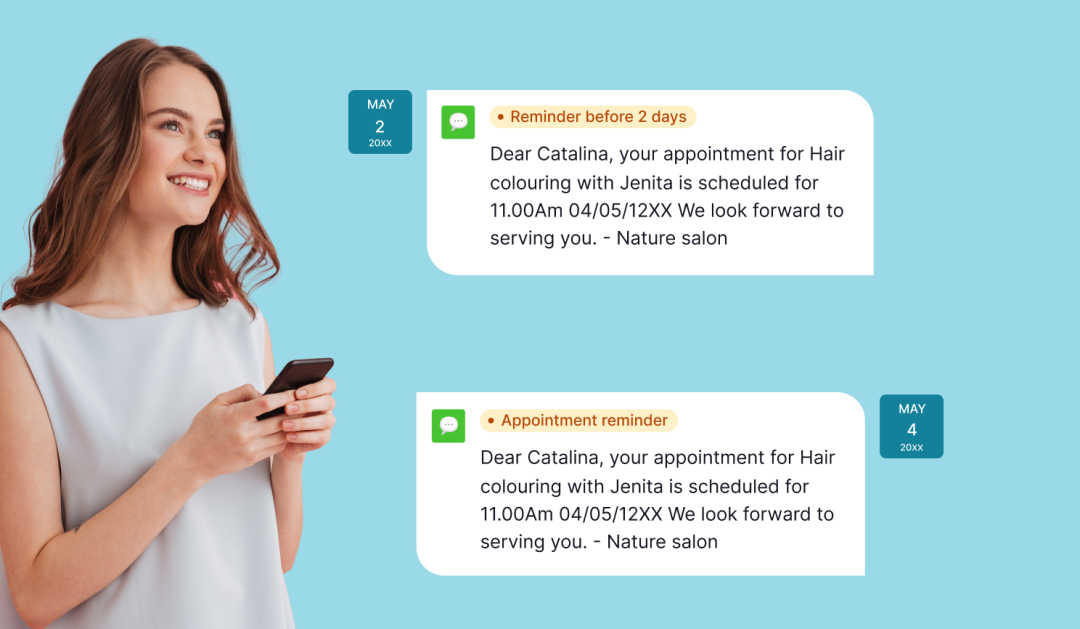 Prior to appointments, the system automatically sends clients reminders to remind them of the time, date, and place of their appointments. As clients are more likely to remember their meetings if they receive reminders, this lowers the possibility of no-shows and last-minute cancellations. Additionally, it aids salons in better scheduling and revenue management.
Compatibility with salon software
Miosalon's salon software and online booking service work together smoothly to offer a full range of salon management options. This implies that salon owners may handle all of their financial, staff, inventory, and appointment management from a single interface. The software is cloud-based, so as long as you have an internet connection, you can access it whenever you want, from anywhere.
A variety of functions in the salon software are intended to make managing the salon simpler and more effective. You could, for instance, arrange your employees' workdays, keep track of your inventory, produce reports, and handle payments. Additionally, you may use the software to manage your social media accounts, send marketing emails, and contact your customers.
Customer Service
The online reservation system for Miosalon offers top-notch customer service. The business provides a variety of materials, such as video lessons, user manuals, and a knowledge base, to assist you in getting started. You can get in touch with the support staff via email, phone, or live chat if you have any queries or problems. The group is polite, responsive, and knowledgeable, and they are always willing to assist.
Conclusion
In general, Miosalon's online booking service is revolutionary for salons. It makes reservations easier, lowers no-shows, and aids salon owners in running their businesses more successfully. The technology is simple to use, adaptable, and perfectly integrated with salon software. Additionally, it has top-notch customer service, so you can receive assistance anytime you need it.
Miosalon is the ideal option if you're looking for an online booking system for your salon. It is reasonably priced, dependable, and loaded with capabilities that might aid in the expansion of your company. You can simplify the booking process at your salon with Miosalon, cut down on no-shows, and concentrate on what you do best—providing top-notch customer service.