Tips to Maintain Cyber Security in your Salon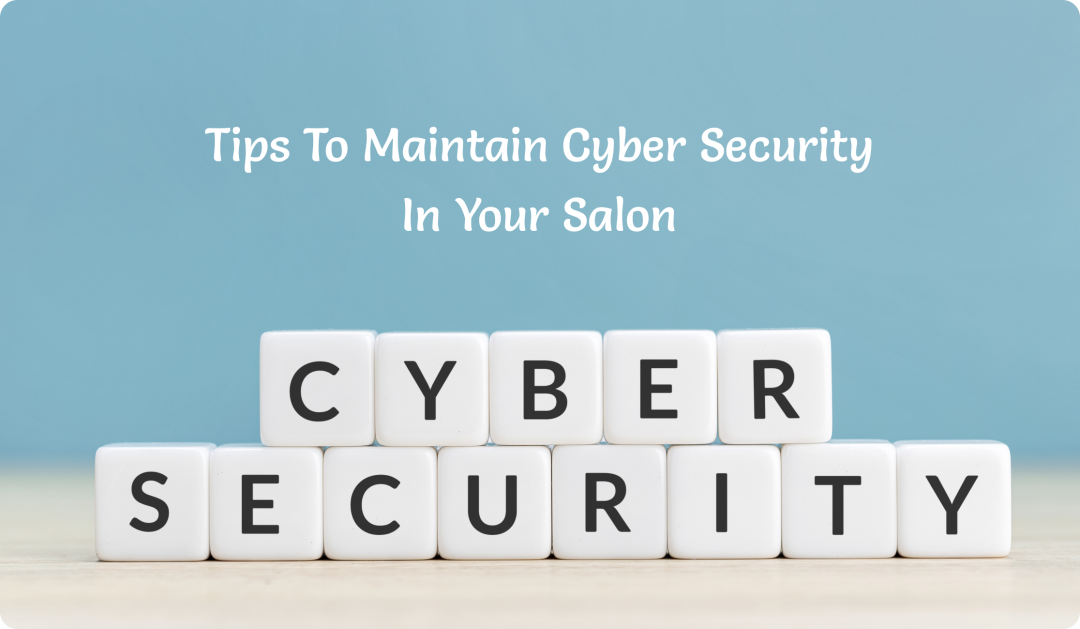 Importance of Cyber Security in the Beauty Business
Today, the use of technology and online services is constantly increasing in the hair and beauty business. With this comes the need to secure and protect your business and client's private data from damage and unauthorized access.
Cybersecurity has never been as important as it is today. Although hacking incidents are barely witnessed within the salon and spa industry, it is not uncommon.
With everything becoming digital, it's easy to get carried away and become a little lax when it comes to cybersecurity. However, always remember, that the convenience of doing business online always comes at a price.
Without implementing Technology support for your Salons, you could easily put your business and clients at risk.
Also Read: Technological Support You Must Have In Your Salon and Spa Reception
As a salon manager or owner, it is vital that your day-to-day processes are handled in a worry-free manner.
7 Security Practices to Maintain Cyber Security in Salon
1. Educate your Salon Employees
2. Always back up your Salon information
3. Have Multi-factor authentication passwords in your Salon
4. Protect your Salon software and Internet
5. Protect your Salon Client's financial information
6. Have Control of your Computers and Mobiles in Salons
7. Secure your Salon's WiFi connection
1. Educate your Salon Employees
When you implement security practices in your salon or spa, it's not just for you to follow. It's important that your entire team is on the same page as you are. Thus, the first step to maintaining cyber security is to establish the best practices and make sure each and every employee understands them. Manage your Salon Staff effectively, from password protocol to internet guidelines to protecting vital customer information, they must be briefed thoroughly.
If your salon has an employee handbook, lay these rules down. Hold staff meetings and one-on-ones regularly to discuss these measures with them or in case there is a certain amendment. While briefing them on the security measures is important, tell them the repercussions too in case the rules are violated. A slight mistake from their end could put your client's identity or financial information at stake.
Also, never give a single employee access to all your data systems. Whether they've been with you for years or are your top managers, you just cannot risk it. Every staff member, stylist, technician, or manager must only be given access to beauty salon software that correlates to their job. Also, no one should be able to install any software without permission.
2. Always back-up information:
With digital files, you can never say when something goes amiss and you end up losing all your important data. To prevent such a case from occurring, regular backups are crucial. Thankfully with salon appointment software, all your information stays in the cloud and is also protected. This means that even if you misplace your laptop or operating device, you don't lose your data. It is safely stored online and protected with an automatic backup system. Despite regular backups, make it a point to check databases, spreadsheets, and accounts payable at least once in two weeks.
div id="Have Multi-factor authentication passwords in your Salon">
3. Multi-factor authentication passwords:
The main function of a password is to protect important information from leaking out. While assigning staff access levels to your spa software, make sure employees set strong passwords which they can easily remember. You could also consider using additional information beyond a password to gain entry such as multi-factor authentication. This is a great way to make sure your business documents don't get in the reach of the wrong hands. Get your salon staff to change their passwords every three months.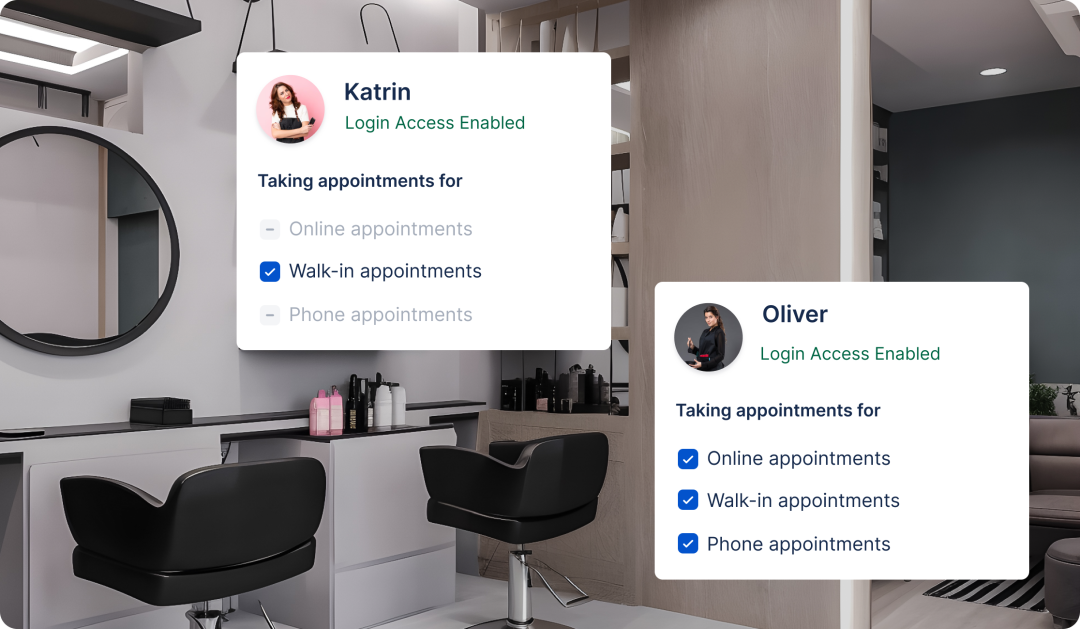 4. Protect your software and internet:
Remember, every business with a presence on the internet is victim to viruses and other online threats. The best way to protect your business from these adverse situations is by using secure operating systems, beauty salon software, and web browsers. Ensure all your salon devices are equipped with anti-virus software that checks for any kind of virus on a regular basis. In addition to this, a firewall should be set up too to prevent anyone from accessing your network. The best way to achieve this is by keeping your applications and operating systems updated at all times. Vendors constantly make security improvements that are designed to protect your systems.
5. Protect your clients' financial information:
Since salon software offers integrated credit card processing, the last thing you would want is for your client's financial information is being compromised. Work with your bank to ensure the most trusted tools and anti-fraud services are being used. In the case of MioSalon, every transaction on our spa software is validated and processed securely. We make use of only industry-leading security standards. Our aim is to protect you as well as your clients from any kind of credit card fraud.
6. Control your computers and mobiles:
With stylists checking schedules on their phones and laptops all day long, protecting these devices has become more important than ever. Make sure all your employees password protect their respective devices, encrypt their data, and be aware in case they are on a public network. Always instill administrative privileges to IT staff.
You might read: 10 Effective Ways to Prevent Employee Theft & Fraud in your Salon
7. Secure your Wi-Fi:
In the salon and spa industry, it is almost invaluable to offer your clients free Wi-Fi. While they're getting their pedicure or blow dry, they'd love to watch their favorite video or respond to a work email. But here's a slight caution. Make sure they're not on the same network as you are. The Wi-Fi network for your staff should be secure, hidden, and encrypted. Set up your wireless access point in such a way that your network name is not broadcasted.
Also Read: 5 Steps To Reinvent Your Brand In The Salon And Spa Industry
We implement/offer the following security measures to make sure our client's business stays secure and protected:
➭ Secure browsing
➭ Cloud-based storage
➭ 9% uptime
➭ Staff access controls
➭ Secure logins
➭ 24/7 information protection
With so much value encompassed within the security of your beauty business, don't feel tempted to take any risks. Invest in MioSalon, salon appointment software that has been built with precautions and is deployed withstringent measures to keep the sensitive data of clients safe and secure.
Sign up for a FREE trial.