Improve Social Media Presence By Salon Facebook Marketing?

Despite the growing popularity of Instagram and Snapchat still, Facebook dominates the social media space with 1.06 billion daily active users and a 16% increase year over year. For being a Salon and Spa business, Facebook can help you reach a more extensive user base but to engage them in your campaign and make them walk into your store as a client you need to work a little bit.
Let's check some tips and tricks to improve your Salon Facebook Marketing potential.
Create a Facebook Business Page
It's necessary to have a Business profile page for Salon and Spa, not a personal profile, both of them are quite similar to each other. But the business page helps you to have fans or followers for your Salon or Spa, who liked your page and you can post updates on their news feed which you can't do with the personal profile page.
Not only Facebook Business page helps you to optimize your business potential but also it against Facebook terms of service to represent other than a person on the personal profile.
Even to run paid ad campaigns, one needs a Facebook business page.
One important thing, make sure to set up a username to create a customized link to your business page. It helps in the better search results for your Salon or Spa.
Add An Awesome Cover Photo.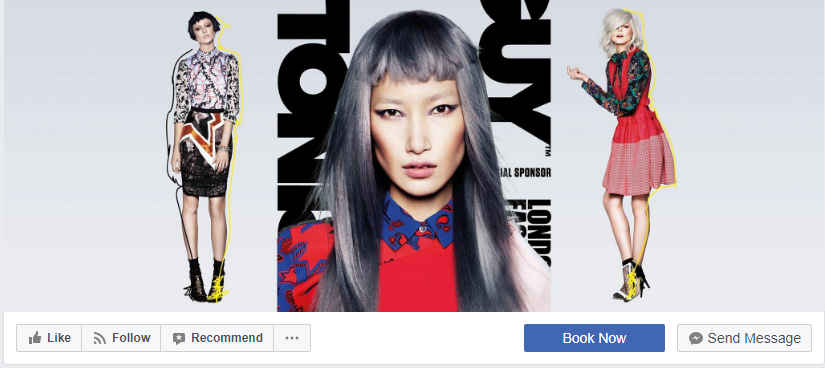 You need to have the proper cover photo to optimize the attention of the new visitors. Since it is the most noticeable part of the page, make sure you follow the best practices
Keep the cover photo size 816 x 351 pixels.
Choose "Book Now" As A Call to Action
For Salon and Spa businesses, the "Book Now" button with a booking widget helps to convert Facebook business page fans into real-time customers.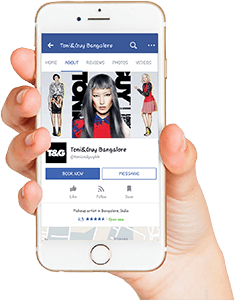 It creates transparency regarding services and pricing. & the stylist of the salons which leads to better customer engagement and it also works on the impulsive purchase of the client. This will eventually help in good Salon Facebook Marketing.
Miosalon Software provides a simple and easy-to-operate booking widget for the website and Facebook Business Page which allows clients to book appointments with their favorite stylist and at their convenient time with salons and Spas.
Facebook Post
Once you strengthen the basics, let's talk about the Facebook posts
What to Post?
The most important question is what to post on your Facebook Page? As a salon and spa marketer, one needs to be analytical and has a qualitative approach to Facebook marketing. Post needs to be interesting, entertaining, and most important it needs to be Relevant.
Few Insights Will Help You To Create The Most Appealing And Relevant Post
Have a precise watch on popular services, Products, and the Stylist which help you to create content or offer relevant to your audience's needs which will, in turn, reflect on better Client Engagement.
Have an insight into the Segment of Clients like gender, age group, etc.
Which discount offers performed the most? It will help to fix a discount number to engage more clients from the Facebook post offers. Follow this to be good at Salon Facebook Marketing.
With MioSalon Software, Salon and Spas can have clear visibility on top-selling services and products, top-performing or loved stylists, Campaign performance metrics, and Analytics on Client Segment.
When To Post?
Another concern for the Facebook post is the timing usually Friday after 12.00 pm marketers have seen 18% better engagement than usual days, but every business has its own set of best schedules.
So for Salon and Spa business, I would suggest, you can post offers as per your Weekly Sales trend for the last three months' data. Discounts on low business days can help you to improve Revenue.
MioSalon Software provides bright visibility on Revenue and its trends and helps you to take the right actions on marketing.
Other than post content and its timing, make sure you always have either the Book Now CTA or the short URL of the booking widget for better conversions.
Few Other Small Tips To Improve The Search Position Of Salon and Spa on Facebook:
1. Please request your happy clients to post reviews and like your Facebook page.
2. Achieve "Highly responsive page" status by the fast response to the messages and reviews.
3. You can improve your Facebook presence and do Salon Facebook Marketing at its best.
MioSalon Software Stands in every step of the way to help your Salon or Spa to create an appealing, relevant, and impactful Facebook campaign with its analytics on sales, customer segment, and Facebook Online Booking Widget. To know more about the software visit MioSalon.com.