Instagram for Salons: The Ultimate Marketing Guide!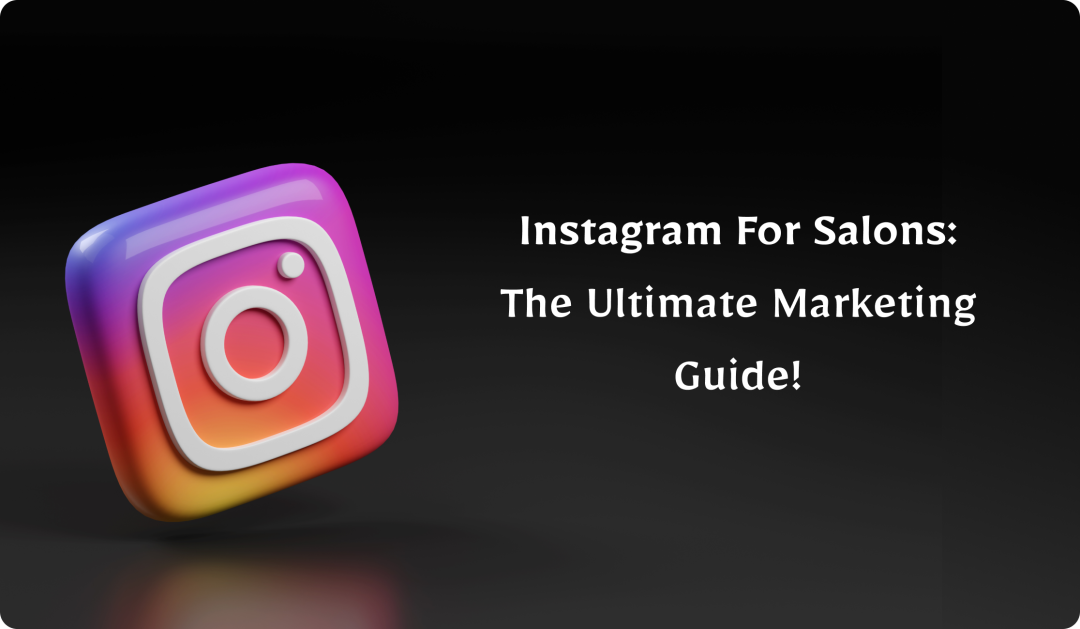 Why use Instagram Salon Marketing for your Hair & Beauty Salon?
In today's digital era, Instagram Salon Marketing plays a vital role in your business. Among a myriad of social media platforms today, Instagram ranks highest because of its ability to engage users on a visual level. While it's a potent marketing tool, it also makes a great portfolio.
In a world that is saturated with competition, it is vital for your hair salon to create an engaging Instagram page that can show your prospective clients what you can do and your hairstylist's cutting and hair-coloring skills.
Whether you have Instagram experience or not, this guide will help you leverage this popular social media platform.
10 Best Hair Salon Instagram Marketing Ideas (Tried & Tested):
1) Know the Do's & Don'ts
The most successful hair salons and spas take time to plan their content. Posting without a definite strategy is of no use. Given Instagram's visual nature, it's an ideal fit for hair salons. From trendy hairstyles to creative nail art, there are endless Instagram salon marketing opportunities especially if you want to reach your 'ideal client'. Furthermore, 30% of Instagram followers usually unfollow brands that use jargon or slang that does not fit the brand. Another mistake a lot of salons make is that they link their social media accounts and post the same content everywhere. When you tailor your content specific to each platform, you can increase engagement as well as reach.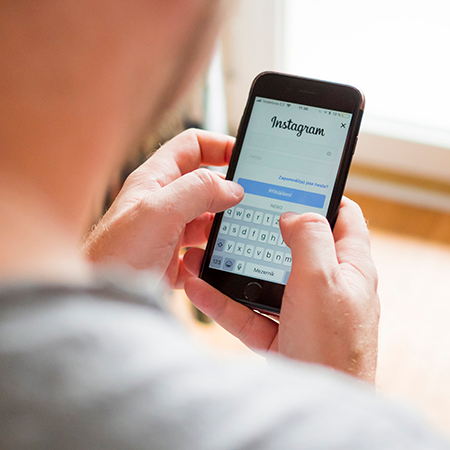 2) Communicate Using Instagram Stories
Ever since Instagram launched stories, it is one of the most popular features on the app. The format encourages spontaneous and quirky content. Use stories to create a sense of urgency among your followers. It should give them a feeling of FOMO – fear of missing out. You can get creative with before and after shots, Q&As, contests, tutorials, DIY hairstyles and makeup ideas, new product announcements, and more. Using the story feature is also a good idea if you don't want to clog your feed with images. Once a week, you can also go live on your page to show your followers the atmosphere in your salon. When they see the hustle-bustle, they'll be prompted to schedule an appointment.
3) Write a Compelling Bio
For those new to Instagram, a bio is the first thing people see when they come across your Instagram account. Creating an attractive bio is a great way to attract potential customers. Use the bio to fill in your location, contact information, specialties (hair salon/nail salon), and business name. A killer business bio will express your brand's personality and your website link if you have one.
4) Use Relevant #Hashtags
If your main idea behind Instagram salon marketing is to attract new clients and build brand awareness, using targeted hashtags is a valuable tool. The most common way to use them is by using them in your stories and posts. This will help people find your content when they are researching similar topics. A lot of brands have a habit to overuse hashtags. A maximum of 12 hashtags per post should suffice. If you add more than 12, the platform will punish you by reducing your engagement. Think of it as keyword stuffing.
5) Add an Online Booking Button
Once you start grabbing attention with a good-looking Instagram page, it's time to convert those lookers into bookers. In the bio section, make sure to add your salon software online booking URL. If potential clients like the work you do, they will be immediately prompted to schedule an appointment. The whole point of Instagram salon marketing is to have some form of call-to-action. You'll be surprised to see the benefits of using online appointment booking for salons.
After getting your first-time clients into your salon, it is important to retain them. One of the important moves is sending out salon offer messages.  This process might be time-consuming and we suggest you automate the text message marketing task using salon software. We've compiled the best practices and high-performing offer message templates.
6) Use IGTV (Instagram TV) feature to the fullest
Not too long ago, Instagram launched a new experience that completely redefined how we connect with our target audiences. The photo-sharing platform released the IGTV app which allowed users to share videos of up to one hour in length. The longer video format is ideal for salons and spas as it makes room for tutorials and in-depth talks. Whether you want to show your clients a new hair or beauty technique or launch a new product, IGTV is perfect. Also, unlike stories, these videos do not disappear after 24 hours. This means that the content stays on your page which further increases your brand awareness with new clients.
7) Publish "Before & After" Images
What better way to show new clients the work you do other than 'before and after images' on Instagram? Since you cannot have reviews and testimonials in text form here, showcase your work with before and after images. For example, if a client comes in for hair color, get a picture of their hair before the color and one after. Make a collage and get posting. However, whenever you are taking a picture of a client, make sure to get their permission and ask them if they are okay with it going online. Besides hair color, you can use this technique for haircuts, nail art, and hairstyles as well.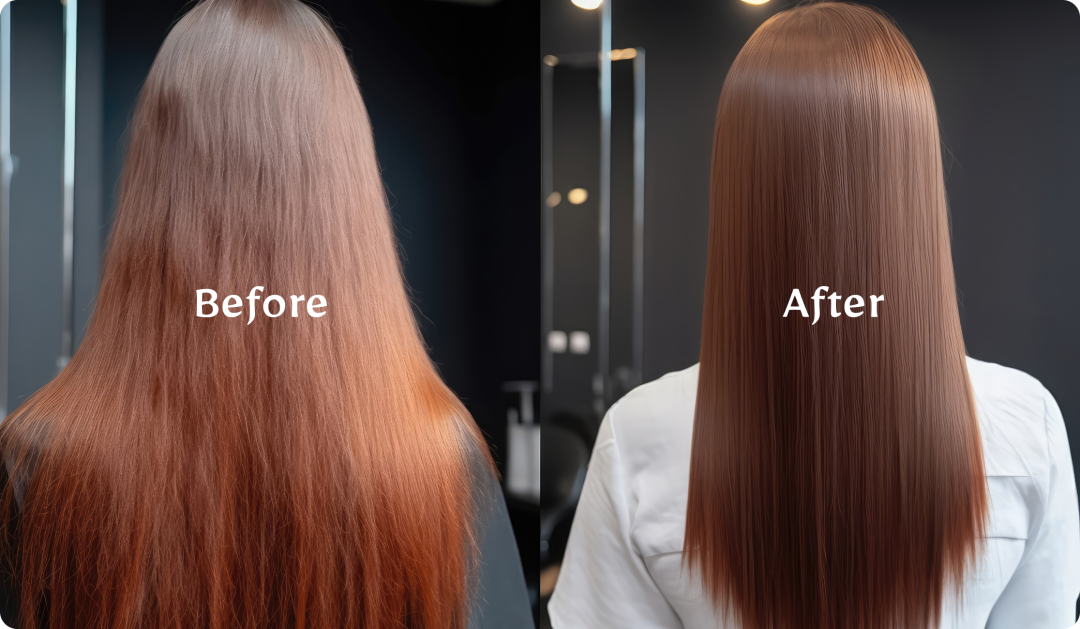 8) Creative Ideas for Followers' engagement
Though most salons and spas have an Instagram page, they all have one question – "How do I get better engagement?" Well, it takes time, effort, and a whole lot of patience to actually engage with clients via Instagram.
Over time, with various Instagram salon marketing ideas, you would have built a solid list of followers. Does that mean now you can stop marketing? Well, to be honest, the real work starts now. If you want to retain the followers, you will have to constantly engage with them. We're not asking you to message them now and then with upcoming deals and offers. Keep your page lively and active with contests, beauty tips, and industry news. Contests and prizes really excite followers. Thus, make it a point to host at least one giveaway a month. You could also team up with other businesses to make the giveaway more exciting.
9) Create a Positive Online Presence
The whole point of owning an Instagram page is consistency. Post pictures regularly so you can add to your story every day.  This will stabilize your brand's health and improve your overall online reputation.  However, you can also encourage your clients to take a picture of their new hairdo, makeup, or nail art. When they share it on their personal profiles, your engagement and followers increase too. This is a perfect way to grow within a local community. 
Upload video testimonials of your happy clients and allocate a separate row for them in stories; making it easier for potential clients to understand the value and book your services real quick.
10) Understand the Power of Pictures
Instagram allows your beauty business to focus on all things visual and beautiful. Remember, when it comes to nail trends and hairstyles, people want pictures, not blog posts. Hence, Instagram is a great marketing tool for salons. It can help you attract new clients while retaining the old ones.
If you are in the beauty business and are having a tough time planning social media campaigns, utilize MioSalon, Salon & Spa Software that will help you manage your business effectively by Instagram salon marketing and post relevant content & track results consistently as well.