Tips for Raising Spa Prices While Retaining Clients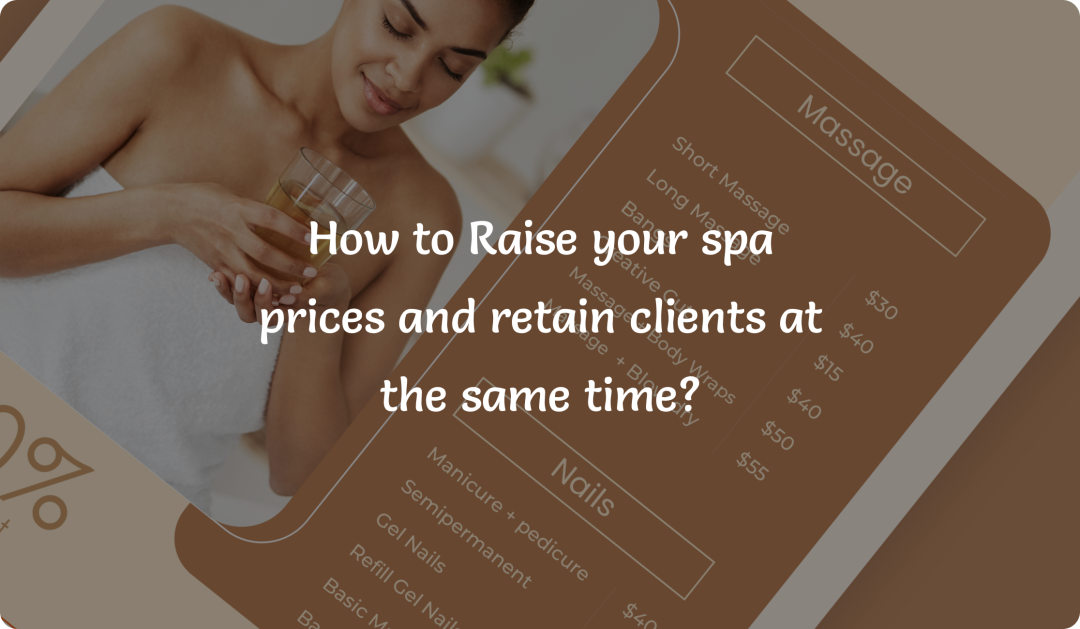 Raising the service prices and having good Client Retention at the same time is always a challenge. As with the case of many other businesses, there comes a time when the prices of the services you offer need to be re-evaluated. Just as part of any service industry, the beauty and hair salon industry is no different. To match inflation and the general cost of running a salon or spa, a salon owner needs to be prepared to increase prices whilst remaining competitive.
Most salon owners dread doing this as it can mean losing clients. However, if you implement an effective and well-thought-out plan, it can be a boon rather than a bane.
When the appointments on your spa management software are 80-90% full, it is most likely the right time to increase your prices.
Strategies To Have Good Client Retention To The Services You Provide As Well As Your Brand:
1. Know Your Worth:
Before taking the plunge into a price rise, know what you are worth. Understand how much it costs to keep your spa open, what your break-even number is, and how confident you are in the services your spa offers. If the spa overheads are more than what you are making, you may have to consider raising your prices. On the spa software, you can generate performance reports to check where exactly your money is being spent and determine profit and loss statements.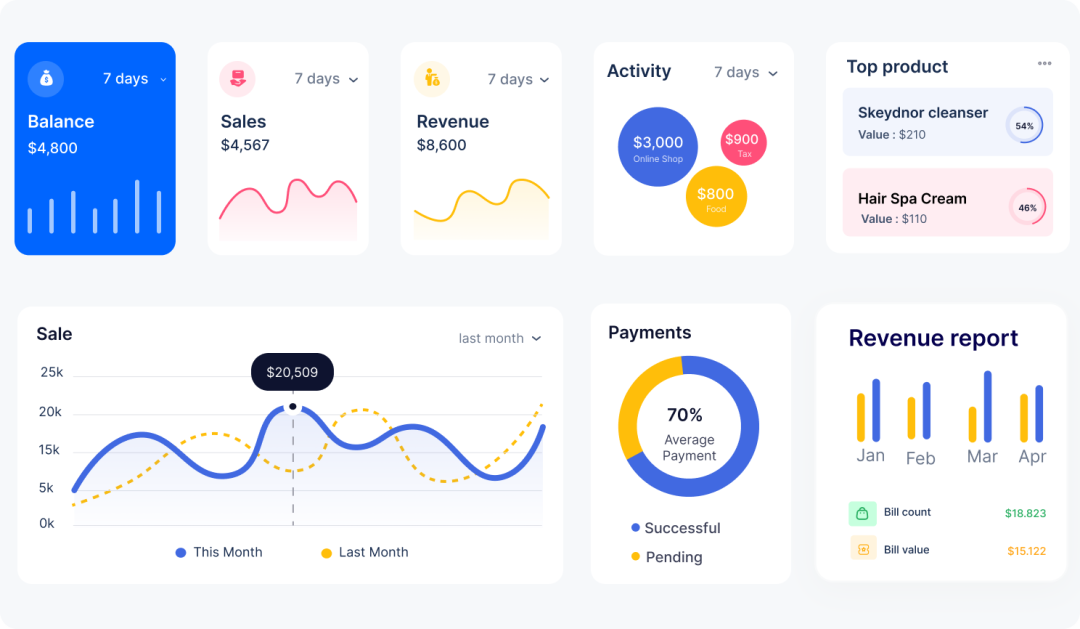 2. Identify The Right Time:
Before considering a price hike, keep track of your numbers consistently over a period of two months. Once you are firm about the price rise, decide on a plan of action. Just doing it without informing the key persons in your business can backfire. You cannot raise your prices whenever you feel like it. It may sound easy to jack up your prices. However, it's easier said than done. While formulating a plan, you must decide if your aim is to have good Client Retention, or if you are alright with doing away with loyal clients. Keeping in mind that we are all occupants of today's internet age, finding a new salon or spa that offers similar services at a lower price is not difficult at all. The whole process starts when you know it is the right time to increase prices. You cannot simply wake up one day and decide to raise your prices.
A salon and spa should raise their prices but not too frequently. Raising prices once every 12-24 months is ideal.
When increasing prices, be aware of external factors as well. For example, the response to a price rise will be more negative during a recession. Also, if clients are all praise of your services, you can consider a price hike. If they are constantly complaining about the standard of services, don't even think of raising your prices.
3. Price Rise Indicators:
Most spa owners feel guilty about raising their prices. They either feel like they are not good enough or might end up losing clients. However, there are certain indicators that you must monitor:
➢ Have your raised your prices in the last one year?
➢ Have your client numbers increased from the previous years?
➢ Are you cheaper than your competitors?
➢ Have you recently started off a new service or introduced a new retail product line?
If the above indicators apply to your business, you can consider going for a price hike.
4. How To Notify Clients:
The hardest part after raising prices is notifying your clients. Rule number one – always tell your clients ahead of time so that it won't be an unexpected surprise or shock. Use the email database on your spa software and notify clients at least four to six weeks prior to the raise stating when it will come into effect. This is one of the best practices to have good Client Retention. You can also send out text messages to some of your loyal clients. Make sure you word your announcement positively and professionally. When your clients read about your price hike, they'll want a valid reason why you've taken the step. Instead of apologizing or justifying yourself, be very clear and professional about why you are doing this. It can be overheads, salon expenses, or simply a price rise in the raw materials used. With your reasons in mind, your loyal and existing clients are likely to understand. Besides, sending out text messages and emails, sharing them on your social media accounts, and updating your service menu on your free salon software and brochures.
5. Add Value:
While most clients may understand why you are raising your prices, it may still be difficult for them to justify why they are paying more. To compensate for this, don't just simply raise prices but add value. When they come in for a lengthy service, offer an additional service at a lower value or for free such as a complimentary conditioning treatment or head massage. Let your salon clients know that you truly care about their experience. This will also create an impression that they're getting more for their buck.
6. Plan Your Communication Strategies:
Negative reviews and complaints can hurt your overall online reputation. Even before announcing the price hike to your clients, ensure all your stylists and therapists are fully aware. Tell them when it's going to happen and how much they cost of each service will go up. Decide on a date and notify your clients. There is nothing worse than your clients realizing a rise in prices when they have to clear their bills. Once you communicate your changes internally, it's time to tell your clients.
7. Thank Your Customers:
Before announcing the price rise, thank your customers for their continued business, support, and loyalty. Be genuine and assure them that the move you are taking is keeping in mind their best interests. Again, explain to them that the price hike doesn't mean utilizing inferior quality products; it only means the betterment of the quality of services.
8. Offer Alternatives:
If the revised prices do not incline with the client's budget, offer them to see a junior stylist. Before raising prices, make sure to check client histories and preferences on the spa management software. This will make the transition for them much smoother. You can also give your clients the opportunity to purchase or redeem products at the old rate for a limited time.
It is completely in your hands to provide your clients with a unique experience. If you've refrained from increasing your pricing thinking you may end up losing clients, it's time to change that. If your clients truly value your services, they will stay. By taking the right approach, your existing clientele is most likely to stick with you. To manage your old, new as well as existing clients, make use of MioSalon, spa management software. Use the software to discover who your loyal clients are.
If your price range is within a reasonable range and is communicated to the team and clients positively, most clients will choose to stay and continue developing their relationship resulting in good Client Retention. For more information on free salon software for seven days, sign up here.