How To Sell Loads Of Salon Gift Cards This Holiday Season?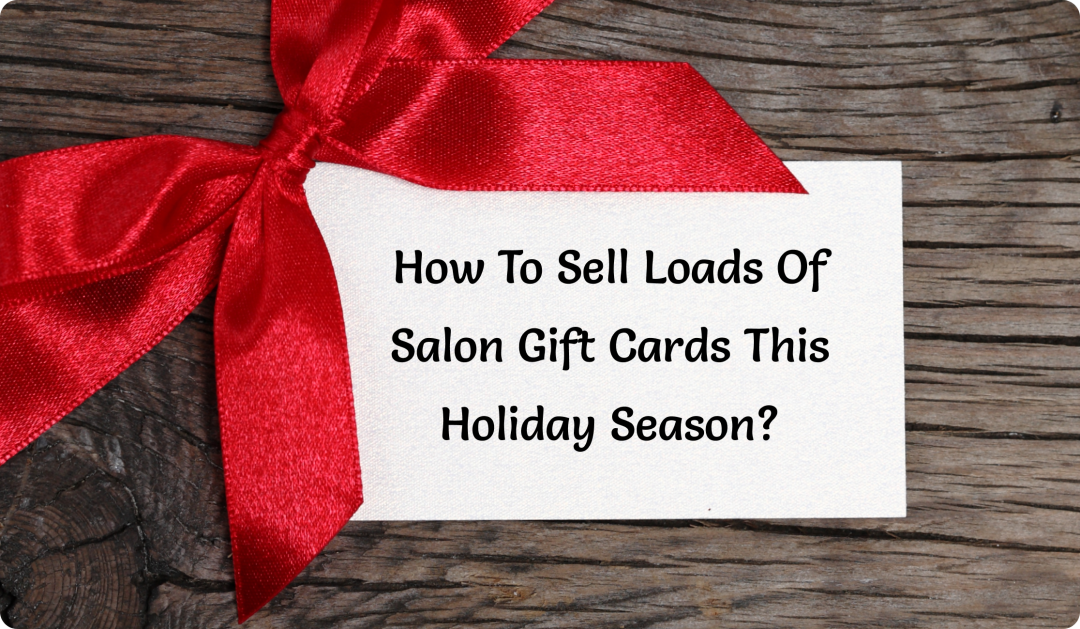 These days, holiday gifts have become a big deal. Individuals love gifting their near and dear ones a little something that they will cherish. For a long, gifting was restricted to going to a store, buying a gift, wrapping it, and presenting it to the recipient. However, things have changed slightly today.
In today's fast-paced world, nobody really has the time to head to a store and select a gift. Even if a person ends up buying a gift, there is no guarantee that the recipient will appreciate it. Don't you think that if you are spending money, you must get complete value for it?
Keeping this in mind, the concept of gift cards, gift vouchers, or gift certificates (whatever you choose to call them) was invented.
They're convenient, customizable, and digital. It gives the recipient the flexibility to choose their gift. Moreover, people today want to gift experiences more than just a gift card from a departmental store.
Did you know? Salons and spas sell the highest number of gift cards during the holiday season. Keeping these statistics in mind, don't you think your salon too should be prepared for the salon gift card boom?
It's sad that most salons regard gift cards as poor sellers and confine them to a dark corner where they are completely out of sight. Besides displaying them on your reception desk, there's a lot more you can do in order to sell more gift cards this holiday season.
Solid Tips By Which You Can Sell Loads Of Salon Gift Cards
1. Increase Brand Awareness:
You know you sell gift vouchers, but do your customers know? It may seem obvious but it is important to tell your customers. Thus, you need to place them in high-visibility areas. Don't restrict them to just the reception. Place them in your retail area and beauty salon software Certain salons even create a special gift card kiosk so that customers can customize their gift card as per the occasion. 41% of customers try a salon for the first time because they've received a gift card from their friends. You must also post about your gift cards on social media networks. Besides paid marketing, you can also resort to selling organically as well. During their treatment, you can ask your staff to subtly mention to them to pick up a few gift cards.
2. Run A Promotion:
Running a limited-time holiday promotion is also a fool-proof way to encourage sales. You can run an offer wherein the buyer gets some kind of perk or incentive. For example, for every gift card worth Rs. 1,000 sold, offer a free manicure whereas if the gift card value is higher, offer a blow-dry or pedicure. The service you want to offer as the incentive is completely your discretion. When buyers see an extra incentive along with the gift card they purchase, they are more likely to buy them.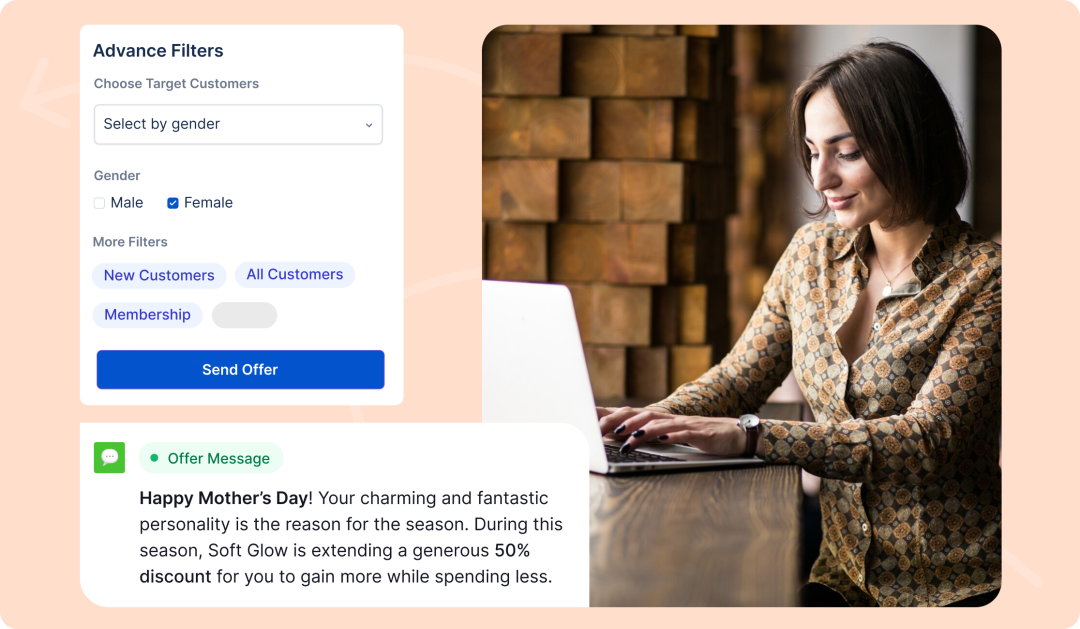 3. Give Them Away Sometimes:
Don't just sell your gift cards, give them away too. Every salon has regular clients that visit them at least 15 times a year. Check client history on your beauty salon software to see the clients that visit your salon the most. It's a great idea to surprise these big spenders with a complimentary gift card on a special occasion such as their birthday or anniversary. Every salon owner must appreciate, recognize, and thank loyal customers. When distributing gift cards, make sure you don't give too much profit away. Another way to draw attention to your gift cards is by running an online contest on your social networks. When a customer comes to redeem the voucher, it is obvious that will spend a little more than the voucher value on retail products or additional treatment.
4. Sell Online:
Gift cards are a catalyst in bringing a spurt in-salon revenue. However, don't just have physical vouchers. Today, people want everything at the click of a button. Therefore, it is a must to sell your gift cards online. Putting your gift cards on your website increases your exposure beyond just local customers. A buyer can do everything within a few minutes and deliver it to the recipient immediately.MioSalon, Beauty salon software allows you to create gift vouchers. All you have to do is go to the settings option and create a gift voucher. Fill in the details as per your business need and activate the vouchers. You can add various gift vouchers for different occasions such as Diwali, Mother's Day, Father's Day, Christmas, and New Year. Besides creating vouchers on the software, you can import vouchers sold on online channels such as Amazon, Flipkart, and Snapdeal. With beauty salon software, salon owners can monitor the validity and status of the gift card.
5. Make It Look Good:
Another way to sell gift cards is by customizing them and making them look good. By doing so, you create a beautiful relationship between you and your new client. Therefore, include your logo, phone number, website URL, and address on your gift certificates. Certain salons even customize the gift card with a client's name printed and their picture. Another way to make a customer's buying experience memorable is by having wrapping supplies at hand such as gift paper, boxes, ribbons, and gift bags. For example, if a client wants to put the gift card along with the other gifts they've purchased, it becomes easier for them. When you go the extra mile, your clients are bound to appreciate your efforts.
In conclusion, gift cards are an important factor that determines a salon's success. They help a salon lock future sales. Since gift cards do not have a cash refund option, they automatically result in an uptick in sales.
It also leads to increased customer spending. The majority of customers that redeem gift cards spend more than the card's value. Also, a gift card in the hand of a customer is a walking advertisement. This is a great point for your brand's visibility since most gift cards have a salon's logo and contact information printed on them.
To create gift vouchers, sell them, or check if a client has redeemed them, use MioSalon, beauty salon software. It will help you manage and monitor your gift card inventory and track sales. Avail a free 7-day trial for your salon today https://www.miosalon.com/signup.