All You Need To Know About Salon and Spa Membership Programmes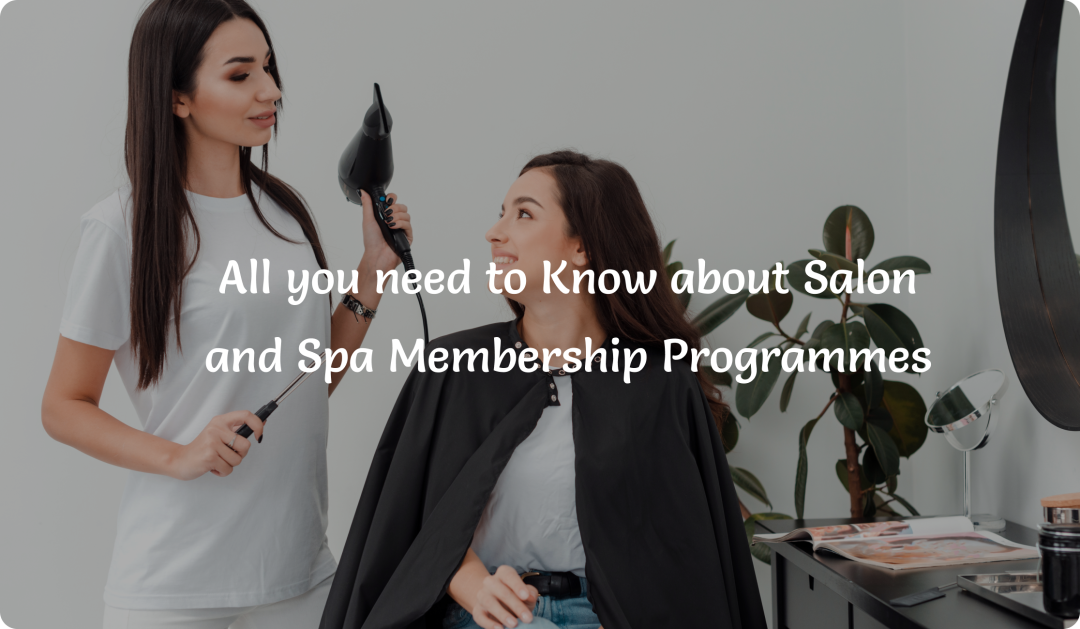 Today, more and more spas are offering membership options to their clients. The truth is that everyone likes being a member of a club or organization. Just like gyms, health clubs, and fitness centers, spas are on their way to utilizing the membership model.
At some point or the other, most spas would have put immense thought into starting a spa membership program but have been hesitant.
The primary reason behind this is the task of managing multiple memberships. Keep a track of every client's balance on their membership is a process spas do not want to put themselves through.
Well, not anymore! With salon & spa software, running a membership program is a breeze. It has built-in mechanisms that track everything and makes it easy for spa managers to communicate the same to the client without giving room to misunderstandings or disputes.
Introducing a membership plan for your spa provides numerous benefits to both you and your clientele. It is a win-win situation for both because while they get services and treatments for discounted rates, their membership makes them keep coming back regularly.
If client retention is on the cards, a spa membership program is definitely the way to go. It can really add to your overall profits and increase your bottom line.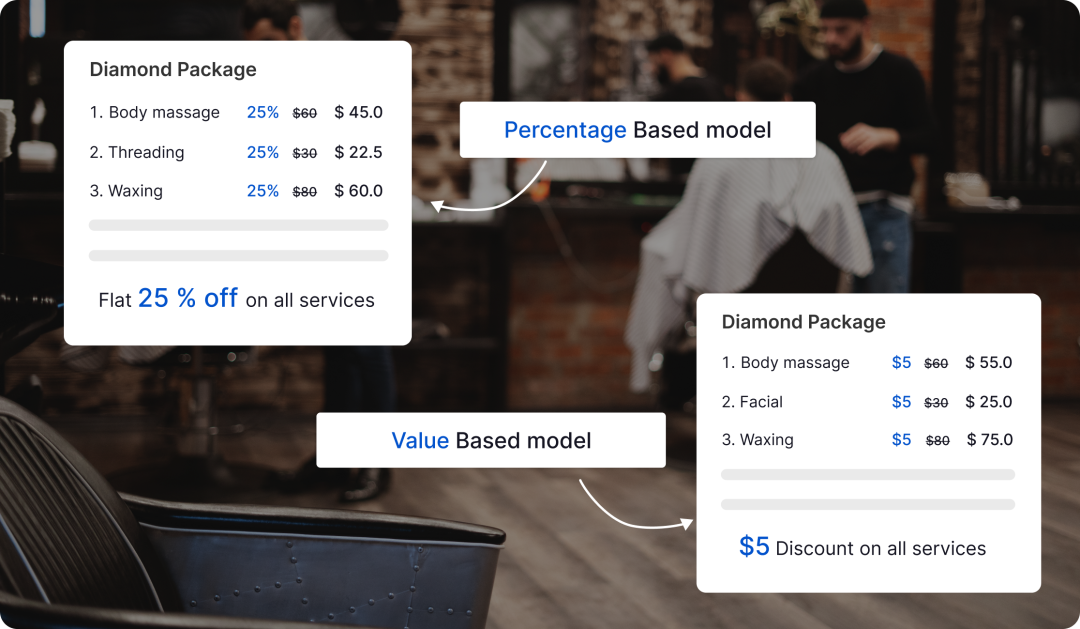 A spa membership program is stress-free too because you know that a steady stream of income is generated and you don't have to worry about when clients will take their next appointment. Once they are used to your services, they will just resort to the spa software to book their next appointment in order to move towards a healthier lifestyle.
Difference between a membership program and a loyalty program
Most clients use the word 'membership program' and 'loyalty program' interchangeably. While both aim at client retention, they are slightly different. A membership program requires a client to pay a fixed amount on a monthly, quarterly or half-yearly basis to avail a certain set of services. The fee is automatically charged to the client based on the membership model they choose. On the other hand, a loyalty program does not require clients to pay any specific amount. For their continued business, a spa usually rewards them with loyalty points that can be redeemed as per the terms laid down.
Most Read: Successful Salon Loyalty Program Ideas to Retain Customers
As a spa owner, if you wonder which to offer from the two, we would recommend having both. While a membership program brings clients in, a loyalty program makes them want to keep coming back.
Setting up and implementing your spa membership program
Now that you are aware of the multiple benefits that spa membership programs have, it's time to figure out which types of memberships should your spa offer and how to implement them.
Price, duration and services:
When creating various membership programs, you need to understand which services your membership plan will include and how much you are going to charge. We would suggest that initially, you could start off with a simple membership package and then move on to a slightly fancier one that would include interesting offers based on the client's needs and budget. You can have a treatment-specific package and a general health and wellness package. In terms of duration, most spas generally offer monthly memberships. However, it's up to you if you wish to charge your clients a monthly fee or annual fee. Here, it is important to establish terms and plans for payment. When the term ends, you can notify your clients on the spa software if they wish to renew or cancel. As far as payment type is concerned, credit and debit card are the simplest and they can be charged automatically to clients too.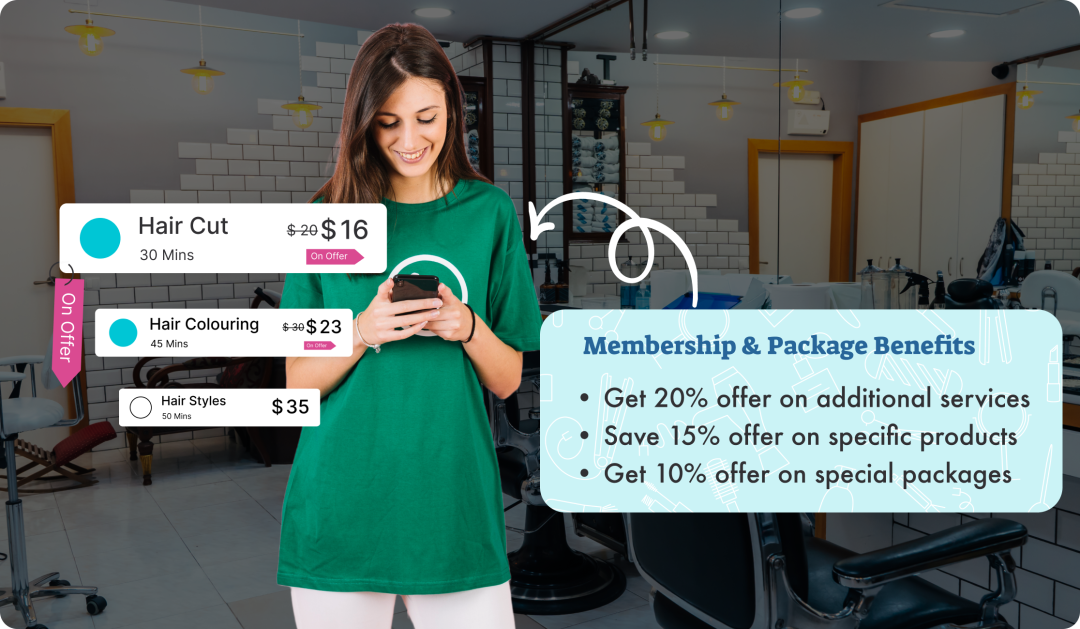 Quick Read: Tips to Set the Right Price & Increase Profitability
How to get people to join?
Now that you know which type of spa membership program appeals to you, it's time to get people to join and get the word out. It's all about marketing your spa membership programs. If you have a website, you should really post information there. You can also share information about your spa membership program on social media platforms such as Twitter and Facebook.
Though email is an old-school way of marketing it really works. Thus, focus on your email efforts and send out emails to all your clients explaining to them the benefits of joining your membership program. Include the cost benefits and duration clearly. You may also include a link on your spa software with more information so that clients can directly sign-up.
Besides digital efforts, you can also print flyers and brochures to be included in the local newspaper. Most health clubs resort to these kinds of marketing efforts.
Keeping members involved
Nothing can get worse than starting a membership program only to find that it's not working. Though clients have signed up successfully to the program, you need to keep them coming and engaged. When your staff is under-worked, they too tend to feel stressed and bored. Hence, it's not always about revenue. Besides that, you need to focus on attracting members to avail the benefits your spa has to offer.
The best way to keep clients in the grip of your treatments and services is by organising events and getting suppliers to talk about the latest trends in skincare, haircare, beauty and wellness. You can also organise contests and lucky draws to keep your clients involved.
If at any time, your spa business tends to slow down, don't worry. You can combat this by offering discounted memberships. By doing this, you can convert your slow time into your productive and profitable time. Among your clients, you will always have a captive audience that will be interested in buying additional services and products.
Also Read: 5 Ideas to Rock Your Next Spa Event
Now that you know the basics, set up your spa membership program. Discuss with your team and distribute tasks to all your employees so that in the end the fruits of labour are sweet.
With MioSalon, spa software, membership creation and sale of membership packages is easy-peasy. Once you've started your membership program, you can track a client's plans, the type of package they have opted for, duration, and member activity. You can also enable a feedback option on your spa software to check which packages are working and which are not.