Steps towards a Smart Salon and Spa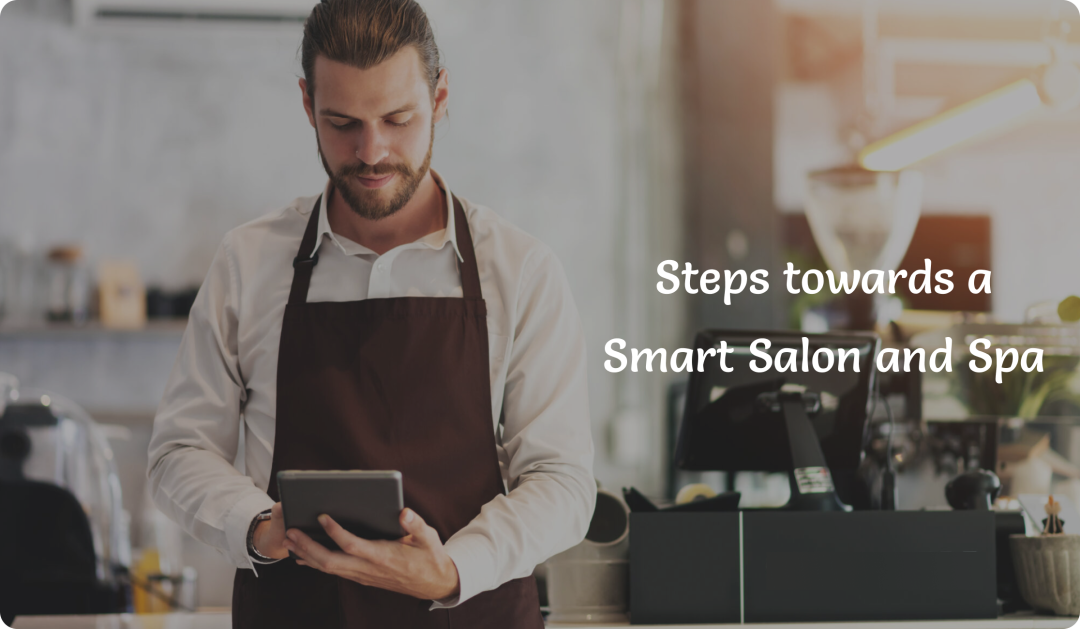 Today, technology has redefined almost every aspect of our lives. It has even made its way in the beauty salon industry. Ever since the implementation of spa management software, technology has streamlined operations and made it an easy and user-friendly system for all.
Those that heavily rely on technology for their day-to-day activities are often referred to as smart salons and spas. Embracing the latest technology not only helps in efficient salon management but also improves client relationships.
Besides being smart on the technology front, it is very important for a salon and spa to set goals that are SMART (Specific, Measurable, Attainable, Relevant, and Time-bound) too.
If you want to run your salon and spa with utmost efficiency, you need to leverage on these amazing technologies, right now!
➭ Spa Management Software: When you run a salon or spa, the main goal is to get clients to come in. For clients to visit you as often as possible, you need to provide them with a great experience. Spa management software can rightly help you accomplish this goal.
It brings ease in the appointment booking process. Besides appointments, it also helps with financial reporting capabilities, inventory management, marketing, and payroll functions. Another benefit is that spa management software can help managers track clients and their purchases. This gives them a fair idea of the most selling product/service.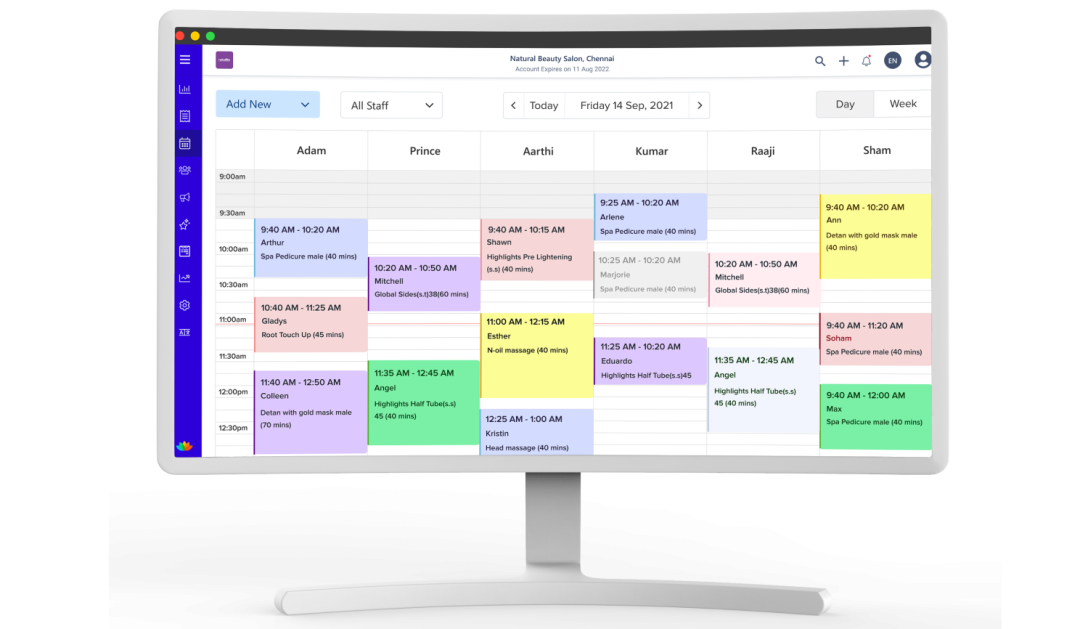 ➭ QR Codes: Quick response codes are a great way to deliver information about your spa to tech-savvy clients. Today, most smartphones come with in-built QR codes scanners. This makes it easier for clients to benefit from information that is relevant to them. A spa can leverage QR codes to increase sales, get more followers on social media and promote offers and deals.
➭ iPads/Tablets: In this day and age, no one has time to look into an appointment register every now and then. Owing to the weight of the register, it is difficult to carry around too. When you are heading towards a smart salon and spa, investing in a couple of iPads or tablets is a good idea. You can even operate your spa management software on your tablet. With a myriad of features available, it makes running a spa business much easier and efficient.
➭ Smart speakers: Steaming music in your spa can definitely set a pleasant mood. You don't need something loud. Soothing tones can create a relaxing ambiance. There are many smart speaker options available today including Amazon Echo, Google Home, and Apple HomePod.
➭ POS Software: When you offer your clients ease in the appointment booking process, you must offer ease in the payment process as well. When you run a spa, you not just offer services but retail products such as shampoos, oils, and other wellness products as well.
To take care of the retail business, you can integrate a seamless point-of-sale system that makes the process of paying much more convenient for clients. It also gives you a chance to keep detailed track of sales records.
➭ Cloud document storage: When you run a salon or spa business, you are bound to deal with a large number of documents. Keeping them stacked on your front desk can look ugly and unimpressive. The first technology upgrade you need to make towards a smart salon and spa is by storing your documents on spa management software so that they are easy to find whenever you need to reach out to them.
➭ Virtual imaging: A new technology trend in the hair salon industry is virtual imaging. A smart salon can use augmented reality to help clients foresee their hairstyle or hair color even before a stylist gets to work. Cool, right? Majority of these virtual imaging technologies support a large number of hairstyles, colors, and accessories.
If you are in the beauty salon and spa business, it's time to up your game. Owing a regular spa devoid of technology can be boring. Upgrading to a smart salon and spa is not easy, but is not impossible to achieve either. With careful planning, and implementation of MioSalon, spa management software you are an inch closer to achieving your dream of owning the smartest spa and salon in town!