Factors to Consider When Selecting Salon and Spa Software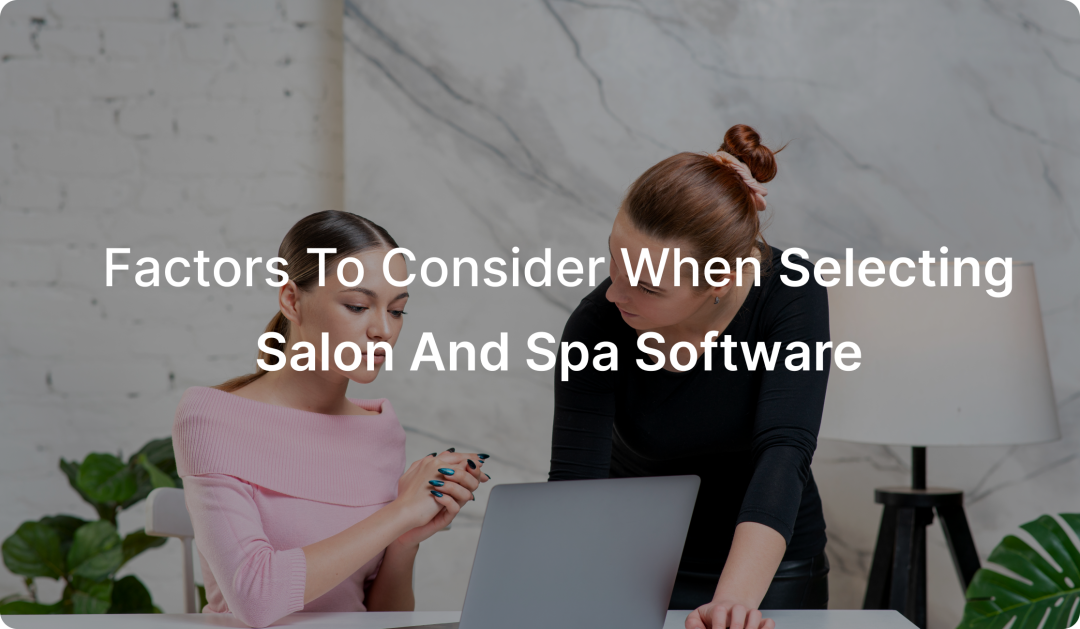 In recent years, cloud-based hair salon software has brought about significant change in the beauty and wellness industry. New, as well as seasoned business owners, are relying on salon and spa management software to simplify and manage their operations efficiently. While adopting technology is the need of the hour for almost every industry today, knowing which software is right is equally important. You should select something that accurately fits your business model and drives the results you wish to achieve from the technology. Most budding salon owners select their software based on referrals made to them by their competitors. While doing this might seem like a good idea, it's not necessary that the goals of one salon owner match the goals of the other. It's important to find the best salon management software that fits your business.
Table of Contents:
What are the 7 Factors to Consider When Choosing Beauty Spa Management Software
2. Decide on your Budget & Compare Prices
3. Ensure Customer Support is Available
4. Assess if the Software is User-friendly
5. Try Using Free Salon Software
6. Check the Level of Security Offered
7. It should Provide all the Features you need Integration's
1. Understand your Goals
What are the Goals to set before choosing salon management software?
Before selecting salon management software, it is important to understand your goals. Are there any challenges you're facing which need to be addressed? Remember, every business has different needs and every software available in the market tackles those needs uniquely. Finding a solution which aligns with your goals is important. Also, even before you choose a particular software, you should be able to categorize your salon. What type of salon or spa do you run? Is it a hair salon, nail salon, beauty bar, massage parlor or wellness Centre? Once you know your type, you'll be in a better place to select a software that ticks off all your list of requirements.
Most salon owners pick a beauty spa management software to fix a loophole. For example, if you're facing no-shows or cancellations on a regular basis, you need software that has powerful scheduling capabilities. On the other hand, if you're a more comprehensive salon or spa, you'll need software that can do it all. It should be able to manage appointment scheduling, inventory, marketing, payroll, reporting, automation, and several other operations.
2. Decide on your Budget & Compare Prices
What are the factors to consider before deciding on a salon booking software's budget?
Whether you're a new or established salon business owner, budget is going to be a prerequisite. Think of a salon management software as an investment and not an expenditure. Remember, every company is different, and thus prices may vary based on the features they're offering. In your initial research phase, compare the software from two or three companies. Shortlist the ones that attract you the most in terms of price and features. At this point, you can even examine the reputation of the company. Read online reviews and real experiences before making a decision.
Also, make sure you examine all the costs involved. There shouldn't be any additional or surprise costs later. Most salon software providers offer all-inclusive plans and sometimes charge a monthly service fee.
3. Ensure Customer Support is Available
An important factor to consider when choosing salon and spa management software is customer support. If you're someone who isn't tech-savvy, you will need support initially. Is your software provider ready to offer assistance when something goes wrong or you get stuck somewhere? The kind of customer support offered matters. Most companies offer assistance via email, phone or a live chat feature on the website. It is important for the company to resolve the issue as soon as the ticket has been raised. Therefore, remember to check what the turnaround time is before you purchase a particular software.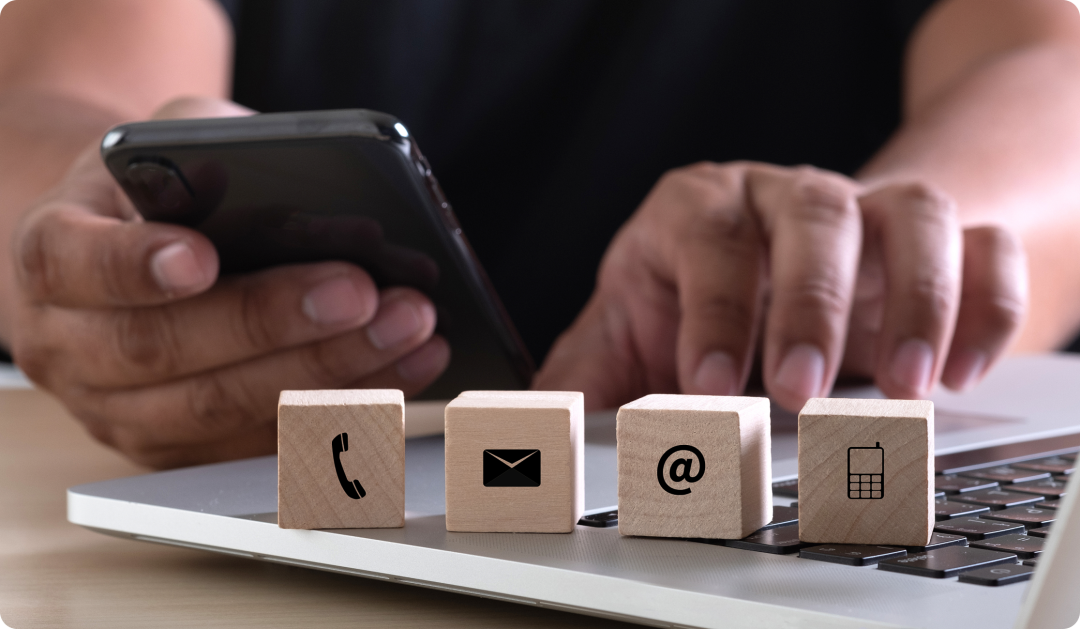 4. Assess if the Software is User-friendly
How to find if a salon scheduling software is user friendly?
Salons, spas and the beauty industry in general is a very busy place. To get things done, you need to have certain technology that is fast and smooth. It should be able to meet your daily needs and salon operations adequately. There's no point in a software if it takes a few minutes to generate a client's invoice. It simply doesn't set a good impression.
In a nutshell, it should be able to perform basic functionalities with ease. Therefore, look for a smooth user experience, intuitive interface, responsiveness and speed. The salon software you choose must be easy to use by the entire team as well. If you're unsure about the real workability of the software, book a demo.
5. Try Using Free Salon Software
Where do I get Free Salon software?
A sales representative will try all means to sell the software to you. Don't fall prey to such tactics. Instead, take a trial even before you sign up or purchase the salon management software. Most reputed companies offer Fully FREE Software as well. Only when you use the software yourself will you be able to understand its user interface and accessibility. Take your time, explore each feature and then decide if it matches your goals.
6. Check the Level of Security Offered
Why is it important to choose if a salon software is fully secured?
Another prerequisite to consider is the level of security offered. As occupants of a digitized era, our data is prone to digital threats and internet hackers. The last thing you would want is your customer's confidential information and payment data being leaked or compromised. Therefore, it's important to select the best hair salon software that provides the highest level of security. You need to ensure that the company uses security layers that protect your data from any kind of malicious activity. When you're selecting a software, check if it is SSL and TLS enabled, offers OTP verification, individual logins and sends out unauthorized user alerts.
Also, remember to check where the data is stored. Most solutions available today are cloud-based hair salon software. However, some companies offer solutions where the data is stored on the device too. Cloud software is preferred as there is no apprehension about data being lost in case the computer or device is stolen or misplaced.
7. It should Provide all the Featuresyou need + Integration's
Lastly, just before you pay up for salon management software, run through the list of features it offers. To ensure you don't miss anything, here's a checklist you can use:
Salon Booking software features checklist:
➭ Online appointment scheduling
➭ Gift vouchers and discount coupon creation
➭ Automated appointment reminders
➭ Robust reporting and analytics
➭ Review and feedback management
➭ Bookkeeping
➭ Product control and inventory management
➭ Staff performance management and commissions
➭ Appointment screening
➭ Digital consultation forms
➭ Multi-location management
➭ Online store
➭ Payroll management
➭ Business reporting
➭ Remote access
➭ Security
➭ Unlimited free integration– MailChimp, Stripe, RazorPay, Google Calendar, QuickBooks, etc.
The best salon management software India that meets the above prerequisites is MioSalon. It is curated to eliminate business challenges and enhance revenue for every type of salon or spa in the beauty business. Before you select a software, make sure it meets the above criteria. With the perfect software by your side, running a salon or spa will seem less daunting and more enjoyable.