Why are Notifications the Ultimate Marketing Tool for Your Salon and Spa Business?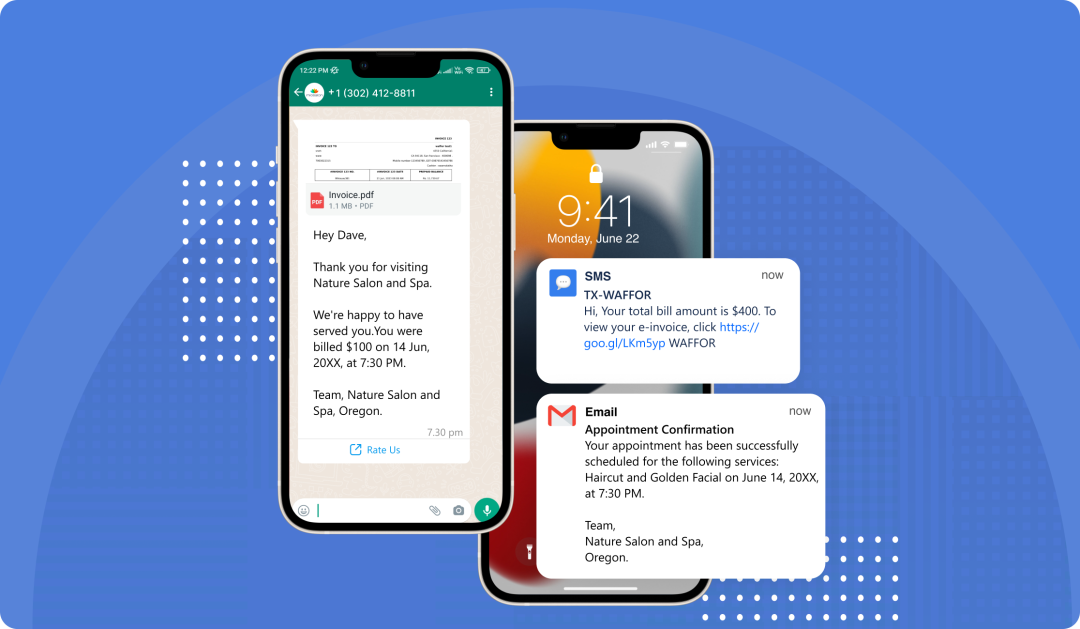 In this digital era, maintaining regular communication with your clients is a crucial step for business growth. When it comes to wellness industries like salon and spa businesses, instantly updating clients on appointments and reminding them about their appointments is an essential strategy to achieve client retention and success. In-person conversations are undoubtedly valuable, but with the evolution of technology, it's now impractical to physically meet with clients every day.
With the right salon and spa software, you can effectively stay connected to your clients. Regularly talking to your clients builds trust and makes them want to return to your business. In this article, we'll delve into how Software like MioSalon adds an additional advantage to your business by sending automated notifications to clients to keep your business in their minds and staff, managers and owners to take control of their business operations.
What challenges do salons face when it comes to sending notifications?
Salon owners face several challenges in managing notifications, and these issues can be genuinely painful for the business. Here's a closer look at the pain points:
Time-Consuming Notification Management –Manually notifying everyone about appointments, special offers, and updates can be painstakingly slow.
Staff Coordination – It's a hassle to ensure that every staff member is well aware of their schedules and upcoming appointments, which may delay the service duration and end up affecting client satisfaction
No-Show Woes – The agony of dealing with clients who forget their appointments or don't show up can't be overstated. Such no-shows hurt a salon's revenue and disrupt its operations.
How does notification address these challenges?
Tackling these challenges manually is a tedious task. With the right salon software, like MioSalon, you can easily manage, automate and grow your business.
Key Features of Notifications in MioSalon
Notifications can improve salon operations, enhance client satisfaction, and improve staff management, contributing to the overall success of the salon.
Managing clients, staff, reports, and appointment reminder notifications by enabling and disabling notifications for multiple channels from a single platform.
Send these notifications to your clients via WhatsApp, SMS, and Email with the flexibility to enable and disable each notification for every channel.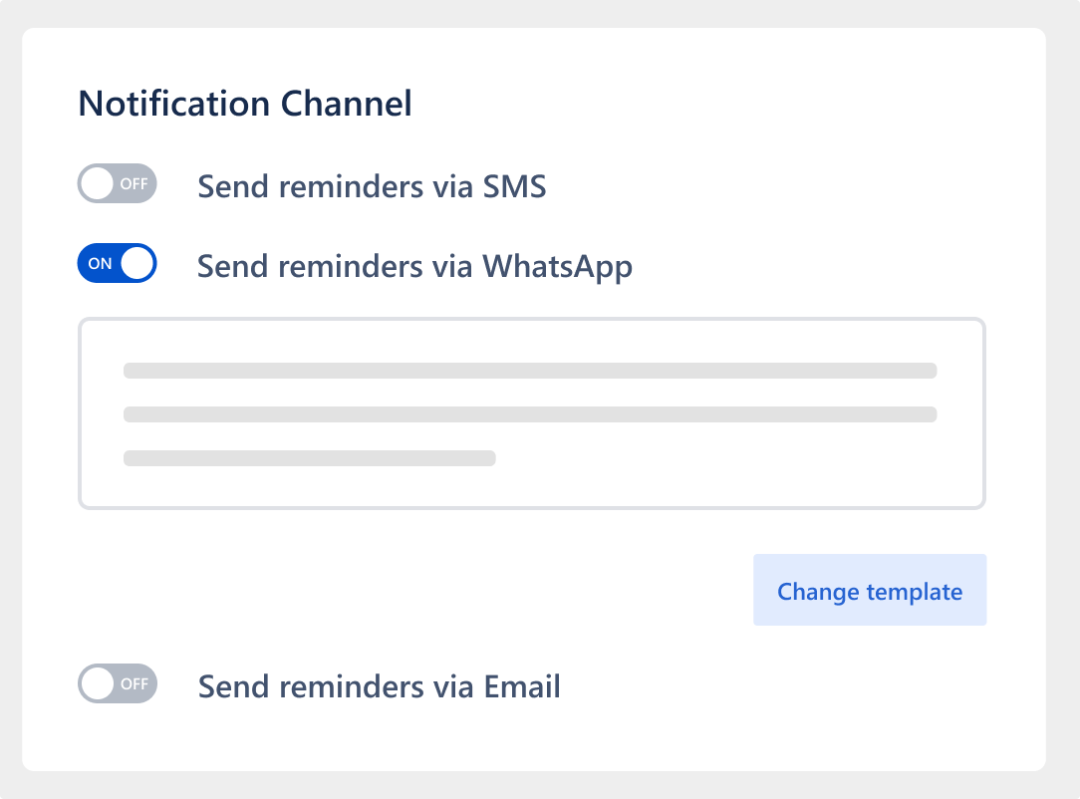 You can easily map staff members, managers and partners to get alerts for data downloads, malpractices and summary reports to keep updated about the operations and business state.
How can businesses enhance their growth with notifications?
In the salon industry, notifications serve as a bridge between the client and business growth. Here are some benefits of automated notifications that will eventually increase your salon and spa business's growth.
Instant Notifications and Timely Reminders
Sending instant notifications keeps your clients cherish. When a client books an appointment via the website or in- person, an instant appointment confirmation message will be sent to the client to make sure that their appointment is reserved on that particular day. Also, when they reschedule or cancel their appointment, the updated information will be sent to their registered email or mobile number, depending on the preferred channel.
Sample Appointment Confirmation Message
Dear George,
Your appointment for Haircut service on June 30, 20xx, at Nature Salon and Spa, is confirmed. We're looking forward to serving you!
Team
Nature Salon and Spa,
Oregon.
Enhancing client Retention
In the salon business, keeping your clients coming back is one of the greatest milestones achieved by the business. In this journey, notifications become your trusty sidekick. By engaging and informing your clients through notifications, you keep your salon in their minds. Sending updates about appointments, special offers, invoices, OTP's or friendly appointment reminders creates a sense of connection and encourages repeat visits.
Boosting Bookings and Appointments
By sending timely reminders and catchy promotional messages, you can nudge clients to take action. Imagine sending out a special discount code through SMS, WhatsApp and Email prompting clients to book an appointment right away.
Sample Discount Coupon Message
Hey dave,
Enjoy a discount worth $30 on your next visit to Nature salon and spa
Share this code XXXXX at the front-desk.'
Team
Nature Salon and Spa,
Oregon.
Cultivating Loyalty and Brand Recognition
Loyalty and brand recognition are key factors in building a business.
Notifying clients about promotions, personalized offers and reminders will keep your brand top of mind. People love it, especially when a brand sends personalized birthday and anniversary discounts. By sending a birthday WISdiscount to a client, you not only express gratitude but also strengthen their loyalty.
A Cost-Effective Marketing Tool
Notifications offer a budget-friendly way to market your salon. You can target your audience with customized messages that hit the bullseye. Compared to other marketing methods, sending targeted campaigns via SMS, WhatsApp and Email can easily let your brand keep in touch with your potential clients.
Wrapping up
Notifications have emerged as a powerful tool, allowing salon and spa businesses to instantly update clients on appointments, encourage repeat visits, boost bookings, cultivate loyalty, and promote their brand. With MioSalon's automated features, businesses can enhance communication and drive success. Notifications are the key to thriving in this digital era.