Controlling Salon Mishaps, Malpractices, and Mistakes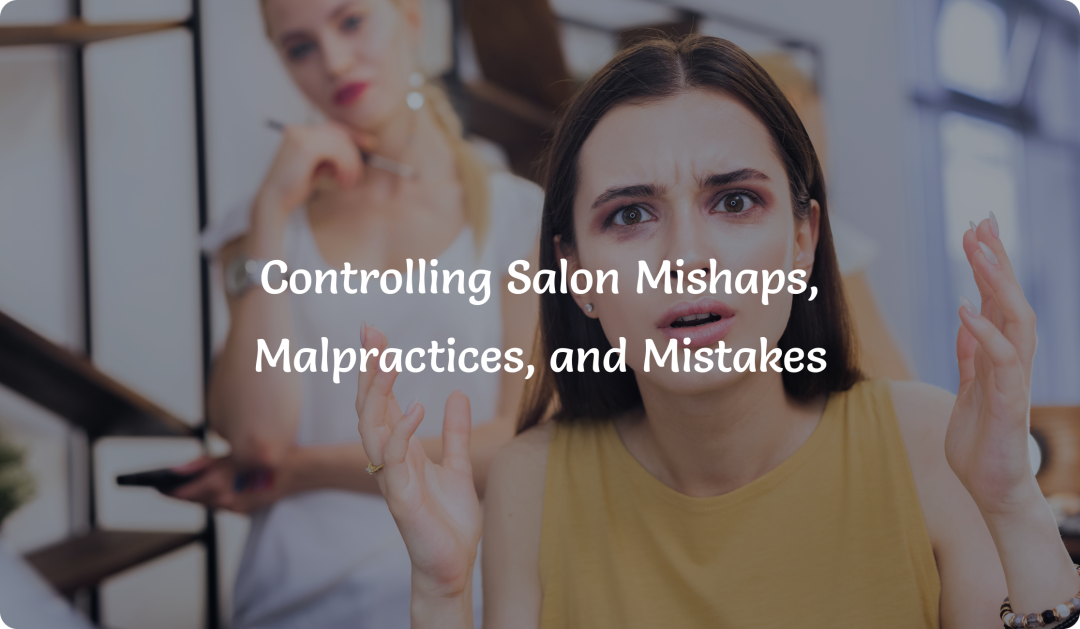 As a salon or spa owner, it's essential to prioritize safety and prevention measures to avoid mishaps and mistakes that can potentially bankrupt your business. Implementing a comprehensive salon software solution can help streamline your operations and minimize the risk of accidents.
By maintaining strict health and safety regulations and ensuring that all salon professionals are adequately trained, you can minimize the risk of common injuries experienced at beauty salons, such as burns from hot wax or hair color gone wrong.
Investing in a salon software platform like Miosalon can also help with managing appointments, tracking customer data, and maintaining inventory levels, among other things. This can help you stay organized and reduce the likelihood of human error leading to mishaps or malpractices.
➭ Hair loss and scalp injuries
➭ Wax burns
➭ Chemical burns
➭ Cuts and abrasions
➭ Bacterial infections
➭ Slip and fall injuries
➭ Allergic reactions
➭ Burns and scalding
Here are a few ways you can avoid accidents in your beauty salon:
Train your staff :
Discuss health and safety standards with your employees on a regular basis. Whether they are your star stylists or a new entrant, draw up a plan for presentation standards of a salon and make them understand them to the fullest. Only when all your employees are on the same page will you be able to prevent mishaps. Having empty cartons sitting around, hair on the floor, spillages and loose cables trailing can turn your salon from a relaxing environment to a hazardous one. Taking care of fine points is not just important for your clients but employees too. If either of them hurt themselves, you'll be liable to pay them compensation. Thus, your employees need to be trained properly. While adhering to safety standards are a must in a salon, proper management is equally important. Hair salon software is the ideal salon management tool which will aid in smooth functioning on a day-to-day basis.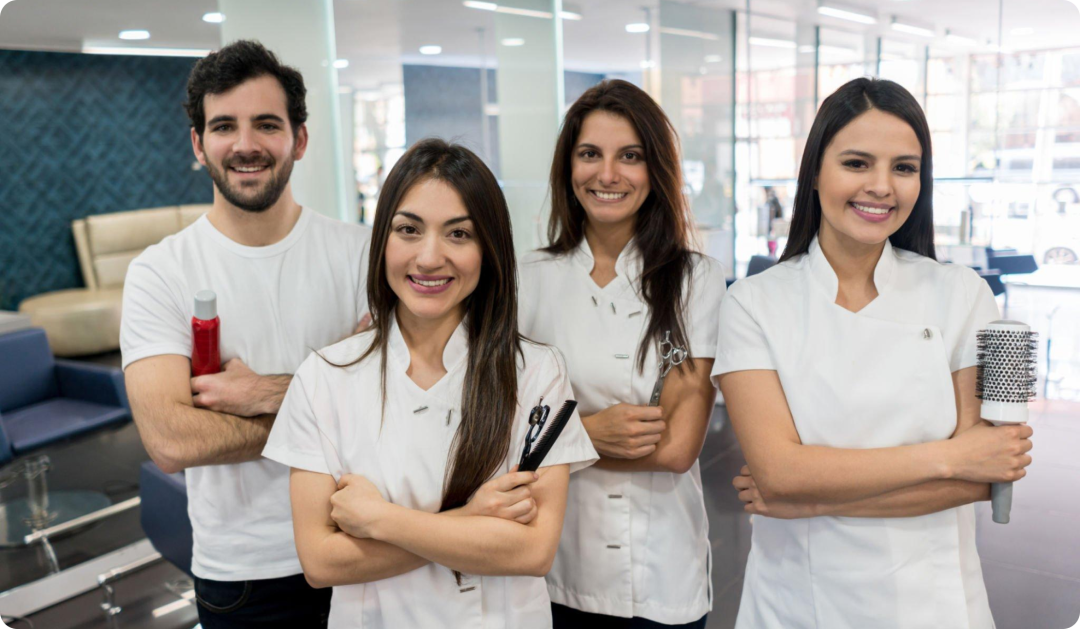 Maintain sanitary conditions:
A good salon is that which smells good and looks good. Food smells and an unhygienic salon floor can be quite uninviting. Thus, every salon must strive to maintain perfect sanitary conditions. Appoint a salon manager to perform regular floor checks to see if the working environment is safe. To avoid germs being passed on from one client to the other, check every piece of equipment. Before and after every use, it must be disinfected. Failure to follow proper sanitation methods can increase the risk of viral and bacterial infections such as hepatitis, herpes simplex virus, tuberculosis, and HIV. Having a reputation as an unhygienic salon will turn clients away. Maintain a checklist on your hair salon software; this will make sure your employees do not miss anything.
Look after your employees' health:
Clients aren't the only ones who are at the risk of injury. Your employees are equally susceptible to injury. Since a hairdresser's job involves standing constantly, they can develop sore feet and a chronic back problem. If anything happens to them during the working hours, they can sue you too. Thus, avoid employer liability claims by communicating with them on a regular basis. Ask them if they have any issue and try and remove a solution to it. Sorting problems out amicably removes the requirement of any kind of legal intervention.
Regular patch tests:
Hair coloring products, bleach, and dye are full of chemicals. Since they are highly strong, not everyone can tolerate them. Therefore, before conducting any hair colouring process, perform a patch test on the client's skin well in advance. This will tell you if they have an allergic reaction to it or not. Omitting the patch test and applying the colour straightaway on the client's hair can have horrific consequences and can damage your professional reputation forever.
Fire safety measures:
Having this in place is an absolute must. Having candles in your salon, of course, creates an inviting atmosphere but can also pose as a potential fire hazard. If you want to beautify your salon, opt for fairy lights or electric candles which are safer. Overloading outlets with numerous curling irons, hair-dryers and straighteners also increase the risk of a fire. Whichever staff member is closing the salon at the end of the day needs to check if all the points are switched off. Any negligence here can cost you a lot.
Select treatment appropriately:
It is the salon technician who recommends what treatment is best for a client. While they do so keeping in mind their experience and understanding, it can backfire. Common failures include improper wax temperatures, leaving hair dye for too long, overcutting a client's hair, an overdose of heat damage to the hair, and not completing a patch test before chemical treatment. For every product used in a salon, the stylist must read the instructions thoroughly and follow them. If a new product has been launched, a salon must conduct a number of tests to determine if it could have any adverse effects on the health, hair, and skin of the person. If the product does not match certain standards, it can cause hair loss, burns, and allergic reactions. Also, never use an expired hair or skin product. Using integrated MioSalon, hair salon software will help you auto track product consumption. This will make sure you never run out of the product. Each time the stock is about to get over, you will receive custom alerts.
In addition to prioritizing safety and prevention measures, salon or spa owners must also prepare for the unexpected. One way to protect your business from lawsuits and mishaps is by keeping a detailed record of injuries and errors. This can be easily accomplished with the help of a comprehensive salon software platform like Miosalon.
By keeping a detailed record of all incidents in your salon software, you can present proof or a detailed report to the legal system in case of any untoward situation. This can help protect your business and give you peace of mind knowing that you are fully covered.
In conclusion, investing in a salon software solution like Miosalon can help you streamline your operations, prioritize safety, and keep a detailed record of all incidents. By taking proactive steps and being prepared for the unexpected, you can prevent mishaps and malpractices, and ultimately provide a better experience for your clients.