Handling Unhappy Salon Customers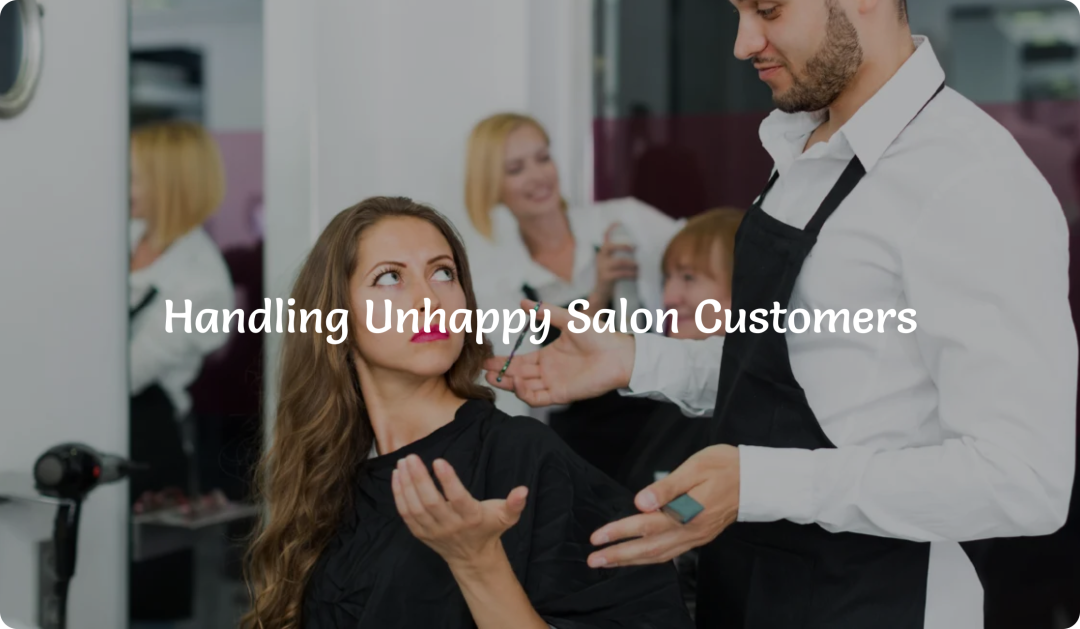 Dealing with Dissatisfied Customers is always a challenge. In the beauty salon industry, we all know that it's almost impossible to please every single client. Although every salon gets into the business to provide the perfect services and experience to their clients, sometimes it just doesn't happen. Typically speaking, there are two types of clients that visit a salon. On one hand, there are clients who won't be happy or satisfied no matter how good your service is, and on the other hand, are a set of clients who are unhappy or dissatisfied because the level of services you offer is not up to the mark.
Here's a little reality check: No matter how perfect the ambiance and products in your salon are if the customer does not walk out happy after availing a service, your business is going to suffer.
Did you know? 96% of unhappy clients never complain when they are dissatisfied with a haircut. They simply turn to the stylist and say 'love it', when in reality they don't. Also, 91% of these guests will leave and never come back. Salon management software is a great way to find out existing customers, active customers, defective customers, and inactive customers.
In the service industry, encountering and Dealing with Dissatisfied Customers is all part of the game. Whether you're a seasoned salon owner or are just starting out, chances are that you'll find yourself in an unpleasant situation at least once. It's almost impossible to make every client happy. However, identifying unhappy clients and recognizing the warning signs can go a long way in ensuring your business does not suffer. It also prevents clients from disappearing and jumping to one of your competitors.
Signs Of An Unhappy Customer
1. Always complaining:
If a customer voices frequent complaints, chances are they are unhappy with your services. Whether it's a nail service or a hair service, they are constantly cribbing. If a particular client is complaining too much, here's your chance to make things right. Therefore, take advantage of the opportunity and address their problem.
2. Does not respond to marketing messages:
Addressing the problems of customers who voice their opinion is fairly easy compared to Dealing with Dissatisfied Customers that decide to remain silent. If a customer does not answer your calls, emails, or text messages, it's a sure sign that they are dissatisfied with you. If you find yourself in such a situation, use the salon management software to your advantage and send them a discount coupon or incentive.
3. Neglects discount coupons:
Has there been an instance when you make repeated attempts to send discount coupons to your clients and you receive no response? Well, if they've stopped responding to your promotional emails altogether; this can be a danger signal. This means that your customers no longer value your services, even at a discounted rate. These customers are usually tough to retain because maybe one bad experience has pulled them away from your salon.
4. Regularly compares you to competitors:
Owing to the mammoth information available on the internet, customers are quite well-informed these days. They have a fair idea about the kind of services your competitors are offering, and at what rate. However, every time a client steps into your salon and starts praising another neighborhood salon, your alarm bells should start ringing. This can be scary for your business. It also means your services are no longer up to the mark and your relationship with the client has become weak. If you don't take preventative measures to put things together, your clients will walk out of the door.
Dealing with unhappy clients
Addressing the problems faced by an unhappy client is important if you want to sustain yourself in the salon business. If dealing with dissatisfied customers' complaints is done well, they are more likely to remain loyal. If you don't tactfully deal with unhappy clients, they will tell 9-15 people about their bad experiences. The salon industry thrives on word-of-mouth recommendations. Not taking a vigilant approach when it comes to dealing with difficult clients can put your reputation at stake forever. Here's how you can deal with dissatisfied or unhappy clients:
1. Keep clients informed about their appointment:
Quite often, a stylist's schedule is running behind. In case such an instance occurs, keep the client fully informed. A salon can use salon management software to send out appointment reminders or appointment-related messages via text message and email. This is the first step toward preventing the client from becoming unhappy. If they are not briefed prior to their visit, they can get annoyed easily if they have to wait.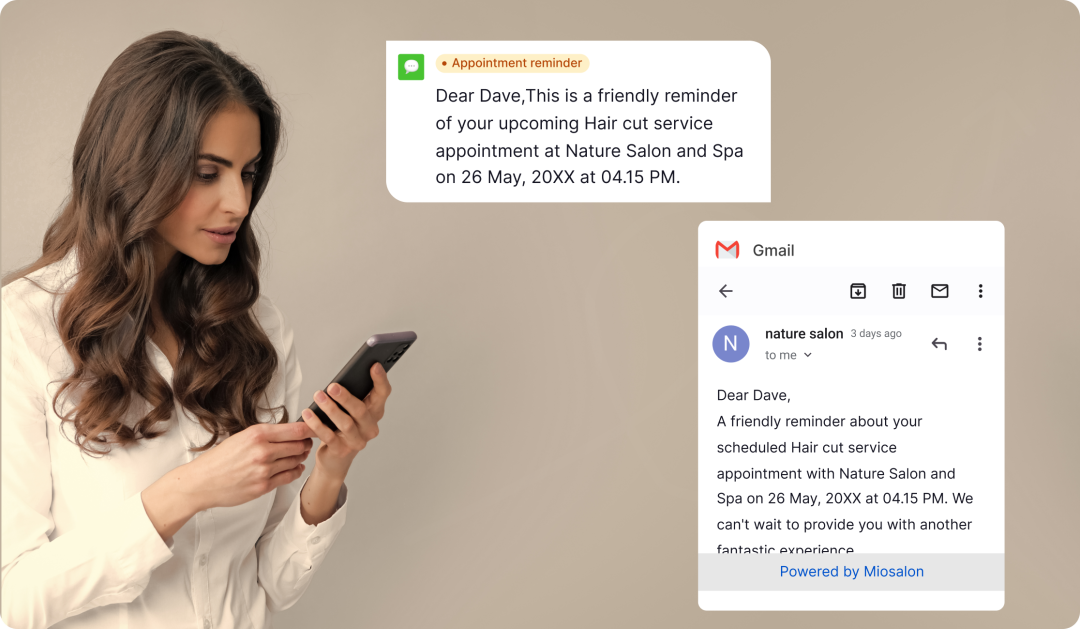 2. Always thank them:
After they avail of the service, thank them and ask them to provide you with feedback on the salon management software. There may be things they don't want to tell you straight to your face. Thus, they can resort to feedback forms to vent out how they felt about your service. You can also politely mention that feedback will help in the growth of your salon.
3. Listen and Apologise:
When the client is talking, listen! Nobody likes it when bad things are said about them. However, interrupting the client or talking back is never the right solution. Therefore, if you've made a mistake, apologize. When you apologize sincerely and make an effort to make things right, your clients will appreciate you.
4. Don't get angry:
When a client is unhappy about a particular service, anger is the most dominant emotion in their mind at that moment. At this point, they may be screaming at you for spoiling their hair or putting on the wrong hair color. Whatever the instance, don't get angry in return. Raising your voice and not dealing with the situation in a calm manner can further agitate the client. Instead of making a scene at the front desk or in front of other customers, invite them into an office or empty space. Tell them that this can be discussed in a proper fashion. As a salon owner, it is important to remain cool and calm whilst showing as much empathy and offering a solution.
5. Solve their problem:
If a client is unhappy with a treatment they have just had, offer how you can fix it. Focus on what you can do to solve the problem. Offering a free product is a great way to deal with a minor problem. If not a retail product, you can also offer them a free service. However, you don't choose. Suggest a couple of options and let them be the best judge.
6. Follow up:
In case you've presented a solution to a client's problem, go the extra mile by following up to check if they are satisfied. You can also mail them a handwritten note apologizing for the poor standard of service on that particular day. Doing this may buy you a second chance from the client. Even if the client never returns, give them an experience that will leave them with a more positive mentality towards your salon.
Customer churn is a natural phenomenon in the salon industry. Even the salons with the highest service standards are plagued by it. However, it is vital to identify the reasons why the clients are dissatisfied with your services, and what you can do to deal with it in order to reduce the churn rate to a great extent. If you identify any of the above-mentioned warning signs, make sure you address them properly. MioSalon, the salon management software, can be put to use in an effective manner for dealing with dissatisfied customers.