Boost Salon Retail Sales: 7 Effective Strategies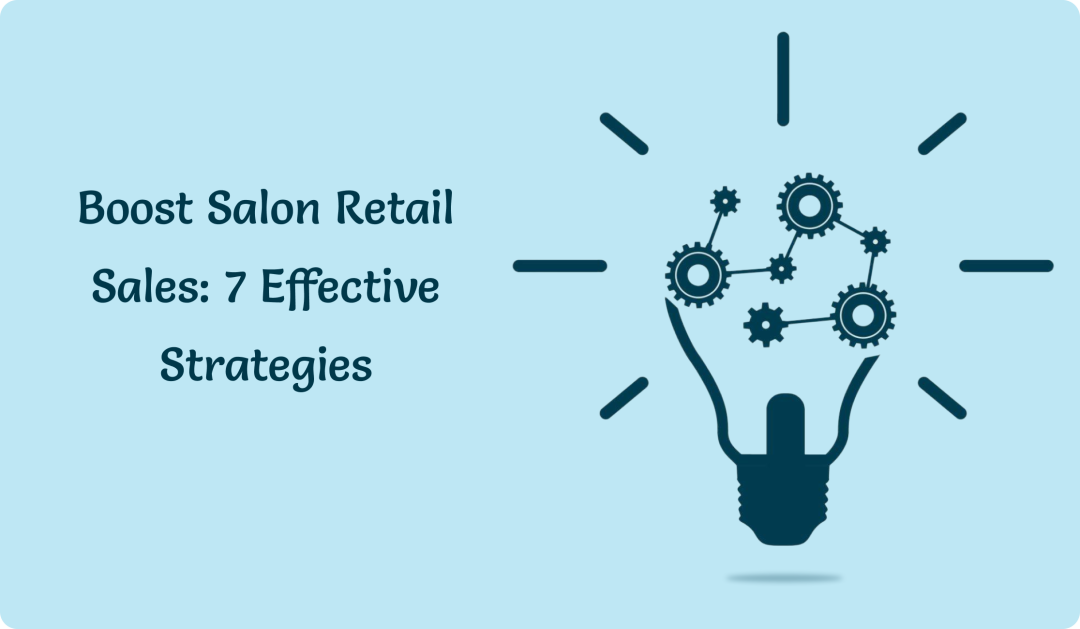 As per The International Spa Association (ISPA),10 to 15% of overall salon or spa revenue is mainly because of Salon Retail Sales. There are no two thoughts about the fact that salon retail sales are important if you want to survive in this over-competitive ecosystem. If you are running a salon or spa business, it is necessary for you to look into salon retailing as a potential revenue stream.
Having retail products in your salon does not mean placing them on a table in an inviting corner. If you do that, of course, no one is going to give a second look. If you really want your retail products to sell like hot cakes, you have to create a lively salon retail culture.
Most salons fail here. However, you need to worry no more because in this blog we are going to take you through seven tried and tested strategies that will boost Salon retail sales in your salon.
Top 7 Strategies to Boost Salon Retail Sales:
1. Cross-Sell Products With Services:
Every salon has a wide range of shampoos, conditioners, and serums they use for their day-to-day services. However, not everyone is interested in all these products. For example, a person with frizzy hair may want to try out a hair serum while a person with an oily scalp may want to try an oil replacement shampoo. Based on these statistics, you need to identify appropriate products for each service so that you can make the right recommendations.
For this, you can use the salon software to check customers' service history, product purchases, and spending habits. This will help a salon owner as well as the staff to make the right product-service pairings. Another way you can automate recommendations is by suggesting products to a customer related to a particular service during their booking on the salon software. Suppose a client is coming in for a head massage, you can recommend hair oil during their booking. This will want to make them inquire about the product when they visit your salon.
2. Make Your Salon Reception Inviting:
To boost salon retail sales, your merchandise has to be on point. A great place to display your retail products in your salon reception. In a supermarket, when you see small items stacked around the billing counter, you automatically get tempted, don't you? The same theory applies here. Don't keep all your products at the reception. Get a cane basket and place a few of your best-selling products in them. The footfall within the reception area is considered to be the highest because people are waiting for their treatments and a lot of people walk by it. Also, have the products at eye level so that people look at the products as they enter.
3. Educate Your Staff:
Another crucial strategy most salons give a miss is educating their staff. It is an absolute must to educate your staff on all the products your salon carries. Most stylists and therapists engage in conversation with the client while performing the service. During this time, they must tell the client the product they're using and why it will be beneficial for them to purchase. Train them well so that it doesn't look like a product is being forced upon a customer.
4. Consultation:
Every customer likes to get up-close and personal with a product they're going to be purchasing. The best way to do this is by offering consultations. You can choose one day in a month when you plan to do this and send out emails to all your clients on the salon software. This is your chance to understand a client's needs, wants, and lifestyle. Be a good listener and understand what their problem is. After a solid, honest consultation, you can take them through your retail counter and show them the products that will help them. When done right, the consultation can greatly boost salon retail sales in a salon.
5. Send Product Refill Reminders:
It's true that customers who have already purchased retail products from your salon are most likely to buy the same again. You can encourage sales by sending them product refill reminders. Salon software automates the process for you and makes it easy to send out reminders to all your retail clients. You can use the same database when making announcements about new product launches or when you plan to introduce a new partner brand. When they see a mail from you, they'll automatically want to drop by and restock on their products.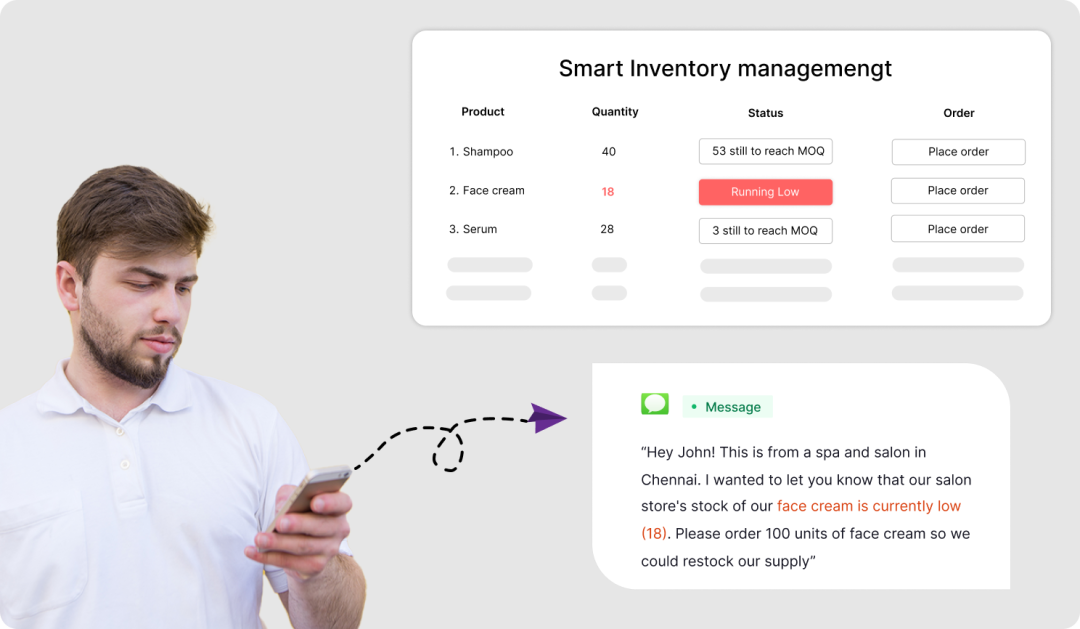 6. Ensure You Are Always Stocked With The Right Products:
Imagine losing out on a revenue opportunity because you are out of stock. That's the worst thing that can happen to your salon. By letting your customers leave empty-handed, you are also hurting future salon retail sales. To make sure you are fully stocked at all times, use the inventory management feature on your salon software. MioSalon makes it easy to avoid under-stocking and over-stocking. With auto-product consumption, real-time stock management, and low-level alerts, salon software makes things so much easier.
7. Partner With Brands You Believe In:
The idea of salon retailing becomes much easier when you partner with brands you truly want to see in your salon. Don't just have run-of-the-mill brands. Get products from a brand no other salon has. Give people a reason to come to your salon. A good brand partnership will give you a better chance of setting up your retail system.
Just as you would value other aspects of your business and its services, look at retail sales. It is often overlooked by most salon owners. In the quest of offering their clients the perfect services, they often forget about cross-selling their retail products. Use MioSalon, salon software, to make sales targets achievable and the whole process fun and simple.
Don't let poor planning affect your chances of not maximizing profit through salon retail sales. Utilize the opportunity to sell retail products, and you'll see a difference in your overall bottom line. For more information on MioSalon features, visit https://www.miosalon.com/features.
Sign up for the FREE version!