Maximize your Profits with Salon Inventory Management Software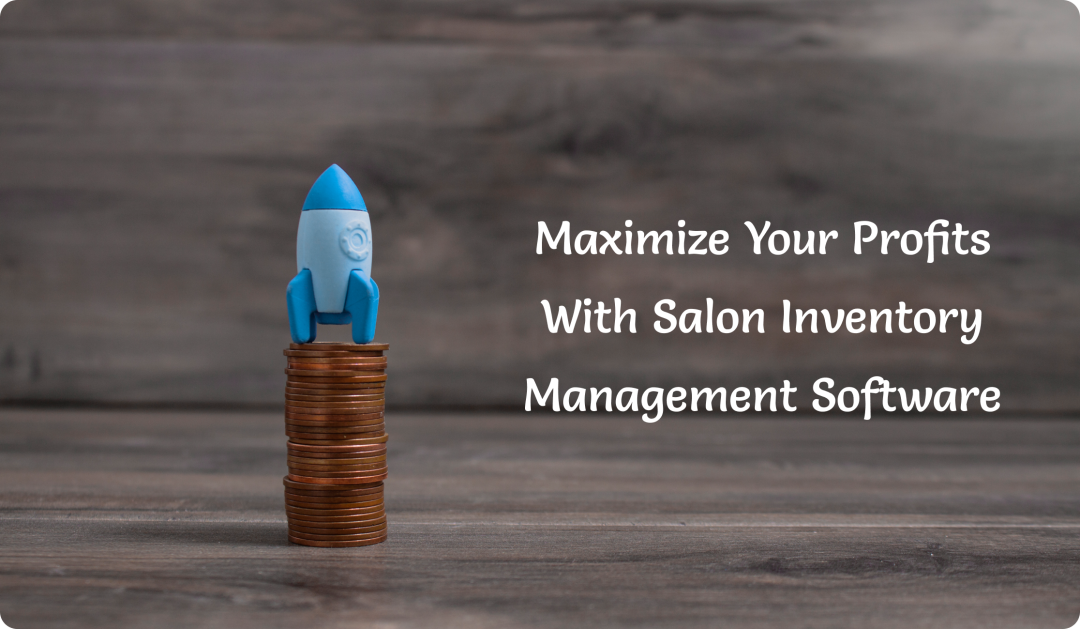 Inventory management is an essential component of a salon or spa's profitability. There's nothing more frustrating than running out of a product that a client has come in for, which can be a sign of poor stock control. To avoid this, many salons are turning to online salon software, which allows them to easily manage their inventory levels and ensure that they always have the products they need in stock. With features such as real-time tracking of product quantities, automated alerts when inventory levels are running low, and the ability to easily place orders with suppliers, salon inventory management software helps salons and spas stay on top of their inventory and maximize their profits. So if you want to avoid disappointing clients and damaging your reputation, investing in salon inventory management software is a smart choice.
Keeping track of your stock will ensure that you have everything at hand to service your clients. It also boosts your salon's retail sales. Managing your inventory on your salon management software can multiply your revenue in leaps and bounds. It's all a balancing act. While you never want to run out of a product, you don't even want to purchase too much of product that will just sit idle on the shelf and catch dust. Knowing what you need and how much you need are the two numbers you need to get right. According to the Small Business Association of America, failure to manage salon stock inventory is one of the biggest reasons why salons fail.
Having a salon inventory management software correctly manages the inventory levels and can improve your customer experience. But it is not just sufficient to run a Salon business effectively. An ideal Software should have all these essential features of manage Salon & Spa effectively. Salon software gives you a clear picture of what stock items are coming in, and what's going out. It balances profits, gives an opportunity to upsell and cross-sell more products and eliminates chances of capital waste.
Here are a few tips that will help you manage your stock and inventory efficiently:
1) Ordering Products:
When ordering retail products, most salon owners are often confused. They're not too sure which product to order and in what quantity. Ordering the appropriate quantities is no guessing game but must be played smartly. If you see on your salon software that a particular product is selling out like hot cakes, you may be tempted to over-order. However, this approach has its own disadvantages. Most beauty products have a limited shelf life. Collecting too many products may result in them going out of date before you get a chance to use them. Therefore, rather than over-ordering, just use your salon management software to notify you when you must restock on certain products. You must also track the quantity of product used. MioSalon's auto product consumption feature makes this possible.
Since it is not feasible to count the remaining quantity of each product, use Salon Software to track the amount of each product used for every service. All you need to do is name the product and list the quantity consumed. The entry of the quantity should be such that if a product can be used for 10 services then the value to be filled in the quantity is 1/10. Once you do this, auto consumption of the product is enabled in the software. As the product consumption increases, you will receive a notification to stock up on that product. Doing this will actually reduce losses and increase profits.
2) Assign a Dedicated Stock Manager:
Identifying a person to manage your inventory is crucial to your business. The best practice would be to appoint a stock manager. He/she will be able to carefully track and optimize your stock. The inventory manager must understand what you have in stock for retail items and meet the needs of the customers and salon employees without going out of stock or using too much of the salon budget.
3) Keep an Eye on Inventory Reports:
Besides managing stock inventory, the role of a stock manager is to also keep an eye on salon inventory reports. He must check the automated reports regularly to check if there is any change in pattern in the way stock is selling. One of the key benefits of salon management software is that it creates stock reports for you automatically. Since it is paperless, you do not have to worry about manually tracking product consumption. With just a few clicks you can generate reports that will tell you which product is selling well, which need to be replaced soon and which you should stop purchasing for the time being.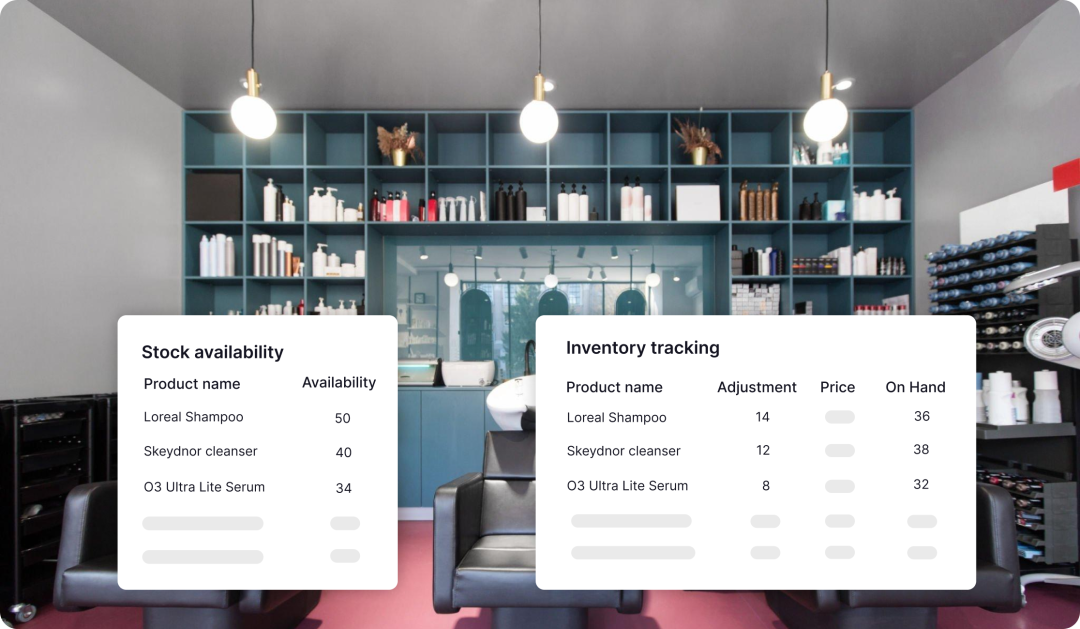 4) Self-Auditing Stock Levels:
Although it is safe to rely on your salon management software, we would still recommend conducting physical checks. Every now and then, check the stock yourself. Most beauty products are expensive. You wouldn't want them to fall into the wrong hands. While checking the stock, have at least two employees with you so that you know that you don't go wrong with the count. Salons with a high level of sales should perform this activity monthly while salons with moderate sales can do it quarterly. By doing this, you can ensure that the quantities recorded in the software are correct; no pilferage has occurred and will also help you monitor shrinkage.
5) Reducing Shrinkage:
Salon & Spa Inventory Management Software is an essential tool for inventory control in the salon business. Shrinkage, which is the loss of inventory, can be a serious problem for salons and spas, and it can be caused by various factors such as damage, expiry of products, theft, and fraud. To minimize the risk of inventory loss, it is important to keep track of your stock levels by using inventory management software. This software can help you monitor your inventory levels, alert you when products are running low, and provide you with a detailed report on your stock levels.
To prevent shrinkage, it is important to order the right amount of products, check the stock every time a shipment arrives, and use the product before it dries out. Additionally, it is crucial to train your employees to use the products efficiently and effectively to minimize wastage. With Salon & Spa Inventory Management Software, you can perform audits and generate reports to identify the expected inventory levels versus the actual inventory levels. This will help you keep track of your inventory usage levels and make informed decisions about your inventory management strategies.
MioSalon, salon management software has an inventory management system feature that helps Salon & Spa to manage the stock automatically. It is far easier rather than doing it manually. Besides having smart inventory wizards, the software also creates purchase orders to send suppliers by mail at the click of a button.
Salon inventory tracking and management is a mainstay in maximizing salon profitability. It is important for salons to keep up with the latest sale trends and product movements to make sure the right amount of stock is ordered. If you would like to find out more benefits of MioSalon, get in touch today.