Technological Support You Must Have In Your Salon and Spa Reception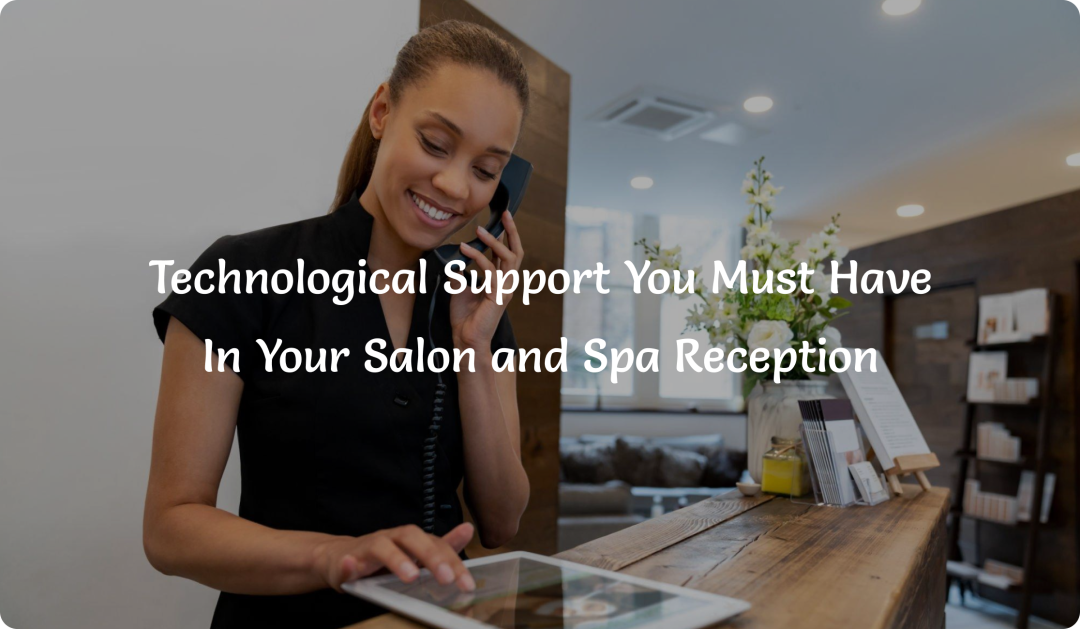 Today, technology has become an integral part of our lives. In order to stay ahead of the curve, it is very important for businesses to leverage technology in the right way. Technological support in a salon or spa often begins at the front desk. With receptions becoming deskless and appointments becoming paperless, there is a strong need for salons and spas to use technology effectively to educate clients on the latest services and products, entertain them, and ultimately retain them.
You might like: 7 Tips To Be A Great Salon Receptionist! What You Must Know?
While clients are waiting in the reception area for their appointment or passing time as they wait for their hair color application to dry, they indirectly become your captive audience. This is the moment when they tend to be the most alert and react to marketing messages.
Having the below tech support at your salon and spa reception will ensure business growth and success.
Cloud-based Spa Software:
Investing in spa software makes storing, assessing, and accessing important data easier. Besides protecting necessary information, it also prevents the loss of important documentation and transactions. It gives the receptionist full control of the spa services and appointment management. It simplifies the complexity of running a business. Salon & Spa software has an appointment scheduling tool that can be used to track appointments as well as assign new appointments. Besides managing appointments, it can also be used to monitor product sales and track stock inventory. Thus, cloud-based software is a must to keep your salon and spa business up to date.
POS software:
Incorporating POS software on the front desk of your salon is a great way to enhance the customer experience. Besides bringing ease to the payment process, a point-of-sale system helps you keep a detailed record of your sales that can be used in the future to make business decisions. A slow POS system in a salon reception can make the clients feel frustrated. Therefore, choose something that will make life simpler for you as well as the clients.
Also Read: 7 Ways a POS System Increases Your Salon Revenue
Modern technology:
When you are updating your salon and spa on the technology front, make sure you make it completely Wi-Fi enabled. Everybody loves free internet. Your clients can seamlessly browse their phones while they wait for their stylist to finish up an appointment. Another technology upgrade you can make is investing in two or three iPads or tablets. You can include your spa menu, retail product information, beauty hacks, discount coupons, and much more. This is a great time to capture a client's attention and educate them.
You might like: 7 Strategies to Boost Salon Retail Sales
Entertainment:
While your customers sit and were it patiently, offer them some form of entertainment. You can install a TV screen. The content you display is solely at your discretion. Having a screen gives you an opportunity to advertise your products and services too. You can also have magazines kept on a coffee table. Also, resort to music streaming to create a relaxing yet lively atmosphere. If you plan to have tablets, downloading some games is also a good idea to keep your customers waiting without boring them.
Also Read: Beauty Salon Advertising Ideas to Build Your Clientele
Financial software:
Efficient management of finances is of utmost importance to a salon business. At your front desk, make sure you have accounting software, payroll software, bill payment software, and cloud-document storage software. It brings efficiency in money management, budgeting, and allocating future marketing spending.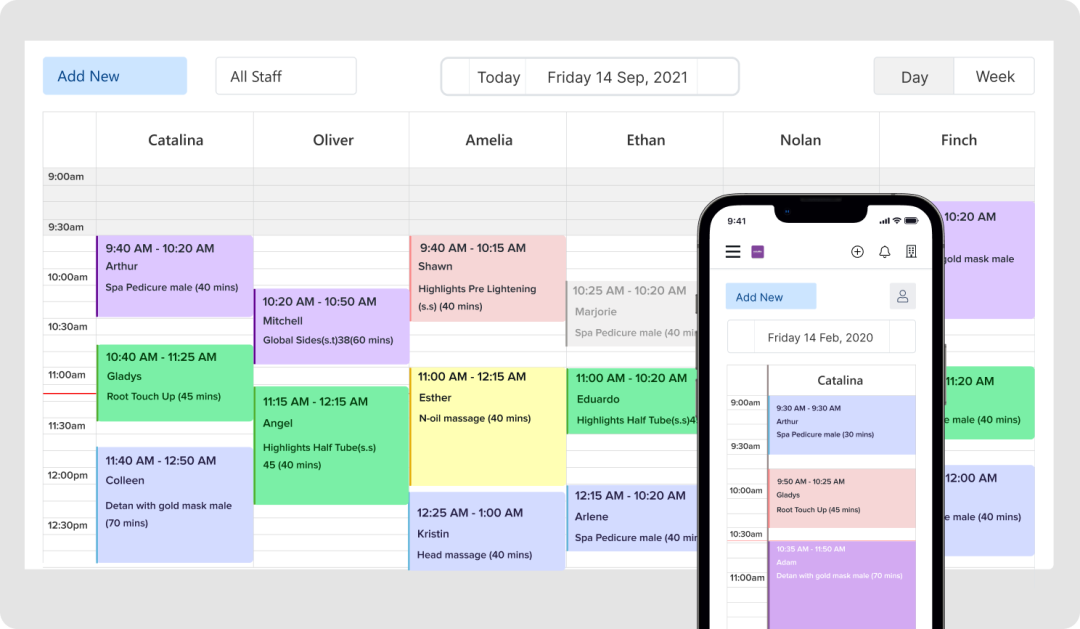 Most Read: How Salon SMS Marketing Can Be A Game-Changer For Your Salon Business?
Telephone:
Needless to say, a telephone is an invaluable addition to your salon or spa reception. Though you are taking advantage of spa software to manage your business, having a landline is important too. There are many clients who prefer the old-school way of taking appointments. Thus, if you are ever plagued with the thought of giving up your telephone, we would say don't.
Running a salon or spa business can be quite stressful. With the right technological support by your side, and MioSalon, spa software, you can definitely simplify processes, and save time and energy.