Top Features to Look for in Spa and Salon Management Software for Efficient Business Operations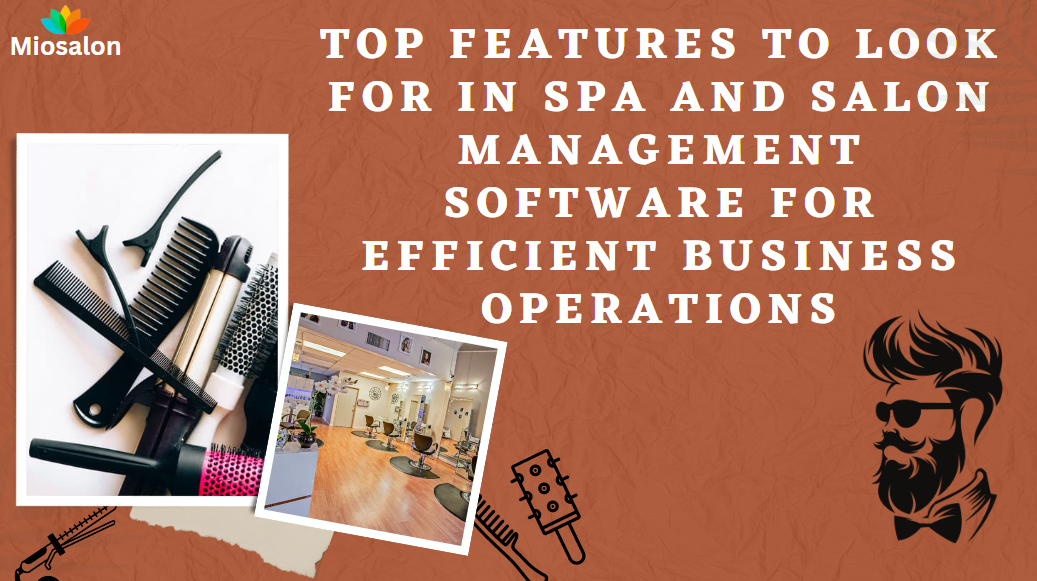 What is the importance of salon software ?
In today's digital age, it is crucial for businesses to stay ahead of the competition by managing their operations effectively. The beauty industry has also witnessed a significant technological shift over the years, and incorporating the right technology can change customers' perception of a business. This is where Salon Management Software comes into play. It is not just another Salon POS Software, but an all-in-one solution for managing daily salon and spa operations while enhancing customer satisfaction levels. By implementing Salon Software, you can streamline your salon or spa operations and manage your business efficiently. It's a lot more than that. It is loaded with salon software features that can enhance your overall bottom line.
Whether you're a new salon owner or a seasoned one, it is important to be aware of the. that will be beneficial and helpful for your business in the long run.
Table of Contents:
1. Seamless Appointment Scheduling
2. Automated Confirmations & Reminders
6. Employee Scheduling & Management
7. Online Reputation & Feedback Management
9 Key Features your Salon & Spa Software Should Have
1. What is the importance of Seamless Appointment Scheduling in Salon ?
Simplified appointment scheduling is key in the salon and spa business. Gone are the days when customers would dial a number to book an appointment. When you're selecting a Salon Management Software, make sure it drives maximum efficiency to your business. Customers can book their salon appointment 24/7 from anywhere at any time. An online booking feature on the software prevents overbooking and considerably reduces no-shows. It also gives a client the liberty to cancel their appointment in case they can't make it. You can also add the online booking widget to your website and social media pages. This feature ensures your business is open even during non-working hours.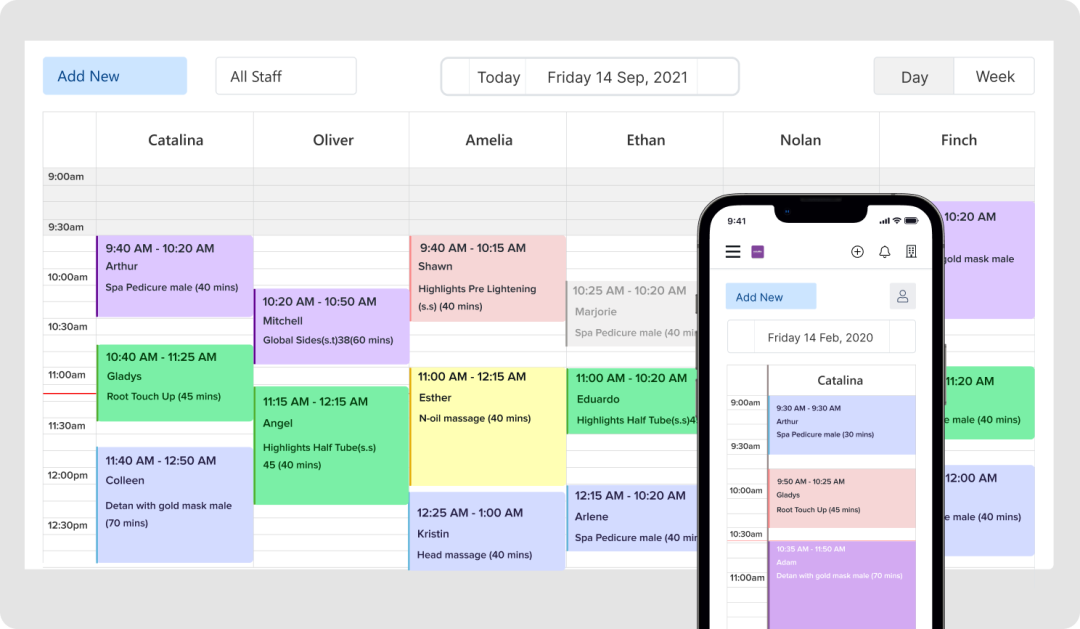 2. Why is it important to have Automated Confirmations & Reminders in Salon ?
Automation can make your life so much easier. Once an appointment has been confirmed, calling every client can be quite a task. It's simply time-consuming. Therefore, look for Salon Management Software that offers automation once the booking is made. It should be able to handle communication for you every step of the way. Once the appointment has been scheduled, it should send out a confirmation message. Sending out reminder notification on the day of the appointment is also a good idea. This will ensure a client never misses or shows up late for their service. It reduces no-shows and enhances the overall profitability of your salon.
3. What is the importance of Salon Inventory Management?
Knowing what product is being used in your salon or spa, and in what quantity is important. Conducting physical checks can be a painstaking process. Instead of spending time counting shampoo bottles, you can utilize this time to enhance the customer experience. Therefore, an important salon software feature is salon inventory management. It tracks and records the inventory of every product used in the salon. Besides managing product usage, salon owners can leverage the simplified inventory management tool to place orders with suppliers. It also sends out notifications each time a product is nearing expiry or going out of stock. If your salon or spa has a retail counter, managing inventory is very important.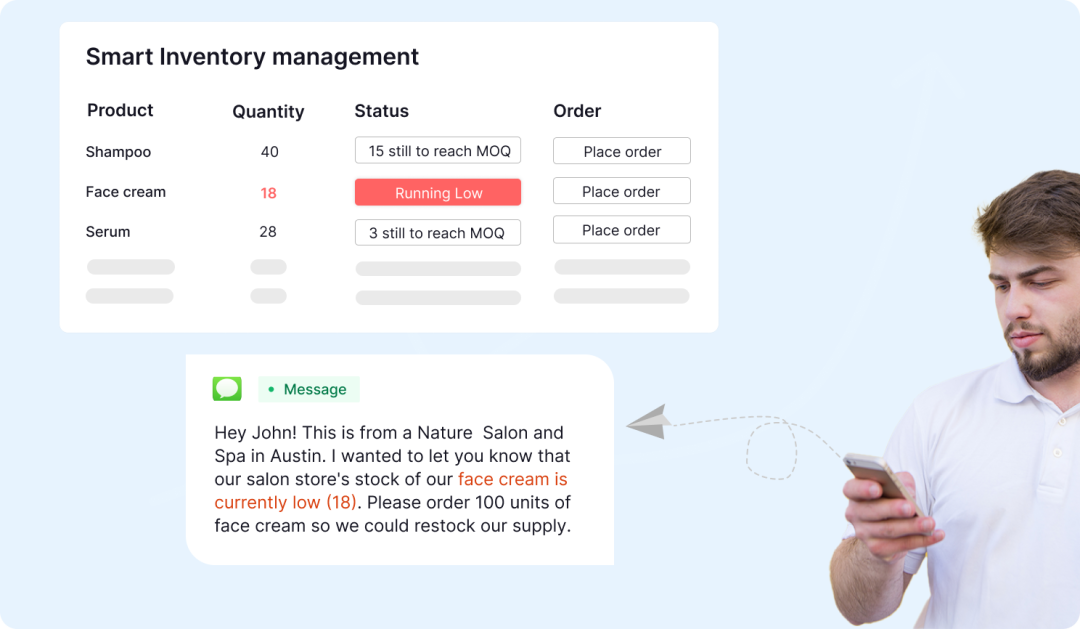 4. Why is it important to do Personalised Marketing in Salons ?
Finding new customers is essential to the success of your business. Thus, it is important for your Salon Management Software to have marketing capabilities. From creating personalized SMS and email marketing campaigns to managing your salon's social media presence, the software should be a one-stop solution. It's a great way to communicate with new as well as existing customers, run salon promotions, and track their returns. Since the software is data-rich, it allows salon and spa owners to customize their campaigns as per past purchase history. Make sure you incorporate your "book now" widget on your website and social media pages to allow customers to book directly with you. It's a sure-shot way to boost revenue while minimizing the churn. You can also sell gift vouchers, run loyalty programs, and offer memberships.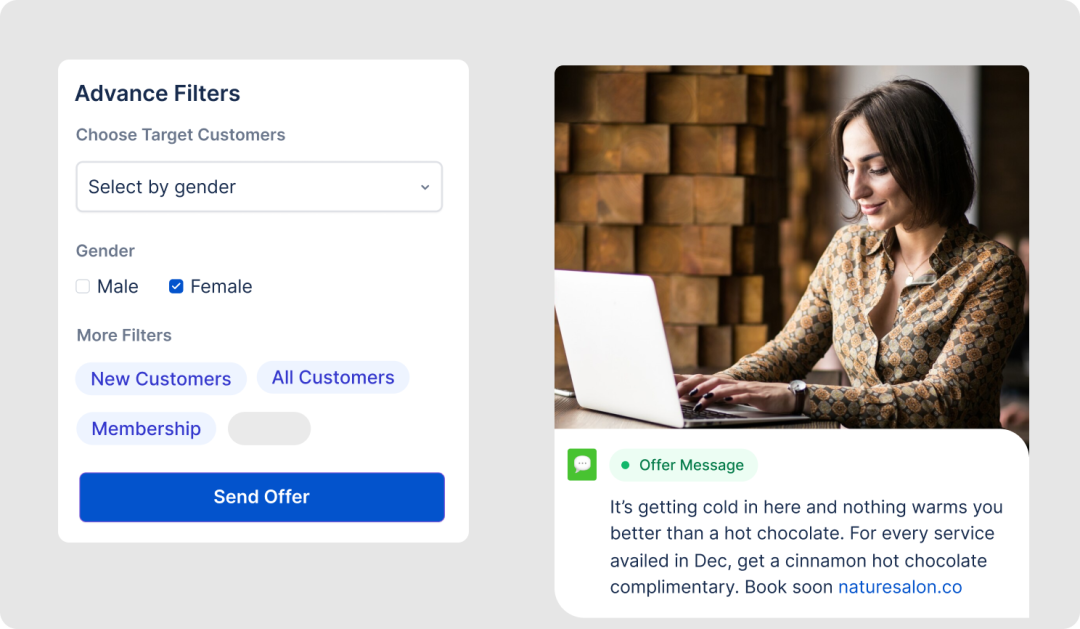 5. Why is it important to have automated Reports in Salons ?
Running any business is all about gauging how it's doing. A primary reason why a lot of salon owners invest in the best salon software in India is because of its robust reporting features. It saves plenty of time and eliminates the need to manually check reports and documents. Salon Software is a fully automated system that offers various features to help salon owners manage their business effectively. With Salon Management Software, you can easily track and analyze data, such as revenue, tax, campaigns, sales, and staff performance, and generate detailed reports. These reports provide a deep understanding of how your salon is performing, which can help you make informed business decisions and set goals for your business. Clear and concise reports are crucial for success in the beauty industry, and Salon Software provides you with the tools you need to stay ahead of the competition.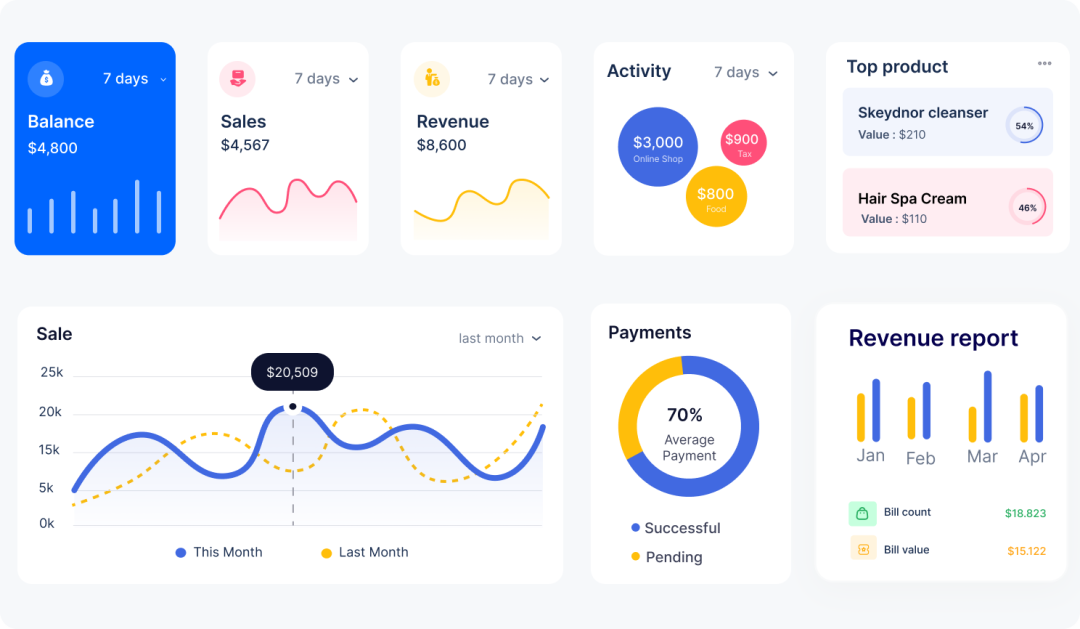 6. What is the importance of Salon Employee Scheduling & Management ?
Having all your operations in one location is the best way to enhance efficiency. As much as customers are the backbone of your business, your employees too are an invaluable asset. Managing a team is no mean feat especially when you have a large team. Another important Salon Management Software feature is staff management. No matter where you are, you can still keep the wheels of your business running smoothly. The software should allow you to analyze staff performance, total hours clocked, product sales, client retention, commissions, and payroll. You should also be able to send out their daily schedule and reminders which ensures they'll never miss an appointment. If you're someone who is worried about managing a team, this feature will have you sorted.
7. What is the importance of Salon Online Reputation & Feedback Management ?
Running a salon or spa isn't just about what customers say about your business when they're there. In fact, it's all about what they think of you once they leave your premises. If you want your business to shine in a good light, you must know how people treat, react and rate your business online. Manually finding each and every review may be a daunting task. However, with salon management software, it becomes much easier. The software you choose should have a chock-full of features including negative feedback management, enhanced reputation, feedback response, surveys, and questionnaires.
8. Why is it important to have Integrations for your salon ?
The perfect Salon Management Software is that which provides you with a host of integrations. When you run a salon business, you will need several tools to handle various processes. Instead of individually accessing these tools, it would be better if it's all integrated into one central location, right? Therefore, check the integrations the software offers. Some of the common ones include social media integrations, Mailchimp, Stripe, RazorPay, Google Calendar, and QuickBooks.
9. What is the importance of Salon's Security ?
Lastly, ensure the software you choose is 100% secure. Security and protection are important features to consider. At no point should your data be compromised. Digital threats and hacking are quite common these days. Therefore, the salon software should be triple secured involving individual logins, OTP verification, unauthorized alerts, and encryption.
Instead of using different tools to get things done, switch to MioSalon, which is a single salon management software that takes care of many functions. It is incorporated with a host of unique features that are built to suit any kind and type of salon or spa. Our Salon Management Software helps you work effectively as a salon owner while minimizing the stress and overheads.