Birthday Marketing tip to Attract More Clients to your Salon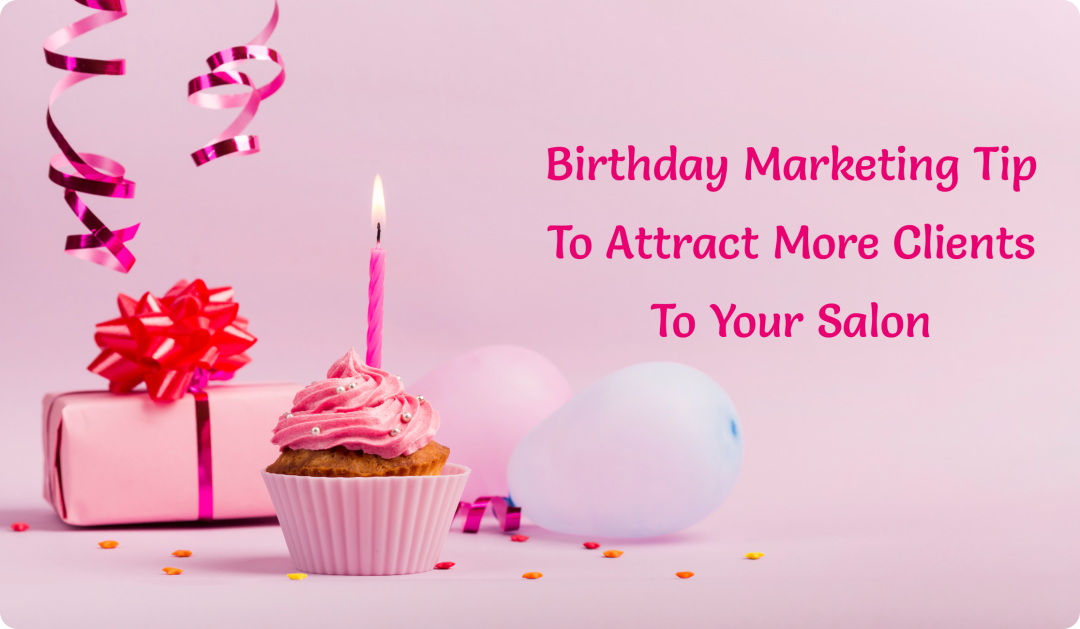 Birthdays are an important event in an individual's life. Whether it's receiving a birthday card from a colleague or a gift from a loved one, this is one day every year where we get to be the center of attraction.
While birthdays are special for the ones celebrating them, they're also important for beauty salons that can use them as a great marketing opportunity.
Birthday marketing will make your salon business alive. This is the time when you should capitalize on the moment and attract clients whom you haven't seen in a while. Sending out birthday greetings is also a great way of reminding your clients that you still exist in the salon business.
If you're signed up with our beauty salon software, you're probably sending out automated annual birthday text messages and emails to your clients. While that's a great gesture, how can you add a personal touch and go the extra mile to make this day truly special for your clients?
Here are some birthday marketing ideas you can leverage on to attract clients to your beauty salon:
➭ Sending out birthday cards:
If you are using beauty salon software to send out e-cards, make sure the tone you set doesn't sound like you're selling or marketing something. Hardcore sales can be a big turn-off. Instead, opt for a more personalized approach that gives your client a feeling of warmth and shows that you truly care. The subject line of the email should always have the client's name. This will increase the likelihood of the client opening the email. For example: "Amanda, it's your birthday! Look we remembered".
➭ Send out handmade birthday cards:
In this increasingly digital world, clients are used to receiving emails and text messages on an everyday basis. If you really want your birthday marketing message to stand out, post handmade cards to them. The happiness of receiving a physical birthday card is unmatchable. Make it as personalized as possible. It will cost you some of your time and money, but this will truly bring a smile to your client's face. The salon receptionist can be in charge to take down the client's postal address on the beauty salon software. However, if a client doesn't wish to share such information, don't press them further.
➭ Discount cards and coupons:
With a birthday card, you will be able to retain a customer. However, by offering a birthday discount, you will be able to attract them to your beauty salon. Birthdays are a great time to get pampered. Use this opportunity and offer your clients discount coupons and gifts. Whether you want to offer a discount coupon or a free service is solely your discretion. Maybe you can offer a free service to your regular and loyal customers, and give the not-so-regular ones a discount coupon. Whichever route you choose, you will be in your client's good books.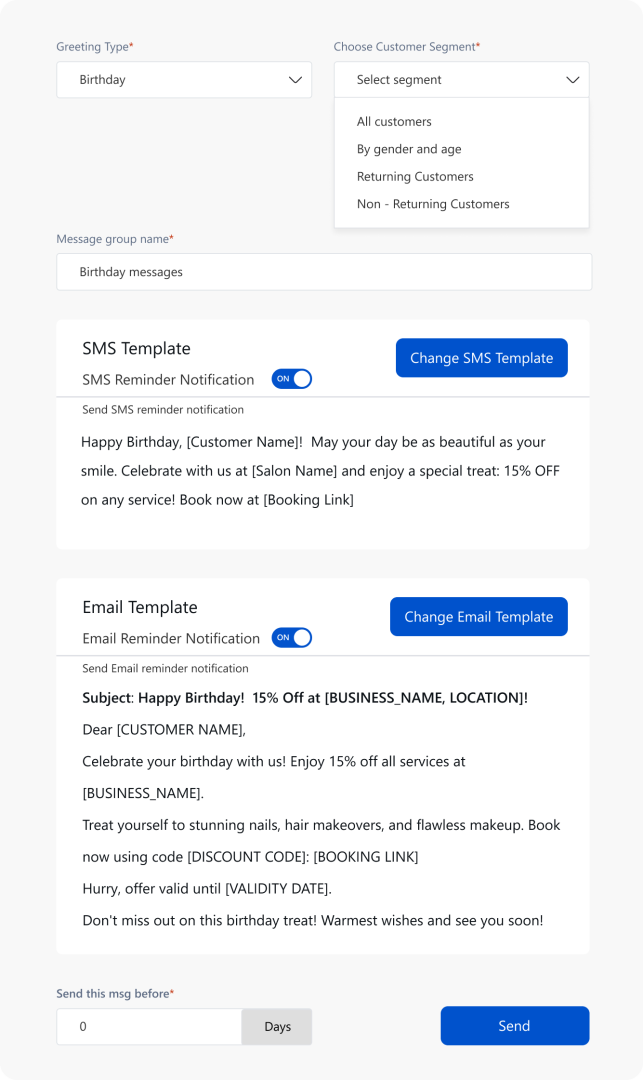 ➭ Best birthday gifts to give your clients:
In the quest of making your salon client's birthday special, don't throw away profit. Offer a free hair treatment or consultation by a junior stylist, give the client choice, organize cake or wine for them and use this as an opportunity to market new or different services.
➭ Capturing client's birthday data:
Running a birthday marketing campaign is no point if you do not have a client's birthday data. Include a birthday section on your beauty salon software where clients can furnish you with the details. Be sensitive to a client who does not wish to share these details. Asking them their age can be offensive. Just their birth date and month should suffice.
Birthdays are the best time to remind your clients of your salon business. If you make a client feel special on their big day, they're definitely going to be in all praise of you on Instagram and Facebook.
Don't miss this opportunity; collect your client's birthday details on MioSalon, today!