Mastering the Numbers: 15 Salon Reports for Business Growth and Profitability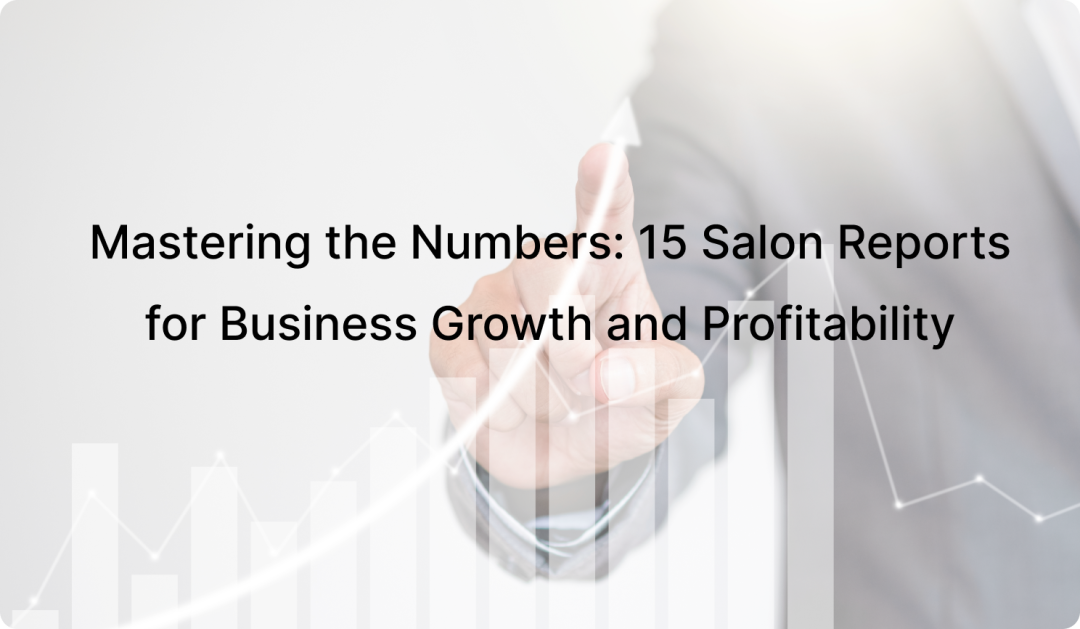 Introduction:
In the competitive world of the salon industry, understanding the numbers behind your business is essential for achieving growth and profitability. With the suite of 15 salon reports, MioSalon empowers salon owners with accurate and insightful data to make data-driven decisions, optimize operations and drive revenue. Let's explore how each report can contribute to the success of your salon, revolutionizing the way you run your business and propelling it to new heights of profitability.
Statistics show that businesses leveraging data for decision-making are 6% more profitable than their competitors. Data-driven insights have become crucial for success with real-time insights and actionable data at your fingertips, MioSalon reports allow you to dive deep into performance metrics, uncover hidden opportunities, and make informed decisions.
So, why are these reports indispensable?
Let's discover how the MioSalon suite of salon reports can transform your business, boost your bottom line, and leave your competitors in the dust. Harness the power of data, save time, and gain a competitive edge with MioSalon comprehensive salon reports. Get ready to unlock the hidden potential of your salon and achieve unprecedented growth and profitability.
IMPORTANCE OF REPORT
Let's consider a scenario, a high-end salon offers a wide range of services including haircuts, styling, coloring, facials, and spa treatments. They want to enhance its service offerings and improve customer satisfaction. To achieve its goals, the salon decides to utilize reports for data-driven decision-making and operational excellence. They implement a comprehensive reporting system that provides valuable insights into their service performance and customer preferences.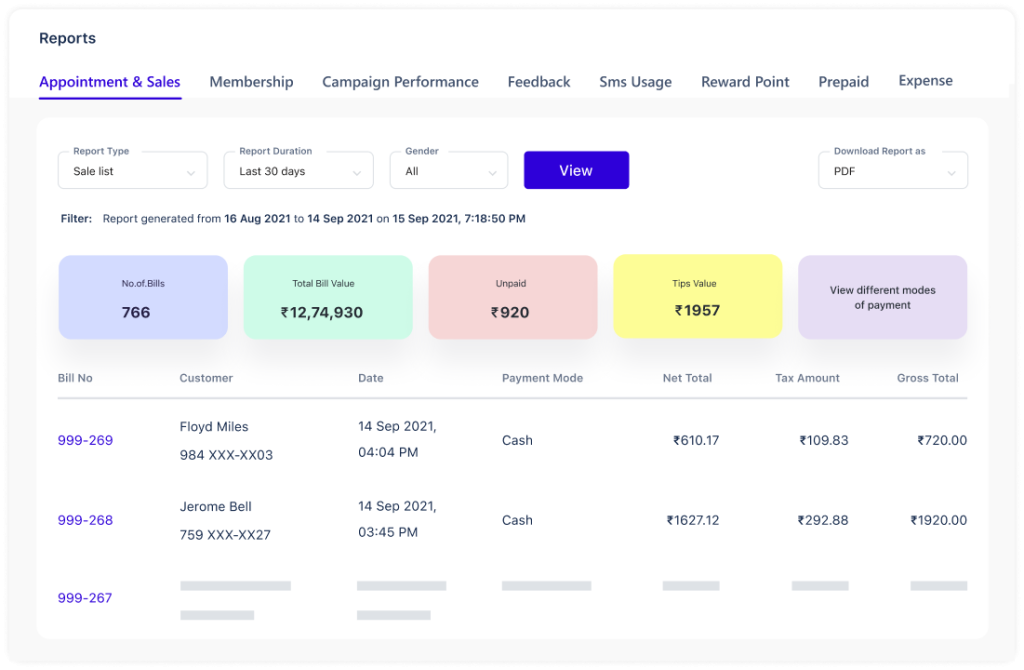 Analyze Service Performance: Evaluate the popularity and profitability of each service, identifying high-demand services to prioritize and enhance.
Understand Customer Preferences: Gather insights on customer preferences and satisfaction levels, tailoring services to meet individual needs and exceed expectations.
Optimize Staff Allocation: Evaluate staff performance, recognize top performers, and allocate resources efficiently to meet customer demand.
Streamline Appointment Management: Identify bottlenecks in the booking system, minimize wait times, and enhance appointment management for improved customer convenience.
Track Retail Product Sales: Monitor product performance, identify popular products, optimize inventory levels, and implement effective retail strategies.
How MioSalon provides a suite of comprehensive reports to salon owners
Sales Reports
A sales report is a valuable tool that provides insights into a salon's sales performance. It tracks daily invoices, bill values, and payment modes, allowing salon owners to monitor their revenue streams and financial transactions.
Sales List Report in MioSalon:
Track daily invoices, bill values, and payment modes
Analyze total bill value, count, unpaid bills, and staff tips
Enable editing or deletion of bills for accurate financial records
Staff Report in MioSalon:
Track service, product, package, and prepaid activities of individual staff members
Assess staff productivity and contributions to overall business operations
Foster healthy competition and incentivize performance improvement
Prepaid/Package/Membership Report in MioSalon:
Gain insights into the volume of prepaid sales during different time periods
Display customer details, expiry dates, and quantity of packages sold
Identify trends and tailor marketing strategies to boost sales
Staff Commission Report in MioSalon:
Enable staff to monitor their earnings and progress toward targets
Promote motivation and drive performance improvement
Foster a results-oriented work culture
Payment Report in MioSalon:
Showcase different payment methods, including cash, online, and card payments
Understand preferred payment options and adapt payment processes accordingly
Enhance financial analysis and optimize revenue collection
Cancel Invoices Report in MioSalon:
Maintain a record of bill activities for customers
Prevent data manipulation and ensure transparency
Facilitate accurate revenue tracking and reporting
Unpaid/Part Paid Report in MioSalon:
Identify individuals with outstanding or partial payments
Streamline payment follow-ups and reminders
Minimize revenue leakage and improve cash flow
Appointment List Report in MioSalon:
Provide a comprehensive overview of upcoming and past appointments
Filter appointments based on staff, type, and status
Optimize scheduling and resource allocation
Product Reports
A product report in a salon provides insights into the sales performance and inventory management of individual products. It helps track product sales, identify popular items, and optimize inventory levels to meet customer demand.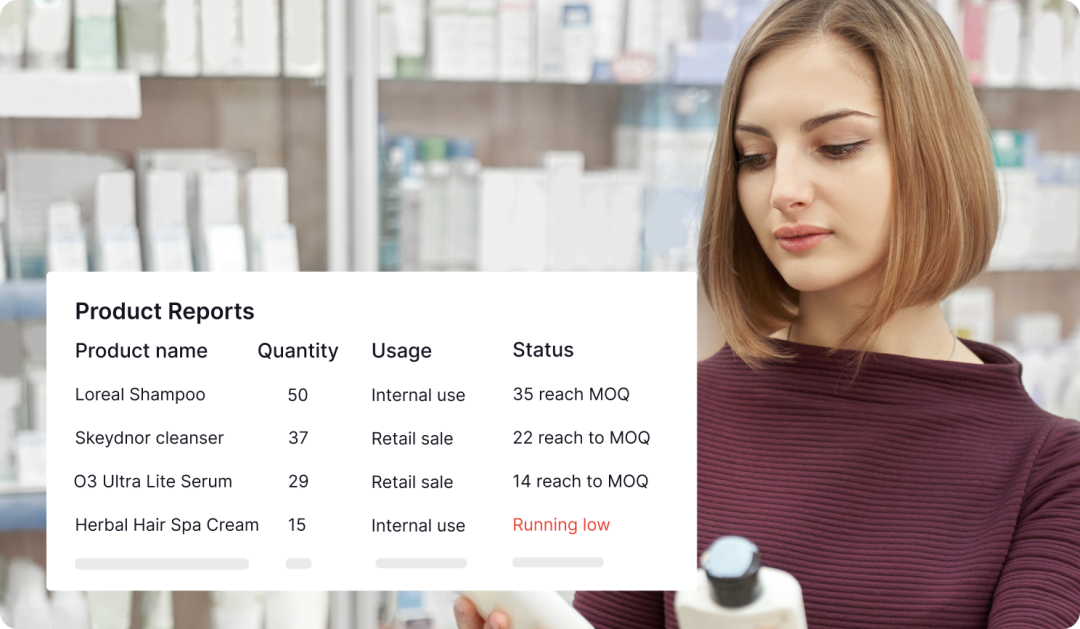 Product Sale Reports in MioSalon:
Track sales performance of individual products
Identify popular items and optimize pricing strategies
Drive sales and profitability by promoting high-performing products
Product Consumption Reports in MioSalon:
Analyze product consumption patterns
Make informed purchasing decisions and optimize inventory levels
Minimize waste and ensure sufficient stock of frequently used products
Daily Product-Level Stock Reports in MioSalon:
Monitor daily stock movement at the product level
Identify discrepancies and maintain accurate stock records
Avoid stockouts, prevent overordering, and streamline inventory management
Product Stock Level Reports in MioSalon:
Get a comprehensive overview of current stock levels for each product
Identify products that need to be restocked and adjust purchasing strategies
Optimize inventory by managing stock levels effectively
Inventory Reports
An inventory report provides a comprehensive view of the salon's stock levels and movement. It tracks the quantities of products on hand, stock additions, deductions, and current stock levels.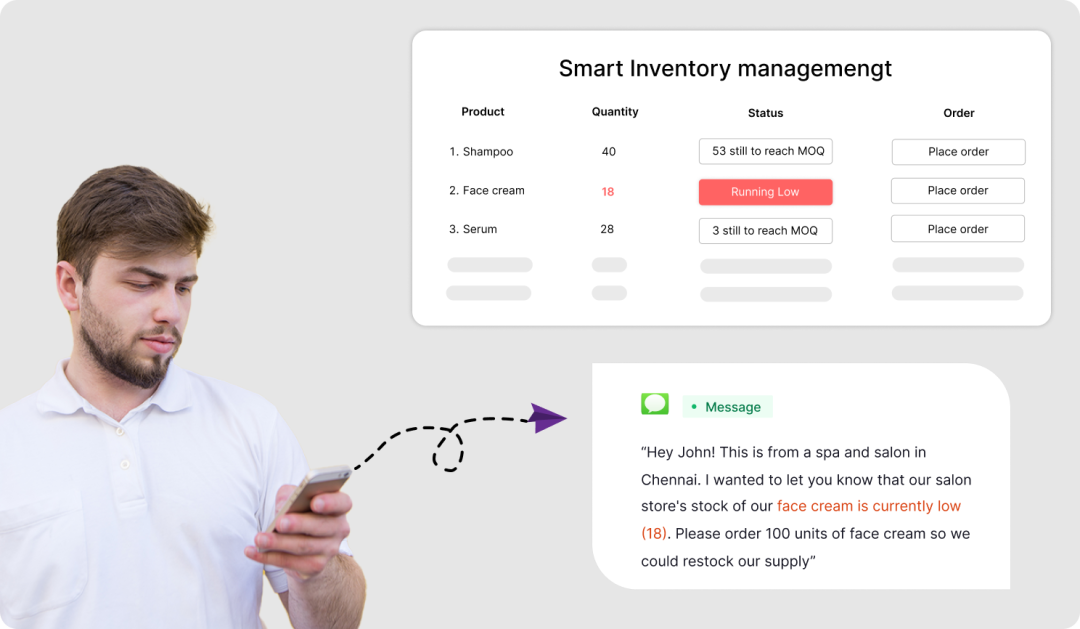 Membership Report in MioSalon:
Provides insights into membership details and expiration dates
Helps track membership status and identify loyal customers
Enables personalized offers and retention strategies
Prepaid Wallet Balance Report in MioSalon:
Displays customer prepaid balances
Allows proactive communication about available balances
Encourages repeat visits and personalized recommendations
Package Balance Report in MioSalon:
Provides information on remaining package balances and usage
Helps manage package benefits effectively
Promotes utilization of remaining sessions or services
Conclusion:
With MioSalon comprehensive suite of salon reports, you can gain valuable insights, optimize operations, and drive growth and profitability. These reports provide a holistic view of your salon's performance and enable data-driven decision-making. By mastering the numbers with MioSalon salon reports, you can stay ahead of the competition, deliver exceptional services, and maximize your salon's potential for success.