8 Fool-proof Ways to Increase Salon & Spa Customer Loyalty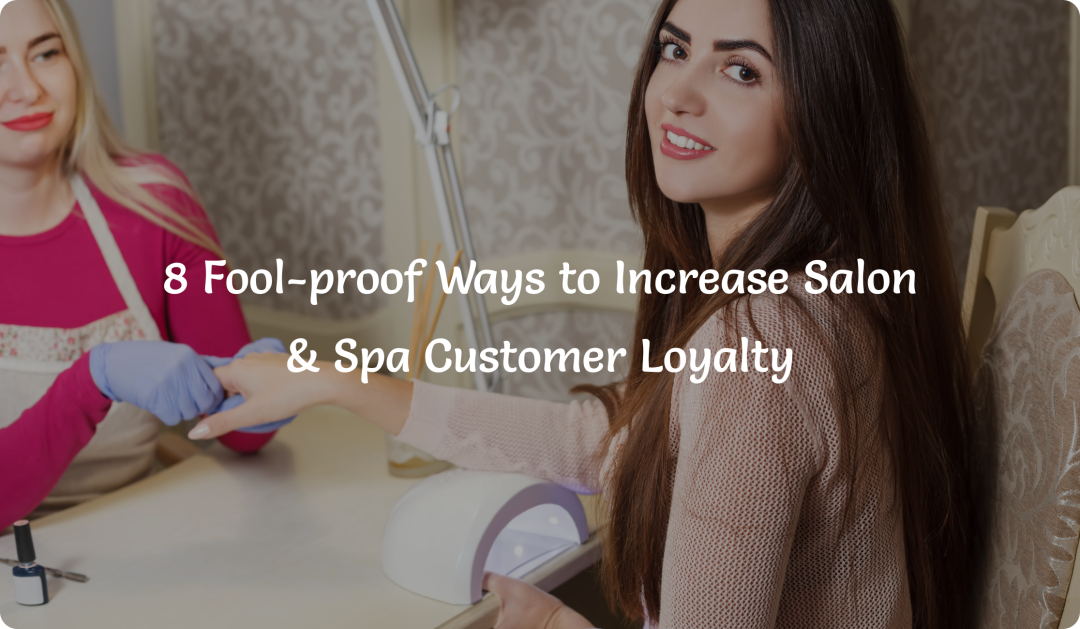 In the salon and spa business, loyal customers are valuable not just for their ability to provide you with praise and support and keep your stylists busy, but also for their ability to significantly impact sales. As a salon owner, it definitely is a happy feeling to see more and more customers walking through the door every single day – some familiar faces, some unfamiliar ones. While attracting and converting new customers is an important part of the game, retaining your existing clientele is equally important.
A study reveals that it is easier and more cost-effective to sell to an existing customer than to find a new one. Though repeat customers make up only 8% of visitors, they deliver a whopping 40% of revenue. This makes your existing clientele a lucrative segment of customers. Long-term, profitable customer relationships do not happen overnight. If a salon or spa is looking to convert a one-time client into a repeat or lifetime client, they will have to invest in customer retention from the very beginning. When we say 'invest', we are not talking about financials. A salon will have to invest time and thought into devising ways to retain first-time customers.
Most viewed: All You Need To Know About Salon and Spa Membership Programmes
Once you learn the art of converting first-time clients into committed brand enthusiasts, you can dramatically grow your bottom line and carve a niche in the competitive salon and spa business.
We have discussed some tried and tested methods to keep clients coming back to your salon and spa:
➭ Introduce a solid loyalty program:
Letting your clients know that you appreciate their repeat business is the first step you can take towards securing your clientele. By introducing a rewards or loyalty program, you can ensure your clients are loyal to you. By doing this, you are basically giving them an incentive to return to your salon or spa. You can even introduce a separate section for this on your salon software. A loyalty program strengthens the bond you have with your customers. Unlike one-time coupons or gift vouchers, loyalty programs have a history of inspiring repeat visits in the salon business. If the loyalty program you frame is structured correctly, your repeat customers are more likely to spread the word which will further lead to more repeat customers. When planning a loyalty program, keep it easy to use and simple. Give clients the freedom to sign-up, track the accumulated points, and redeem the same. The loyalty program feature on MioSalon, salon software is a great way to witness a spike in appointment re-bookings.
Also Read: Successful Salon Loyalty Program Ideas to Retain Customers
➭ Automated business management:
When operations are working smoothly in the backend, it will reflect in the frontend too. We are implying that every salon or spa owner should incorporate salon software that will streamline every aspect of their business. Customer mainly walks into a spa to de-stress themselves from the stresses of contemporary life. Thus, you have to make sure that prior to their visit, during their visit, and after, everything happens smoothly. If you are able to achieve this, you'll definitely have the same clients pouring in on a regular basis. The first step towards good salon management is introducing online appointment booking. Pre-booking is critical to client retention. When your clients witness ease in the appointment-taking process, they are more likely to book their next appointment with you. With customized salon software, you can even market directly to your new as well as existing customers. If a client hasn't returned for a pre-determined amount of days, you can check the software for the same and strategize ways to win them back.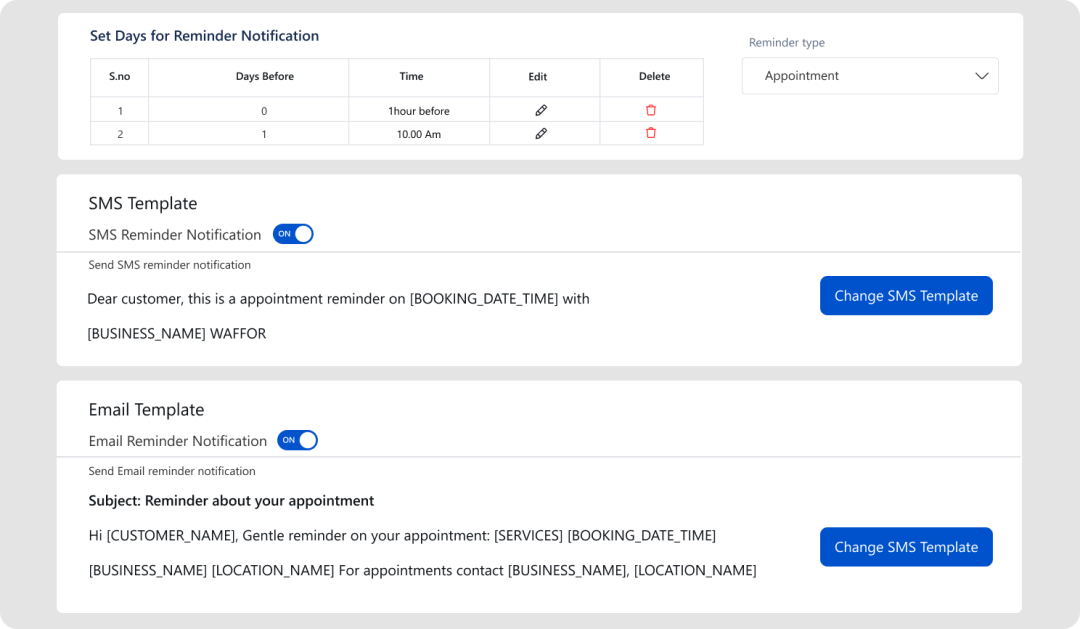 ➭ Provide impeccable customer service:
According to a survey, 81% of customers are more likely to give repeat business after they have received good service. Offering great service is one of the best ways to turn new customers into repeat customers. You may have the best ambiance and best products in your salon, but if your service is lacking, you'll have a hard time retaining customers. The first step towards great customer service is creating an inviting atmosphere. From the time they enter your salon till they leave, be courteous. Whether it's offering your guests a cup of coffee or a bottle of water, always go the extra mile in making them feel comfortable. If they have any special requests, accommodate them. When you do so it shows that you care about making your client's experience a pleasant one.
➭ Personalize email communication:
Use email and SMS marketing to your advantage to retain your clients. You can leverage salon software to send out emails to all your past as well as new clients. If you really want your client to open the email, the message has to stand out and be personalized. You can probably include the client's name by typing out a message which reads "Hey Rebecca, we have been missing you". The fate of every generic email is the trash bin. Thus, you need to stay on top of the client's mind all the time by sending out marketing messages that are personalized. To build your email database, you can ask for the client's email address when they book an appointment.
➭ Entice new clients:
A client visits your salon for the first time, and you just want to make sure they return for another appointment, what do you do? For this to happen, you will have to create an impression. Treat it like a first date, and do all that you can to appear as the perfect fit. You must literally offer your new clients an offer they cannot refuse. A good idea to entice new clients is by offering a complimentary service to them on their next visit. For example: if they're coming for a haircut on their next visit, you can probably offer a free manicure. When you tempt them with freebies and incentives, they are more likely to come back to your salon to avail of another service.
Most Read: 6 Salon Marketing Ideas To Attract Millennials
➭ Organize events:
Don't just be a salon that offers hair and nail services to their clients. Go beyond the norm by indulging in something different. A salon or spa owner should make it a point to organize events in their space once a month. You can host high-teas, and wine and cheese events. These events can be used as an opportunity to introduce clients to new products, and new stylists, and get makeovers. You can also invite guest speakers from the beauty business, organize workshops, and have pop-up events. With this, you'll even see clients you haven't seen in a while. You can intimate clients about upcoming events on your salon software.
➭ Be relevant and engaging:
Social media is a great way to engage with your followers. Once you've managed to attract followers, keep them engaged by posting relevant content. Also, regularly respond to their comments. This is a great way to let them know that you are still in the beauty business, and would love to see them at your salon or spa in the near future. This will also give your clients a feeling that you care about them.
➭ Offer them the best and the latest:
The truth about the salon industry is that there's a lot of competition out there. If you want to stand out from the crowd, and see customers pouring in, you need to offer them the very best and stay up-to-date in terms of your products, procedures, and salon management in general.
Signing up with MioSalon, salon software, is a great way to make sure you have a steady flow of repeat clientele. Once you are able to meet the client's demands efficiently, you will become the go-to salon in your area. Your salon's most important asset is its customers. Accommodate their requests, and you'll be well on your way to turning new customers into repeat customers.