The Best Way To Manage Salon Staff Efficiently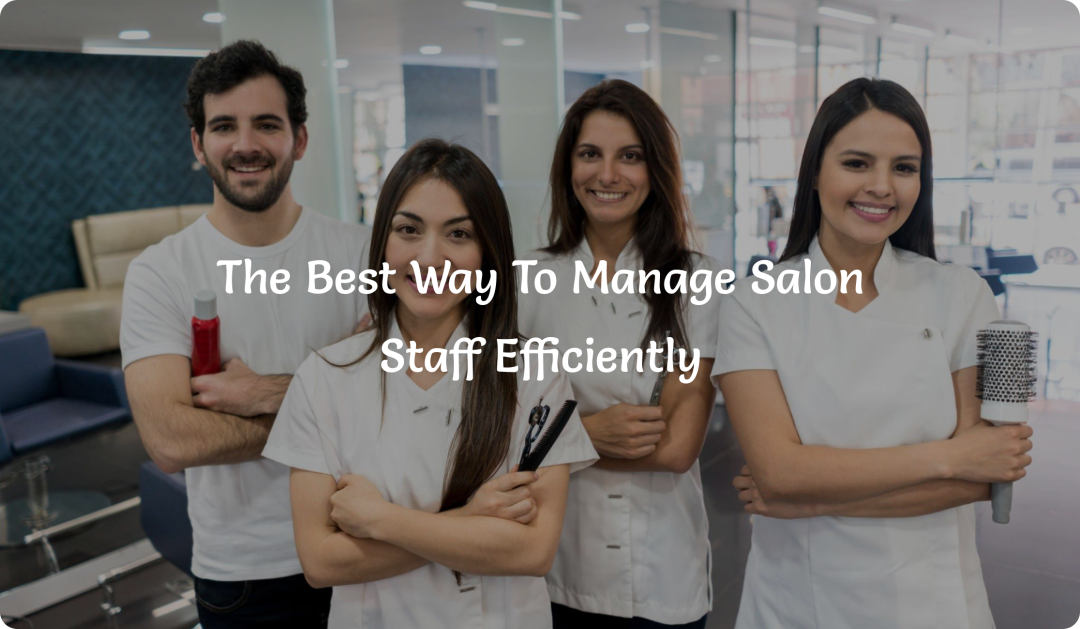 Running a successful salon business requires efficient management of both clients and staff. As a salon owner, you need to ensure that your staff is well-trained, motivated, and equipped with the right tools to provide exceptional services to clients. One way to streamline staff management and enhance the overall efficiency of your salon is by utilizing salon software. With features like appointment scheduling, inventory management, and employee performance tracking, salon software can help you optimize your operations and provide a seamless experience for both staff and clients. By leveraging technology to manage your salon, you can focus on growing your business while delivering top-notch services that keep your clients coming back.
You may have the best ambiance and salon facilities in town, but what's the point if you are facing a hard time managing your staff? The success of your salon almost entirely depends on the steadfastness of your team. Therefore, as a salon owner, you must take time to nurture their personal goals and at the same time manage them effectively. Using salon and spa software is the first step towards effective and efficient staff management.
When it comes to staff management, salon and spa owners have highlighted the below pain points:
➭ Teaching salon staff the art of upselling
➭ Keeping them happy and motivated
➭ Ensuring high-quality and consistent work
➭ Dealing with absenteeism
When managing the staff in your salon, here are few tips that might come handy:
The power of education:
If your managers and stylists are not adequately trained, it becomes very difficult for them to meet your expectations. Every salon and spa has their own goals. Thus, when hiring a new employee, you need to make sure their goals align with your goals. This is only possible by investing in the right education. Therefore, educate your staff as often as possible. Teach them the basic ethos of professionalism and tell them why their behaviour matters to the growth of your business. Only then they will be likely to perform at a higher level of skill and give you the results you are looking for. Teach them how to safeguard the image of your salon and meet your expectations. You can also get experienced stylists to train them on important aspects such as upselling and cross selling.
Team building:
As they say 'united we stand, divided we fall'. This applies to your salon too. For your salon to hit the ceiling and outdo itself, it is extremely important that your team works in correlation. A salon owner must devote time to team building. He or she must conduct team-building activities every month. During these sessions, the values and goals of the salon must be communicated to the team effectively. It is very important that every employee is on the same page. Team building is not always about conducting activities and exercises. It is just simply involving your team members. Engage them in meetings, long-term planning, and brainstorming for promotions and events. When they feel wanted and involved, it will automatically reflect in their performance too. During team meetings, you can also draw out reports on your spa software to evaluate past performance and set goals for the upcoming months.
Rewarding staff:
Your salon employees are more likely to strive to meet your expectations when they know they are going to be incentivized for it. It is a great way to boost their morale and drive them to work harder. There are times when certain members in your team go above and beyond to meet a client's needs. Those who shine with such amazing dedication ought to be rewarded. The rewards don't always have to be monetary. It can take the form of verbal appreciation too. Just telling a stylist they've done a great job with on client's haircut or hair colour can make them feel good about themselves. It can go a long way in positively reinforcing their worth in your business. In case you incorporate a commission model in your business, you can assign and create commission profiles on your salon and spa software. You can create profiles for every stylist and include the number of appointments and sales they accomplish every month. When they meet a certain target, you can offer them a certain percentage of commission over and above their fixed stipend. Doing this can definitely motivate them to strive harder.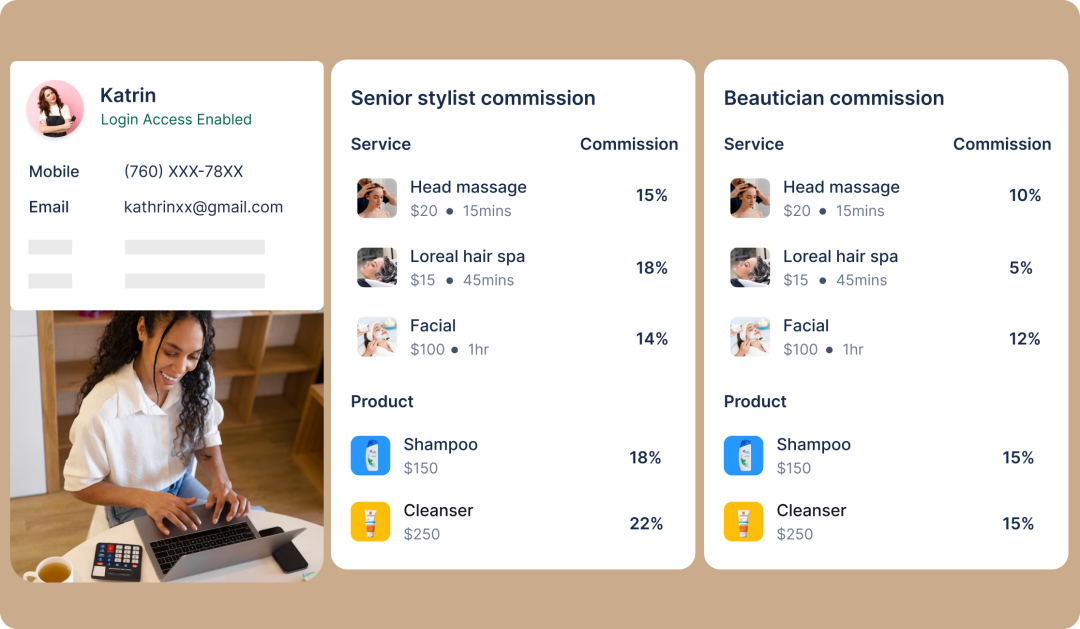 Monthly performance reviews:
Staff reviews are important to your business, and must be conducted regularly. A salon manager should sit one is to one with every employee and review their performance. The strengths, as well as weaknesses of a stylist, must be pointed to them. Here, clients' reviews play a key role. Spa software can give you a detailed overview on what your clients are saying about your team. If more than one client has a problem with a particular stylist, communicate the same to them and tell them where they can improve.
Open-door policy:
Always keep all lines of communication open. A member from your team should never be hesitant or uncomfortable to come to you for help. As a salon owner or manager, you must they know that you are always there for them in case they need any help. When talking to your team about disputes, it is always better to be neutral and positive in your approach. Never take sides. If the lines of communication are open, it will be easier for staff to voice their opinion without being offended. With this in mind, it is important to ensure your expectations are clear with your staff members from day one.
Written standards:
Besides verbally communicating your vision and goals to your team members, put your expectations to your salon staff in writing. This is an excellent reinforcement of your overall culture. Decide on a particular set of standards and stick to them. Once you put your standards in writing, have every stylist read, agree and sign it. Having clear and transparent standards will eliminate any kind of mishaps and misunderstandings. It will also help you run your salon smoothly without any kind of hiccups. A copy of the standards can also be filed in the salon and spa software so that in case a new employee comes in, they can go over it and perform to the best of their ability.
As a salon owner, if you are facing any kind of salon management challenges, the above tips will help you overcome them. Remember that every employee plays a crucial role to impact the overall bottom line of your business. Managing and motivating your salon staff will ultimately increase client satisfaction and retention which could further shape your business's overall growth and survival.
MioSalon, best salon software in India, is your answer to manage salon staff efficiently. It helps you manage staff attendance and their working hours and assigning their commission profile and report.