Effective Salon Management: Responsibilities, Duties, and Skills for Optimal Salon Operations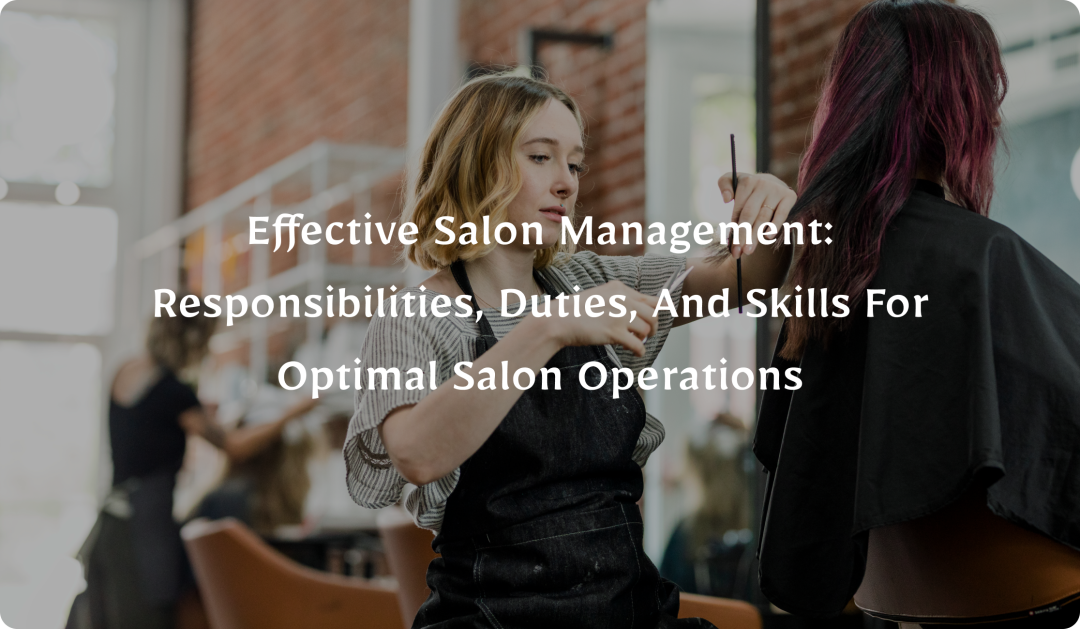 Salon Manager Responsibilities play a major role in a Salon's success. Not everyone who graduates from cosmetology school dreams of working behind the chair. There are some who prefer just overseeing the day-to-day operations in a salon. Just like how not all individuals who graduate from an airline school dream of becoming an air hostess. There are many who join the airline as ground staff or as part of the technical team too.
Also Read: How MioSalon can help run your Business Successfully?
The job of a salon manager is a highly desired one and thus it is in demand today. Besides making sure a salon is running smoothly, a salon manager has to ensure that a customer is happy and the business is generating profits.
Therefore, if you are new to the beauty business and are unsure about the salon manager's responsibilities and skills must possess, we have you covered.
Here are the 8 most Significant Rules and Responsibilities of a Salon Manager:
1. Source trending & high-quality hair care products
As a salon manager, your duty is not just to oversee salon operations but stay abreast of the industry trends too. Attend haircare trade shows to see which products are trending and ask yourself if it will be a good option to stock these in your salon. Remember, your salon is not just recognized for the services it offers, but the products it houses too. Thus, if you're associated with hi-street beauty brands, clients are more likely to view you as the best in the business. If your first a time, definitely know these salon manager responsibilities.
Also Read: 10 Proven Tips For The First-time Salon Manager Duties
2. Recruiting exceptional professionals
Your stylists and hairdressers are the main contributors to your bread and butter. If you don't have exceptional beauty professionals gracing your salon floor, your business will cease to exist. Thus, part of the job of salon manager's responsibilities is hiring cosmetologists, nail technicians, stylists and hairdressers who have the skill to deliver what a client expects from them.
Check this: Complete Guide: To Hire The Right Spa And Salon Staff
They are the face of the business and the ones that will maintain a standard too. Even before hiring them, make sure they meet the educational and licensing requirements penned down by your industry. You can also test their skills before hiring them. Once an employee is hired, it is the duty of a salon manager to train them on their responsibilities and explain what the establishment expects of them.
3. Stay on top of accounting & budgeting
It is the duty of a salon manager to ensure the salon is running profitably according to budgetary guidelines. They must see that the salaries of staff are paid on time and bills for electricity, water, and other miscellaneous services are cleared. Failure to do so guarantees business losses. They also have to ensure that the salon is always stocked with products a client would like to buy. Salon management software is ideal to manage inventory, accounting, and budgeting.
4. Promote business by developing innovative marketing programs
In the beauty business, promotions and offers are meant to draw customers. Just rolling out any offer won't do the trick. For a promotion to work effectively, it has to be planned and executed properly. Most salon promotions are the brainchild of salon managers. It is a key role of the salon manager's responsibility to roll out viable promotions after taking the opinion of the employees and looking into the economic realities of their salon.
The purpose of a promotion is not just to bring in more clients but to ensure the revenue of the salon is also maintained. Therefore, instead of giving discounts, add value to salon services. If your salon has a marketing budget, you can also roll out advertisements online or offline. However, every decision with regard to promotions has to be taken by the salon manager and owner.
Additional Resource: Salon Offer Messages & Templates to Maximize Revenue
5. Ensuring the facility runs as per statutory & regulatory guidelines
A little negligence in the beauty business can hurt your salon in the long run. Thus, it is the role of a salon manager to ensure that a salon runs as per a set of guidelines set by the establishment. The same must be communicated to every employee in the salon as well so that there is absolutely no scope for complaints.
Know the importance of everyday upkeep of your salon & spa to Make sure a client is given a clean and hygienic environment before any treatment is about to begin. Salon managers must also stress the importance of sterilizing instruments before use. Thus, it is the job of a salon manager to deliver these and more.
Also Read: Know The Importance of Everyday Salon Cleaning
6. Handle negative reviews
If you are new to business ownership, it is important to understand that customers are bound to say good as well as bad things, and you have no choice but to simply listen. You just have to respond straight away to identify the root cause of the issue. The smartest way is to take the conversation offline to make sure that your overall online reputation is good.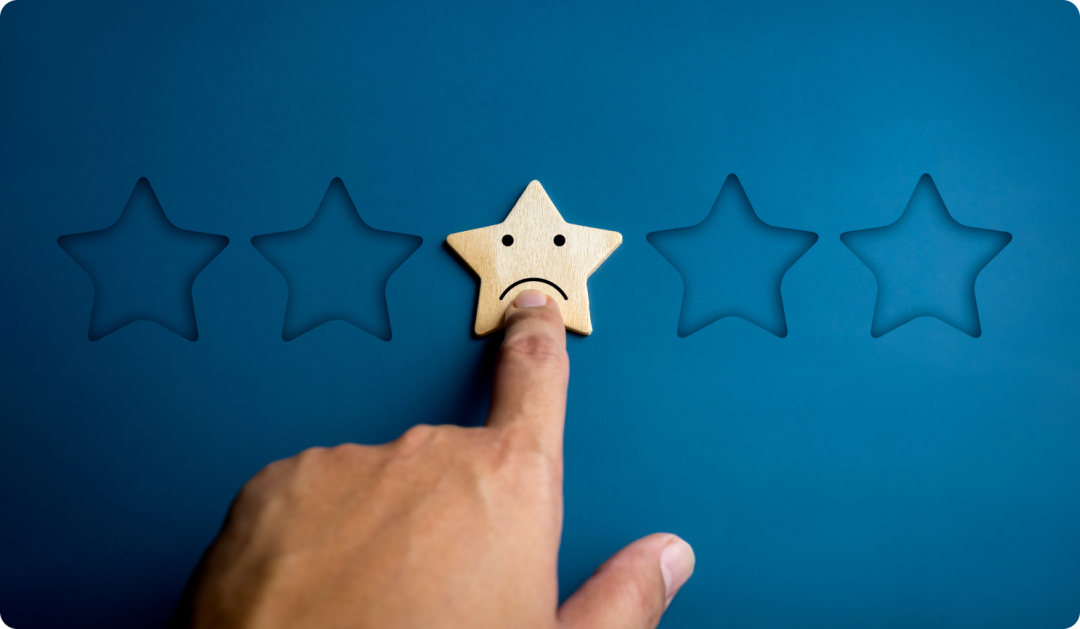 You might like: Fool-proof Ways to Handle Negative Feedback in your Spa
7. Networking at Industry events
When you step into the role of a manager of a salon, you need to make that beauty establishment your baby. If you're attending beauty shows, tradeshows, or industry events, spread the word about your salon. Keep your eyes and ears open to new beauty trends. You can go back and train your employees on the same.
8. Managing a salon software
Today, most salons are equipped with salon software. Bringing automation into the business will not just result in running it smoothly but also ensure better client satisfaction. It is the duty of a salon manager to check the software from time to time to see if everything is going smoothly. It makes running the business easy.
Thus, these are the salon manager's responsibilities and duties a salon manager has to handle from the time he/she steps into a beauty establishment. However, besides taking over the duties and responsibilities, there are a few skills too that every salon manager must possess.
Here are the 3 most Important Salon Manager Skills:
1. Communication Skills
To manage a salon successfully, you will need excellent communication skills. Since the job requires you to interact with co-workers, clients, suppliers, vendors, and stakeholders, you need to sound professional at all times.
Also, check this: 5 Ways To Strengthen Your Relationship With Your Salon Suppliers
2. Mathematical skills
If you are hired as a salon manager, mathematical and analytic skills will also come in handy. Since you have to set retail goals for employees and review sales from month to month, basic math skills always help. You will also be responsible for weekly inventory in a salon. You definitely have to automate your inventory management process to manage your tasks effectively.
Check this: Maximize Profits with Salon Inventory Management Software
3. Training skills
For the salon owner hiring you, training skills also matter. That is because you will be training new employees on the company's guidelines. For you to master this, you will have to stay on top of industry trends, techniques, and products. Attend various classes and tradeshows to brush up on your training skills.
Therefore, if you happen to be hired as a salon manager, it is important to take your role and responsibility seriously. In order to be an effective salon manager, you will have to respect other salon employees and be true to your roles and responsibilities.
Good salon software is a salon manager's best friend. It really helps in following salon manager responsibilities in the best possible way. Use MioSalon software to automate and manage all your operational and marketing tasks.