Client Retention Strategies When a Stylist Leaves Your Salon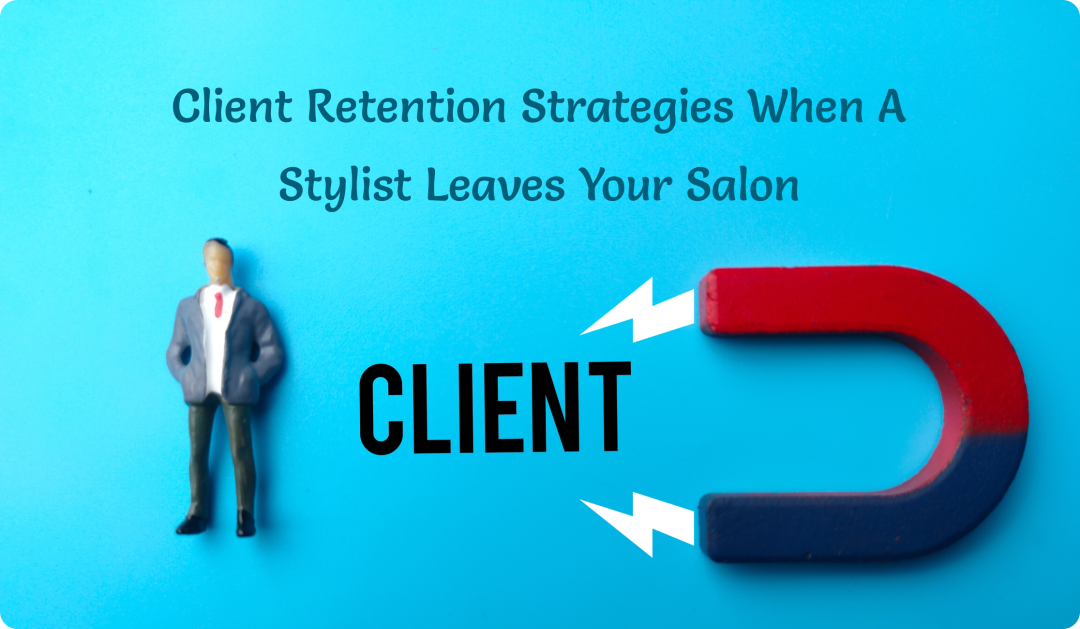 Client Retention is one of the greatest challenges ever. In the hair and beauty business, stylists joining and leaving is a part and parcel of the industry. While you can't force them to stay, you can always prevent them from handing over their notice. Unfortunately, when a salon loses a stylist, they also end up losing a client. This mainly happens because you have not been successful in creating a strong brand image for your salon. The bitter truth is that the clients visit your salon only for the stylist and not for your brand.
Also Read: Successful Salon Loyalty Program Ideas to Retain Customers
Regardless of why the top stylist of your salon leaves, you can implement strategies to recoup guests and persuade them to stay. This will help in keeping your revenue consistent even during times of staff transitioning.
If everything in your salon seems to be going well and your stylist has suddenly decided to hand in their notice.
Here Are Some Steps You Must Take Immediately:
Build a brand, not just a great team:
First things first, you need to ask yourself why your clients prefer your salon over your competitors. If your answer is 'because they love the team', you need to work on building your brand. It's great that your clients love the services your stylists or therapists provide, but they also need to fall in love with your brand.
Also Read: The Art of Adding Value to your Salon Services
In order to build a brand, you need to build a relationship with every client. The little things you do will make them feel special. It's important that you record their feedback on your salon management software after every appointment. This way, you will understand the loopholes in your business and take steps to amend them. If you take steps to get up-close and personal with the client from the very beginning, they will continue to stay despite their stylist leaving. They know you will still be able to provide an incredible experience.
Contact the stylist's clients right away:
Once you've got the news about a stylist leaving, check your beauty salon software to see the number of clients they were servicing. You need to speak to them right away. It's always better that they get the news directly from you than hearing it from a third person. Sending out an email is a great way to let them know. What's important at this stage is that you must keep your email as professional as possible. You don't have to give them too many details as to why the stylist quit. Just keep it short and sweet. Use this opportunity to recommend another stylist to them. In the same email, you could also include a link to the online booking software.
You might like: Tips To Find Out Your Hairdresser Leaving Salon
Lock down your salon client details:
Your salon client database is your salon's property. If you are using a register to note down client details, remember, it is vulnerable to being stolen. The best way to prevent this is by using salon software. It grants different permission levels to different types of staff. As you get to know a stylist is leaving, you can immediately revoke their access to the software. This way you can ensure that your existing clients don't move with them. Your client database is like gold. Thus, keep it safe at all times.
You might like: Important Steps To Build your Salon Client Database Quickly Like a Pro
Keep hiring:
An average salon loses at least two stylists per year for various reasons. Keeping this in mind, it is important to take a proactive approach. To make sure your salon is not left without stylists, keep hiring. Don't just have one top stylist. All year round, hire stylists who can take care of the clients who need a new stylist. Secondly, you must always communicate with your clients that all the stylists in your salon are well-equipped in their field of expertise. By doing this, you are showing your clients that your salon is backed by multiple professionals. Also, it gives the client the confidence to choose any other stylist when their favorite stylist leaves.
You might like: Complete Guide: To Hire The Right Spa And Salon Staff
Offer a tempting promotion:
When a stylist leaves, clients often feel tempted to go to the salon where they are joining. However, you'll need to work hard to make them stay. The best way to entice them to stay is by offering them a discount coupon or free treatment. There's no harm in being persistent either. Send out automated texts and emails using your salon management software. When they see such offers from you, they'll be tempted to try out a new stylist before making a switch. If they're happy, they'll stay for sure.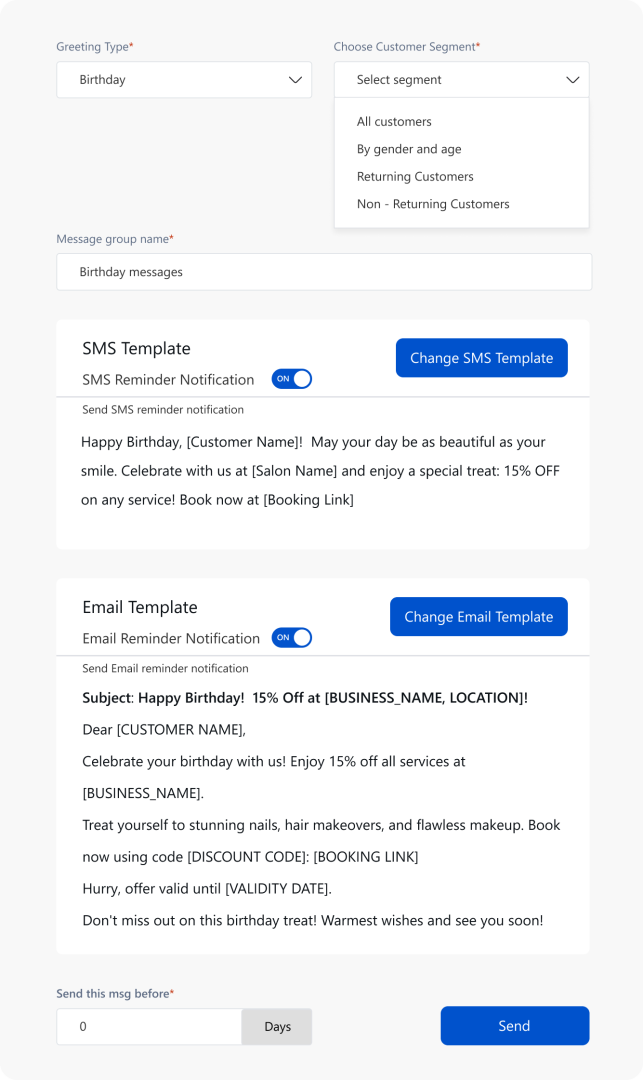 Most Read: 5 Promotional Emails You Need To Send Your Spa Clients
Revoke social media and salon software access:
If a member of your team has left under unhappy circumstances, the first thing you should do is revoke their access to social media accounts and your beauty salon software. They may misuse information, post derogatory comments about your salon or change the password altogether. You really don't want this to happen. Thus, act fast.
Keep your team happy:
Most staff members leave if they're getting a better package elsewhere or they are not happy in your workplace. Thus, at all times it is very important for a salon owner to keep the team members happy. It is important to make every stylist feel valued. Hosting team events are a great way to bring everyone together.
Don't let gossip spill out of control:
During staff transitioning, gossip spreads like wildfire. To avoid idle gossip in your salon, make sure every stylist understands what their response should be when a client asks where the stylist is. You don't always need to tell them the real reason. Keeping loose comments in control is important as it can hurt the image of your salon.
Stay in touch with lost clients:
Despite your efforts of retaining your clients, some clients will still end up following the stylist to a new salon. Instead of forgetting about them altogether, take steps to still communicate with them as there is every chance they will still return to your salon. If they don't like the new salon, they at least know that you still want them back. Therefore, continue sending them monthly emails and text messages through your automated salon software.
A foolproof system to stay in touch with active as well as lapsed clients is MioSalon, salon management software. In case you would like to know more, Sign up for the FREE Trial!