Why One-on-One Meetings are the secret to Motivate Salon Teams?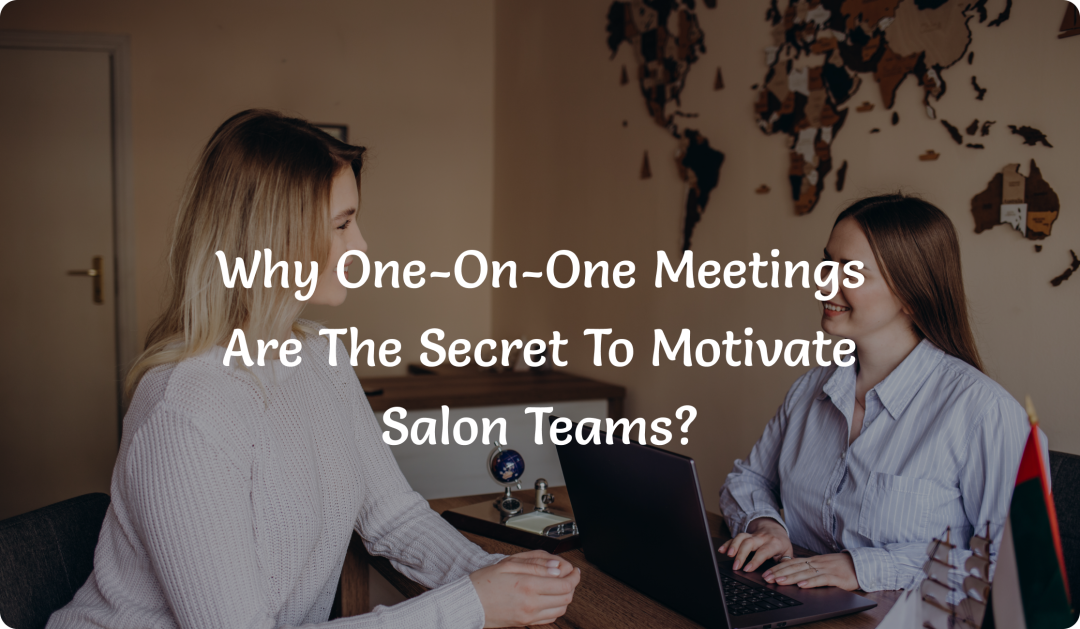 Have you ever printed a hair stylist's performance report from your salon management software and sat with them and discussed it?
Most salon owners would say no. That's mainly because, in this fast-paced world, most of us have no time to allow such things. Well, incorporating one-on-one meetings into your busy schedule is the secret to the success of your salon.
You might like: How MioSalon can help run your Business Successfully?
Successful teams are those that make time for regular meetings. Besides having a meeting with all your team members, make it a practice to conduct one-on-one meetings.
Maybe there's something one of your team members wants to discuss but is holding back or something is bothering them about the job. Whatever the reason, you are the one who has hired them, and thus you are responsible for their behavior as long as they stay in your salon.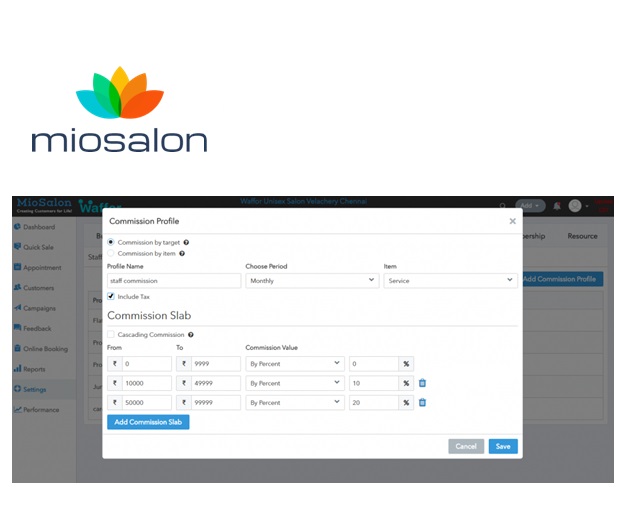 The typical excuses most salon owners/managers give to avoid salon meetings include:
➣ Meetings are time-consuming
➣ My team is extremely professional, I don't need to interfere
➣ I don't know what to talk about
➣ My salon team doesn't need any kind of motivation
No matter how time-consuming or awkward staff meetings are, the fact is that as a salon owner, you need to conduct them regularly. In case you're not sure how to conduct one, practice with a friend or family member.
Importance of Staff Meetings in Salons & Spas:
1. Staff motivation:
If you want to keep your salon team motivated, it is essential to hold regular meetings. Staff meetings don't have to be serious and rigid. They can be fun too. To make salon meetings innovative and creative, you could probably take all your team members for lunch or evening coffee. By doing something like this, they're more likely to open out. We also recommend you go through these best practices to efficiently manage your Salon Staff. If baking is your thing, how about making a muffin each for all your staff members? This is a great way of making every member of your team feel involved and valued. Of course, monetary incentives are another great motivation to compel team members to stay. With spa software, managing the incentives of each employee is extremely simple.
Most Read: The Best Way To Manage Salon Staff Efficiently
2. To discuss procedures:
Holding regular meetings may be time-consuming. However, it is the best investment you can make to create a winning team. In case things are getting out of control, this is the best time to chalk out solutions with managers and top stylists. This is also a great platform to bring everyone together and set standards. If you've made certain amendments in your salon procedures or prices, make it crystal clear to every team member ensuring no one comes back and says they didn't know.
3. Updates & Brainstorming:
It is important to ensure your team knows what's happening in your salon. Most of the great marketing ideas usually come from the staff because they are the ones interacting with the clients most of the time. This way, they know what their wants are. Thus, it is important to involve your team in your business and get them to talk about new marketing ideas or treatments. This is also one of the key aspects to bring your Salon staff out of their mundane routine which would eventually result in Stress & Burnout.
Important tip: Self-Care for Hairdressers is a necessary practice and know how to fight Burnout
These are the three main reasons you must make it a practice to conduct one-on-one meetings with your team members. You must instill confidence in them that you are always there for them. By doing this, they know who to confide in case something goes wrong in the salon. Breaking the communication barrier is key to building a successful salon team.
Salon owners often ask how often they should conduct meetings. Well, the best practice is to conduct individual meetings once a quarter and team meetings once a month.
How to Conduct Individual Meetings with Salon Staff and Stylists:
When you conduct individual meetings, it is important to communicate the required targets to them, plan their individual journey and talk about their interests. Since it is a one-on-one meeting, get them to understand your goals and what you expect from them. The ideal duration for a one-on-one meeting is 30 minutes. This gives them enough time to build a relationship with you and makes everything smoother.
You could also take printouts of every stylist's performance report from your salon management software to exactly point out their growth and areas where they need to improve. This will give them a major boost.
Organizing Salon Team Meetings:
Once you've set the tone with an individual meeting, go ahead and have a meeting with your entire team. The duration for this should be at least 60 minutes or more. After you've addressed your team, give them a chance to express their views too.
Wondering what to talk about in a meeting with your salon team? We have you covered:
1. Let them know the agenda
Start by talking about the previous month's results and how it has improved in the current month. If any employee has won any incentives, you could also announce their names. If it's always the same person that wins, select another winner who has exhibited the second-best performance. This will create an impression that you are fair to all. For example, if your cleaning staff has done a terrific job at maintaining the cleanliness of your salon, praise them. It's not necessary that always your stylists only need to be praised.
Additional Tip: How to Evaluate Your Salon Staff & Individual Stylist's Performance
2. Talk about finances and results
Draw out reports from your salon appointment software to see whether you're achieving your targets or not. Your team would love to know how the salon they are working at is doing. In case things are not going as per plan, change certain things and allot different duties.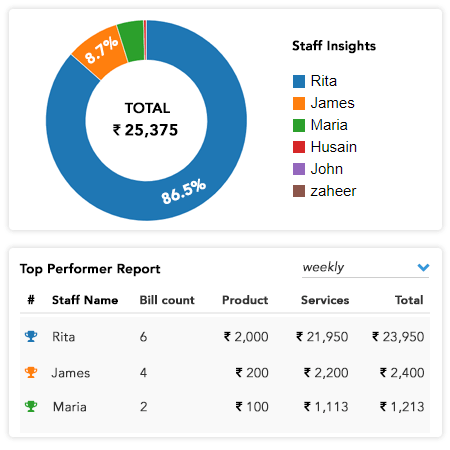 3. Get outsiders to conduct workshops
There are a lot of people these days that conduct educational workshops to motivate teams. If there's someone you know who holds a special talent, ask if they would like to give a talk to your team.
4. Go over your salon's marketing activities
To keep your employees focused, give them information about the next month ahead of time. For example, if you're holding Valentine's Day promotion, don't let them know in February. Tell them in the first week of January so that they're geared to cater to more clients. Also, go through the targets/incentives you have set for these activities in the same meeting.
Also Read: 10 Powerful Salon Marketing Ideas To Get You More Customers
5. Give your team a chance to speak
It is always important to finish meetings on a positive note. Holding regular meetings is important for the smooth running of your business. But, they need to be consistent.
Whether you want to record the minutes of your meeting or draw out reports to analyze employee performance, MioSalon, salon management software has your back.