Influencer Marketing Is The Future Of Salon Promotion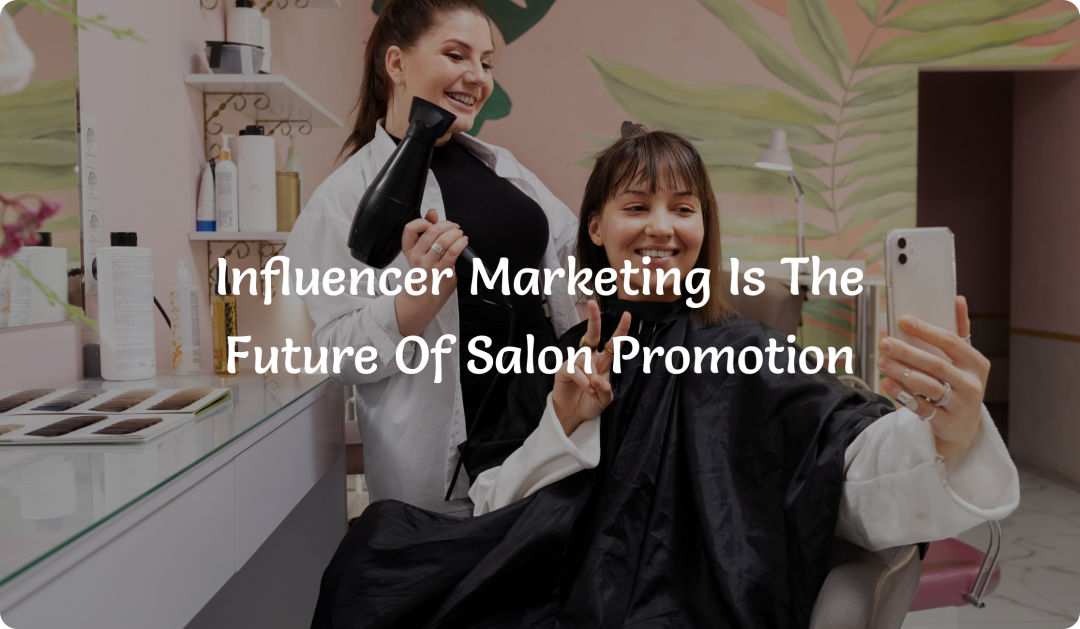 Salon promotion is an important for today's Salon marketing. Today, influencer marketing continues to grow as many brands are incorporating this approach in their overall marketing strategy. 94% of salons and spas that have used influencer marketing say it is effective and delivers 11 times higher return on investment than any other form of online marketing.
Before we get to why your salon or spa should use influencer marketing, let's understand what the concept is.
Influencer marketing is a type of marketing that focuses on key leaders to drive a brand's message to a larger market. Many people confuse influencers with celebrities who endorse a product or brand.
However, the reality is slightly different. An influencer is someone who has a large online presence and uses this to their advantage to sway people's buying decisions.
Today, big cosmetic and beauty brands are heavily using influencer marketing to reach out to new customers. Well, it's not just for the big guys, salons that are starting out too can also leverage the medium to attract clients and increase their online presence.
Instead of opting for ambassador marketing, small businesses can experiment with micro-influencers. This means you can tie up with local Instagrammers or bloggers with a large social media following to promote your brand in an engaging way. When you collaborate with social media influencers, they generally agree to help you in exchange for a fixed fee or free services.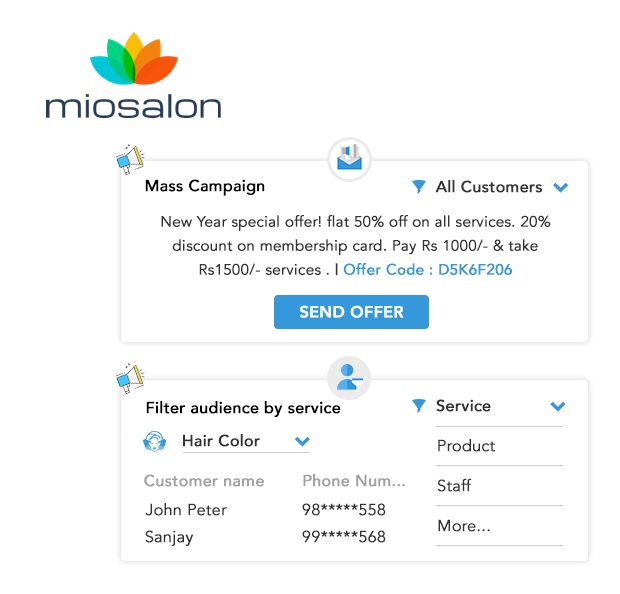 Influencer Marketing for Salon Promotion
Today, social media has taken over a major part of our lives. Instead of reading a newspaper or watching TV, people are spending more time on social media sites like Instagram and Facebook.
People are tired of businesses trying to constantly sell their products and services. Instead of doing it yourself, how about getting someone else to do it for you? 80% of people from the millennial group trust their Instagram friends more than an advertisement or any other promotion.
When your target group sees a post from someone they trust or follow, they're more likely to take their opinion seriously than when it comes directly from a salon or spa.
If done right, influencer marketing results in more appointments booked on your salon online booking system.
Tips To Create An Influencer Marketing Campaign
Influencer marketing is not as easy as it may seem. Not everyone with a great social media following is your brand ambassador. Before launching your very own influencer marketing campaign for your salon, you need to understand a few things:
1) Fix Your Objectives And Budget
Before rushing into any kind of partnership or collaboration, you need to sit down and plan. By planning we mean you need to write down your objective, goals, and budget. While the goal may seem obvious that you want more followers on your social media handle, get more clients through the door, and make more money, when it's written down it's always better. For example, it may be a new hair treatment you want to promote and get at least 10 new clients for this service. It is very important to be specific while creating goals and make sure they are measurable too. In terms of budget, it solely depends on the influencer you are collaborating with. Micro-influencers usually agree to create content for you in exchange for a certain number of services. This sounds like a great and inexpensive salon marketing idea.
2) Research Potential Influencers
Based on how strong your brand is already in your city, you will have to start scouting for potential influencers that are a good fit for you. You can maintain a spreadsheet on your hair salon software and find at least 10-20 influencers in your city or geographic area that suit your marketing objective. Once you've shortlisted a few names, look for people who have a strong, genuine following. Today, there is a surge in fake influencers flooding the market. Thus, you need to beware! Check the kind of brands they've worked with in the past and what kind of content they've created. We would suggest working with someone who posts high-quality photos and content. This will give your brand a polished look.
3) Contact Them
Once you've completed your research, chose the influencers you'd like to reach out to. Remember, not everyone will agree to partner with you, that is why have some leverage and have some more options at hand. You can contact them on their email which is mentioned on their Instagram bio or through direct message. If you have a great-looking Instagram feed with a strong following, this will grab the attention of the influencers and they will be eager to collaborate with you. This will also help you establish a connection even before you reach out to them. In the first message you send them, keep it simple. Just introduce them to your brand and ask if they would like to promote your brand. If they express their interest, ask if you could get on a quick call.
4) Planning The Campaign
By chance, you happen to meet them, decide how the relationship is going to work. Get an idea if they've worked with brands similar to yours in the past; discuss payments and most importantly the duration of the campaign. You could also communicate your goals with them which will help them brainstorm ideas for promotion. Once everything is clear, follow up with an agreement so that everything is stated in black and white in case there are disputes later on.
5) Look At The Results
After the influencer marketing campaign is over, it is essential to calculate the results you've gotten. Check if your followers have increased after the campaign, if your salon online booking system is overflowing with appointments and if your retail products are selling out more frequently than usual. If everything is looking positive, chances are that your salon influencer marketing activity has hit out of the park.
If things didn't work in your favor, don't lose heart. No campaign is perfect from the very beginning. Figure out the lessons learned and make sure you do things differently in the future. If you have a newly opened Spa Business, then you should definitely check out these proven steps to market your newly opened Spa.
One thing is for sure influencer marketing is the next big wave to build your business online. If you're a salon or spa owner trying to figure out ways to increase your social media following, influencer marketing is the way to go. Come up with a concrete plan and research the right people who are interested in your brand.
Get MioSalon, salon software, to measure your results and learn from the experience for your next marketing campaign.