10 Powerful Salon Marketing Ideas To Get You More Customers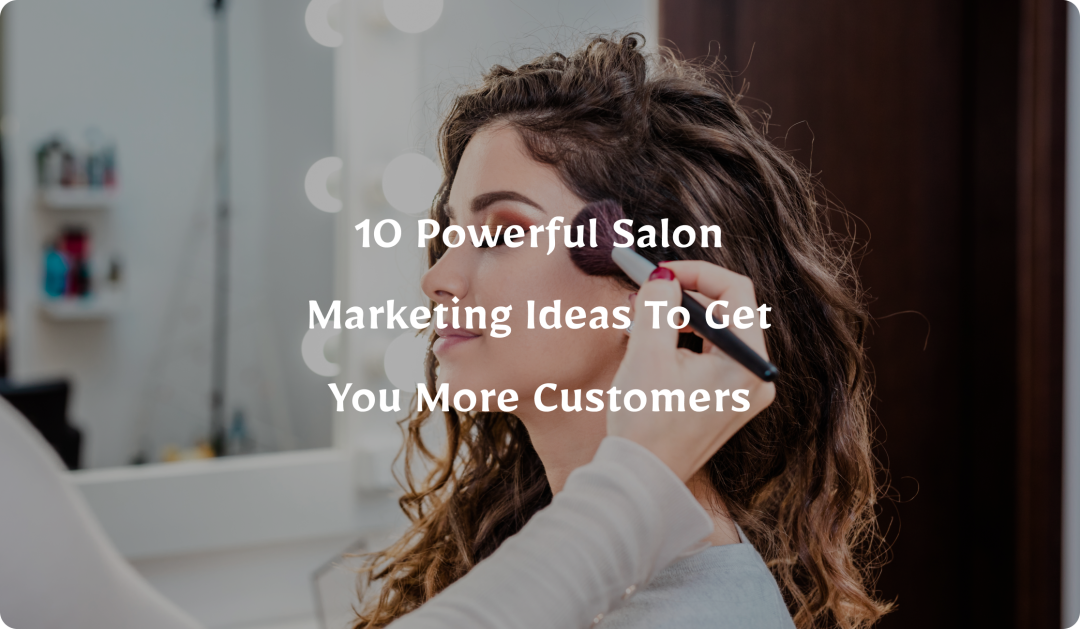 Salon Marketing Ideas & Strategies
We are all occupants of a fierce and competitive marketplace. In order to stay on top of the curve, we ought to put our best foot forward. However, do you feel like you've tried it all and nothing is working? When your marketing ideas and efforts don't work, you're bound to get frustrated.
Instead of giving up, repeat the process and try again. Always remember, marketing is endless, boundless and limitless. There are always different ways of explaining something. All you need is an open mindset and some inspiration. Only because you don't have prior marketing knowledge, don't have to give up. The only way your salon and spa can succeed is by trying continuously and just getting better over time. Fetching out Here, we'll cover the most important aspect of a salon business – How to market your salon?
10 (Proven) Salon Marketing Ideas & Tips To Get More Customers
If at any point you feel like you've exhausted all your resources, here are 10 powerful salon marketing & promotional ideas to give an head start to your efforts:
2. Social Media Presence
3. Launch a Salon Chatbot
4. Launch a Photo Booth in your Salon
5. Loyalty Programs & Punch Cards
6. Send Offer Messages (We've a surprise for you)
7. Send Monthly Newsletters
8. Send Feedback Follow up SMS & Emails
9. Post Fun Pictures & Videos of your Salon
10. Host a Client Get Together in Salon
1) Influencer Marketing
Influencer marketing has proven to be one of the most effective forms of connecting with a community. It is a trending method to promote a brand. Big players across a gamut of segments are roping in food bloggers, travel enthusiasts, fashion bloggers and digital marketers who have a loyal social media following to promote their offerings. It is a tried-and-tested method and really works for your salon wants to gain popularity. Before roping in an influencer to promote your salon, do a little research on them. Make sure their values and overall ethos matches your salon personality. If you've found the right person that perfectly fits into your business, it's worth investing some money or probably giving out free products or services to them.
2) Leverage your Social Media presence
Although there are hundreds of major social media platforms available currently, Facebook & Instagram are real wonders and best companions for Salon marketing. Let's take a moment and wonder its impact over the generation of millennial's. Instagram is filled with high quality images and videos that gets liked, shared and appreciated by users across the platform.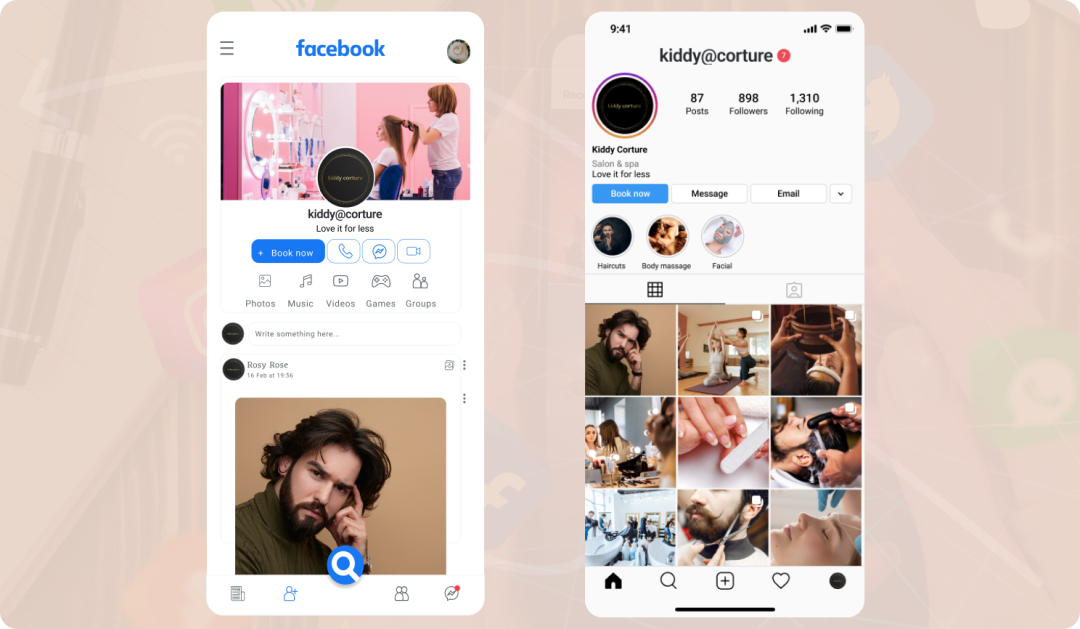 Marketing your Salon can be real fun & thought-provoking at the same time. Because you have no idea what works and what doesn't. Everyday is a new beginning for experiments & opportunities to uncover.
If you're new to Salon business, looking out for salon marketing ideas & tips, to market across social media networks like Facebook & Instagram, you should definitely follow these steps:
➢ Follow people who show interest in other salons. They form your potential followers list.
➢ Publish Before & After images
➢ Encourage your clients to tag your account when they post images – Use your brand name as an hashtag
➢ Give Reply comments for your posts
➢ Give a shout-out to your customers and legit followers
➢ Create high engagement value using Q&A sessions
➢ Comment on others' post to network & establish your brand
➢ Conduct Giveaway Contests on a weekly or monthly basis
➢ Use IGTV (Instagram TV) for long form tutorials and Salon documentaries
➢ Update stories like Haircut of the day, Customer of the day, and Testimonials.
3) Launch a Salon Chatbot
Chatbots are extremely underrated but a super useful tool for salons & spas. You must consider incorporating one on your salon website. If a potential customer has a query, they can ask the ChatBot and get an instant response. It's also a great way to encourage online appointment booking. If someone is interested in booking an appointment, they can instantly be redirected to the online booking link on the salon management software. Another way ChatBots help is by turning your social media fans into clients. For example, if someone comments on your post, you can start a friendly conversation with them and tell them about your services. You never know when this can turn into them actually booking an appointment. Every touch point is important and we recommend you to use the technology to its fullest potential to market your salon.
4) Launch a photo booth in your Salon
The best way to stand out on social media is by investing in a beautiful salon interior. Creating a lovely ambience is not only about pampering your clients but also helps to gain online attention as well. You don't need to go in for a complete overhaul; just a few changes here and there can help. All you need is a cosy nook, quirky wallpaper and some great lighting. Every time a client gets their hair or nails done, get them to pose against your backdrop. If the composition of the pictures is great, more people will want to drop by your salon.
5) Loyalty Programs & Punch Cards
An easy and effective way to maintain a strong base of repeat customers is by implementing a customer loyalty program. It is a way of appreciating your customers for their repeated business. Salon loyalty program or reward programs usually includes giving customers coupons, merchandise, discounts or even new products as an incentive or token of appreciation.
Here are Top 4 Salon Loyalty Program examples:
➢ Points system – Add points based on their purchase
➢ Punch card loyalty program – Eg: 50% off after 5 services
➢ VIP loyalty program – For your most frequent and loyal customers
➢ Social network – For Clients who spread positive words
You can also read the detailed guide on Successful Salon Loyalty Program Ideas to Retain Existing Customers.
6) Send Offer Messages
Most salons owners wonder if SMS marketing actually works. Text messaging is the largest mobile marketing channel by revenue and almost 98% of text messages are read within minutes of receiving them. Analyse the appointment history of your clients on the salon management software and understand what services do they avail from you the most. For instance, if you have a client who gets their hair coloured every three weeks, send them a promotional text message reminding them it's time for their root touch up. If you are feeling generous, you can also offer them a tiny discount.
Your message can be something like – "Hey <client's name>! We at <salon name> thought you would enjoy 10% off on your next hair colouring service." Always remember, "personalisation is key". Sending targeted promotional messages to your clients increases trust and customer loyalty.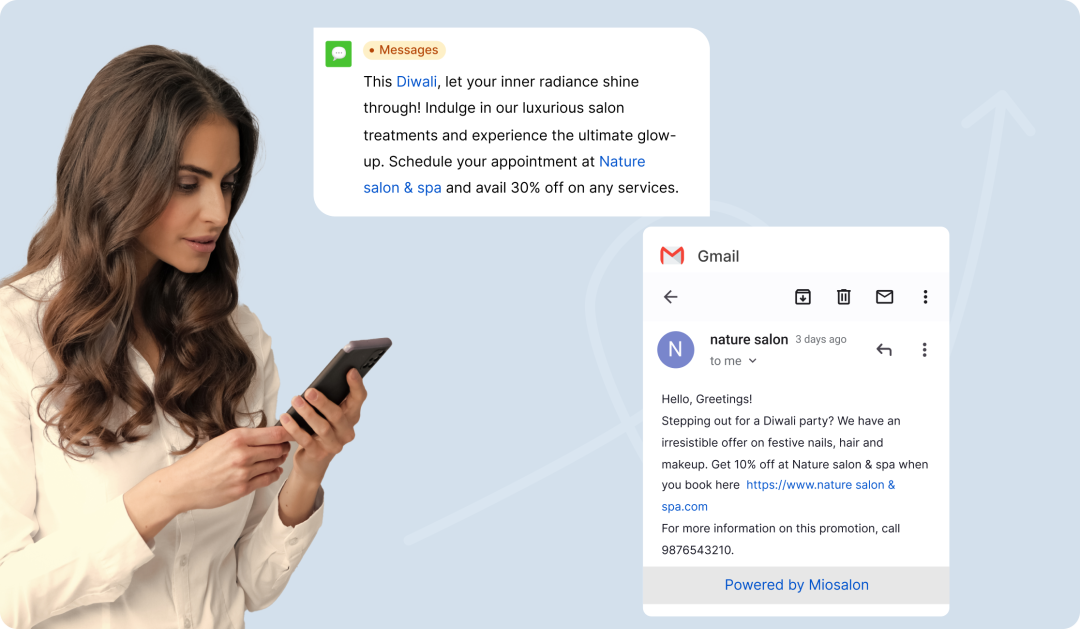 Clients are more likely to visit your salon when they know you care about the services they avail and their overall well being.
7) Send Monthly Newsletters
Most salon owners find email marketing boring and old-school. Remember the adage – 'Old is Gold'? When done right, email marketing has a huge impact on your branding and sales. If you've discontinued sending out monthly newsletters, it's high time you start again. Dig out your client email database from your spa management software and start creating content for your newsletter.
A newsletter works when it's easy to read, and is non-sales-oriented, and educational. When you start sharing beauty tips and hacks with your clients, they view your salon as an important source of information. Besides sharing tips, you can also put the spotlight on your retail products. Write a little about the benefits of each product. You could also invite your clients to your salon to sample these. This way you can at least ensure to get them through the door. Just remember not to use much industry jargon and a sales pitch. Here are some best email marketing ideas for your salon.
8) Send Feedback Follow up Emails
The salon and beauty business thrives on fellow client reviews. It is a great way to instill a sense of trust in people looking for you online. However, most clients are often lazy to write reviews. They usually promise you while leaving your salon that they will leave a review, but often don't. The best way to get more of them is by sending out an email or text message (you can automate this with your spa software) after the appointment is over. You could also put a feedback link on the e-invoice.
To encourage more client reviews, you can entice them with a discount coupon on their next visit. In the quest to avail the offer, they'll want to leave a review about your salon. Google loves reviews and puts you on top of the charts if your reviews are positive.
A Salon Software should also help you out in reducing negative reviews that could potentially harm your business and its online presence.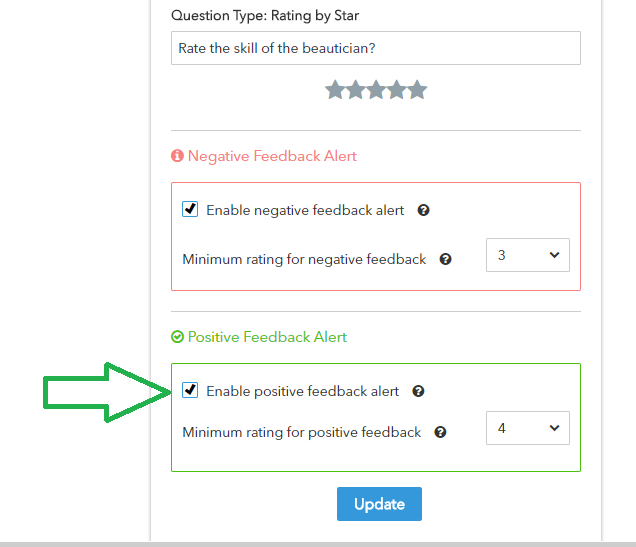 9) Post Fun Pictures & Videos of your Salon
As much as people are interested in seeing your work, after a while it can get pretty monotonous. Honestly speaking, every salon out there is posting before and after pictures and whatnot. The best way to break through the noise is by posting pictures of those who are behind the chair. Clients who are contemplating choosing your salon want to know who they're trusting with their hair and nails. Get your stylists and technicians to do some fun boomerangs, interviews, hair styling techniques in under one minute, and so on. It can be awkward for your staff members, but your target group is really going to enjoy this.
10) Host a Client Get Together in the Salon
A little client evening or get-together for your most loyal clients not just reinforces their trust in your business but also makes them feel special.
There are numerous occasions you can host a party for –to celebrate the holiday season, a milestone, a client appreciation party, or simply welcome clients to your new salon with an open house. We have also compiled some best salon client get together & party ideas for you.
Here are some of the Benefits of hosting a Salon Party & Get Together:
➢ Win new salon clients
➢ Throw your salon in good light
➢ Create local networking opportunities
At times, marketing can be extremely frustrating and demotivating. You just feel like, despite your efforts, you fail to get it right. The only tip from us is – 'hang in there'. Once you learn these salon marketing and sale basics, nothing can stop you from growing your beauty business.
The first step to reaching out to customers and retaining them is by using salon management software. Automating your salon and spa operations helps your business embark on the growth curve.