5 Salon Marketing Ideas & Text Templates for Key Occasions!
The beauty salon business is one of the most happening things in recent times, and many are entering the market attracted by its vast margins and quick ROI.
But, the flip side is that more than 2/3 of newly opened salons are closed within two years due to weak revenue growth as per reports. Given the number of competitors that exist in the market, it poses a significant concern while retaining a satisfied customer. Every day new styles emerge, and customers are keen to try out these new styles and keep themselves top-notch in real-time.
In this article, we are going to discuss a few Salon Marketing Ideas that will generate multiple business opportunities from existing clients.
In the beauty business,  there are many special occasions where there is a considerable scope to market yourself and monetize by using the best salon loyalty management software.
A few of the best occasions and sample text messages are as follows:
1. Women's day – the day celebrated with honor and respect
Women are regarded as the best of us. As far as from our side, all of us at salon business, exclusive discounts, flat offers, and exclusive discounts on our premium services can be offered to portray our respect towards them.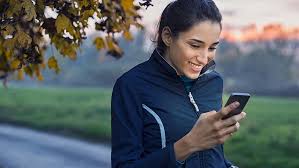 Promote yourself with a sample SMS as follows:
"Women's day special. Three more days to go. Reach out and grab our women's day special offer. 30% discounts on exclusive facial services".
"Happy women's day. Get 25% discounts on all our premium services. Hurry. Don't miss out on the opportunity".
2. Wedding Anniversary – the day where life is enjoyed
Anniversaries are always a special day in any couple's life. Here both man and wife put their utmost effort to make themselves to look great. Now here's our ticket to earning more new customers. Promote yourself with different slogans through social media platforms. Provide offers such as buy-one-get-one offer.
"Anniversary special. Get 25% discount on golden facial beauty combo. Don't miss out on the chancel".
"Happy anniversary. Bring out your loved ones to avail of our special buy one get one offer. Use ref code: uxugf23"
3. Valentine's Day – finally the wait is over
Valentine. The much-awaited special occasion for all those love birds out there. On this day regardless of gender, both the boy and the girl want to impress each other. To make practical use of this special occasion, make exclusive announcements a couple of days earlier through the various means of marketing strategies both conventionally as well as digitally. Provide exclusive offers.
On this particular occasion, special treats and cocktails can also be served to ensure that the arriving guests have a good time as well. Spread love and life. This can be promoted through SMS campaigns as well. Some of the samples are as follows:
"Happy Valentine. Bring out your valentine to enjoy our exclusive services at flat discounts".
"Valentine special offer. Avail our "buy one get 1" offer to enjoy our premium services with your loved ones."
4. Birthdays – memorable day requires an impressive touch
Birthdays are often considered the most important day in any individual's life. Regardless of the age and profession, they are into, on this particular day they are keen on making themselves look better. Well, here's our scope to attract all the birthday dolls out there. Promote yourself with a sample SMS as follows:
"Birthday special offer! Flat 50% off on all services.20% discount on the membership card."
"Happy birthday. Avail flat discounts on all services on any day of this month".
Show some special care to your premium and loyal customer. Make them feel special. Also gifting them with gift cards and coupons will make them feel delighted.
5. Mother's day – what a way to attract mothers
Mothers are always a child's best friend. This particular day gives kids a chance to portray their love towards their best friend. Provide them a special offer that says " bring us your mom for we will make a queen out of her" as a slogan. Also, you could gift them with coupons which they can make use of it during their next visit.
Promote yourself with these sample SMS as follows:
"Mother's day special. Avail 50% off on all services."
"Happy mother's day. We are happy to offer a 50% discount on our premium services".
Conclusion:
Acquiring new customers improves your salon business. Retaining them poses an even more significant challenge. A successful salon business relies on these two compelling factors. MioSalon salon software is one of the proven solutions built for marketing and loyalty management. Contact us for more info. Hope you had a good read. Good day.