7 Fool-proof ways to Attract New Clients For YOUR Salon!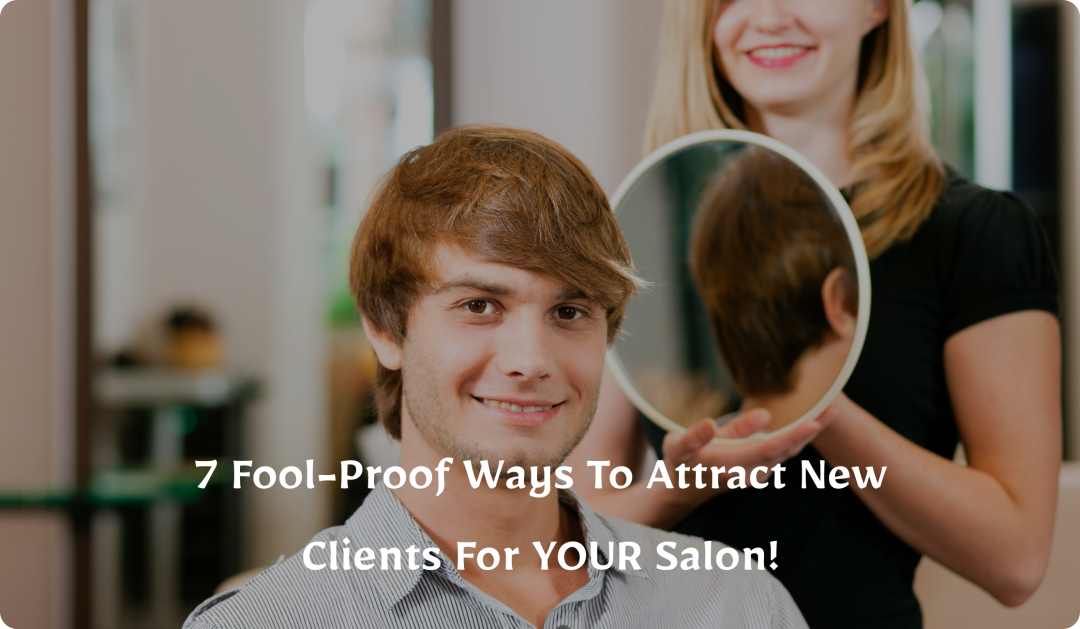 With the New Year around the corner, most salon and spa owners are revisiting their marketing plans to see what they can change to attract clients better.
If 2022 wasn't really your year and if you are looking forward to making 2023 the year where your salon or spa will flourish, we have the perfect seven-step action plan for you.
While this guide will help you attract clients, it will also ensure your staff and resources are used to the best of their ability.
I hope you're ready for it! Let's get started…
Here Are the 7 Best Ways to Get New Salon Clients
Every business needs a constant flow of Attracting New Clients to survive and grow. Did you know? The average hair and beauty business loses between 10-25% of its clients each year.
1) Target The Right Hair & Beauty Clients
A common goal most salon owners share is to 'get more hair clients'. However, in the quest of doing that, they end up making salon marketing mistakes. If you are a salon owner, don't waste your time attracting the wrong type of new client. Your ideal client is not anyone who walks through your door and is ready to pay for the services you offer.
You may have the best salon space and staff, but if you don't have a steady stream of clients walking in and scheduling appointments on your hair & beauty salon software, your business isn't going anywhere.
If you were doing this, it's time to change in 2023. The secret to attract more hair clients in 2023 is by targeting your ideal client. They are the ones who appreciate your beauty treatments and services, salon and spa facilities, your location, and the type of client experience you offer.
These are the clients you must focus on retaining too since they are the ones that are most likely to book regularly, are easy and pleasant to service, and will refer your outlet to their near and dear ones. No matter what happens your ability to continuously attract salon clients will ultimately determine your success in the beauty business.
2) Get Your Salon Noticed With Instagram
Once you figure out who your ideal client is, you need to get your salon noticed. Instagram marketing is an authentic and friendly way to build your brand and culture. Craft your basic Instagram profile and bio carefully as potential followers will skim through it even before hitting the 'follow' button.
An interesting profile that isn't too pushy works. If you have a salon or spa website, make sure to include the link in your bio. Your website is the face of your business. It can be a potent tool to get your salon noticed and drive new client traffic to your website.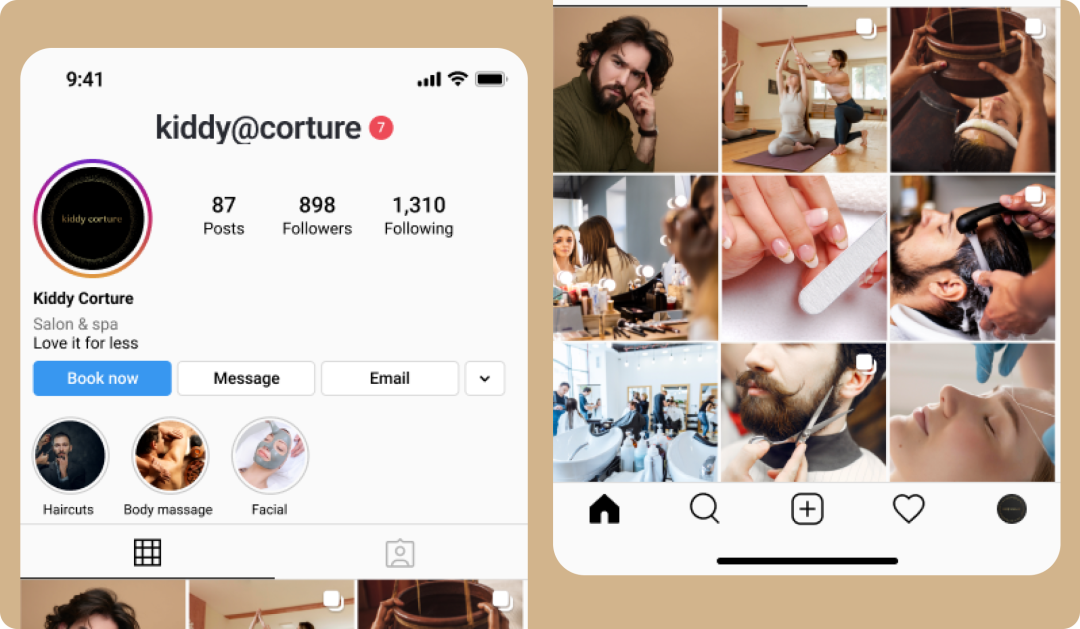 3) Get Found On Google:
Though social media has taken over the world, Google is still alive and kicking. Attracting New Clients to your salon in 2022 through Google will be the name of the game. To boost your chances of being found on Google, you need to ensure your listing on Google My Business (GMB), ranks high using organic SEO and offers online booking integrated with your salon appointment software. Learn more on how to attract new clients via Google and hacks to get found on Google.
4) Turn Lookers Into Bookers:
The main aim of every beauty salon advertising activity is to attract more clients. Is your salon website or scaring them off? Your website's main role is to turn lookers into bookers or convert visitors into appointments.
However, is it doing the job? The website essential in Attracting New Clients to your salon or spa in 2022 is to make it mobile-friendly, keep the design and content minimal and tempt clients to book by integrating an online booking widget. The aim of the game is to constantly persuade them. If your website gives a friendly and welcoming impression of your business, clients are likely to book with you.
5) Monitor Your Online Reviews:
Maybe 2020 wasn't a good year for you because you weren't monitoring your reviews well enough? Google and Facebook are two places you must ensure positive reviews are being posted about your business. While this builds trust and social proof, it boosts your ranking on Google because of Powerful Salon Online Reputation
To monitor what's being said about your business online, get salon software. It sends you alerts when a negative review is posted about your business online. When positive reviews outweigh negative ones, new clients are more likely to notice your business and ultimately visit your salon.
6) Ask Existing Clients For Referrals And Recommendations:
The important step of the seven-step action plan to attract new clients to your salon in 2023 is asking for referrals. A lot of salon owners disregard this method of marketing. However, despite being old-fashioned marketing, it is fool-proof in every way. It is a sure-shot way to increase footfall in your salon.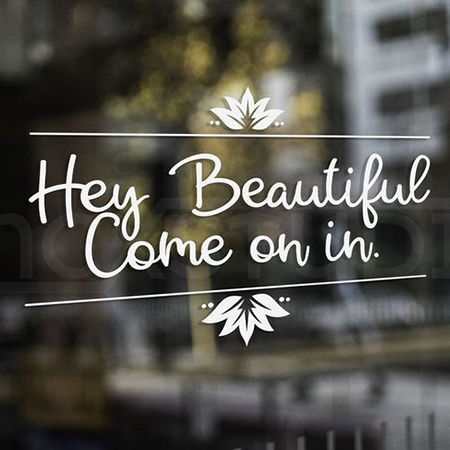 To make sure a loyal client sticks their neck out and recommends your salon to their friends and family, you must make them feel good and offer top-notch service. Also, trust is fundamental to getting new client recommendations. Make sure you read these Successful Salon Loyalty Program Ideas to retain existing customers and get the best out of them.
Once you've tackled these two situations, you need to go ahead and devise a kickass salon referral scheme. Of course, no one is going to do anything without a little incentive, right? It's important to be generous and tempt them with something that is pretty darn good to strive for.
When new clients start coming in for their first appointment, marketing does not stop here. You've worked hard to get this golden opportunity. Make them feel really special so that they're tempted to pre-book their next visit.
7) Thanking Your Customers
Though hairstylists have a habit of thanking their clients after an appointment, they seldom remember it. The time when a client is leaving a salon after their appointment is crucial for you.
How about giving them a 'thank you note' just when they are about to leave? Nothing can match customer experience more than a personalized note. They will not just be touched by this gesture but will also be compelled to return to your salon or spa. If you are a busy salon owner, you can also leverage on MioSalon's Email Marketing Automation feature.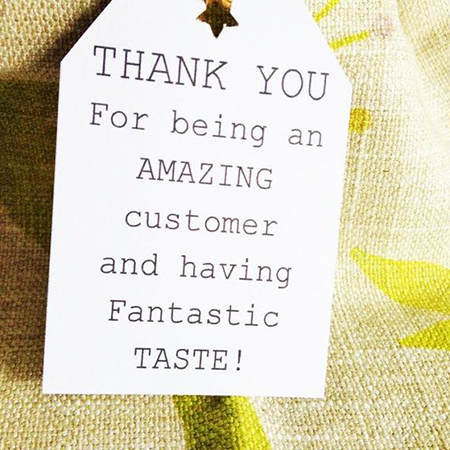 Attracting New Clients to your salon in 2022 will be the lifeblood of your business. Whether you're starting out or are an established name, get yourself MioSalon, beauty salon software. It marks the solid foundation to build your salon clientele fast. You can even monitor the total number of new clients you've been able to attract within a particular timeframe.
We have many more exciting salon marketing ideas for 2022 crafted especially for you. Stay tuned!
MioSalon Software – Sign up for a FREE trial