2023 Secret Strategy: Get Salon Clients FREE!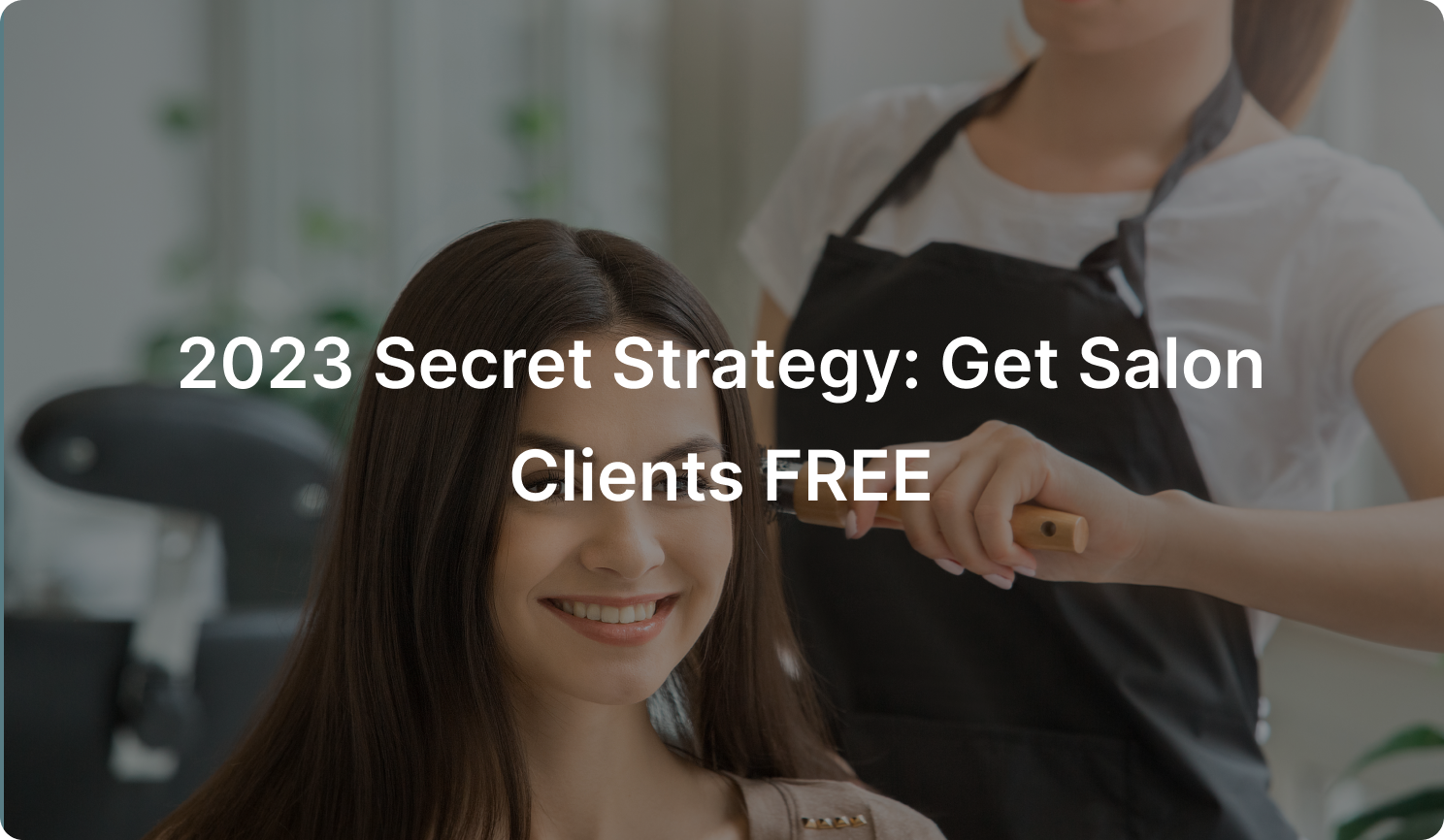 This article shows how Miosalon Salon software cracked Google to get up to 50% of Clients Free every month for free.
Before we get into the solution of – how to get the clients, we need to have a deep understanding of where the clients are, how Google is related to salon clients, and the problem we are discussing here.
Let's start with the history of Google and its business model, so we can clearly understand how Google can help the Salon & spa business.
Table of Contents:
Google's History and Business Model
Percentage of users searching for Salon service in Google
Salon and Spa Recommendation in Google
Tell Google that you offer the Best Customer Service
Google's History and Business Model
Twenty years before, when the Internet was picking up, Yahoo led the search engine. Even people call "Yahoo = is the internet," and Microsoft IE is the most powerful browser. Google was founded in Sep 1998. In just a couple of years, Google started to pick up momentum, and users shifted from Yahoo to Google.
We all know the purpose of Yahoo and Google Search Engine is to help users search for content on the Internet across billions of websites. We should carefully understand the statement here: users want to "search for content across billions of websites" that are not owned by Yahoo or Google. We know that there are millions of matching web pages for any term we search, but search engines recommend the website with the most accurate match in the top 10 positions (the 1st page).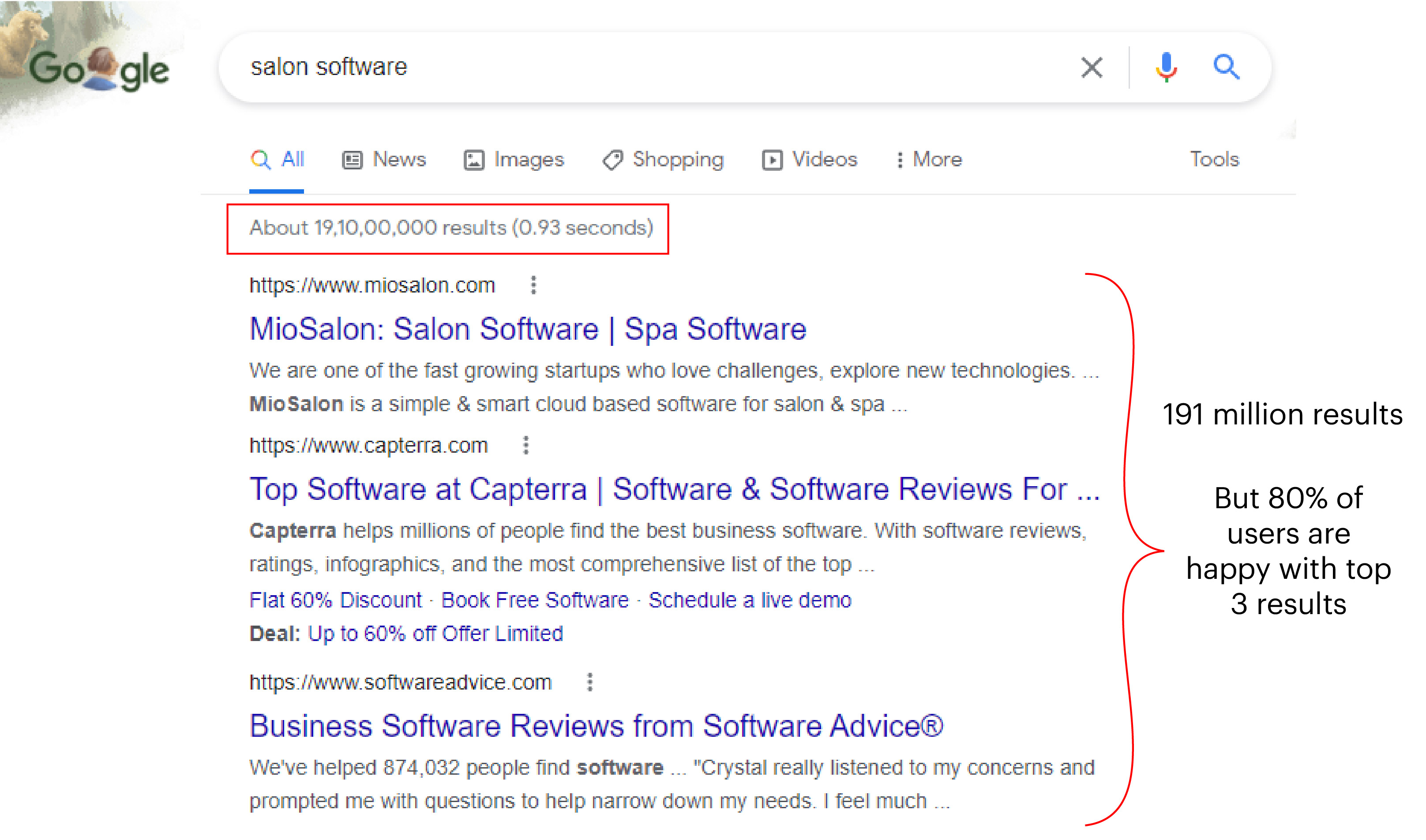 Google is more obsessed with its users (never compromised on it) and always wants to recommend the most accurate content, so the users are happy with the top 3-4 content recommendations. Since Google recommends the content with more accuracy, users were delighted and have slowly shifted from Yahoo to Google, and Yahoo is now out of business.
Here is the performance of Google's recommendation, where we can see the top 3-4 positions match the users' needs.
Google is continuously investing in developing its algorithm to I improve its recommendations. Only by these unbiased, high-quality recommendations has Google gained users' trust and made the users spend more time on its product.
Now Google dominates the internet world through the Search engine "Chrome Browser."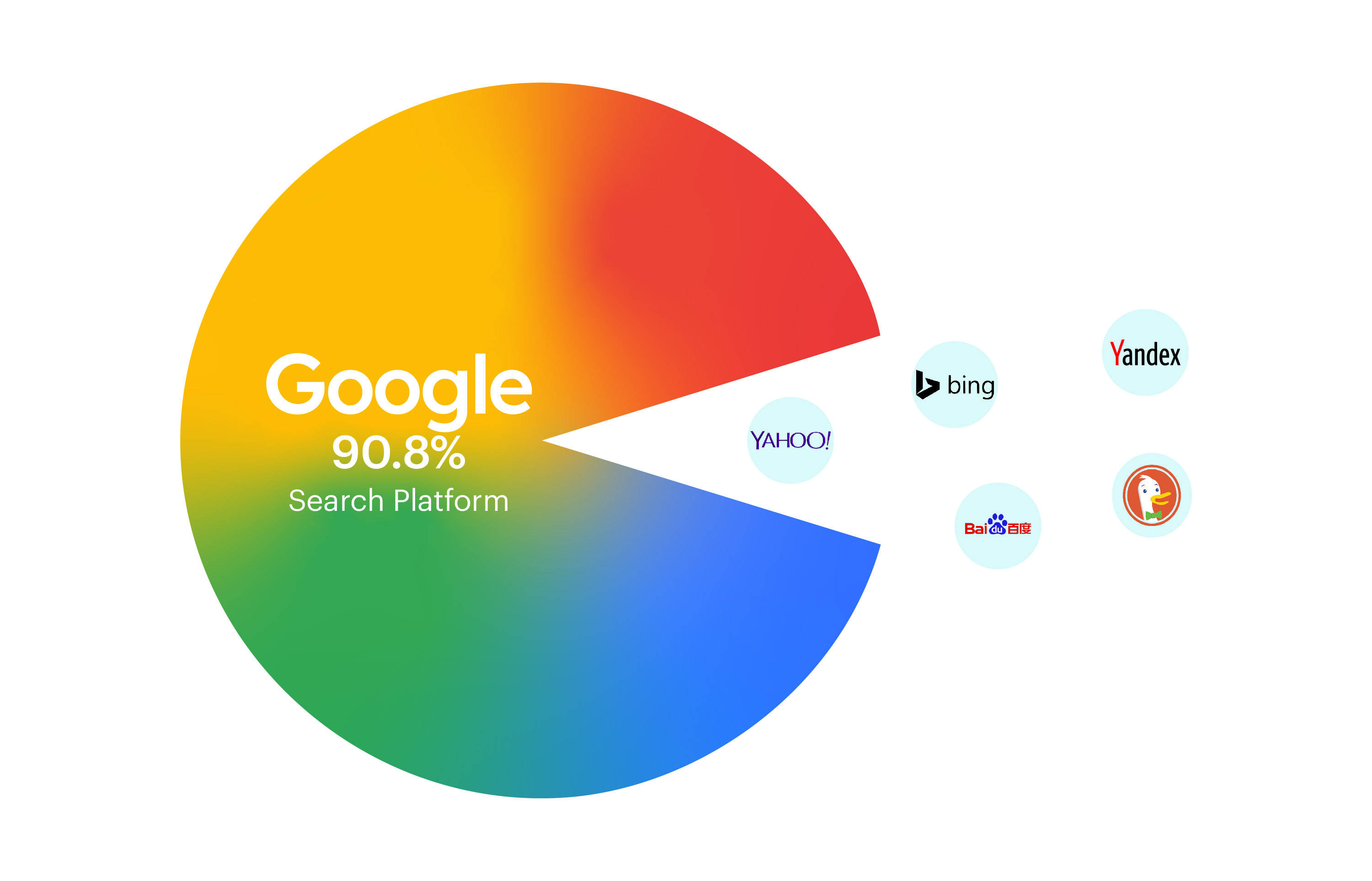 80% of Internet users use the Google Chrome browser
70% of the smartphone user are using Android
92% of Internet users use Google Search Engine.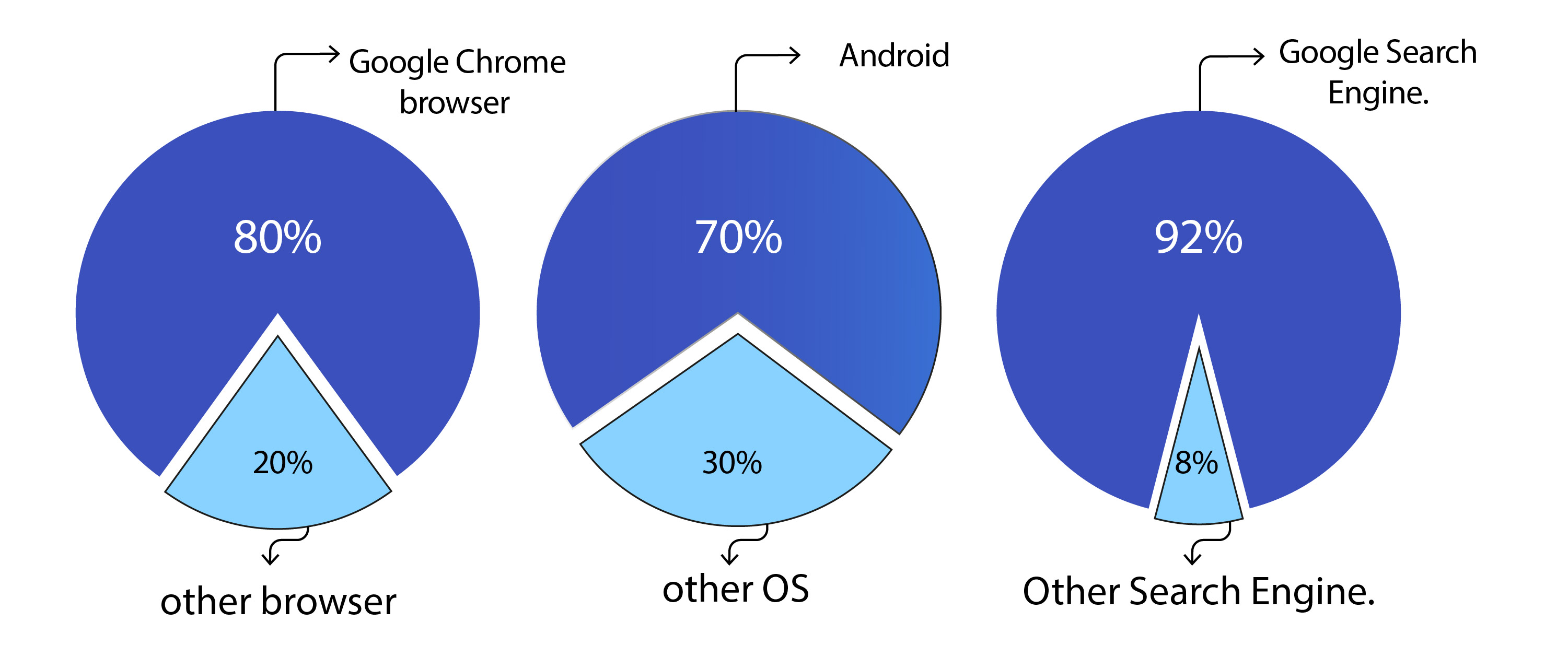 Wow, look at the dominance of Google here. Now Google is the entry point for the Internet.
Beyond content, users depend on Google for their daily needs starting from knowing the weather, food, entertainment, products, services, travel, local, etc. Android Search bar and Chrome Search bar are the gateways for these needs. Regardless of these needs, Google wants to provide the best recommendation to the user with the most accurate prediction at the top 3 positions.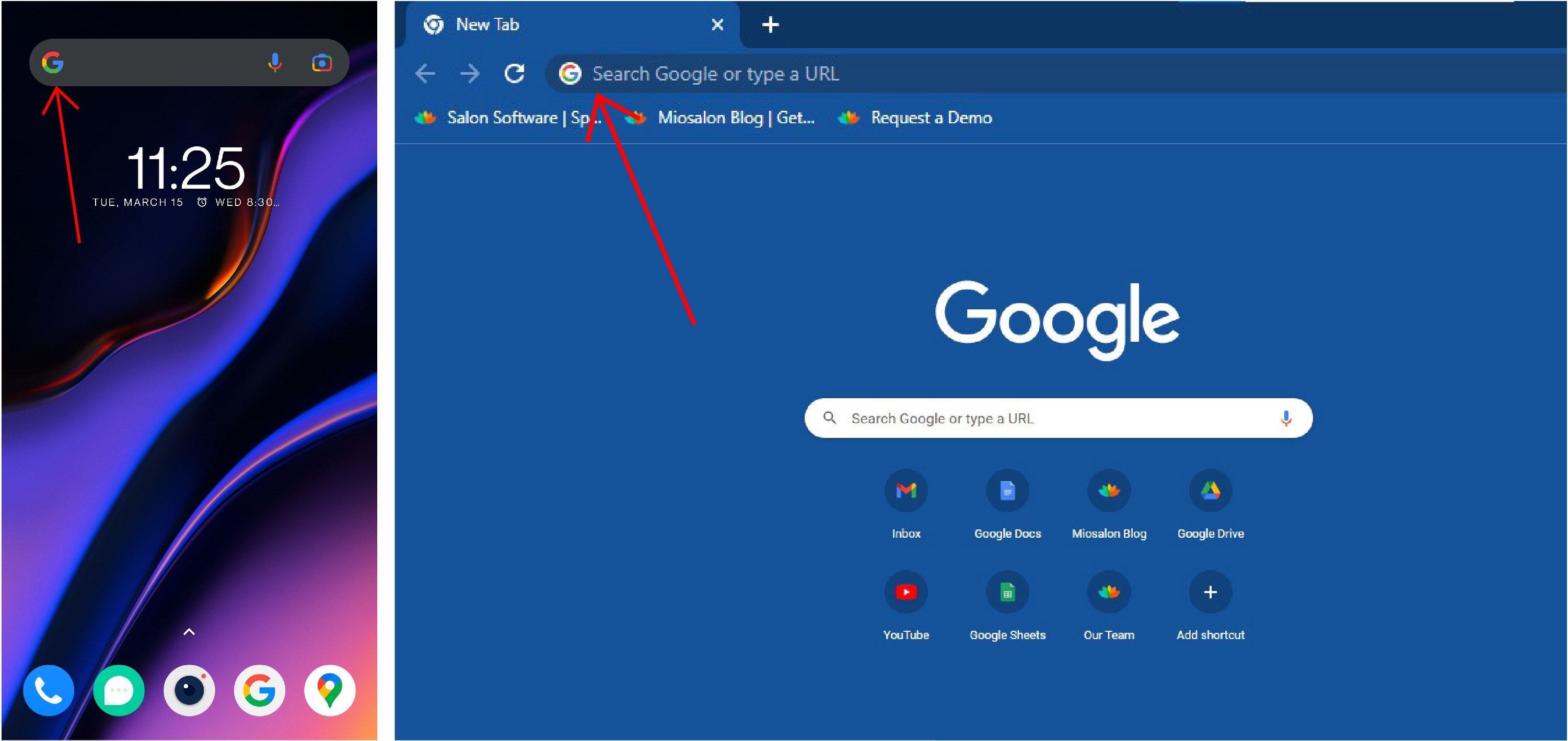 List of keywords used to pull the search volume above the traffic report image

Percentage of users searching for Salon service in Google
Let's find the percentage by comparing it with the population of a city and its search volume (number of searches made in a month)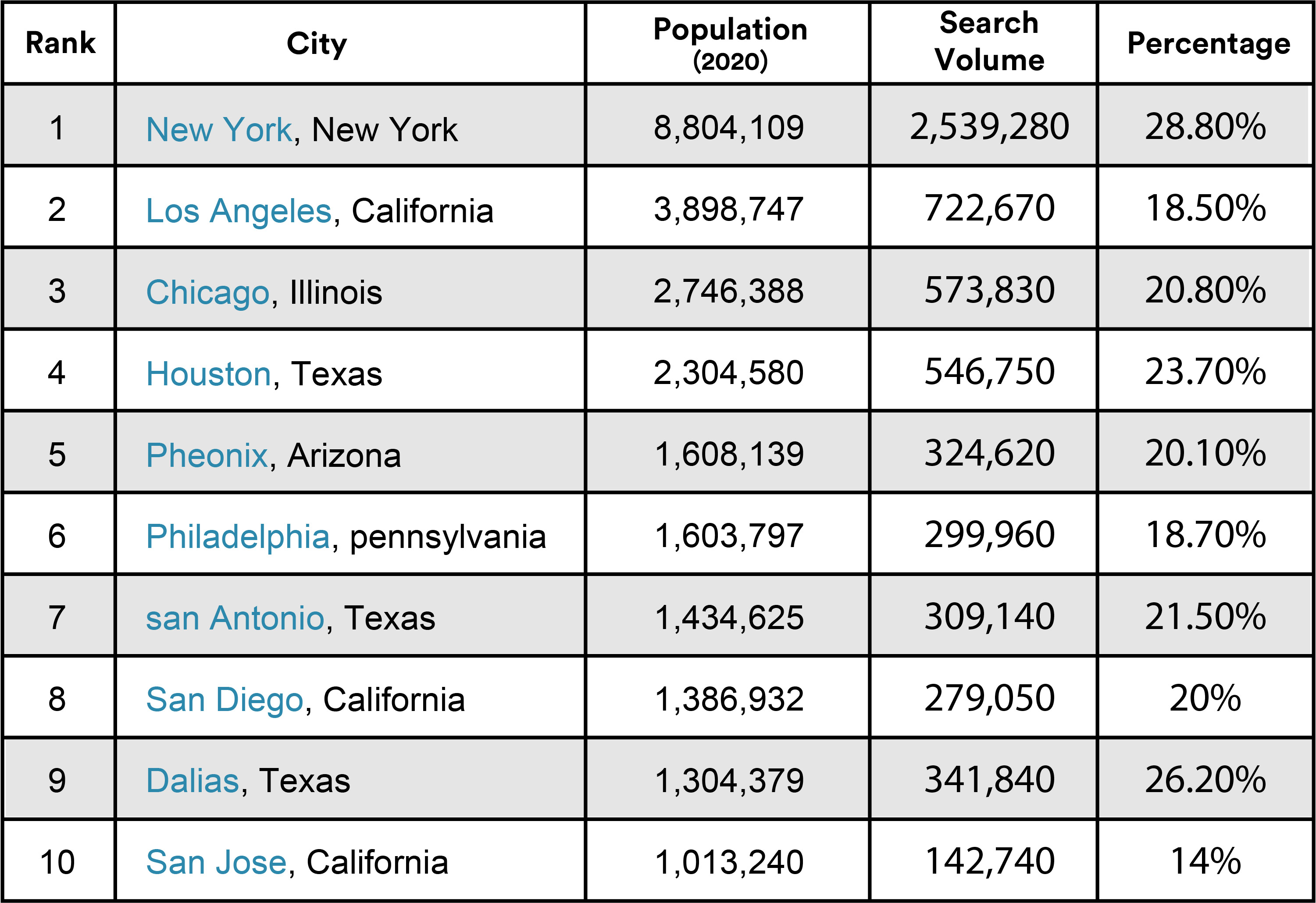 Now you can see the Top 3 City's Search volume Graph taken from Google itself.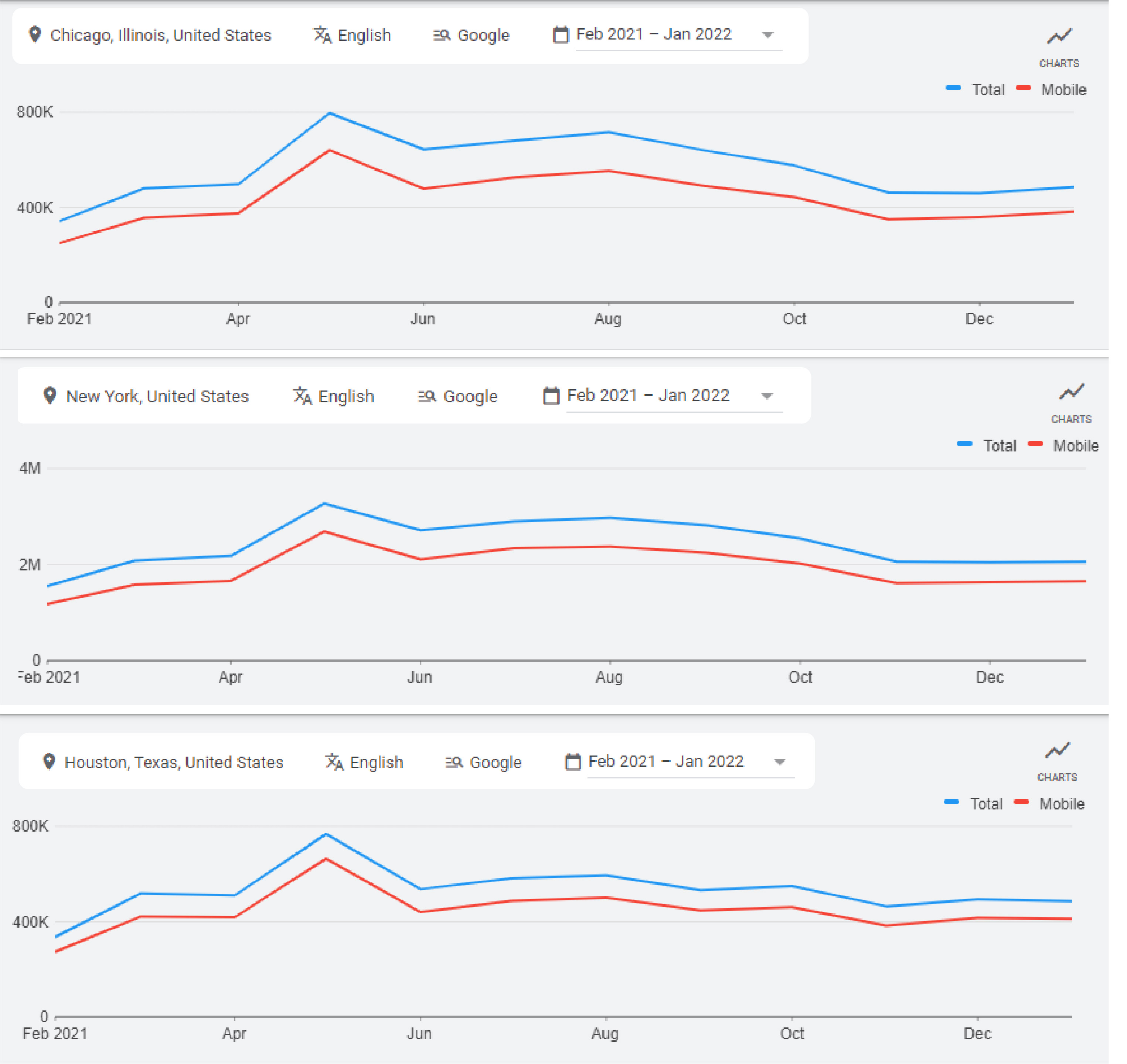 Interestingly, 15 to 30% of the population searches for salon services on Google, which is enormous in the number of "new clients" a salon needs every month.
Industry statistics say the client retention rate of the Salon ranges from 60 to 82%, with best doing at 82% and below average Salon doing at 60%. Assuming a good salon maintains a 75% retention rate, 25% of the client population doesn't repeat. The salons need to fill this 25% every month.
To correlate the salon population and Google Search population, let's remove the percentage and understand the number. 10-15 of 100 people ask Google for Salon. On the other hand, the Salon needs to fill 25 out of 100 people who get churned, meaning that 10-15 of these 25 people ask Google to recommend a new salon.
Concluding that, up to 50% of new clients visiting a salon come by seeing Google's recommendation. Based on this, the client may either call for a booking, book using a link to Google's business page, or walk-in.
If a salon is getting 400 clients a month, with 100 new clients in them, on average, 50 of them are being recommended by Google.
Wait, here is the catch. We are talking about the "average term." Not all the salons will get equal recommendations; Google recommends only the salons that Google believes offer a better experience, which means there is always an uneven distribution of new clients for free. Some would be getting more than 100, and some will be getting less than 5.
Now we have understood the background of Google, its business model, and the potential business opportunity for Salon & spa, let's try to understand how Salon & spa clients are using Google when they need a service.
It is not just the content. For people searching for products, services, or locations, Google wants to be more accurate in its recommendation. Google always wants to recommend the business that can offer assistance with the best experience, so its users feel happy with the service. Only then will the user search Google again and again for other needs.
Note: Google always worries about its users and their experience, not your business.
Look at the sample recommendation by Google when a user searches for "Salon near me." Google recommends only 3 salons at the top, which Google assumes offers the best customer experience and the rest under the "More businesses" button.
Now it's the salon/spa business's responsibility to tell Google that you offer a service with the best experience so that Google can recommend your Salon to its users.
Wait, it is not only Google that cares about its users. It is you and me who also care about our clients. We are constantly striving to provide better services to our clients. But the only challenge is Google doesn't know what happens in our business, the effort we put to delight our clients.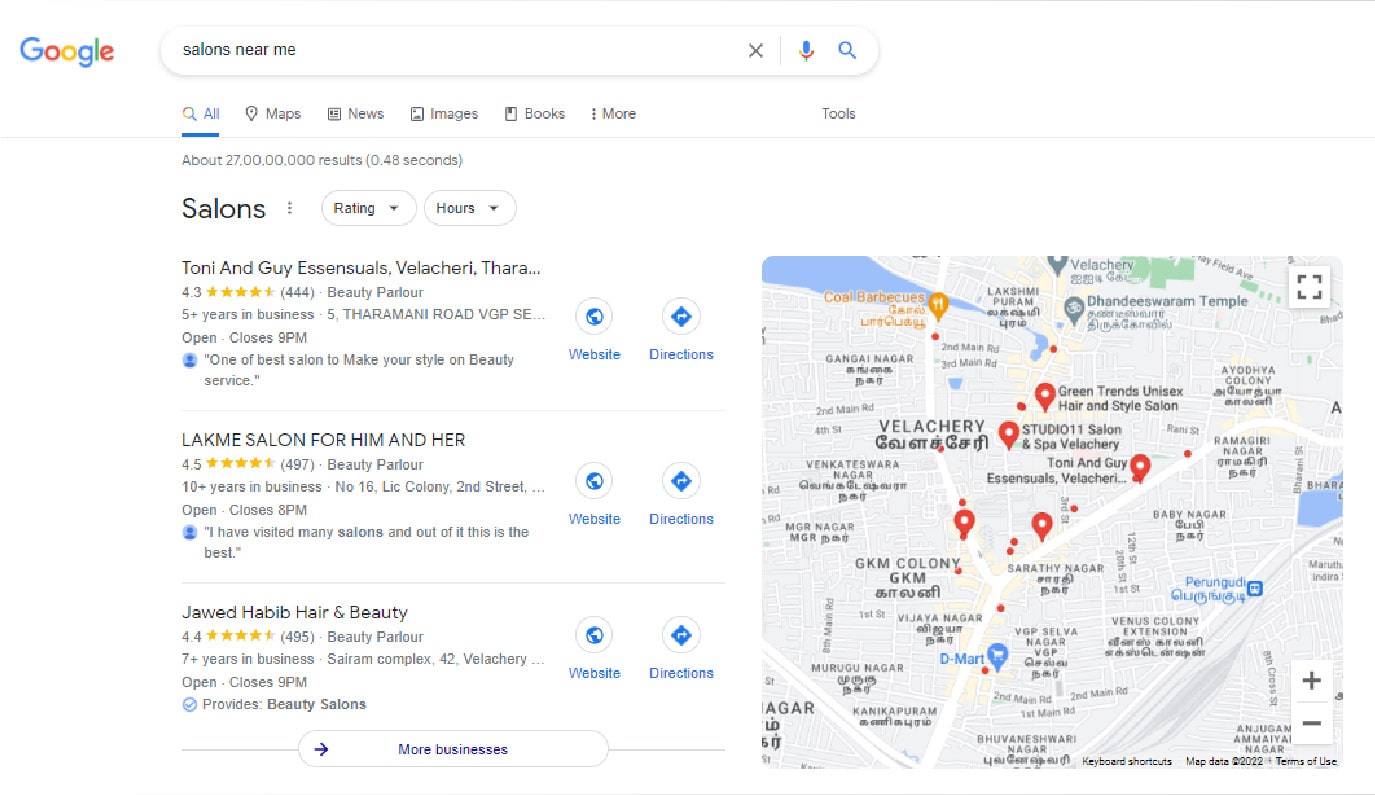 The only way Google understands that a business is offering good service is by using the ratings and reviews shared by its user on the Google My Business page. Google takes this seriously to measure the effectiveness of recommendations. The higher the 5-star rating and "real reviews, " the higher the chance Google recommends a Salon.
Google checks if the ratings and reviews are natural and growing consistently.
As per the data collected, on average, for one salon, there are 250 customers in one location. So in total, if you have 20 salons in that particular location, the total customers available for 20 customers will be 5000. So out of these 20 salons, Google shows the best rating salon which is up to 5 top-rated salons only.
Now when you search for "Salon near me", this is how the map view would be: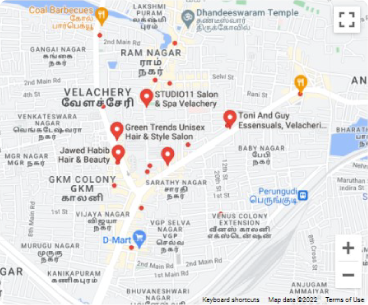 You might wonder why only a few Salons have been displayed, is because Google always shows the top salons in that particular location with high star ratings and when you further zoom in, it would look something like this: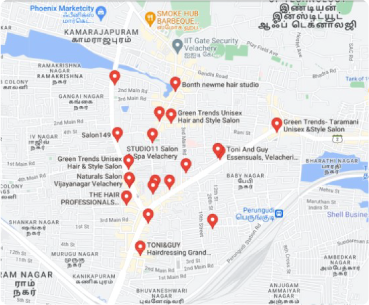 So, only when you zoom in further, you are able to see the other nearby salons in that location.
If you move your cursor on the top salons that were displayed, you can see their ratings, which would look like this: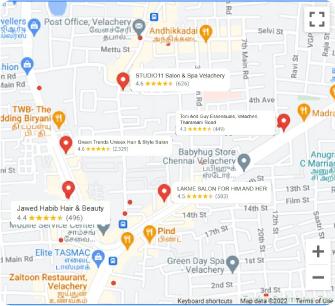 With this, you can see the impact of Google reviews on your Salon businesses; this itself proves that without any marketing, you can easily get clients for free!
Miosalon Salon software is helping its clients convert every best experience it offers to its clients into a 5-star rating in Google. This entire process happens behind the scene of salon operations, so the Salon can focus on providing the best experience. Miosalon Salon software takes care of building your reputation in the background as a continuous process.
Note: Be careful. Google has the intelligence to identify the paid fake ratings and reviews and penalize the business. However, many salons suffer from this, so stay away from agencies that can offer you an artificial rating.
A few of the Salon and Spa using Miosalon Salon software have cracked this and are always recommended by Google when users search for Salon/Spa services in their region. These businesses always stay on top of the recommendation and get Clients for Free.
With the Internet and smartphone, building an online reputation with good ratings is a must, and these reviews act as an asset that generates continuous business for us.
Start building your reputation now for tomorrow's new client, "Get your demo now."