How Salons Can Attract New Clients by using Google My Business!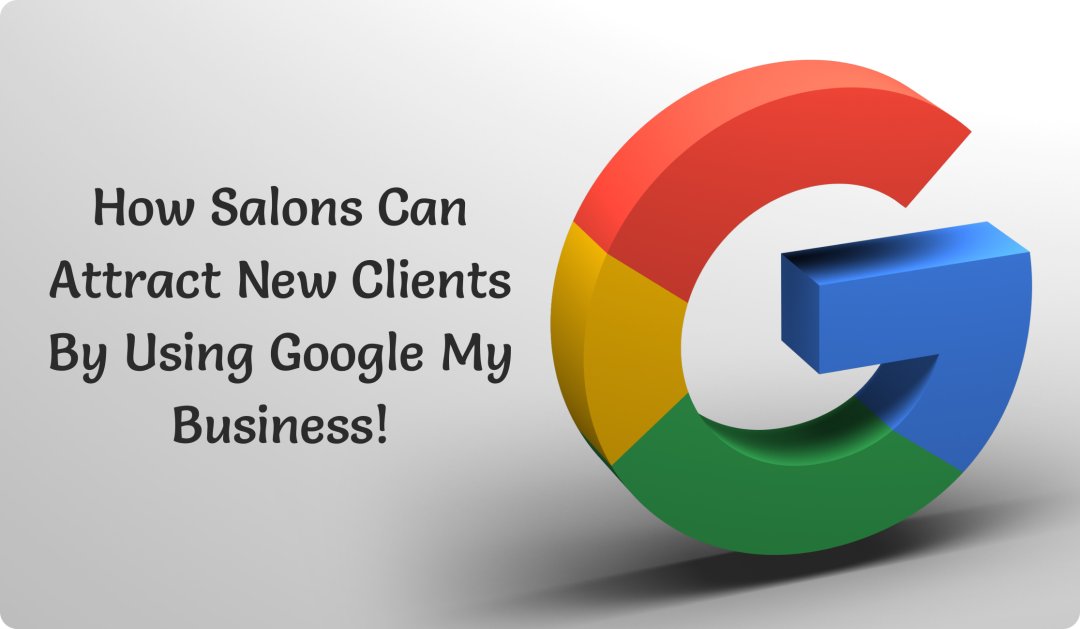 Having a Google My Business Profile is always a great way to improve your business. Every salon owner is on a quest to convince Google that they own the best salon in town. Just having a pretty salon with a few good products on the shelf won't work. In order to truly up the game, you want your salon to be present everywhere.
We understand that as a salon owner or hair stylist you might be extremely busy looking into the advertising aspect of your business. But sometimes, if you wish to succeed, you have to put your marketing hat on. To keep your salon information up-to-date, maintain an online presence and draw more customers through the door, consider putting your business on Google.
Most Read: Why Every Salon Owner Needs a Business Plan
Most people on the internet resort to the popular search engine, Google, when looking for information.
Have you ever searched for your salon on Google, only to realize all the other nearby salons pop up but yours? It can be quite frustrating to see your competitors rank higher than you. That's only because they take search engines more seriously than you.
So if you don't have a 'Google My Business' profile, it's time you get one. Some of the advantages include:
➢ It connects with the ratings and reviews on your beauty salon software which entices more people to take an appointment.
➢ It is a huge part of your salon's SEO strategy. It also helps you rank higher on search engines.
➢ In the case of pay-per-click advertising, it links to your Google Ads.
➢ It is the easiest way for people in your city to find you, especially on Google Maps.
Needless to say, you need to take Google My Business seriously. If you want your salon to appear first when people are searching for salons in the city, you need a lot of reviews. Most businesses that appear first tend to have tons of positive reviews. Thus, reviews are the secret weapon to actually get found on Google. We can't ask every client to leave a review because there may be clients who are dissatisfied as well.
The best practice to follow here is to target only the top clients who are most likely to leave positive reviews about your salon. To find out who is your regular, happy, and satisfied clients, you can generate reports on the best salon software. The software automates the entire process for you thus eliminating the need to manually use pen and paper and do it yourself.
The beauty salon software automatically sends a request to the top clients to leave a review on Google after their appointment. It is solely their discretion if they want to give a five-star rating or leave a lengthy review. Using the software, you can create a link to the Google review and send it to your top clients. Some salons even incentivize top clients with loyalty points or other benefits in order to lure them to leave a positive review. In a way, Google helps you maintain a positive online reputation as well.
Read On For Some Expert Tips And Tricks To Enhance Your Presence On The Internet Using 'Google My Business' (GMB) Profile:
1. Verify Your Salon's GMB Listing:
When you claim and verify your business on Google, you are telling them that this belongs to you, and you operate at that particular address. In the verification process, it is extremely important to check if there is another duplicate profile or listing. So even before verifying your listing, search for your business name on Google to be sure you've never created a listing in the past. If you don't have a listing already, you can create one. The instructions to create a new listing are precise. Once you fill in the necessary details, it's time to hit the verification button.
2. Enter Basic Business Information:
Now that your salon's 'Google My Business' listing will show up when people search for your business name or look for directions on Google Maps, the next step is to provide a great first impression. To make sure your listing is complete, it is important to have a decent-looking profile. Here's some information you need to put:
➭ Your business name should appear exactly how it is on your signage and corporate stationery. Don't add any extras. It should be a mirror image of your legal name.
➭ Links to your website: Here you must add a link to your homepage as well as a link to your salon appointment software where customers can make a booking.
➭ Your phone number: If you want potential customers to call you, give a phone number. It should be the same as the one on your website and social media profiles.
➭ Your location address: Here again, it should be the same as your website.
The information you enter on GMB should be consistent throughout the internet. Entering different details on different platforms will not just confuse people but Google too. Inconsistencies can considerably hurt your SEO ranking.
You might like: Tips to Fix the Online Reputation of your Salon
3. Categories And Business Description:
Google allows you to choose up to nine categories for your business. However, you need to choose one primary category. Try and make that as specific as possible. Once you select the main category, you need to have additional categories as well. For example, if you specialize in hair services, call yourself a hair salon. You can add related sub-categories to that. Another pre-requisite of a GMB listing is to have an attractive, short description. Think of it as an opportunity to sell your services. You literally have 750 characters to create an impression. When writing the description, use a couple of keywords and your city name. However, do not include links and promo or sale announcements.
4. Add Pictures:
The best way to attract clients is by showing instead of telling. Profiles that have high-quality photos get more interest than those without. So, you definitely need photos on your GMB profile. You can add photos of the inside and outside of your salon, of your stylists and their work, and the different amenities. However, make sure you get a professional photographer to capture the pictures. Low-quality pictures can do more harm than good. When saving and naming photos on your computer, try to save them with keywords that are optimized for Google SEO. If you want, you can also add a video to your listing.
5. Services Menu And Online Booking Integration:
One of the best things about GMB listing is that your clients can make a booking without going to your website. All you have to do is integrate your salon appointment software with GMB. This is ideal for returning clients who already know they want to book appointments with you. Besides adding a booking link, consider including a services menu that your clients can browse through and instantly make an appointment booking.
6. Generate interest:
If you have any news to share regarding promotions or events; you can post them on your GMB account so that they appear when people search for your business.
7. Be Responsive:
When people Google your business, they tend to ask questions to check if your salon specializes in the service they want. Keep an eye on them and answer them. You don't want to look unresponsive and unfriendly.
Once you've done all of this, your Google My Business profile is ready! Next, in order to make it work for you, you need to get reviews. They are an extremely important part of social proof and will encourage more people to check out your business.
If you don't know how to ask your top clients for reviews, here are some ideas you could probably use:
➭ Send out automated emails from your beauty salon software to your clients after appointments asking them to review your salon on Google.
➭ Put small, cute signage in your salon.
➭ Ask the person at the front desk to ask clients how their service was and if they would like to leave a quick review.
➭ Have a dedicated section on your salon software and website for reviews and link it to your GMB account.
If salon marketing has been on your mind for quite a while, Google My Business is the answer. MioSalon is the best salon software to make sure your business stands out and provides ease in the appointment booking process. It is also a great way to bring in new clients and improve your salon's online presence and bottom line altogether.