Spa and Salon Marketing ideas for New Ventures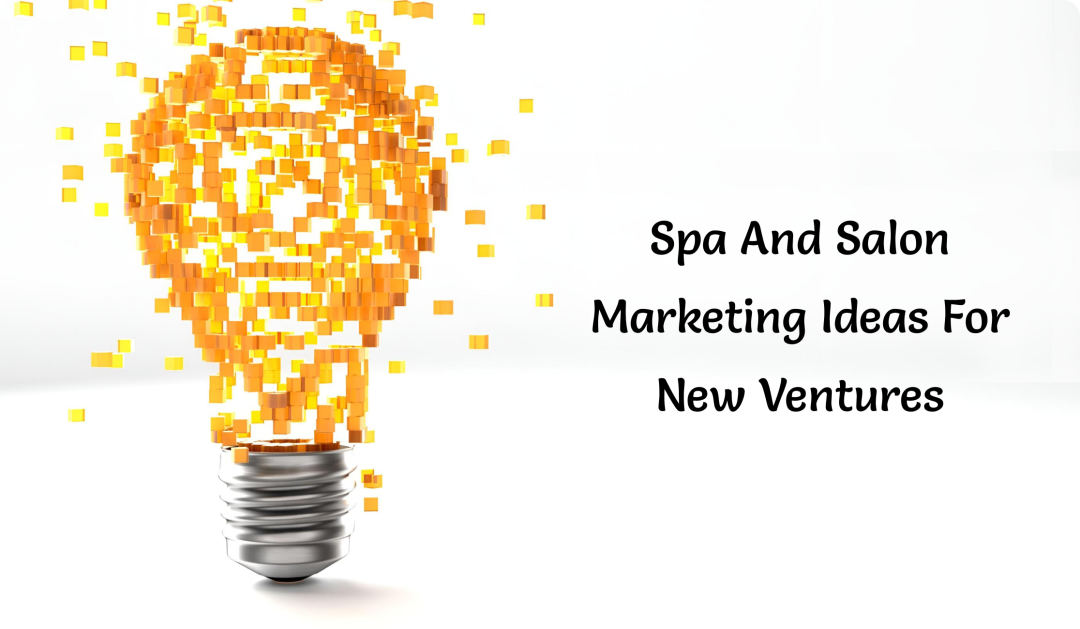 So, you've just opened the doors of your spa and now you need to attract customers. You cannot just sit back and relax once you open your business.
You need to make constant efforts to bring people to your spa. Prospective clients are bombarded with marketing messages every single day. Thus, in order to attract and retain their attention, you will need a well-thought-out marketing plan. Like many other service-oriented businesses, spas rely on referrals and word-of-mouth marketing. While paid advertising can help you get new clients, you will also have to create personal contact in order to generate repeat busines
Steps to Market your Newly Opened Spa Business
1. Research your market:
Even before creating a marketing plan, you need to identify who your niche market is. Each type of spa attracts a different type of clientele. For example, the target group for a medical spa will be different from a spa that offers beauty and relaxation services. Early in the lifecycle of your spa, identify which type of market you are serving and accordingly design your services menu, décor, retail offerings, and marketing plan.
2. Spa scheduling software:
If you aren't using spa scheduling software to automate your appointment booking process, it's time to consider doing so. The software gives your clients the ability to book their appointments online. 75% of people these days want options for self-service. It also helps reduce no-shows and increases the rebooking rate by sending out reminders to clients when they are due for a service.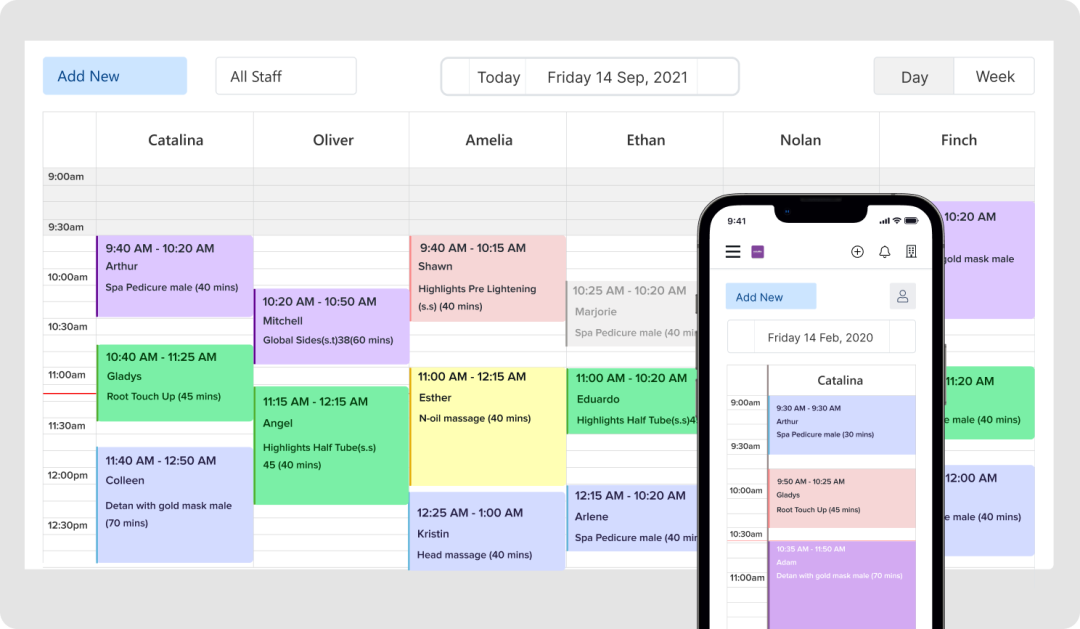 3. Increase bookings:
Once you have your spa software in place, you need to work towards increasing your bookings. Always remember, new clients, are usually reluctant when it comes to trying a new service. The best way to entice them is by offering them a free service. While it may not seem like a great marketing idea to you, your clients are really going to appreciate it. In fact, if your clients end up liking the service, they're more likely to rebook in the future too.
If you want to increase the likelihood of that happening, offer some kind of rebooking or package on the service. For example, if your clients come in for a 30-minute service, you can give 15 minutes of a newly launched treatment. This way, they get the feel of the other services you offer as well. You can give out free services to those who send out a certain number of referrals, purchase a package, write a testimonial on your spa management software and join your monthly massage or wellness program.
4. Email marketing:
Email marketing might seem a bit old-school, but it's still one of the most effective ways to reach out to new as well as existing clients. MioSalon integrates with MailChimp, which can be used to create templates and send out an email blast. Monthly newsletters should be more informative rather than just being sales-oriented. With spa management software, you can also make use of automated retention marketing tools that can scan your appointment page to see which customer visited last. It creates offers that bring them back to your spa faster.
5. SMS Text Message Marketing:
Spa & Salon text messaging is certainly not rocket science. It's instant and intimate. We believe that it's the perfect tool to achieve a prime goal in this business like reducing no-shows. Sending out automated text reminders from your salon software 24 to 48 hours before the appointment can make all the difference.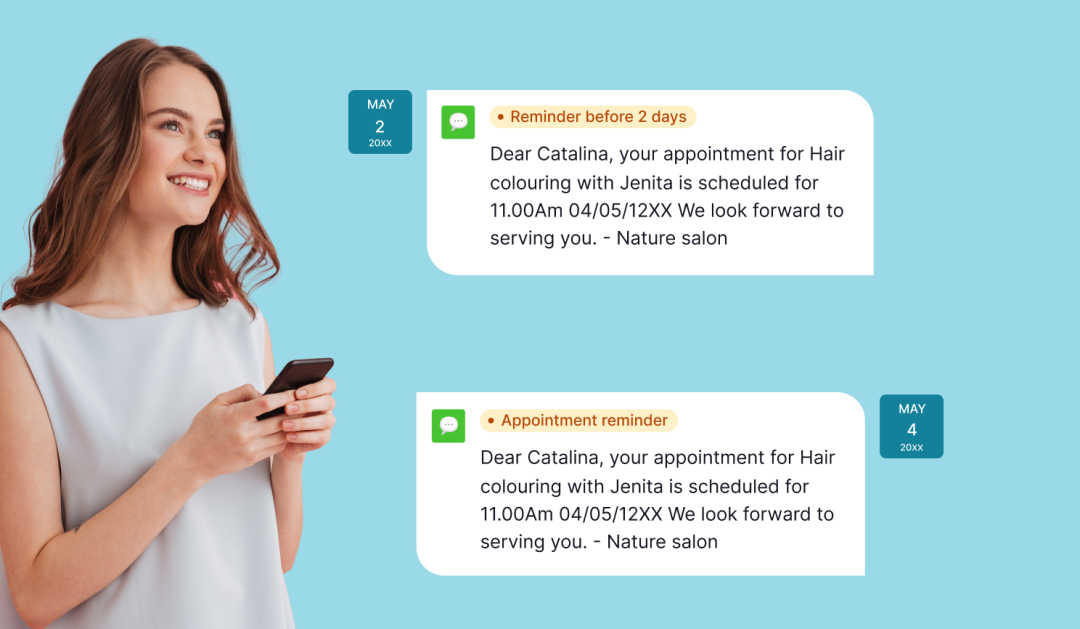 6. Sell packages:
If you want to sell a higher volume of your services, create packages. When you do so, customers are forced to spend more and pay a lump sum amount at the time of buying the package. Also, a study reveals that customers find pre-set packages more value for money than availing of single services. Packages also encourage customers to come back more regularly. Using your spa software, you can create different types of packages such as summer packages, winter packages, and so on.
7. Partner with local businesses:
You can generate a lot of business by partnering with companies that will be interested in referring your services. If you are a new spa on the block and want your voice to be heard, it's a good idea to partner with wedding planners, make-up artists, hotels, boutiques, and more. You can work out a mutually beneficial scheme and get more clients to your spa. Check this post on how to secure your first 100 salon & spa clients.
8. Look into the fine points:
As a spa owner, it is important to understand that clients visit your business for a particular reason – to unwind, relax and rejuvenate themselves. Beyond marketing and advertising, you must work towards enhancing their overall experience. Thus, examine the fine points. Create an inviting Spa ambiance with a relaxing & refreshing interior. You'll be able to please more clients if you pay attention to details such as ironed sheets and robes, fresh flowers, scented candles and fragrances, and well-groomed therapists with spa etiquette. Make sure each and every client feels welcomed. From the time they enter, till they leave, they must be given an experience that is second-to-none.
9. Profile your customers:
Once you gain a thorough understanding of your niche marketing, use your spa management software to profile your customers. For example, the requirements of a millennial will be different from that of a middle-aged person. Get your therapists to personalize their treatments based on the person's age. Clients above 70 will seek relaxation, a soothing touch, warm oils, and cold creams. Use Spa management software to segment your audience to send out personalized marketing campaigns to targeted clients. Therefore, understanding your clients will help you better the spa treatments you offer.
10. Social media moment of truth:
Before a client comes down to your spa, they usually check your social media pages to see what your presence says about the experience he or what they can expect. Thus, whether you are technology-oriented or not, you must create a lovely image of yourself on social media platforms such as Pinterest, Instagram, Facebook, and Twitter. Facebook & Instagram are real wonders and you can engage with your clients and audiences in multiple ways. As a spa owner, you must make sure that your social media pages, websites, and search engine marketing are optimized so that your business turns up at the top of results on every search engine. The best way to make sure you get found is by encouraging your client to post on review sites and your spa management software. You could also offer digital amenities such as online booking to ensure your clients can schedule their appointments outside of your business hours.
If you carefully plan and coordinate your marketing efforts, you will be more likely to achieve results. Use MioSalon, spa management software, to execute these marketing strategies with ease.