How Salon Software makes it Easier to Work from Anywhere?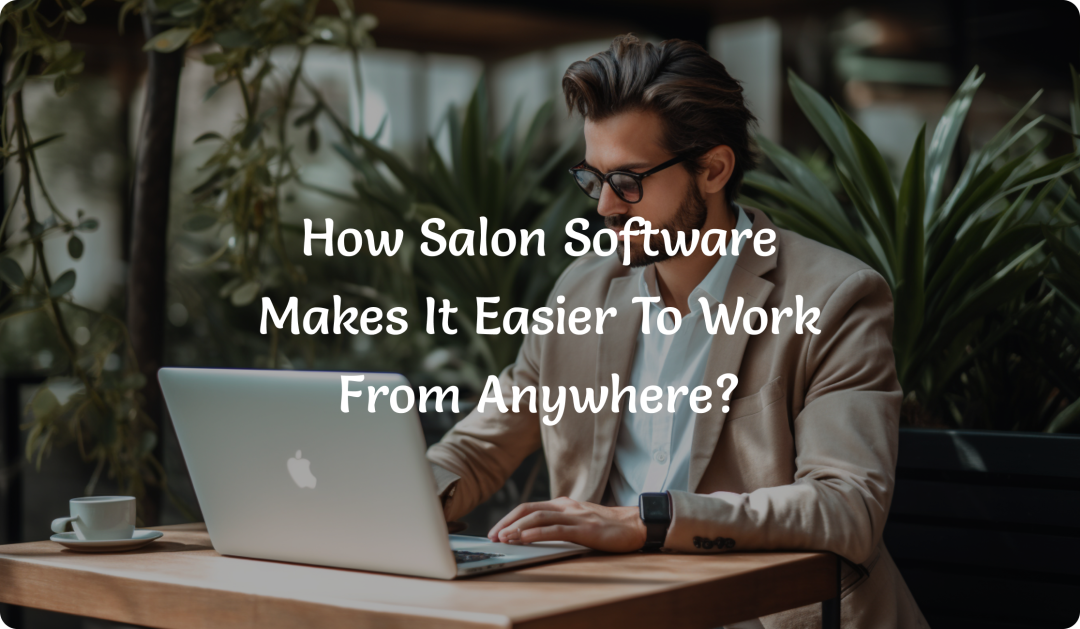 Running a salon is no mean feat. If you've recently opened one, you would understand what we mean. Whether it's a small one or a salon chain, there is a myriad of things that need to be done. From managing staff to executing marketing activities, maintaining overheads and attracting clients, the job is definitely a full-time one. Research suggests that many salon owners have got frustrated with running a business early in the lifecycle and decided to shut doors.
Well, times have changed today and you don't have to spend your entire life at the salon. With new technological advances, you can run a successful business without even being physically present. No, we're not kidding! Salon management software has made it easier than before to work from home, a holiday or literally anywhere.
How Salon Software makes it Easier to Work from Anywhere
You no longer need to spend close to 40 hours at work. You can keep an eye on what's going on in your salon even without being there. That's amazing, right?
Incorporating salon management software in your beauty business not just makes it easier to manage work and family responsibilities but also helps in getting work done faster.
In this blog, we've outlined the main features of salon software that makes it easier to work from anywhere:
Online booking:
Most salon owners feel the need to spend time in their salon in order to take phone-based appointments. Well, not anymore. You can lessen the number of clients that call you by taking a simple step. Salon appointment software makes it simple for your clients to schedule appointments at their convenience, on their own device. Instead of waiting on a busy phone line, they just need to look for open slots and find one which works best for them. They can schedule appointments 24/7. You can include the online booking widget on your website and social media pages. It's as good as you can make money even without being there. Online booking software also helps you save a significant amount of money as you won't have to hire a person at the front or more employees to answer daily phone calls. It's definitely the first step that makes work from home a breeze.
Automated reminders:
While salon scheduling software removes the pain from the appointment taking process, automated reminders make it simple to remind clients of their upcoming appointments. Let's agree that calling each and every client is an extremely time-consuming process. If people miss or show-up late for their appointment, in can affect the day's revenue of your salon. The best way to prevent that from happening is by sending your client's reminders in the form of emails and text messages. It is all automated, so you don't really have to do anything. Once you have your client's number and email in your database, the software automatically sends out reminders days before and on the day of the appointment.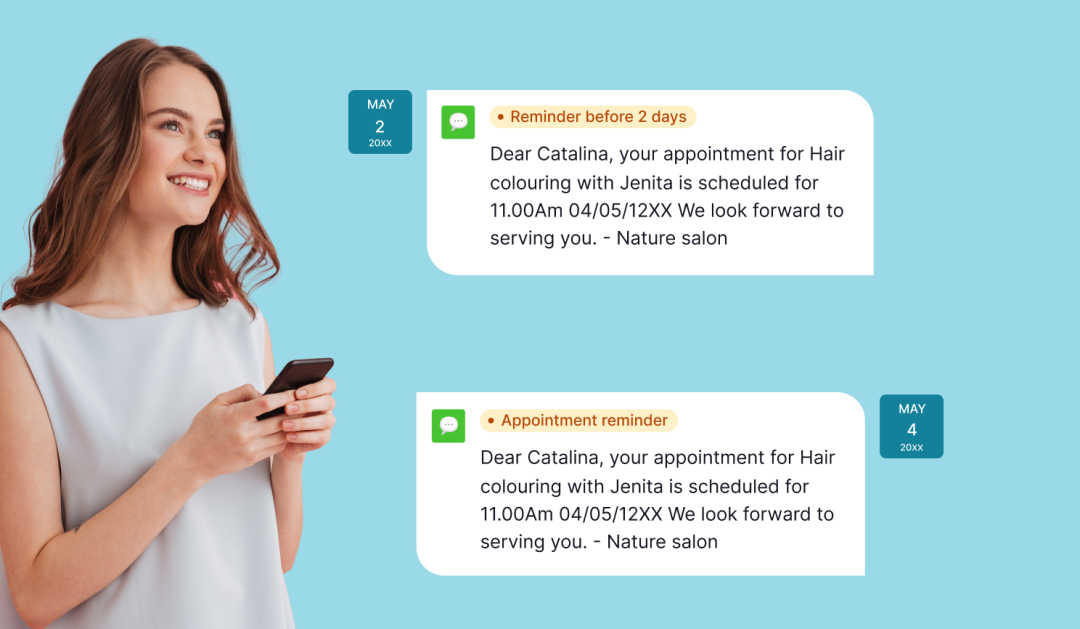 Online marketing:
Whether you run a small salon or a large one, you cannot possibly ignore marketing. You want to be heard and want a steady stream of clients visiting you every day. Owing to the growth of the internet, more and more businesses are choosing online marketing to get the word out. Though marketing is not easy, it doesn't always have to be expensive. With online marketing, you can be in any corner of the world and still be an advocate for your brand.
With the right salon management software, email and SMS marketing becomes extremely easy. Whether it's notifying your clients of a new promotion or discount, or informing them of a new launch, everything is possible with email marketing. Our templates help you create professional looking emails within seconds. Based on a client's purchase history, you could also customize the emails. All this can be done from the comfort of your home.
Employee scheduling:
Managing employees while you are away can be one of the most difficult things ever. What if they mess up while you are away? It can take a toll on the entire client experience and may even be the reason you lose clients. Also, when you are not present in your salon, how do you know which employee is available and which isn't. Well, here again salon management software steps in. You can set reoccurring schedules so that you don't have to deal with making a new one every week. If a client has any special requests, you can tweak the schedule as well. By doing this, you can evaluate your salon staff by calculating which employee has worked for how long and makes it easier to manage payroll as well.
Payroll software:
There are some salon owners that have a creative mind but lack accounting skills. If you're one of them, we have you covered. Outsourcing the financials of your salon can be costly. The best alternative to get payroll done while removing the stress is salon software. You may be wondering, what all can the software do? Well, it's a genius. The software ensures every employee in your salon or spa is getting the right pay cheque they deserve. It even calculates commission and bonuses and rewards everyone equally. As a Salon Owner, you should also know the art of setting up commission structure in your salon.
Single software, many functions:
We've come across salon owners that use different software to get things done. This can be really time-consuming and frustrating. Instead switch to MioSalon, salon management software, that does it all including payroll, appointment scheduling, monitoring business activity, marketing, managing employees and more. The unique features of the software are built-in to suit your type of business. Whether you own a beauty salon, hair salon, nail salon, spa and massage centre or health and wellness Centre, the software has you covered.
If you've just started your own salon business and are looking for easy and advanced ways to manage it, MioSalon has you covered. Working from the salon every single day can be physically and mentally exhausting. With the unique features of the software, you can work from anywhere without feeling guilty.