Boost Your Revenue: Maximize Salon & Spa Marketing!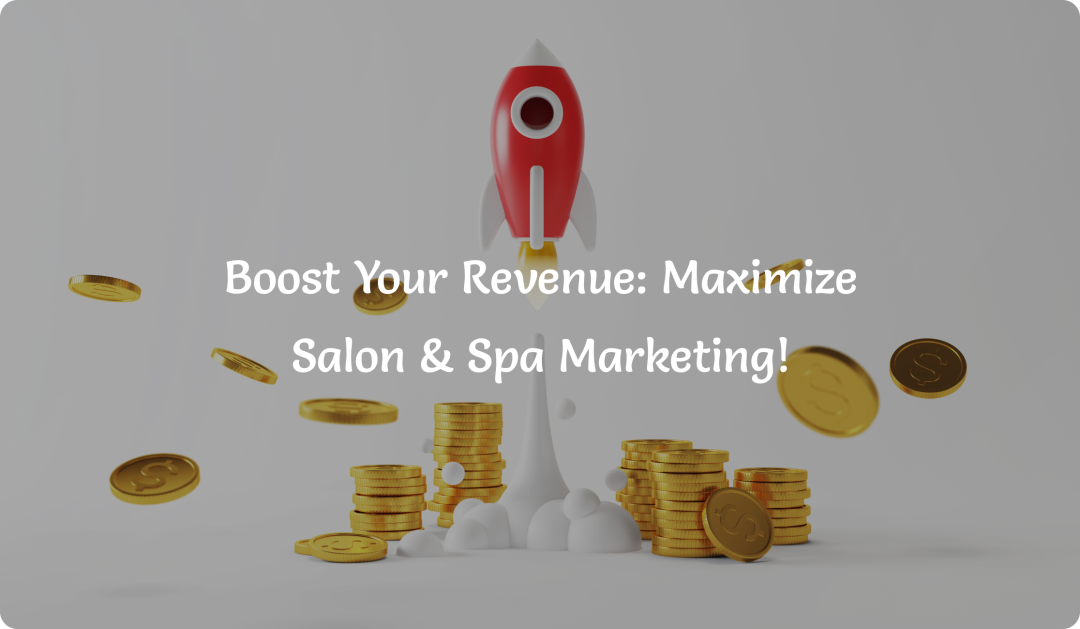 In the highly competitive salon and spa industry, effective marketing can make or break your business. They say you never get a second chance to make a first impression. That holds true when you are in the beauty business. While the quality of the service you provide and the customer experience shape the image of your spa, a lot of credit has to be given your marketing efforts too.
Today, salon and spa marketing has moved beyond traditional methods. Back in the day, newspapers, flyers, and mailers were seen as the only marketing mediums available. However today with digitization, we have a wide array of cost-effective marketing mediums to choose from. Marketing a spa is no longer the daunting task it used to be.
The first step to any successful marketing campaign is getting organized. To create a clear marketing plan for the year, you can leverage a marketing planner available on spa management software. The planner will help you set up your marketing strategies for weeks with deadlines. You don't have to create a marketing plan for the whole year. Start out with a quarterly plan, and then slowly move on to six months.
Before embarking on a solid marketing campaign, ask yourself the following questions:
➢ What clientele do you want to attract?
➢ What are you hoping to achieve with this spa marketing campaign?
➢ How are you going to measure success?
➢ What is the budget for the marketing campaign?
➢ Which communication channels do you intend to use?
No matter what marketing strategy you choose, brand consistency is important. Whether you focus your efforts on online or offline marketing, you need to send out a clear and consistent message. Your marketing strategies have to reflect what your spa stands for, and its core values. For example: If a client visits your Facebook page, it should look and sound the same as your website. Don't give out different messages on different platforms. It will not just confuse your target group but also make them wonder what you are trying to convey.
If maximizing revenue for your spa is on the cards, follow the below triple-tested marketing strategies:
Upselling:
Upselling is a sales technique used to get a customer to spend more by persuading them to upgrade to a premium version of what's begin purchased. To ensure effective upselling, a spa will have to train its spa employees on how to achieve results with every customer interaction. Upselling is a knack. Not every employee can achieve it. Before selling a service of a higher value to a customer, the staff member will have to practice the interaction several times. Poor upselling can backfire too. Once your staff learns the tricks of effective upselling, you will start seeing significant results. It is a great way to increase the average customer spend.
Creating a membership program is a great way to upsell too. A membership programme on spa management software has tremendous benefits. It will drive predictable revenue and ensure customer loyalty. To get on the program, every customer will be required to pay a certain membership fee. This will ensure that a customer keeps coming back to your spa to avail services. A spa can use this as an opportunity to sell services to a customer that they would have not tried otherwise.
A study reveals that memberships are a powerful way to increase the average customer spend at a salon or spa.
The membership section on the spa management software gives a complete overview of a total number of memberships, new members and expired members.
Personalized marketing:
Every salon or spa gets into the business to sell their services to everybody. In reality, selling to each and every person is not possible. Thus, a spa should focus their efforts on marketing their offerings to a specific group of people. This does not mean you are excluding those who do not fit your niche. It simply means you are working towards creating a message that fits the type of customers who visit your spa often and bring in the most business. When you target your marketing campaign, you know who your clients are. For example, you can't send a beard trim mailer to all your clients since it is gender restricted. Therefore, personalizing your marketing initiatives is a must. Target customers who you know will bring in revenue to your business. To group customers based on their buying patterns and preferences, a spa can effectively use spa management software. It gives you an overview of which service is availed the most, and by which client. Once you understand customer spending trends, you will be able to create relevant and successful marketing offers. Spas can reach out to their regular clients through email and text messages.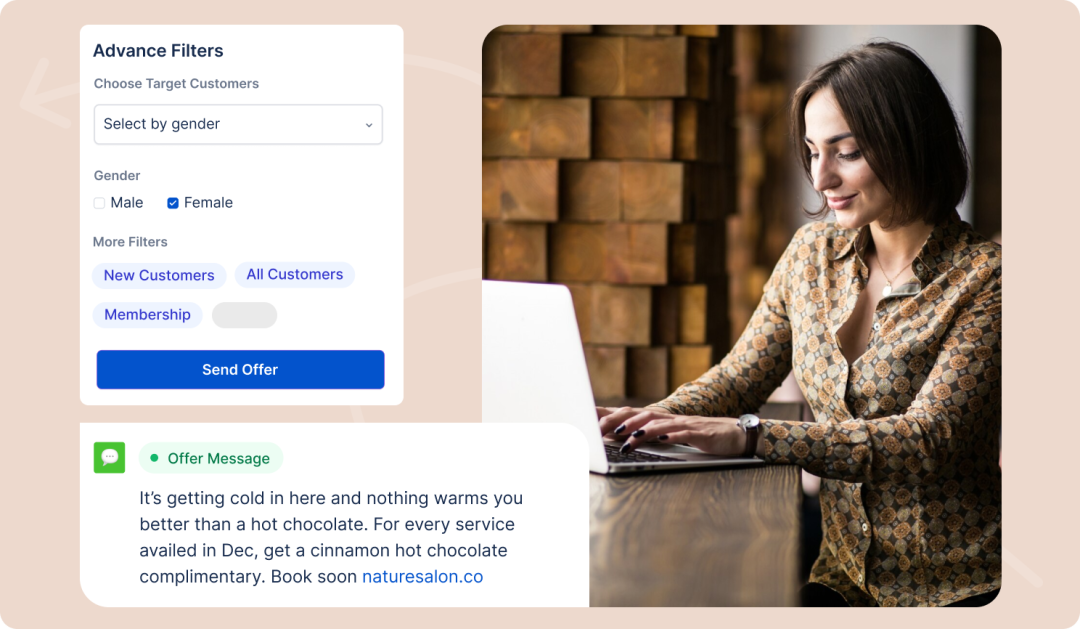 Targeted messages and emails:
Send out regular emails to existing customers as well as new customers on exclusive deals. You can send out news about your spa, the latest trends, seasonal offers, and reminders. A great way to avoid cancellations is by reminding customers about their next appointment. If a particular customer gets their hair colored twice a month, send out a reminder message telling them it's time for their next session. They'll be happy to know that you remember and care for them. Regardless of how you use SMS marketing and email marketing, it can work to your advantage. You can check the spa management software to see which customers have not visited your spa in a long time. Running SMS and email marketing campaigns regularly will help you boost revenue for your spa.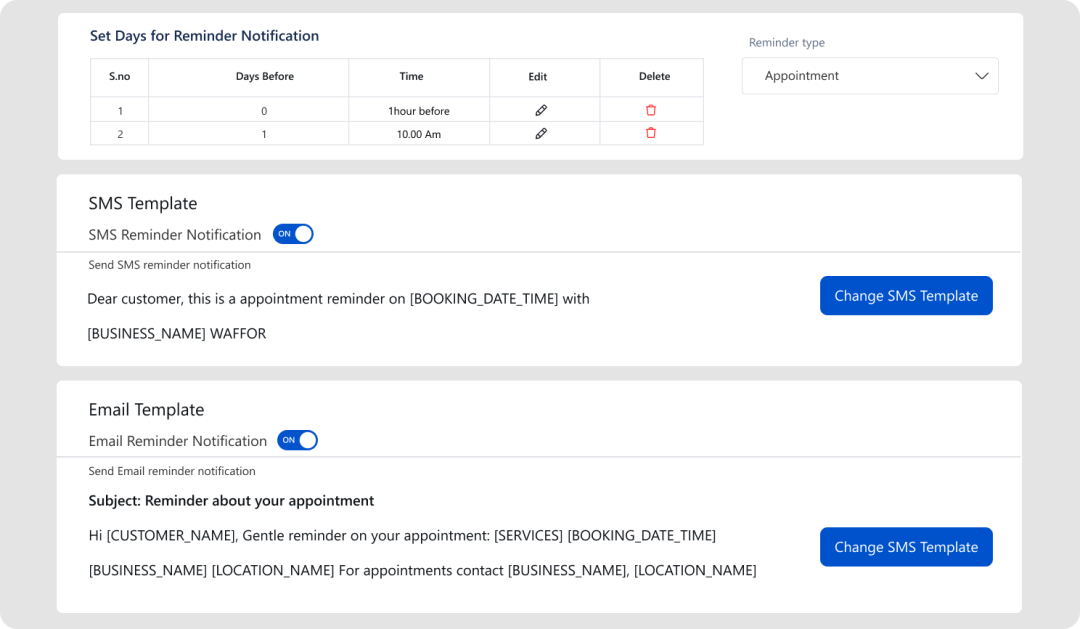 Cross-selling:
If you are looking to increase your monthly spa revenue, try cross-selling. Cross-selling means getting clients to try a new service which closely resembles the purchased service. For example, if a client constantly gets manicures at your spa, promote pedicures to them. Since both these services are inter-related, they are more likely to take interest in it. Cross-selling is similar to upselling. To lessen the burden on your staff to make individual sales, automate the whole process. You can promote a cross-sell through a custom coupon, SMS or email campaign.
MioSalon is highly sophisticated spa management software where you can create highly effective marketing campaigns. You can manage memberships, packages, and custom coupons easily. Since the software is fully integrated into customer profiles, it gives a detailed overview of customer buying patterns, preferences and history. A spa can make use of this to create tailored marketing plans based on the frequency of visits, membership plans and much more. The spa management software also tracks how each of your campaigns is performing and gives you easy to understand reports on the same. This gives a spa a fair idea on how they can plan their future campaigns too.
Maximize the revenue of your spa. For more information, visit https://www.miosalon.com/signup.