Tips to Fix the Online Reputation of your Salon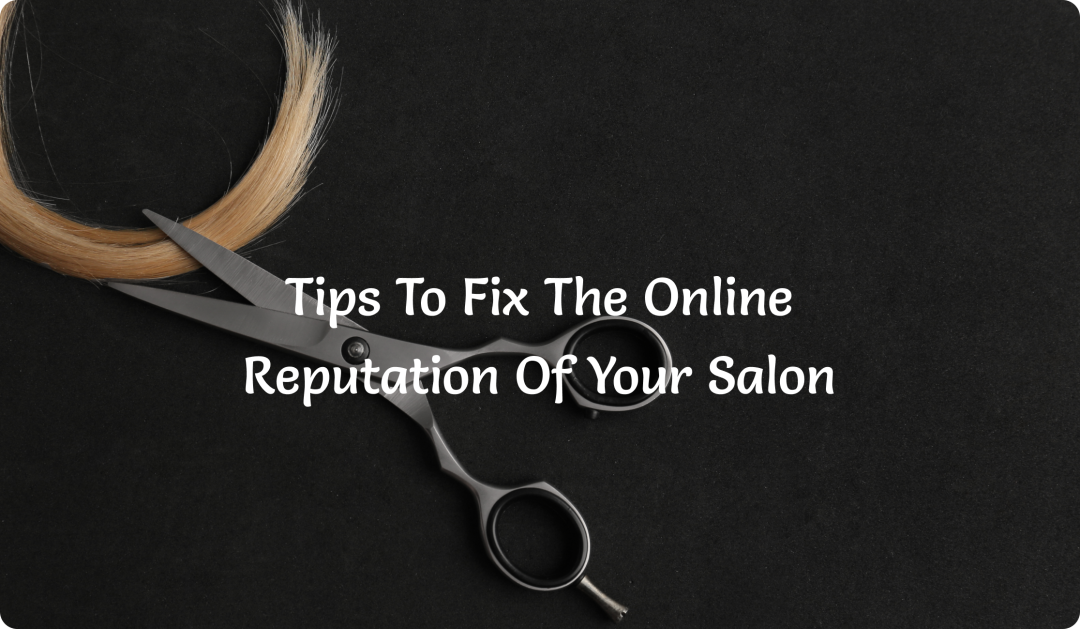 If you manage or own a beauty salon or spa, you probably know how important it is to build a strong online reputation of your salon. Although your customers play a vital part in maintaining your salon online reputation, these strategies help you stand out from your competitors, facilitate the growth of your client base and ensure repeat business.
Have you ever stopped and thought, what is the first impression people have about your salon? What kind of basic information you are giving them about your business?
The most important of them all – how do potential customers discover your business? Chances are that your clients found you online while scrolling through their Facebook feed or stumbled upon your salon on Google. A strong online presence supported by a lot of 5-star reviews can make those potential customers into real customers.
Whichever route a client takes to find your business, the truth is that your salon and spa clients are doing their research before booking with you on your beauty salon software. Using Salon Software with feedback enabled mechanism is the only possible way to control negative reviews.
Customers are likely to check out reviews about your salon before they book with you the first time. As a salon manager, it is your duty that all the information available about your salon online is fair, accurate, and complimentary. If a client portrays a negative image of your salon online, the reputation of your salon can be tarnished forever.
Besides the 'first impression', a client needs several different touch points before they become a loyal, paying customer.
In this blog, we want to help salons understand how the 'road to discovery' goes and how you can fix your salon reputation online in order to welcome more clients into your doors.
How do people discover your salon?
If you ask a client who walks into your salon how they found out about you, most of them would answer word-of-mouth. On the surface, this simply means that someone told them about your salon and they've just randomly walked in without any background search whatsoever.
Typically speaking, this can never happen. Even if their friend recommended your salon to them, to get there, they will need the address and the first route they turn to is Google Maps. In the process of finding your location, they may delve deeper and read reviews. More than two negative reviews and you'll lose a client.
Fix your salon online reputation on the following channels:
1) Google Maps
Search engines play a crucial role in putting your business on top of the list. Having a professional 'Google My Business' profile is the first step you need to take seriously to promote your business online. Make sure you have all the information filled out correctly. That includes your name, address, contact info, and website URL.
When done right, your salon will automatically pop-up when a user is looking for salons in their locality. Besides this, make sure to add high-quality photos and get a lot of 5-star ratings from your existing clientele. Google loves 5 star ratings and reviews. This will truly help your salon shine in a good light.
2) Your Salon Website
If your Google profile did a good job at luring potential clients, the next step they'll probably take is to visit your website which is linked to your Google My Business profile. Your website has the power to further sell your business to your target group. Therefore, the design you use should be captivating and compelling. It should give your customers a reason to stay and navigate. In order to sell your business effectively, your website doesn't have to be extremely fancy. It just has to create an impression that you're a high-quality salon.
keep the following points in mind:
➭ Don't use stock photos. Instead, use your own photos.
➭ Make sure the website looks good no matter where it is viewed from.
➭ Update your website every six months
➭ Make it really easy to book an appointment on your homepage. Link the booking widget of your salon management software to your homepage.
➭ Have a basic about us so that people have a rough idea on how you started out. Remember, the beauty industry is a vertical where people buy from people, not from a business. To be able to do business with you, they need to build a rapport with you.
➭ Have your salon menu and price list.
➭ Make sure your website and all your other marketing collateral have a uniform brand identity.
➭ Connect your website to your social profiles.
3) Facebook
On a journey to book an appointment with your salon, your potential clients will turn to your social media profiles. To check if your salon vibes in with their personality and style, they will see the kind of content you post. First of all, you can only build a positive brand image of your salon by posting different things on the two platforms. While Instagram is more like a gallery of your Salon, use Facebook as an informative tool to educate your clients on what you do.
As mentioned earlier, your Facebook posts should be more informative. Create videos, go live once a week and give a link to your blog posts. You could also post occasional pictures of your work but don't spam clients too much. To build a positive reputation of your salon on Facebook, use MioSalon, beauty salon software that filters out all the negative reviews and only posts the positive ones. Also, include a link an online booking widget on your page.
4) Instagram
On Instagram, you can post photos of your work, your team, retail products you sell and photos of your clients with their permission. Remember, you need high-quality photos with a consistent theme. A cluttered profile is not very pleasing.
➭ Update stories like Haircut of the day, Customer of the day, and Testimonials.
➭ Create high engagement values using Q&A sessions
➭ Make your Stylists talk about their work to establish their expertise in this field
➭ Respond to comments
➭ Encourage your customers to share their views about salon & spa services to maintain authenticity
Once you've passed all the tests to maintain a great online reputation for your salon, you don't need to worry about what a client will see when they're researching about you.
In fact, if everything's looking good, your clients will even schedule an appointment and become unpaid advocates for your brand. To persuade a client to stay, it is vital to have a "call to the book" everywhere.
It's not necessary every single client will have the exact same 'research journey' but one thing is for sure that they all read up a little before setting foot into your salon or spa.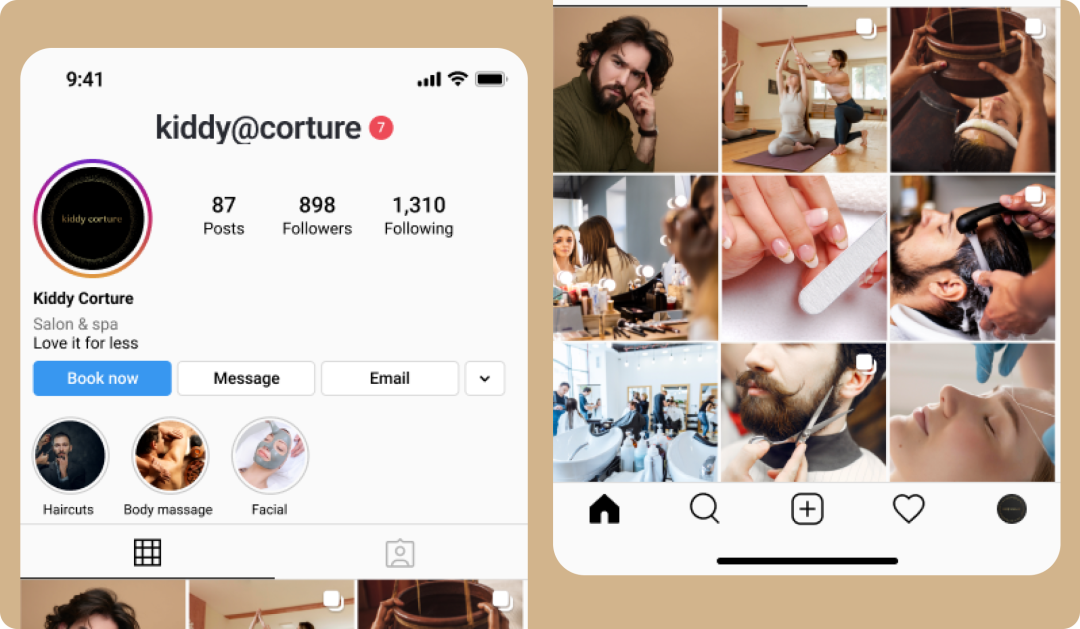 Get Positive Reviews
There are some clients who want to learn every damn thing about your business. For their satisfaction, it is vital your online reputation looks good at all times. When we talk about positive online presence, it is not just about having 5 star reviews. Customers bump right into negative & 1 star reviews before making decisions. So, ask yourself, whether you could afford losing potential customers because of 1 star reviews that could harm your business drastically. You need to have a Salon Software with feedback to get rid off this situation.
To create a stellar reputation every time and be vigilant of your online spaces, switch to MioSalon, salon & spa management software. It's absolutely free for 7 days. Sign up for a trial!