Simple Ways To Make Your Salon Go More Green And Sustainable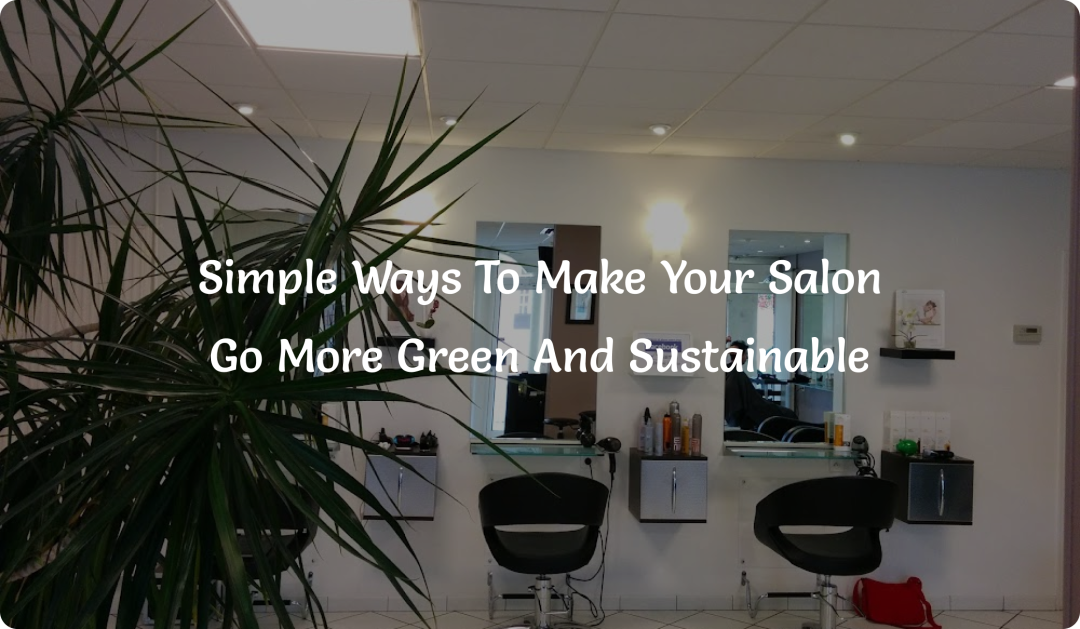 In the salon and beauty industry, eco-friendliness and sustainability have been buzzwords. But today, going green is no longer a trend, it has become a responsibility.
Rising environmental challenges is a constant reminder telling us why we must contribute towards preserving the planet.
When your salon business goes green, you not just improve the environment but also tend to improve your overall bottom line. You nurture productive employees and the profitability of your salon or spa increases.
It's hard to change your processes overnight. The best way to start is by taking one step at a time.
Three reasons why your salon or spa should consider going green
➭ It's not expensive:
One of the common misconceptions most people have is that going green is expensive. Honestly speaking, incorporating eco-friendly steps in your salon will actually save you money in the long run. Whether it's turning off a light or unplugging an appliance that is not in use, going green is no longer expensive. Certain eco-friendly products are expensive. However, soon, the prices of these products also become more competitive.
➭ More clients:
Going green is a great marketing opportunity. These days, a large segment of customers are looking for businesses that follow green processes and use green products. There are many people who favor sustainability in their purchasing decisions and are sensitive to harsh chemicals. Remember, sustainability is a great way to pull in new clients.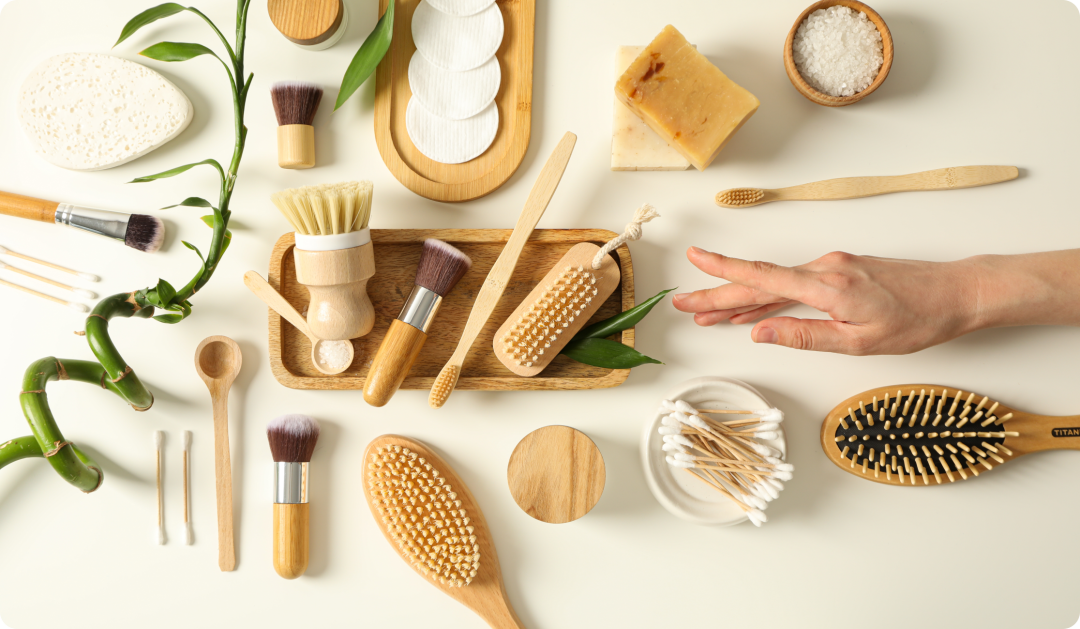 ➭ More responsibility:
Using eco-friendly products in your salon or spa also makes you come across as a business that cares about the planet. Though it involves making certain changes to your existing inventory, the end results are always fruitful.
Now that you've understood the importance of going green, here's how you can do it:
Embrace the cloud:
The amount of paper a salon wastes every single day is unreal. From printouts for transaction items to post-treatment invoices and using an appointment register to schedule clients bookings, paper diaries, sticky notes and postcards have almost become a part and parcel of the salon industry. Ditch paper usage and go the green way by opting for salon management software.
This not just simplifies your life but also replaces cumbersome paperwork. Whether it's taking appointments, storing customer notes, sending reminders to clients or emailing invoices, embracing cloud software has limitless possibilities. Adopting a paperless culture is good for the environment as well as for profitability. Investing in digital technologies is a one-time investment.
Save electricity:
At your salon, it is important to be mindful of your switches. Although salons need to be bright to showcase your work, there's no need to have lights switched on when nobody is in the salon or in rooms that are seldom used. Most spas often keep the lights in all their massage rooms switched on. This results in unnecessary wastage of electricity. Managing electricity in your salon involves teamwork.
You need to educate your staff on the importance of turning off lights, equipment and devices at the end of each day. Also, when it comes to choosing lights in your salon, opt for energy-saving options such as LED bulbs. LEDs are expensive but they last about 60 times longer. The lights you choose in your salon should be such that they are flattering enough to show off a client's hair yet bright or dim enough to do your best work. Also, if there's natural light in your salon, make use of it properly. It can bring out the real colors of your salon.
Find green substitutes:
Most salons have many materials that can be used just once. For example, disposable cups, plates, spoons, and forks cannot be recycled and are terrible for the environment. In the market today, you'll find plenty of eco-friendly substitutes. Recyclable and reusable materials go a long way in protecting the environment and reducing wastage.
Reuse, reduce and recycle:
On a daily basis, a salon has to deal with waste paper, glass, hair, and foils. Instead of disposing of it in crowded landfills, find a way to recycle the waste sensibly. Just disposing of it in an empty corner can pose as a threat to the environment. Disposing of it in a sustainable manner will be beneficial later in its lifecycle.
Conserve water:
Whether it's a hair wash or a manicure or a pedicure, a salon uses a lot of water each day. While it's impossible to not use water, the usage can be cut down. Most stylists have a habit of leaving the tap on while shampooing a client's hair. They need to be made aware of the fact that they are not just wasting water but also increasing your water bill. Get a plumber to check your taps and washers in case they are rusted. Also, check for any kind of leaks in your salon. These little steps will save you a lot of money down the line.
Choose eco-friendly appliances:
When purchasing appliances, make sure you choose the ones that have a good energy rating. Whether it's an air conditioner, dryer, washing machine, refrigerator or television, energy-smart appliances will conserve more energy and water than standard appliances.
Say no to toxins and harmful detergents:
To keep the salon floor spic and span, most salon owners make use of harmful detergents that claim to disinfect. Of course, they will achieve that for you, but leave a negative effect on the environment. One easy way to go green is by utilizing less toxic and environmental-friendly corrosive cleaners. If the products in the market are too expensive, you could also make your own cleaners. This will reduce the eco-footprint and make your staff conscious of conserving the planet too.
Scrutinize your supply chain:
If you want to choose a green and sustainable path to running your salon, make sure you pay attention to all the aspects of your business and supply chain. Only when you reach out to all layers can you rectify the problems. Involving your vendors is a good idea. Ask them if there are products in the market that will save water, and energy and reduce CO2 emissions. This can even mean investing in a few more towels.
Sustainability is an ongoing process and often starts with small steps. In order to promote a more sustainable future in your beauty business, say goodbye to pen and paper, and say hello to MioSalon, spa management software. By embracing the cloud, not only will you be saving money but also welcoming new clients. Try our salon management software absolutely free!