Tips to Delight your Salon and Spa Clients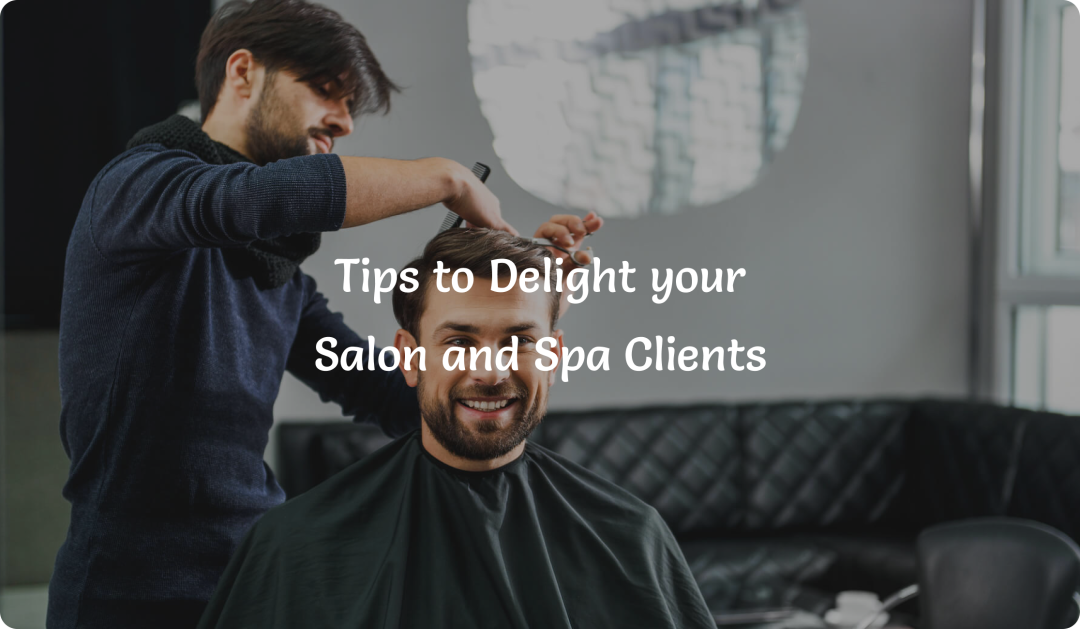 Customer service is all about exceeding client expectations. Although good services are important, they're of no use if you fail to delight your salon and spa clients. Additionally, when you go the extra mile to make a client's day, they will remember you for a long time and come back for more. Delighting your customers is all about being consistent. For example: For instance, just as how nice you are to a new customer, being nice to a regular customer is important as well.
To Delight your Salon and Spa Clients Can Be Tricky. However, When Done Tactfully Using These Tips:
VIP experience every time:
Treat your customers the way you treated them on their first visit. From the time they step into your salon till they leave, your aim should be to make them as comfortable as possible. Offer free valet parking service to all your customers. If they are waiting till their stylist finishes up on another appointment, offer them a bottle of water or hand over your beverage menu, in case you have a bar license. Keep sufficient coffee table books for them to read. A receptionist should not get too nosey into a client's life. Ask how they're doing, and let the conversation flow.
Personalize experience:
Beyond remembering your client's names, shape a personalized route for every customer. Leverage spa software to send out reminders, and birthday greetings, make announcements of new services and new branches and launch new products or event-related messages. Furthermore, personalized birthday cards and discount coupons make customers happy and help to keep them coming back They feel important and recommend your spa to their friends and relatives as well.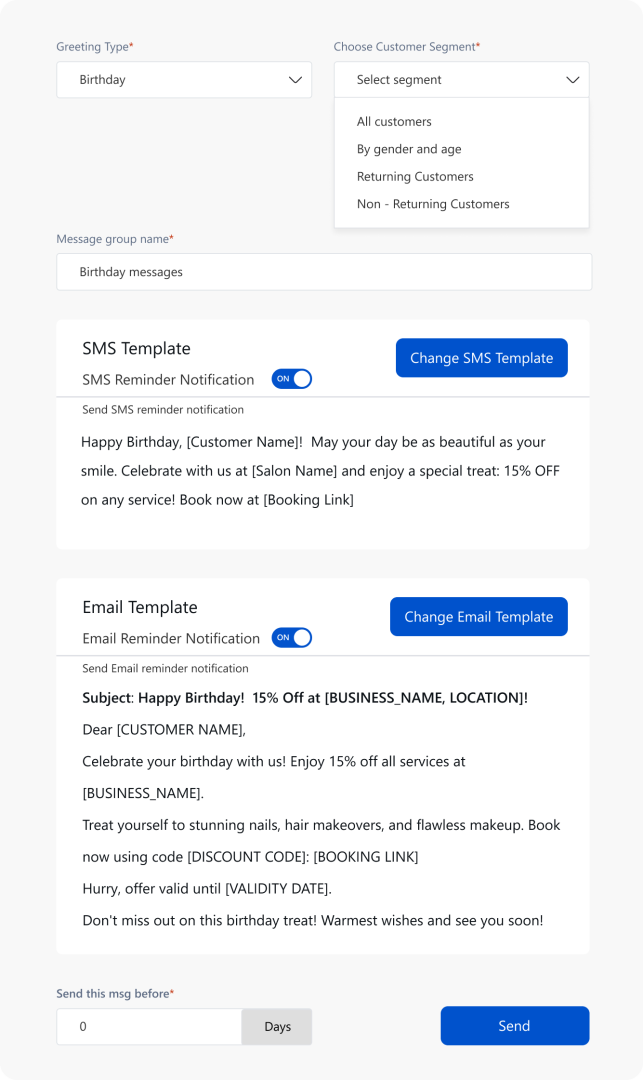 Spa perks:
A spa should choose one day a week to delight clients with additional perks. From offering a free glass of sangria on Mondays to 50% off on the second service on Tuesdays, spas should come up with new ways to entice clients and keep them coming back. A spa should use spa software to keep its clients updated about various offers and programs.
Membership program and loyalty points:
Implement a loyalty rewards program. Add points to their account after every service they avail. Keep the clients informed as to how many points they have collected. Once a sufficient number of points have been collected, clients will definitely come back to redeem the same. Also, having a membership and referral program can increase the frequency of visits, retention rates, and productivity, and drive revenue to your spa.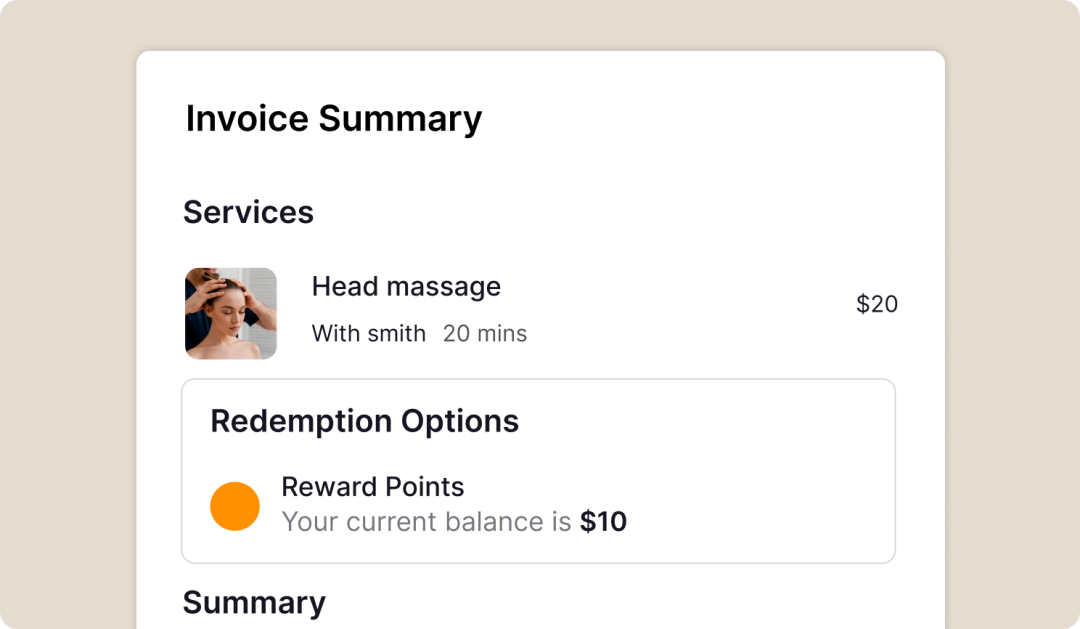 Offer a free service:
If a client is kept waiting for too long, be nice and offer a free service. It doesn't have to be the most expensive service on your menu. Even if it is something simple, it will make your clients happy and compensate for the waiting time. You can even come up with a special menu to let your clients choose for themselves. Free services you can include are cut, file, and polish, hair consultation, foot massage, or a free sample of your new product range.
Social media engagement:
Connect with your customers beyond the four walls of your business. Spa software can effectively help you stay in touch with old as well as new clients on platforms such as Facebook and Instagram. When you skim through client history and find that a particular client hasn't visited your spa in a while, call them. Find out the reason behind their discontinuation. Email them a 10% discount voucher to entice and engage with them. The subject of your message should be something like 'Hi Amanda, we miss seeing you'. This will definitely delight them, and make them want to continue visiting your spa.
In your salon and spa, take advantage of every single moment to make your clients feel cared for. Pay attention to details, and you'll never miss an opportunity to keep clients coming back. Use MioSalon, spa software, to personalize experiences, and take care of every minute requirement of your clients.