Tips & Tricks To Create Salon Menu That Boosts Sales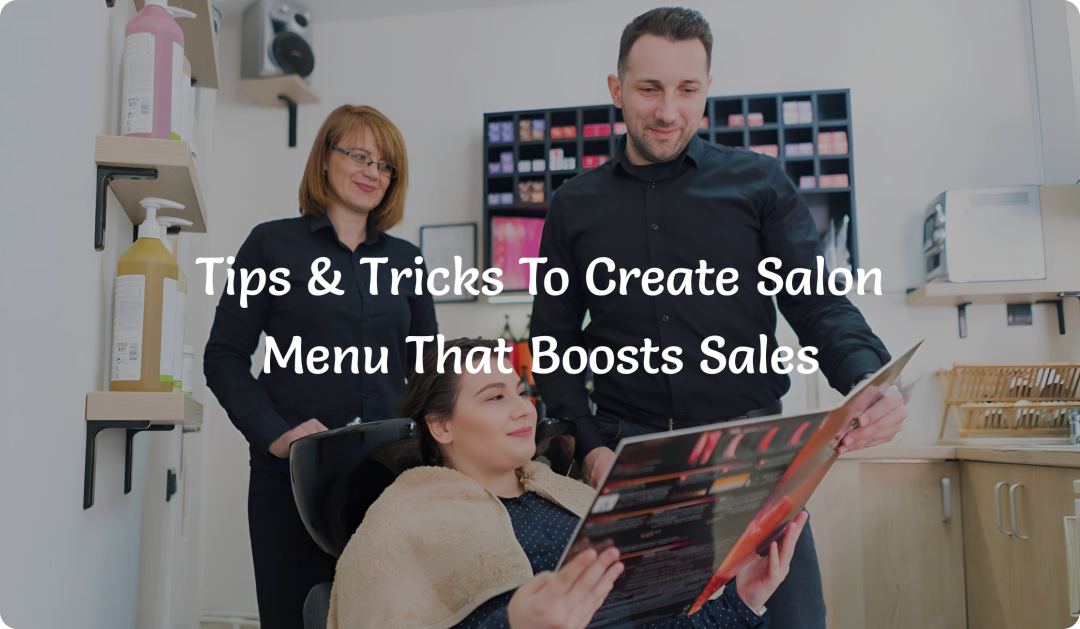 An important element of how to manage a salon is to create salon menu with the right pricing strategy. You are who you are because of the services you offer. A good salon menu will help your clients decide which treatment they'd like while a salon menu done exceptionally well will even sell treatments for you.
When you have your salon pricelist incorporated into your online salon booking software, your clients can easily schedule their appointments at their convenience.
Besides having a paperless menu, it is also important to have a hard copy for your walk-in clients.
In this blog, we've discussed some fool-proof tips and tricks that will help you create salon menu that will sell your services to a prospective client.
Also, read this: 7 Amazing Benefits of Salon Booking Software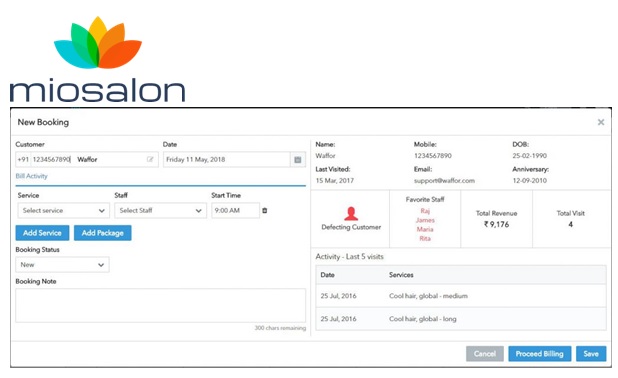 Do these To Create a Salon Menu That Boosts Sales:
1. Know your clients:
Even before you create a salon menu, you need to be sure who you're writing for. Of course, you can cater to multiple demographics, but every salon will have a certain area of specialization. Thus, if you own a nail salon, the way your menu is written will be slightly different than if you own a hair salon. Also, the first glance at your menu should easily convey to your prospective client if it's a unisex or single-gender salon.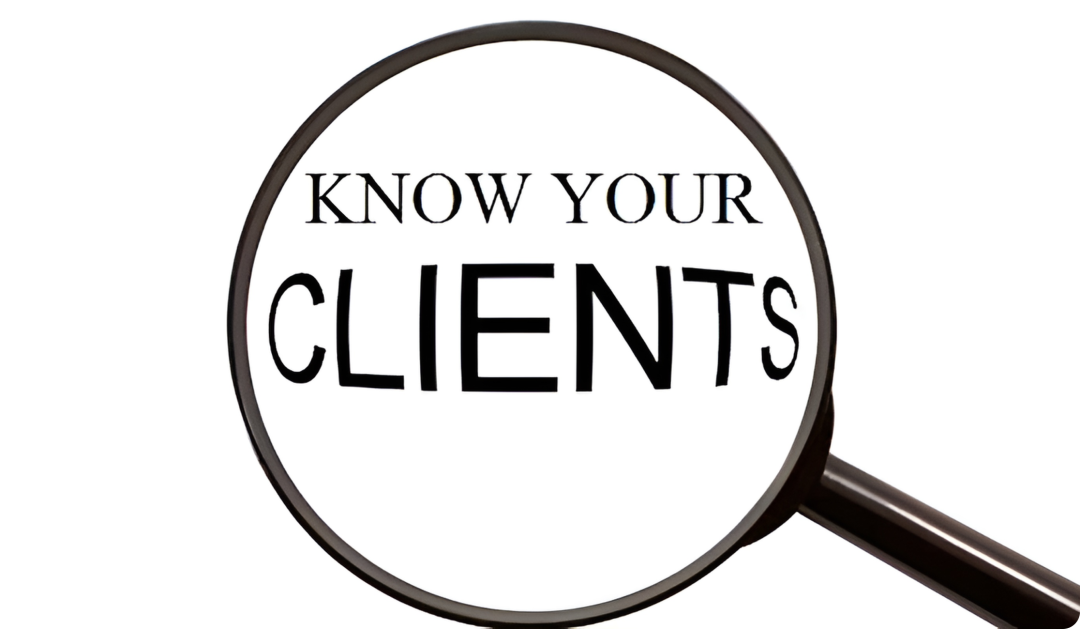 2. Categorize treatments properly:
Once you've decided your target demographic, you need to neatly put your services into different categories. This makes it easier for your clients to find the services they are looking for. Think of it like a restaurant menu. If a customer wants pasta, they'll straightway head to the main course section. Similarly, in your salon too, it should be easy for a client to find hair and nail-related treatments. It's always better to bundle up similar services under one category. Likewise, it is absolutely necessary for a Salon to have Inventory Management Software to automate and manage salon inventories and product consumption.
3. Treatment Description:
When a client is scheduling their appointment on the beauty salon software, they can't really ask anyone what the service includes. Thus, it is important to walk your clients through what they can expect from each service by including a little description of each treatment. When the features and products used in the treatment are mentioned, clients are more likely to book an appointment. For example, if your salon or spa offers two types of pedicures at different prices, how would your clients know which one is better than the other?
Key Tip: Understand the Art of Adding Values to Your Salon Services
Writing a salon menu description like this will definitely result in an increase in your overall bottom line:
Regular Pedicure: A therapeutic treatment for your feet that removes dead skin, softens hard skin, and shapes and treats your toenails.
Premium Pedicure: A purifying and detoxifying treatment that includes cut, file, detox, dead skin removal, aromatic oil massage, and polish.
Good copywriting matters: Great copywriting isn't just for your salon website and marketing collateral. It is extremely crucial for your salon menu as well. Since a salon menu has space limitations, clear, concise copy is important. Avoid using industry jargon. Use language and words your clients would understand.
You may be interested in: How Salon Management Software Helps Increase your Revenue?
Choosing a salon menu design: The first impressions of your salon menu count. Believe us; people are going to judge you on the basis of how your menu looks. Instead of having the salon price list on the cover of your menu, how about keeping it simple and straightforward with 'salon menu'. It sounds less rigid and gives your clients the impression that your salon is flexible and easy-going.
Whether it's a hard copy or a soft copy on your beauty parlor software font matters. You want your menu to be easily readable. Don't reduce the font size only to squeeze in more information. Also, another way to ensure your services sell is to have enough white space. It makes things look a lot more professional.
Did you know? You can Increase your Salon Revenue by 30% from your Existing Customers
Research suggests that your salon menu reflects the quality of your skills and services. When getting copies of your menu printed, make sure you use high-quality paper and ink. A frail piece of paper lying on your front desk definitely won't speak well of your salon standards. If you've got a room in your budget, get it professionally designed and printed. It makes all the difference to your sales.
Now that you have most of your salon menu sorted, the next important step is to get your prices right. Most salon and spa owners exhibit zero confidence when deciding upon the prices of their services.
Firstly, it is extremely important to be upfront with your pricing. People like to know what they're getting into and what they can expect from the services you offer. This way, people can decide before they arrive or by viewing your menu on your online salon booking software.
A common trend we've noticed with regard to salon menus is the power of the number 9. It really helps increase demand and ultimately sales. For example, if you're introducing a new type of nail art in your salon and were thinking to charge Rs. 550 or 600, try Rs. 599 instead.
Tips to keep in mind before you create salon menu
1) Keep your prices realistic. Based on the direction of your business, the cost structure, expenses, and your resources, you must set your prices.
2) The price of each service you set must cover the cost associated with it. Pricing your services too low may attract a large sales volume but will not improve your bottom line. On the other hand, if your prices are too high, your sales volume will be low and you will not be able to cover operating costs.
3) Your clients are not always looking for the lowest price. Salon owners have this mindset that only when their services are priced low, they can attract clients. Remember, many clients are willing to pay premium prices if you're offering quality services and friendly customer services at a convenient location. Hence, it is important to know the competitive advantage of your salon to meet your customer's demands.
Quick read: 7 Tips To Be A Great Salon Receptionist! What You Must Know?
4) Lastly, if you are offering discounts to your clients, make sure you have a good strategy. Instead of cutting down your prices, a good practice is to add value to your salon services. This way, you will be able to attract clients and maintain a steady bottom line.
When you create salon menu, approach it from a marketing perspective. Put yourself in the client's shoes and think if you would choose those services if you were in their place. Instead of just describing the treatment, inform the reader as to how it can benefit them.
When you create salon menu in the right way, it will not just boost sales but will also see a steady increase in the number of appointments on your online salon booking software. Your menu is a reflection of you and the services you provide. To create a last impression in your potential customer's mind, automate all your salon processes with MioSalon.