Revamp Your Salon and Spa Marketing: 5 Mistakes to Fix Now!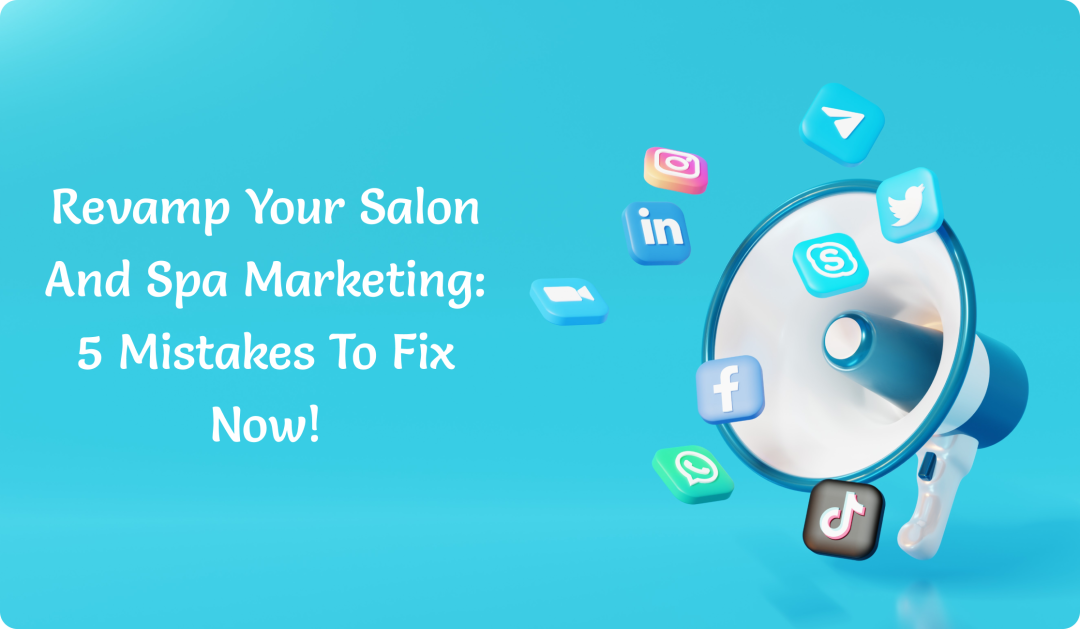 Creating your salon and spa marketing strategy can be a daunting process. If you really want to make it big, you need to get out there and spread the word. It's almost impossible to get results with little or no effort. Therefore, when you take the plunge into the salon and spa industry, the first step would be to curate a fool-proof marketing plan.
Salon software is definitely every salon and spa owner's savior. Whether your aim is to attract new clients, retain clients, or increase your bottom line, salon advertising definitely becomes much easier.
However, in the quest of making a thorough marketing plan, the majority of salons and spas consistently make certain marketing mistakes that they need to avoid now. Not detecting these mistakes early in the business can definitely hamper sales and affect the bottom line altogether.
Here are the 5 Most Common Salon Marketing Mistakes You're Making, and How you can fix them:
1. You're not personalizing your content:
Most salon and spa owners think everyone is their audience and send out marketing messages in bulk. Let us tell you, this is not going to work. The aim of a salon and spa marketing strategy is to strike the right chord in the target group. You need to make the client feel special by including their name in your marketing emails and text messages. Take time to divide your target group into different personas. For example, A bride-to-be will not have the same beauty needs as a mother of two. The subject of an email to a bride-to-be can be something like "Neha, we have your bridal makeup sorted".
2. Ignoring customer reviews:
Customer reviews and testimonials can definitely boost your beauty business. Every customer wants to know what another customer says about your beauty services. Having positive reviews on your salon software adds transparency to your business and builds credibility. In case a client posts a negative review, you can easily filter it out. Send your clients a reminder to review your salon or spa once they leave the premises.
3. Zero social media presence:
Today, most potential clients look up social media sites such as Facebook and Instagram to gain a fair understanding of your salon and spa services. A survey reveals that most people visit a salon after seeing pictures of a friend on Instagram. Therefore, having an up-to-date social media presence is a must. Besides attracting customers, it also gives you the chance to show off your services, trendy haircuts, your spa products, and much more, with relevant hashtags.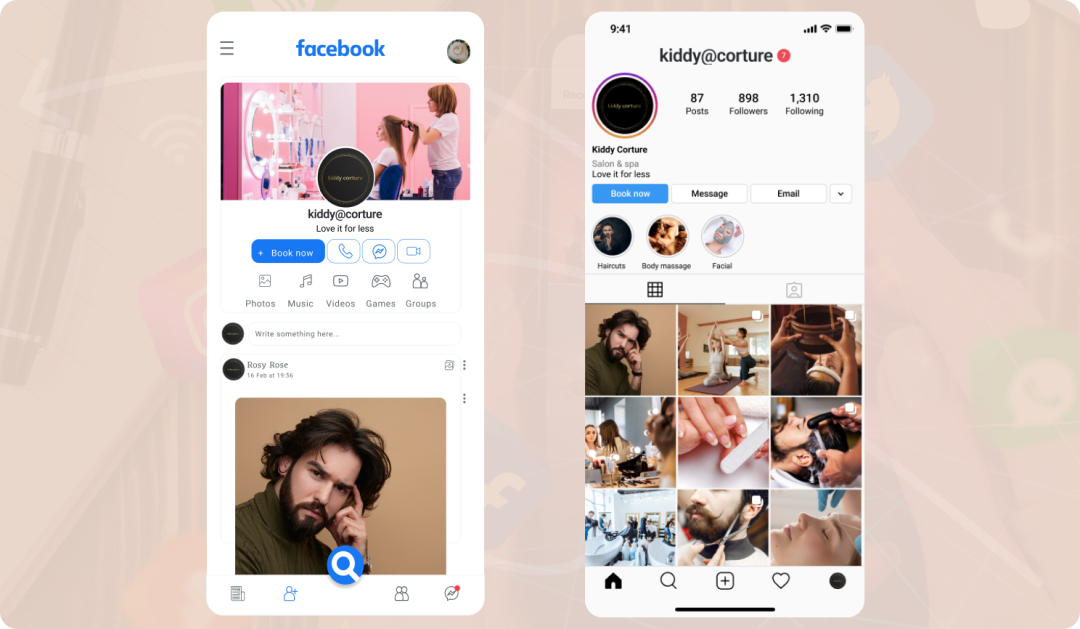 4. Your marketing messages lack creativity:
Creativity adds life to your marketing messages. Typical marketing tactics can be boring. Your clients too will get annoyed if you send the same thing again and again. Therefore, infuse some creativity. Blogging is a great way to let your clients know about your new products. You can attach a link to your email marketing campaign so that you make sure your audience reads it. You can even give your salon a voice by creating videos on product reviews, beauty hacks, and benefits. Using video to your advantage can definitely take your salon and spa marketing game to a whole new level. 90% of users find product videos helpful when choosing their salon and spa. You can even embed the link on your salon software so that every time a potential or existing client visits your salon or spa page, they're greeted with an outstanding video message.
5. Adding your salon to discount sites:
To increase visibility, many salons and spa owners find it viable to get onto discount sites. If you are doing this, you need to stop now! For example, if you are offering 50% off on a hair spa for the day, you'll have a large number of clients pouring in that day. But what about the rest of the days? Discount sites usually promote a large number of salons and spas. Therefore, the next day if you do not run a discount, your clients are likely to visit your competitors thus resulting in zero repeat customers. In the process of doing this, you will be rewarding strangers whom you may never see again, and end up losing out on regular customers. You can rather post deals on your salon software and start a customer loyalty program. This will definitely drive customers and increase retention rates.
Figuring out these mistakes will definitely pave the way for a fruitful beauty salon and spa business. If you have been making these mistakes for a long, don't get upset. It's time to change now. MioSalon, salon software has some great salon and spa marketing features that will make sure you get it right every single time.