5 Tips To Handle The Salon Reviews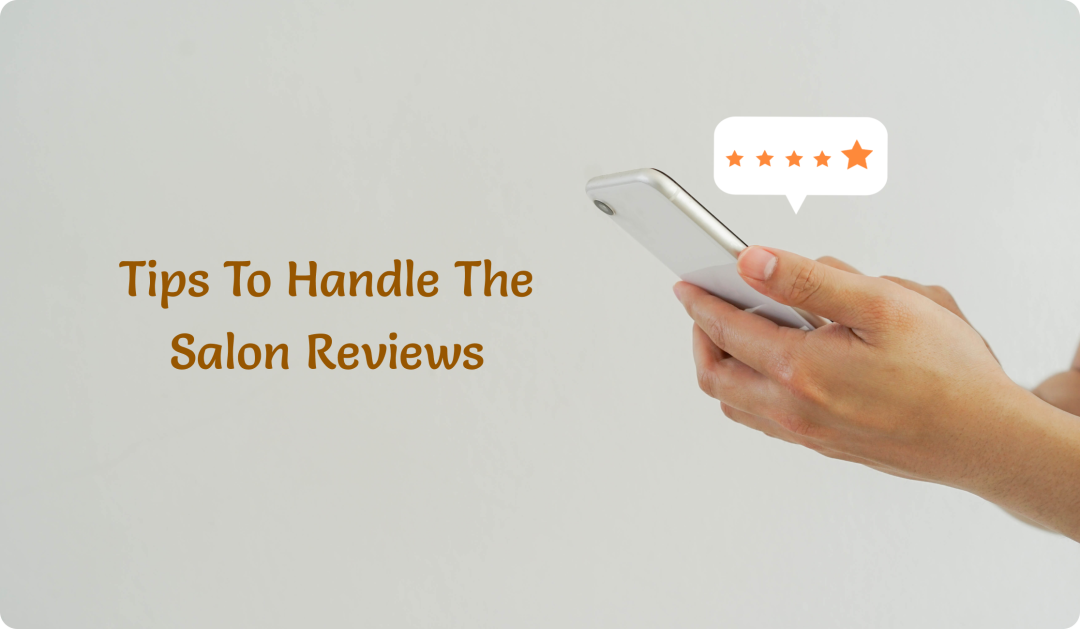 Good Salon Reviews are always the driving force of your salon business. Did you know? The beauty salon business is savagely competitive. With so many salons emerging, carving your niche can be quite a challenge. Nevertheless, you can always cut through the crowd and establish your presence using salon software.
Today, social media and online platforms have become an integral part of our lives. All our actions are guided and shaped by it. We are in need of constant social media approval, and thus even when we need to discover a salon, we turn to sites such as Facebook, Bing, Twitter, and Yelp.
Apart from social media sites, salon websites also play a vital role in attracting new customers and engaging with existing ones. Maintaining and enhancing your online reputation is a must. One negative review can completely hamper your image and brand name.
As per a recent survey conducted, nearly two-thirds of people said they are most likely to choose a salon based on online reviews posted by customers. When asked where they look for these reviews, they answered – Facebook.
After Facebook; Instagram, Google, and Twitter are their other favorite sites to find salons based on reviews, So when they view your Good salon reviews, it would be an added advantage. Also, 75% of consumers go online to find reviews while 80% trust online reviews as much as referrals.
Negative comments and reviews usually have bad outcomes. They can impact your social media and web traffic. This also means fewer people are likely to visit your salon once a salon reviews blows out of proportion. Certain salons have also changed their name or shut down business only because of this.\
Therefore, handling reviews is crucial to your salon business if you wish to succeed. In this blog, we have discussed how positive salon ratings can be a boon to your business as well as how you can deal with negative salon reviews with the aid of salon software.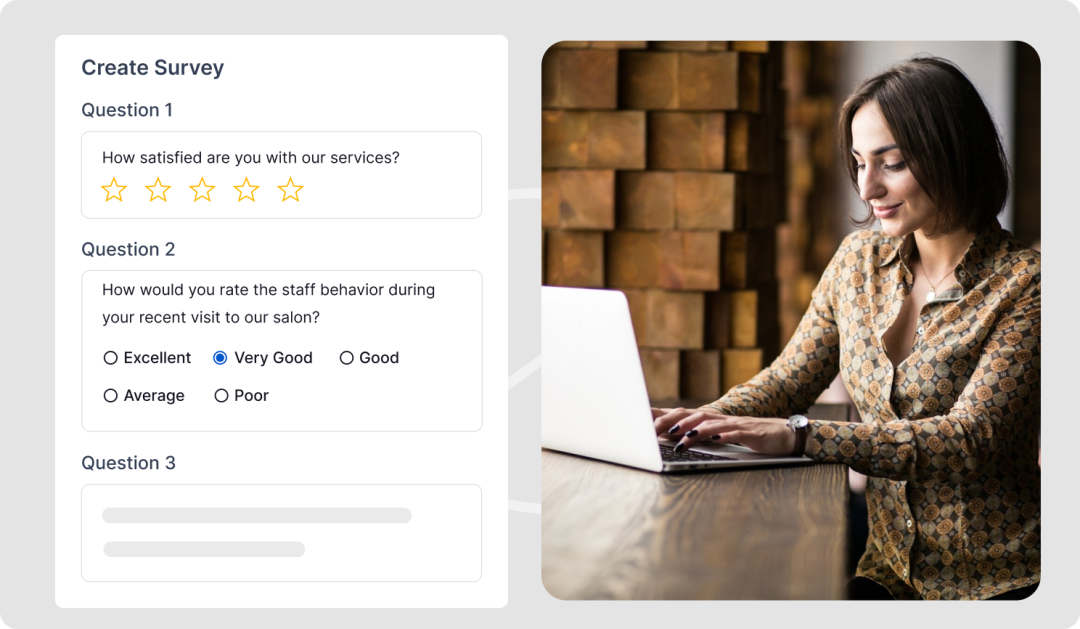 Here Are The 5 Tips To Handle Salon Reviews
1. Respond Promptly:
Whether positive reviews or negative salon reviews respond quickly. When you respond promptly, it gives your customers a sign that you care about delivering a great salon experience. While you can thank clients for positive feedback, you can tackle negative reviews by offering incentives or a gesture of great customer experience. Understand what led to the negative experience and assure them that it would not reoccur in the future.
This way, you will be able to minimize any potential damage as well as be in your customers' good books. Negative reviews spread like wildfire. Prevent that from happening by resorting to salon software to manage and respond to digital feedback. Every time a client submits negative feedback, you can configure your salon software to send an alert/notification. This way negative reviews and ratings can be filtered out and kept at bay.
2. Take The Conversation Offline And Respond Privately:
The worst thing you can do for your salon business is to get into a verbal spat with a client online. If something bad has been said about your salon, listen carefully and reach out to that particular client offline. While you can post an immediate short response to a negative review online, address and resolve the issue offline by having a detailed discussion with the client. Communicate with them via email or phone to understand why they felt that way and what you can do to never repeat the same. This approach will make the client also feel rest assured, and they are more likely to give your salon a second chance altogether.
3. Shadow Negative Reviews With Positive Salon Reviews:
No matter how good you are at your craft, negative reviews are the part and parcel of every business. You cannot shut them out completely because there will always be a certain set of people who will have an issue with the kind of services you offer. Fret not! The easiest way to deal with something like this is by drowning out all the negative feedback with positive reviews and ratings. Request feedback from clients immediately after they avail of a service.
With the help of salon software, you can also send them text messages and emails to remind them to rate your services. However, don't get too pushy. Let them respond whenever they get the time. This is a great way of ensuring that positive reviews outweigh the negative ones. You can also bribe them with loyalty points if they review you on sites such as Facebook, Yelp, Trip Advisor, and Google.
4. Look For Customer Salon Ratings:
Most of the time, customers are posting salon reviews regarding your salon in places you are not even looking. Thus, it is important to understand the places where your salon is being spoken about. Three specific places you should check for your salon ratings are your Facebook page, your salon software, and Google. Third-party review sites such as Yelp and Bing can be checked occasionally too. When a client reviews your salon on your Facebook page, the review cannot be deleted. The only way to deal with negative comments here is by asking friends and family to post positive reviews.
However, that's not the case with salon software. When a client reviews your services on the software, they do not automatically get posted on social media sites. You can instead set the 'negative feedback alert' option and get notified every time a bad review is posted. It's good to keep negative feedback away in order to prevent the image of your salon from being tarnished. However, take negative testimonials seriously. Though you don't want to post them publicly, connect with the customer offline and understand how you can make up for it.
5. Turn Negative Feedback Into An Opportunity To Connect With The Client:
In every negative review, look at the positives. If a customer thinks in a particular way about your business, maybe it's for the better. Look at key insights in negative salon reviews, and understand where you're going wrong. Use this as an opportunity to engage with your customers. Salon owners should look at bad reviews as early warning signals to address the problems before they can escalate. When you connect with customers, you can apologize to them for the given experience, and request them to take down the defamatory salon ratings. You can also negate bad feedback by showcasing your salon's unique strengths.
MioSalon, salon software, has been specially curated for the beauty business. It is the best way to filter negative reviews online and make sure only the positive ones are highlighted. Good feedback and positive reviews are a great way to stay ahead of the curve on search engines too. When potential customers search for your salon on Google, they will only see positive salon reviews. Maintaining your salon image is our forte. To sign-up for a FREE trial, visit https://www.miosalon.com/signup.