Tricks to Optimize Your Spa Or Salon Website Presence?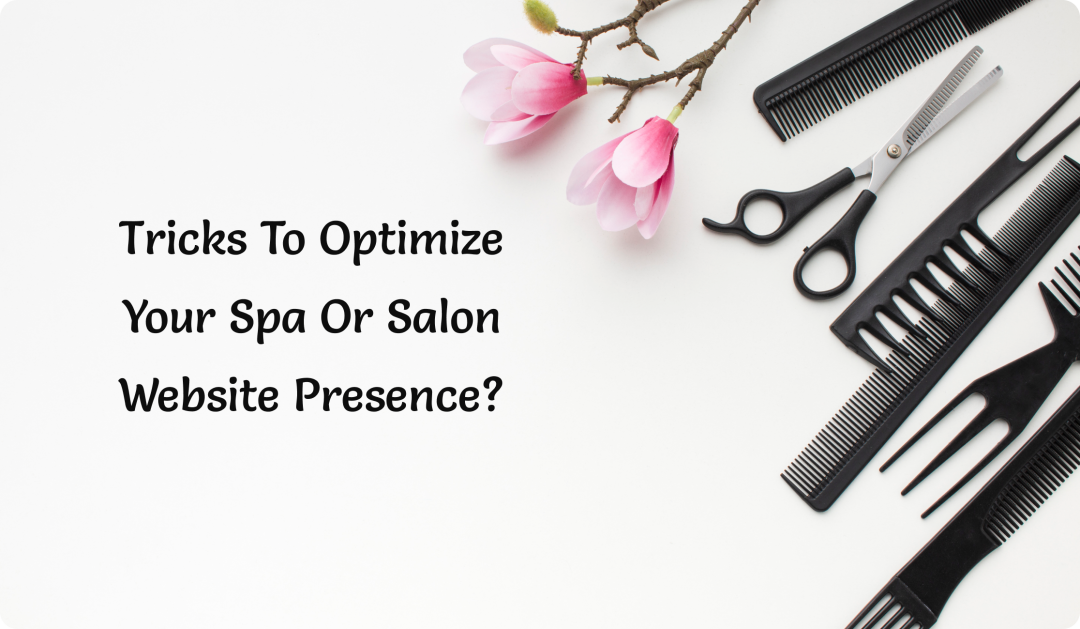 We are all occupants of a highly digitized era. If you want to put your business out there and engage with customers, building a strong online presence is a must. A compelling Salon Website Presence is vital for any service-oriented business including salons and spas. With the growing competition, the need of the hour is to stand out from the crowd. Putting your business where clients are looking will take your business up a notch. Whether you are a seasoned salon owner or a newbie, with certain tricks and tips you can definitely take your salon business to the next level.
Effective Ways To Build Your Spa Or Salon Website Presence As Well As Attract New Clients
Website: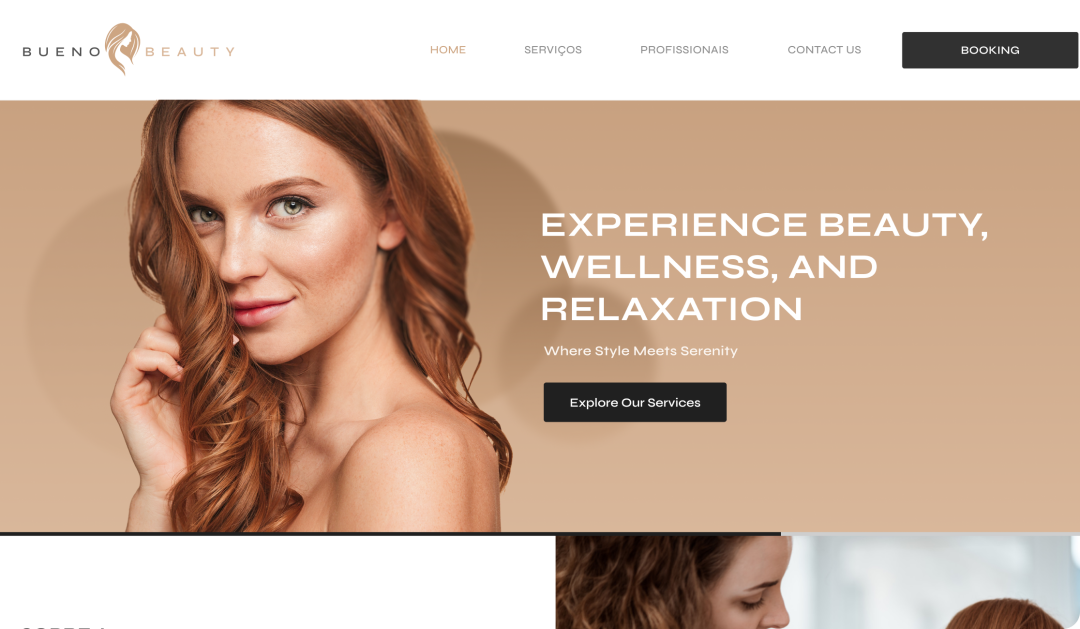 When you take the plunge into the beauty salon business, the first step is to create a website. With a website, you are taking baby steps towards improving your Salon Website Presence. A website for a salon or spa also serves as a virtual window that clients can visit as and when they want. Most salon owners look at websites as an unnecessary investment for their salon business. However, we cannot stop stressing over importance. Your website is often the first impression your clients will have of your business. Thus, you need to work towards optimizing your website. A typical spa or salon website must include an about us page, treatment menu, testimonials, images, and a link to your beauty parlor software which will give your clients the ease to make online bookings. Here are a few things to keep in mind creating a website:
Content:
The content on your website should be fresh. Try and come up with something creative and innovative. For your website to align with search engine optimization standards, including 300-500 words on each page. The content should include a healthy balance of keywords, headers, and internal links. Over a period of time, if you've made any major changes in the pricing of your salon or spa menu, update the same on the website. Your new, as well as existing clientele, can be quite irritated if the price of the service they have to pay is different from the price given on the website. Therefore, update as often as possible.
Include a Blog Page:
Most local business owners build a website and then forget about it. Remember, search engine
Google appreciates and only recognizes websites that are dynamic and are frequently updated. We are not asking you to change your content every fortnight. The best way to be in the good books of top search engines is to include a blog page on your salon or spa website. Digital blogging is not rocket science. A salon or spa should leverage on blog posts to promote the latest offers, introduce new products, expert advice, DIY face packs, and styling tips to clients. To make sure your clients actually read what you are posting, link your blog to your social media pages such as Twitter and Facebook as well as your beauty parlor software. When writing blogs, make sure you are writing for the web. The underlying objective here is to boost your Salon Website Presence. Therefore, in every blog post, make sure to include common phrases people might use on search engines when looking for salons or spas similar to yours. As the visibility of your blog page increases, your search engine ranking increases too.
Reviews and Feedback:
When you are working toward optimizing your Salon Website Presence, you must manage an online reputation. Your potential customers want to see what your existing customers are saying about your business. Thus, customer feedback and reviews are extremely important. Beauty parlour software, review sites, and social media pages are great avenues to expose your work to new clients. Finding a new stylist can be quite an intimidating process. However, positive reviews can work as a deciding factor for clients who are looking for a new salon. Encourage your clients to leave positive reviews of your salon. Ask them to highlight your team's skills or something they liked in particular. When clients highlight a particular service, they are giving your search marketing more power.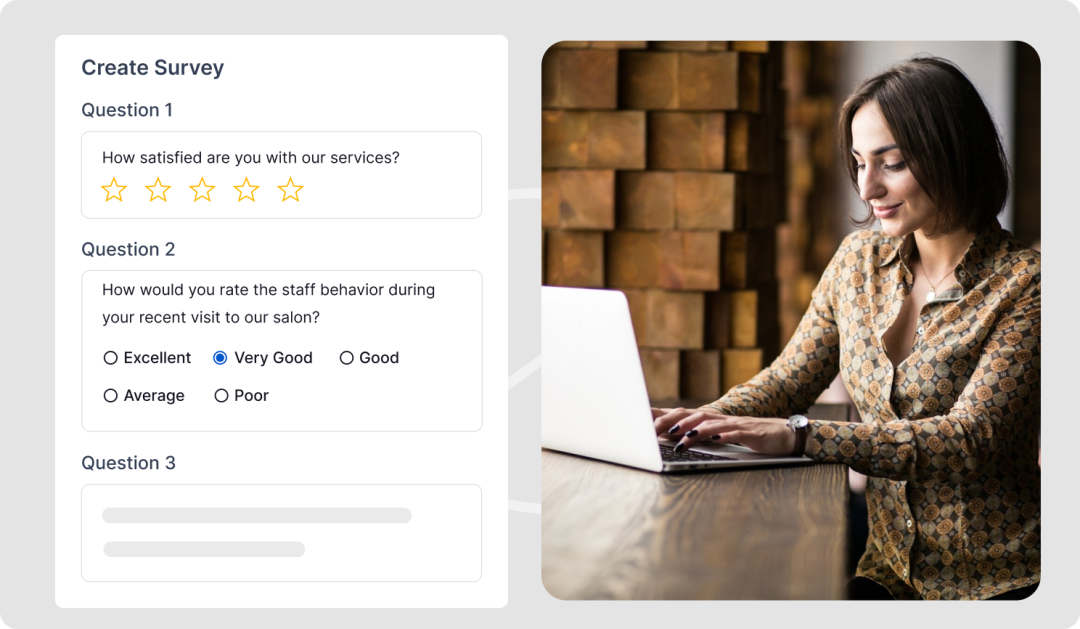 Most Read: The Best Way to Collect Feedback from your Salon Clients
Optimize Your Website For Smartphones:
Most clients today are looking for your business on their smartphones and tablets. Very few people resort to their laptop or desktop to search for your business. Therefore, once you create a website, make sure you optimise it for mobiles and tablets. If a website is not optimised, it may appear ugly on smartphones. Once you decide to make your website mobile-friendly, test it. Your website should look the same on the phone as it would on a desktop. This will enable your clients to book appointments on-the-go in a hassle-free manner. Make sure the navigation is easy, un-cluttered and user-friendly. This will definitely boost your presence on search engine bots. Another point to remember when optimising your website for mobile is to avoid large and complex graphics. The text should be easy to comprehend.
Beauty Parlour Software:
Consistency is key when building an online presence. Therefore, be consistent and build a great brand. Your name, address and phone number should be present literally everywhere. To engage with your clients and build visibility for your salon or spa, sign-up with a beauty parlour software. The way you present your business to your customers online shapes your clientele. Beauty parlour software also allows clients to book appointments online. This makes it easy for a new customer to schedule an appointment who is searching for your business on Google. On the software, you can list the pricing and services too. Once you've set up a digital presence with the aid of a website, use SMS and email marketing on beauty parlour software to drive traffic back to it. Every time a client has to schedule an appointment, they will be asked to enter their phone number, name and email ID. This makes it easy for salons and spas to use this information to send marketing mails in the future. However, spamming them is the worst thing you can do for your business. Use this information to inform them about holiday discounts, promotions, exclusive events, product launches or any change pertaining to your salon location or phone number. You can also come up with creative SMS marketing campaigns. You can prompt new customers to make an appointment and remind existing customers that they're due for an appointment.
Online Directories And Social Media Marketing:
Besides being in the internet age, we are in the social media age. Use this as an opportunity to make your salon or spa shine in a good light. Use before and after images to showcase the work of your talented team, an overall look of your salon or spa, holiday baskets, discount coupons, and tutorial videos. Post-high-quality content that will resonate with your experience in the industry. Social media is a great way to drive traffic to your website and boost your internet presence. Urge clients to post positive reviews about you. MioSalon, the beauty parlor software, integrates with leading social media platforms such as Facebook, Twitter, and Instagram, which makes it easier to keep your social presence up-to-date. Listing your website on online directories is also a great way to boost your SEO efforts. Create a profile and include your salon or spa name, address, phone number, and website URL.YellowPages, Google My Business, Yelp, and Bing are great places to start. You can also try Facebook and Instagram location-based ads to put your business right in front of local customers. Attaching a discount code with your ad further improves your efforts of making more clients walk through your salon or spa door.
Most Read: Boost your Social Media Marketing to the Next Level
The World Wide Web is not a scary place to be in. Therefore, fret not! With a little effort and beauty parlor software, establishing and optimizing your Salon Website Presence is easier than you think. As your brand awareness grows, your percentage of search queries and website traffic will improve too. For more information on MioSalon, beauty parlor software, features, and pricing visit, https://www.miosalon.com.