5 Ways Salon Software Can Create a Good Client Experience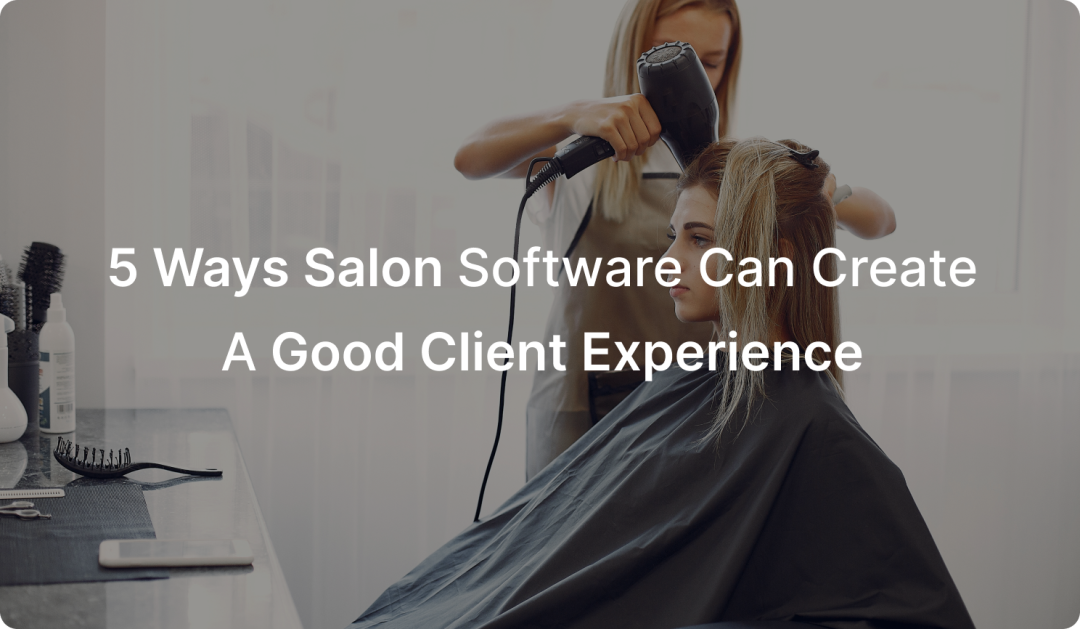 Salon Software plays a major role in Salon and Spa Business. In the beauty business, customer experience is the next big thing. When you offer your clients an experience that is second to none, you'll get more of what you're really after – increased customer spending, increased revenue, and reduced customer churn.
In the post-COVID world where everything seems to be touchless and contactless, how do you go about offering your clients an exceptional experience while keeping safe? Well, the answer is simple. Your hair salon software can help you create a consistent experience for your clients no matter which location they visit. The little things you do can go a long way in ensuring they return to your salon or spa for their next visit.
Table of Contents:
1. How do I Improve Customer Experience with Salon Software
2. How to Send Text & Email Appointment Confirmations & Reminders
3. How to Get Consistent Membership Redemption in a Salon
4. How to Maintain the Online Presence & Reputation of your Salon Business
5. What is a One-stop Marketing Solution for Salon Business
1. How do I Improve Customer Experience with Salon Software
If you're still wondering how you can enhance customer experience and interactions, here's how:
Start by Making the Booking Process Seamless:
As the saying goes "The first impression is the best impression". When first-time client hears of your business, they probably want to schedule an appointment with you. The medium through which they can do so matters. Gone are the days when customers would wait in the phone line to book their appointment.
Today, everything happens online. Thus, it is in your hands to ensure the process is made as simple and seamless as possible. Did you know? 50% of online bookings are made outside normal business hours.
Use your Salon Software to personalize the online booking experience for your clients. While the process should be simple, ensure your brand image remains consistent too. This means adding your company logo and branding throughout the platform. Remember, customer interaction is all about relationship management, advocacy, and brand awareness.
Therefore, an easy-to-navigate online booking experience is the first step to creating a consistent client experience.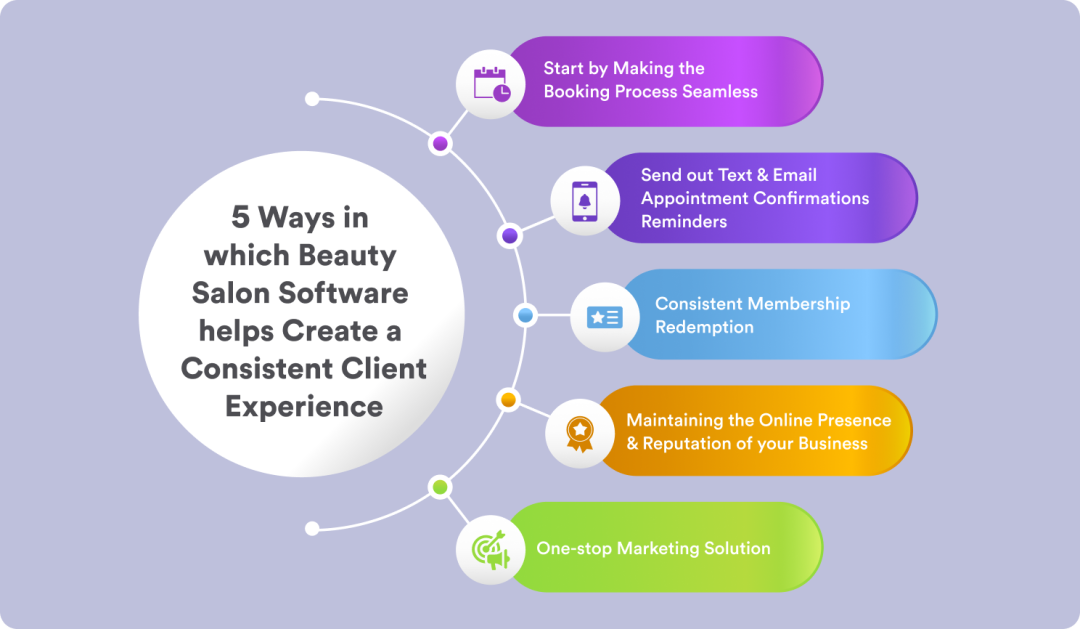 2. How to Send Text & Email Appointment Confirmations & Reminders
Sending out confirmation messages and reminders not just helps clients make it in time for their appointment but also helps your salon or spa business. Nowadays, people tend to lead busy lives which makes them forget about an appointment they had scheduled weeks ago.
By sending out reminders, you can ensure your clients arrive on time for their appointment. No-shows do not just disrupt your workflow but also impact employee productivity and affect your overall bottom line.
The best way to eliminate no-shows, overbooking, and cancellations is by sending out automated text and email reminders to your clients on your Salon Software. All you have to do is set up appointment reminders on your software and your clients will be instantly alerted days before and on the day of their appointment. It is indeed the secret to keeping your clients and employees happy.
3. How to Get Consistent Membership Redemption in a Salon
It's no surprise that membership packages are a significant revenue generator for salons and spas. Whether you own a single or multi-location business, you can create membership packages to improve the revenue of your outlet. With the right salon management software, the creation and redemption of membership packages become much easier.
If a client isn't able to redeem their membership at any of your salon locations, several problems can arise. To eliminate this completely, salon and spa software like MioSalon can help clients redeem their membership at any location.
A major part of providing a consistent client experience is ensuring that they are offered the same experience at all your locations. This reinstills their faith in your business and eliminates any kind of confusion.
4. How to Maintain the Online Presence & Reputation of your Salon Business
There is a common misconception that a great customer experience begins when a client visits your salon or spa. Well, in reality, your first interaction with your potential customer determines what they think of you. This often begins online on social media platforms and Google.
If they find your Instagram or Facebook page looking dull or the information on Google inaccurate, they would have already made a few assumptions about your business.
To prevent this from happening, you have to ensure your business listing is accurate online. Update addresses, business hours, phone numbers, and online booking links for all your locations. Your brand should shine in good light wherever potential customers search for your business.
Ensure positive reviews outweigh the negative ones. Use the feedback system on Salon Software to control what's being said about your business online. This not just helps you to stand out from your competition online but also improves your website's ranking on Google.
If the reputation of your salon or spa is positive online, the visibility and discoverability of your brand improve which translates into more booked appointments.
5. What is a One-stop Marketing Solution for Salon Business
Whether you're a new or seasoned salon owner, you cannot ignore the several benefits of marketing. It is critical to business growth and customer retention. The simplest way to create targeted promotions and run marketing campaigns is by using your spa management software.
Since most of your customer data is recorded on the software, you can send out personalized messages to each one. It also segments customers based on the frequency of their visits. This means you can truly personalize emails which can further improve engagement rates.
For example, the software automatically notifies a client who is due for their next hair coloring service. These little steps you take can go a long way in creating a consistent client experience.
In today's day and age, automation is the name of the game. If you want more customers to visit your salon or spa, you have to keep them engaged. The best way to drive client loyalty and increase revenue is by getting MioSalon, Salon Booking Software.
It has several in-built tools and advanced solutions which are curated for single and multi-location salons and spas. It helps you create, manage and promote a consistent client experience across each and every location.
Impressed with these exceptional capabilities? Sign-up to start using the smartest Salon Software.