Key Performance Index for Salon and Spa Growth! Are You Checking It?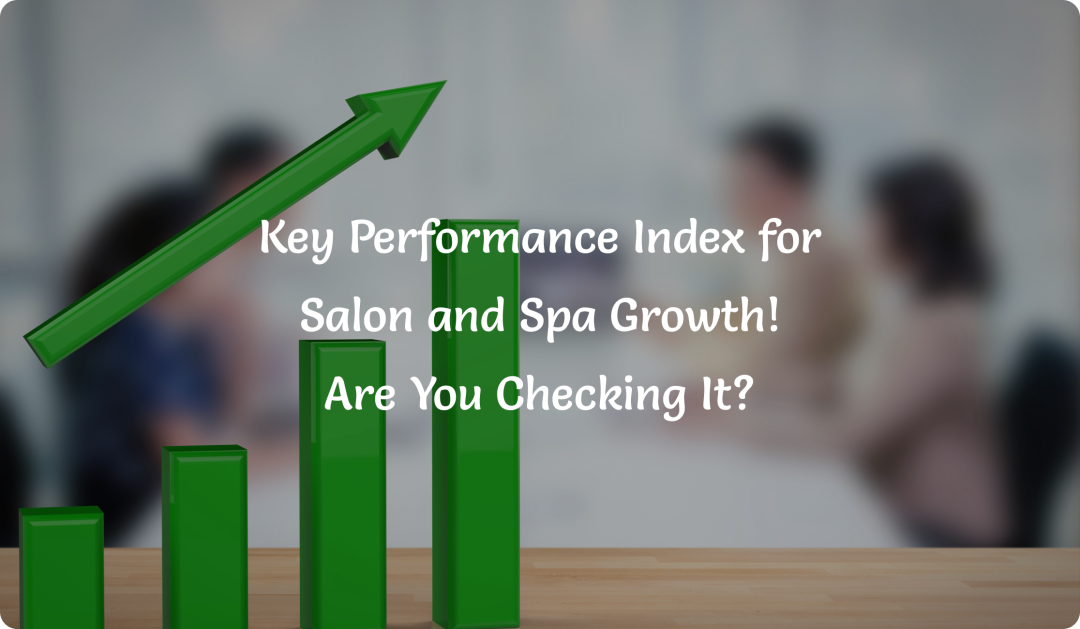 Today, key performance indicators/index (KPIs) has become crucial to every business in every industry. Behind every business idea, there is a goal. When you have your goals listed clearly, reaching them becomes easier. Similarly, a goal and KPI are synonymous.
When a salon or spa embarks in the beauty industry, it is very important for them to choose the right KPIs based on what is important to them, what they want to achieve, and where they want to see themselves in the years to come.
Most Read: Steps to Market your Newly Opened Spa Business
Of course, every spa and salon wants to generate revenue. However, that is the end result, not a goal. Only by focussing on key performance indicators can a spa or salon increase its revenue.
Having a list of KPIs can definitely take your beauty business to the next level. Spa scheduling software is a catalyst in driving revenue to your spa business. It gives you daily, weekly and monthly insights on your customers, services, sales and revenue, and staff.
Important KPIs That Every Spa and Salon Must Check Right Now On Their Spa Scheduling Software:
Monthly sales target:
Firstly, every spa must have a goal to reach a monthly sales target. The numbers you set are up for you. However, it must be realistic. It's good to aim for the moon, but there's no point if you cannot accomplish it. Have a number that you are confident about reaching, and that will remain consistent throughout.
Also Read: Revealing the Secrets to Achieve Monthly Salon and Spa Goals
Here are some KPIs that will help you shape your monthly sales target:
➢ Total number of customers visiting in a month
➢ Number of first-time customers
➢ Repeat guest ratio
➢ Visit frequency by the customer and by service
➢ Number of customers who use spa scheduling software to pre-book appointments
➢ Customer retention rate
➢ The average rate of customers retained, by a particular stylist
➢ Measure customer responses post-treatment
Average customer spending:
As the name suggests, average customer spending determines how much each customer spends when they visit your spa. If the number is high, you are going in the right direction whereas if the number is facing an all-time low, you definitely need to do something to fix this. Perhaps you can personalize your services to ensure more customers return to your spa to avail of a particular service.
Also Read: Salon Customer Experience: Definition, Importance & Tips
Besides checking the average customer spend, determine the following:
➢ The average price of the most availed service
➢ Total treatment revenue in a given time period
➢ Percentage of available appointments booked
➢ The total number of sales in a given day
➢ Percentage of sales from retail products
➢ Percentage of sales from services
➢ Total revenue from gift card sales
➢ Number of purchases made by redeeming gift cards
Staff management:
The service providers and stylists at your spa are definitely the reason for your success. However, it is not necessary that every stylist is busy every single day. For example, A senior stylist may be getting more appointments than a junior stylist.
You might like: The Best Way To Manage Salon Staff Efficiently
This can be checked on the following parameters:
➢ Number of clients a stylist caters to per day
➢ Percentage of clients who rebook their next service with the same stylist
➢ Percentage of the stylist's salary compared to how much they produce in sales
Determining key performance indicators tells you about your salon and spa growth well. It helps you measure important aspects of your business, and affects your overall performance. Spa scheduling software is the best way to record your basic KPI information on a daily basis. It saves you from the nightmare of recording information manually. MioSalon is the ideal software that helps you measure, track and report all the KPIs that are important to you at the end of the week or month. You can also compare current figures with past performance and check your improvements, and how you are growing.
Before you know it, you will be able to reach your goal and watch your business win. For more information on spa scheduling software, visit www.miosalon.com.