25 Unique Salon Quotes For Marketing and Attracting New Clients

The hair and beauty industry is all about appearance. It's a place where a 'book is judged' by its cover. No matter how good the services you offer are, your clients are going to judge you on appearance. Thus, make sure your décor is a statement of who you are and what you do. 
While there are several ways of decorating a salon, ensure your space is visually stunning using Salon Quotes. 
Don't restrict your salon with just a name sign. Push your visual marketing efforts by decorating your door, windows, floor, walls, and shelves. 
You can use these Salon quotes in your SMS & Email Marketing Campaigns, Salon interior designs. Make sure you have your Salon Software to manage your salon business efficiently and attract new clients using these best Salon quotes.
Here are 25 Best Salon Quotes that you can work wonders for your Salon Business:
1. 
"Fabulous things happen inside our salon"
2. 
"Fall in love with your hair all over again"
3. "Life is too short for boring hair"
4. "Come in, let's make you gorgeous"
5. "You're perfect in most ways, we just want to fine tune you" 
6. "Roses are red, violets are blue. A haircut and nails costs less than a dinner for two"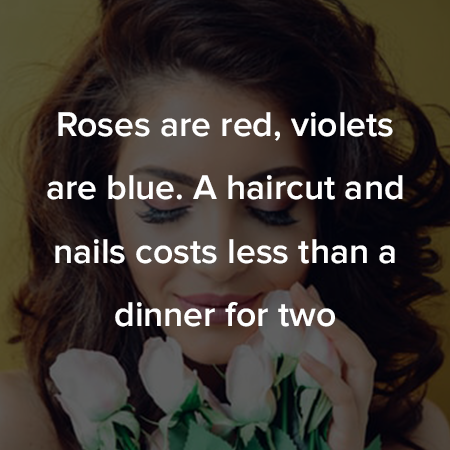 7. "Beauty comes from the inside"
8. "There's nothing great hair and a glass of bubbly can't fix"

9. 
"Time to be beautiful" 
10. "Hello, Gorgeous"
Pro Tip: Use Salon Management Software to attract new customers and maximize revenue
11. "Beauty begins the moment you decide to be yourself"
12. "Happiness is…freshly printed nails"
13. "People will stare, make it worth their while"
14. "What happens at the Salon, stays at the Salon"
15. "Don't waste a good hair day"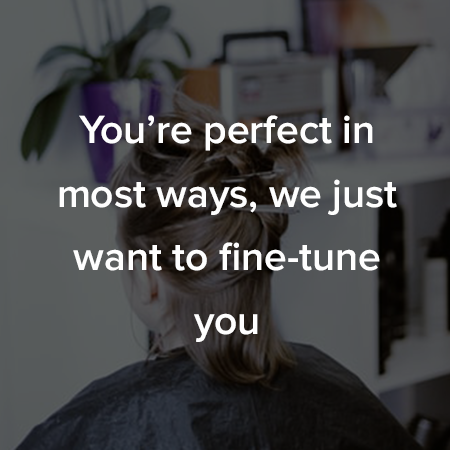 16. "Beauty Salon is where the magic happens"
17. "Hair that slays, starts at the Salon"
18. "We do nails, check us out"
19. "Beauty is the illumination of the soul"
20. "Be strong, be fearless, be beautiful"
21. "Simplicity is the beauty of life"
22. "Your hair is in right hands"
23. "Elegance is the only beauty that never fades"
24. 
"Be your own kind of beautiful"
25. 

"Your first step to great hair begins here"

Use these Salon quotes in your Social media pages like Instagram, Facebook, in your SMS & Email campaigns and also in your offline marketing displays.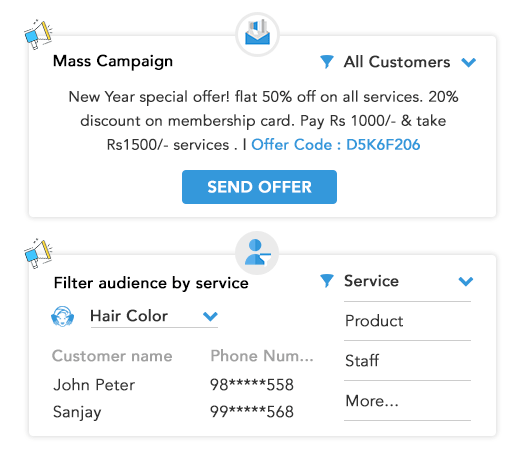 If your salon has a glass door or big windows, make the most of it rather than leaving it empty. Consider putting decals, clings or stickers on the glass. Most salons put their name or logo, service list (hair, nails, makeup), working hours, pictogram or working tools and a quotes as window decal.
Decorating your Walls and Floors using Salon Quotes
Today, wall decals have become very popular. It creates a specific mood not only for the salon employees but for the walk-in clients as well. Plus, attractive walls make great backdrops to write your Salon Quotes and make Instagram-worthy pictures. 
Floor decals are slowly but swiftly gaining popularity in the salon industry. Putting them on the street outside your salon can bring a whole lot of traffic into your salon. Print highly motivating salon quotes on round-shaped decals to welcome people.
Salon Quotes on Reception & Chalkboard:
The lobby or reception of a salon is the first impression for people walking through the door.
Behind every reception desk you'll find the name of a salon and its slogan. It is usually made visually-stunning by 3D lettering, channel letters and wall decal. Add salon quotes under your Business name to reinforce your Brand.
Chalkboards are a thing in the food and beverage industry. However, the salon and spa industry are soon catching on the trend to attract passers-by. Chalkboards are usually installed on the front part of the salon to keep clients informed about ongoing deals and offers. Consider changing the Salon quotes on the chalkboard every day.
Being creative with salon quotes inside and outside your beauty salon is the trick to attract and retain customers. Quotes bring in positivity and inspiration, and make the world a happy place.
Make use of these Salon Quotes in your Marketing campaigns, and salon interiors to exhibit your classiness. We know, Salon Management is not an easy job. Use a Salon management software to automate your salon daily operations and increase productivity.