7 Secrets to Reduce Salon And Spa Costs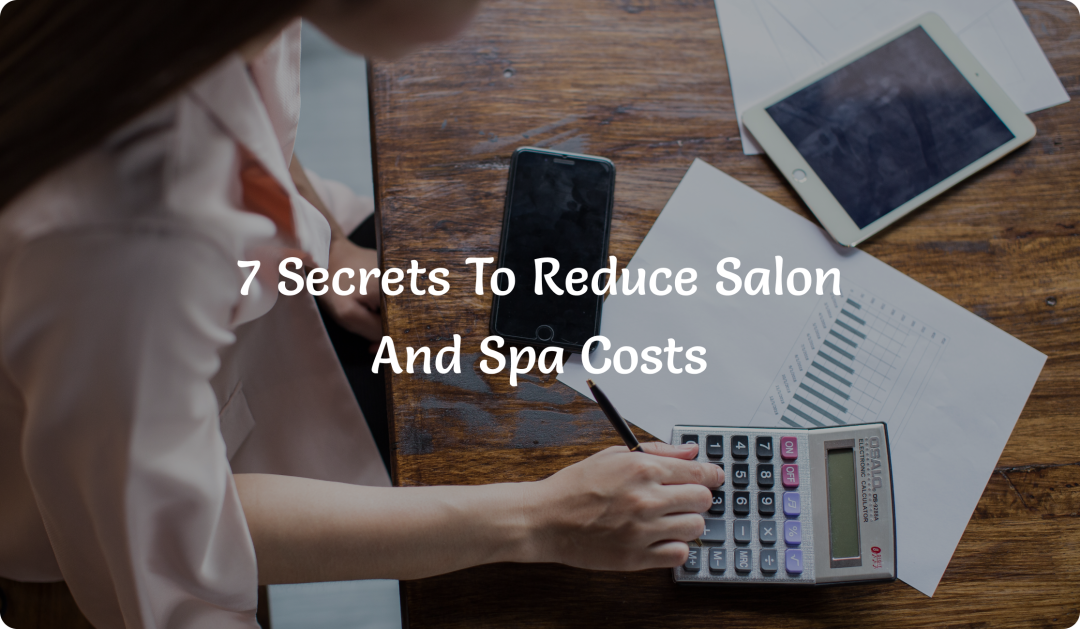 Reducing Salon And Spa Costs is always a far cry for many business owners. If you aim to successfully manage a hair and nail salon, it is vital to keep tight control of the overhead expenses. During the busy season especially, day-to-day expenditures do tend to get out of hand.
With a little planning and persistence, everything can be kept under control. Running a salon and spa business means investing in an array of areas including facility, inventory, staff, and marketing. While minimizing costs is a good idea, it is even more important that your intended budget is being used efficiently.
7 Secrets to Reduce Salon And Spa Costs
In this blog, we've discussed seven secrets that will help you control your Salon And Spa Costs.
1. Inventory control:
A common mistake most salons and spas make is that they overstock inventory. By having surplus inventory, you will have your money tied up in products you no longer use. The best way to reduce inventory costs is by doing your research and knowing what retail products your clientele will purchase. This helps you reduce the surplus of merchandise. If there are certain staple products you always need, purchase them in bulk.
For seasonal products, purchase in smaller quantities. Spa software will be able to provide all the information you need. You can track your client's previous purchases and their spending habits. Use this information to pre-order products when they're running low. This way, you will always have what your customers need without having to overstock. We've compiled the best practices to maximize revenue using salon inventory management software.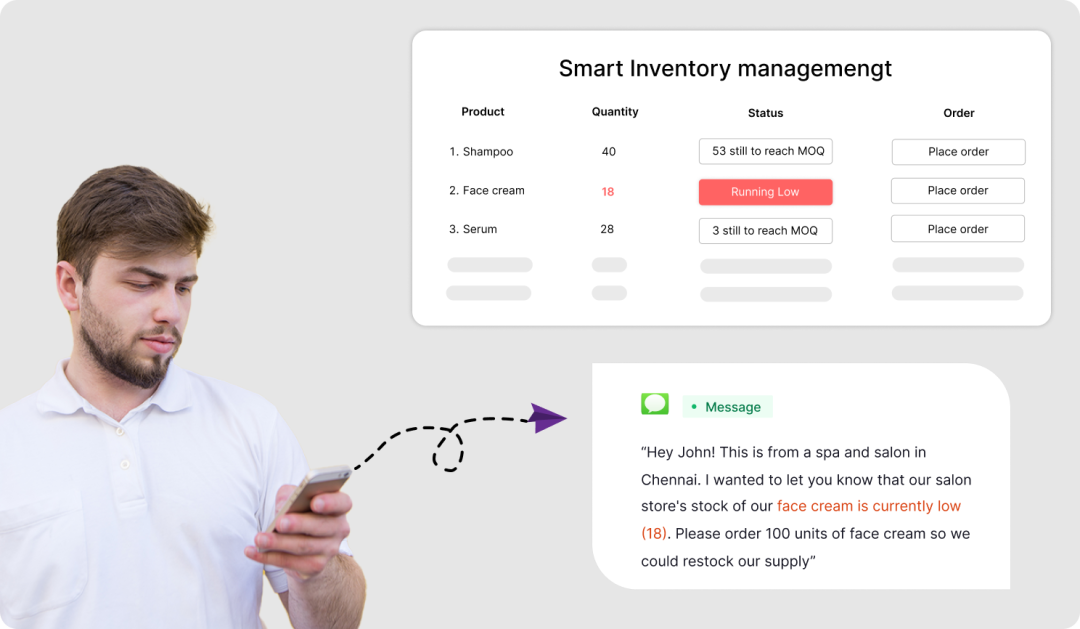 2. Maximize Productivity:
As a service-oriented business, the revenue of your spa is directly related to how much your employees can accomplish. Although they may be working hard, they're not always making the best use of their time. You can improve your salon's bottom line by reducing their office work and maximizing their productivity. For example, consider using spa scheduling software to help eliminate the need for too many receptionists.
A lot of time of employees is often wasted as they are busy answering calls. Tasks like these can be automated by utilizing spa management software. Online booking and text message confirmations enhance the productivity of your employees. This way your employees can accomplish more tasks in less time and devote their entire focus to the clients.
3. Reduce Overstaffing:
When you step into the beauty business, you only need a certain number of stylists and technicians. Overstaffing in no way is going to make you more successful. Thus, another way to cut costs in your salon or spa is by limiting the number of employees your salon needs. If a busy period is approaching, you can always hire freelance stylists during such seasons.
However, do not cut back so far that it affects customer service in any way or you're left with no alternative if anyone calls in sick. Streamlining the process will help you make better use of your staff. Incorporating spa scheduling software can enable clients to schedule appointments and receive automated confirmations and reminders. This can free your staff up to instead service clients in your salon.
4. Be Strategic:
Behind every decision you make in your salon, there should be a valid reason. The financial costs should be not more than the benefits. For example, are your TV and magazine subscriptions really important? They may seem to make a client's time pass as they wait, but the reality is that they take away upsell opportunities and distract your client's attention from your retail product display and salon menu. We believe that it makes more sense for a salon to cancel those subscriptions and instead save and earn more money.
5. Utilize Your Space:
Most salon and spa owners complain about losses because they are not able to make maximum use of their space. Did you know? Putting enough thought into how and where retail products are placed can maximize sales. It is important to use every square foot in your salon efficiently. Since the ultimate aim is to generate revenue, maybe you can add an extra salon chair or a retail display.
As a Salon owner, one should know the importance of creating an inviting Salon front desk. On the other hand, if your salon facility is in need of a revamp, don't go all out and burn a hole in your pocket. You can dig up some DIY ideas on the internet and see how you can make tiny amendments.
6. Better Use Of Free Time:
When you run a salon or spa, it is not necessary that your stylists are busy every minute of the day. Juggling between appointments and lunch breaks, they will have free time as well. Instead of them just sitting idle, involve them in managing your business. Hold meetings, review performances, and chalk out plans that can help in the betterment of your business.
You could also assign small daily tasks for everyone to complete tasks such as dusting, folding towels, cleaning brushes, and more. If every staff member can manage small portions of your daily cleaning, you can eventually fire your cleaning crew or limit how often they need to come in. By doing this, you can significantly save on your costs.
7. Reduce Waste:
Every month, it is important to conduct meetings with your employees. You must be able to explain to them that there is a cost to the supplies they use. For a stylist doing a hair color treatment on a client, an extra pump of color may not seem like a lot but when it happens again and again, it could mean you need to restock on that particular product more often than possible.
The best way to record the accurate amount of product used is by filling it in spa management software. Your stylists must not just be trained to reduce supplies and product waste but utility waste too. Excessive usage of electricity and water can be a killer for your salon. Remember to switch off lights and main switches when closing your salon. Even doing the smallest of things can help in reducing costs.
If you are looking to reduce your Salon And Spa Costs and keep your salon profitable and the overheads low, it's time to switch to MioSalon, spa management software. The software helps you increase efficiency in your salon and reduce your advertising spending. Incorporated with features such as email marketing, loyalty rewards program, customer referral program, and client feedback system, retaining clients is much easier than ever before.