How Salon SMS Marketing Can Be A Game-Changer For Your Salon Business?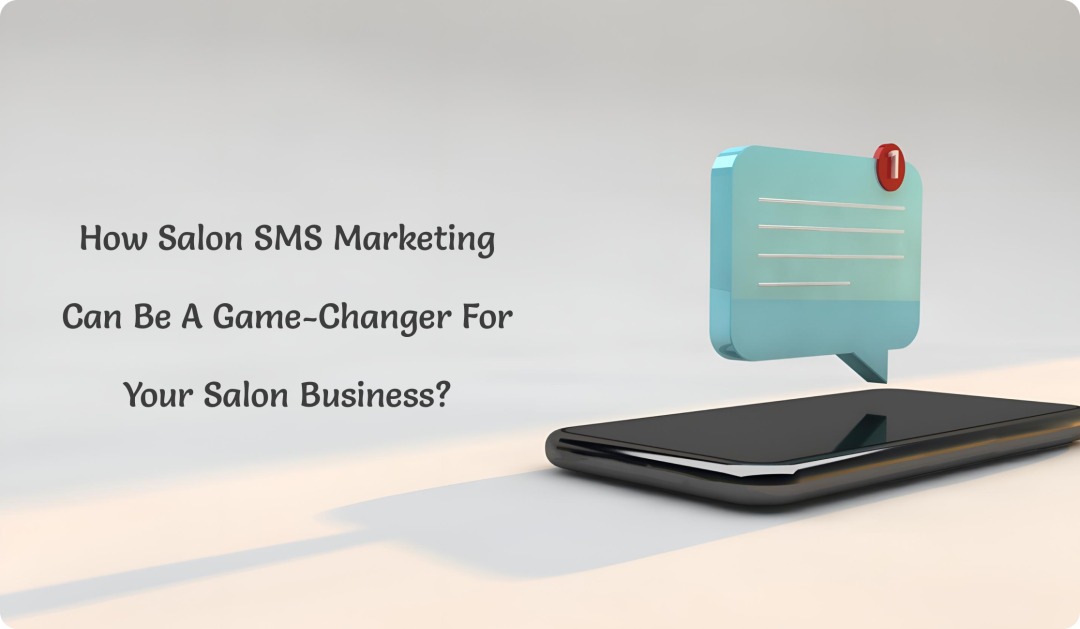 Salon SMS Marketing can be a major game-changer in your salon business. When a customer misses their appointment, it can be extremely frustrating for your stylists and technicians. The wax is ready; the nail polish is laid out, and then for some reason, the client doesn't turn up. While it's not only annoying, it can also have an adverse impact on the revenue of your salon. If this happens repeatedly, it can also break down the communication between you and your client.
Thus, from this, we can derive that nailing the communication in your salon is the essence of running a successful business. The way you communicate with your current and future clients says a lot about your business.
In the beauty business, no-shows are costly. The only way to reduce them is by breaking the communication barrier. Fortunately, with Salon SMS Marketing, salons and spas today can target new clients, drive in more business and decrease the number of missed appointments.
Additional Resource: Salon Offer Messages & Templates to Maximize revenue.
When it comes to client engagement, nothing speaks bigger than SMS. It can thrash even email and social media. 99% of the text messages you send your clients to get opened, often within the first 3 minutes of being received. On average, people look at their phones 85 times a day. Considering these statistics, it is important for salons to capitalize on this form of communication.
Salon management software such as MioSalon usually integrates with bulk SMS providers to not just reach your client but have a two-way conversation with them. The client can respond to your message and you can track their responses in the salon software. The whole chat history will be available in your account which you can use as a reference in the future as well.
Salon owners often ponder if SMS can be valuable to their business. The truth is that Salon SMS Marketing is not just valuable but a game-changer for the beauty business. Whether you are new in the business or are struggling to maintain a bottom line, bulk SMS marketing can elevate your business to a whole new level.
You may be interested in : How Salon SMS Marketing Can Be A Game-Changer For Your Salon Business?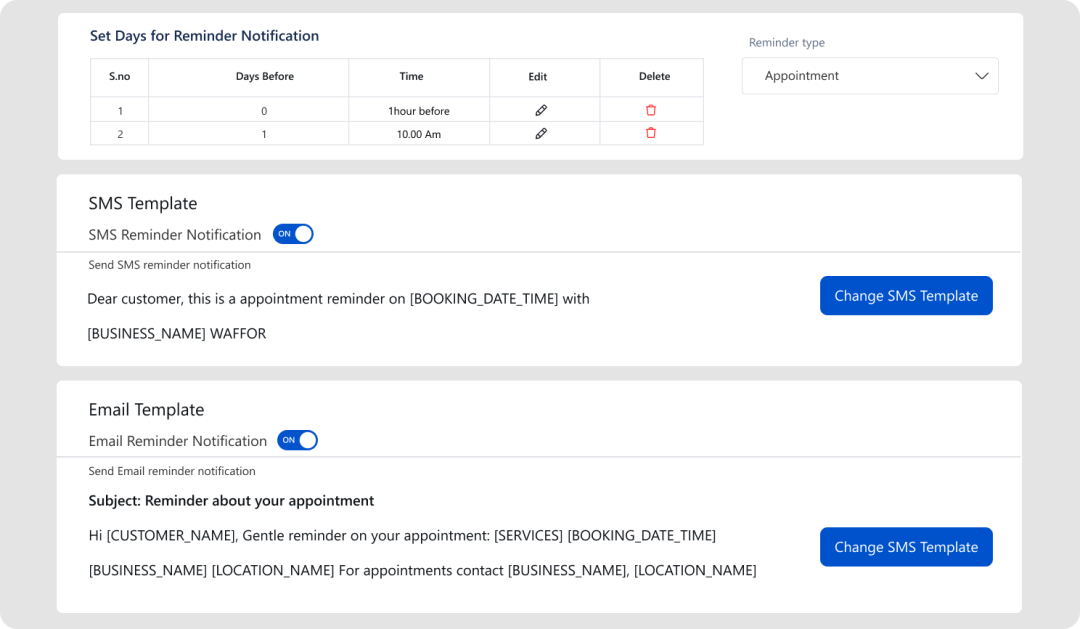 Spa And Salon SMS Marketing
Improves efficiency
Salon SMS Marketing improves the overall efficiency of your business. Once you start automating every process in your business, you'll realize how much free time you have to devote to growing your business. With salon appointment software, you just have to set up automatic appointment confirmations and reminder messages which will automatically reach your clients days before their appointment. Once you set this up, you will never have to worry about no-shows.
As a salon manager, it is vital to maintain a rapport with your clients. The best way to do that is to use Salon SMS Marketing. Whether it's sending them an appointment reminder message or thanking them for coming in, the possibilities of SMS are limitless. You could also surprise and delight your clients with promo codes and discount coupons on special occasions such as birthdays and anniversaries.
Increase your revenue
When a client does not turn up for an appointment, immense time and money are lost. By scheduling automatic appointment reminders, you can maximize your profits and keep your stylists occupied throughout the day. Salon SMS Marketing is also a great way to reach out to clients you have not seen in a while.
For a detailed view : How Salon Management Software Helps Increase your Revenue?
Enhances your brand personality
Besides making money, it is also important to make sure your salon shines in good light. With SMS, you can build client loyalty. After an appointment, you can ask your clients for reviews and referrals. These can in turn be used in business marketing to build a positive image of your salon.
Only when you start using SMS marketing in your business, you will be overwhelmed by its features. It is also known to reduce client churn rates. If you're confused about how SMS can be a game-changer for your salon business, we have you covered. Start by using SMS in the following three ways and you'll definitely see positive changes in your business.
Know how : How To Raise Spa Prices And Have Good Client Retention?
Automated Marketing
Growing a business involves a great deal of stress. Remove the stress out of your business with easy-to-use marketing tools. Here's how SMS can help you in automated marketing:
➢ Thank you messages:
It is always important to be in your client's good books. After they avail of service at your salon, send them a short and sweet message thanking them for choosing your salon. It's a great way to lift your brand and maintain client relationships.
➢ Feedback requests:
If you are looking to improve brand awareness and credibility over the internet, getting reviews from your clients is a must. With MioSalon, you can get reviews from your preferred channels such as Facebook, Google, and Yelp.
➢ Rebooking messages:
The best way to increase bookings on your salon appointment software is by sending rebooking reminders to your clients. For example, if a client is due for a hair coloring touch-up, send them an SMS a few days in advance asking them to rebook. You can check the client history on your salon management software and customize your rebooking messages.
➢ Reconnect messages:
The beauty of SMS is that you can use it to get in touch with clients you haven't seen or heard from in a while. Lure them with discount coupons so that they get tempted to book. Remember, everyone loves free stuff.
Also Read: 9 Client Text Messages you must automate on your Salon Software
Client Reminders
Often, it so happens that clients schedule appointments weeks in advance and forget about it. This results in them not turning up and your stylist's time and your salon's revenue is lost. Sending out friendly reminders and confirmation messages will make sure they don't miss out on an appointment.
➢ Confirmation messages:
As soon as a client books an appointment on the software, send out an automated confirmation message.
➢ Reminder message:
Remind clients of their upcoming appointment a few days before and on the day of the appointment.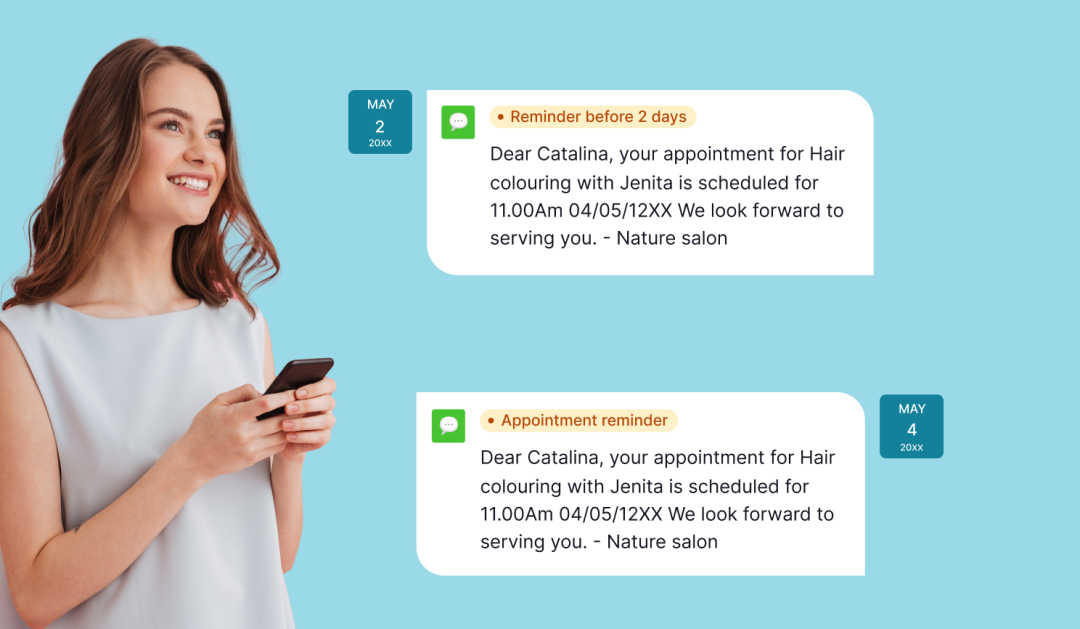 Campaign Marketing
Executing target Salon SMS Marketing campaigns can drive revenue for your salon and increase brand awareness. You can conduct separate campaigns for your regulars as well as potential clients. The SMS content for each campaign can be determined by service, staff or last date visited. It can also be specified for different beauty salon special occasions and also based on user frequency.
You might like: Beauty Salon Marketing Ideas – Top 5 Occasions And Text Message Templates
You can even give your clients a chance to respond, and track their responses on the software. Your job doesn't stop right after sending out salon marketing SMS; it is important to get your messages opened & read.
Most Read: Hacks to get your Salon Text Messages Opened & Read
Here are a few tips to get the most from your SMS campaigns:
➢ Personalize your text messages by using their first name
➢ Keep your message short and sweet, and two the point
➢ Figure the right time to send out messages. A time when the client will actually sit back and read your message.
➢ Keep your database up to date and here are some effective tips to build your clientele. What's the point of SMS marketing if you are texting your clients on the wrong number. Update your database every two months.
Also Read: Important Steps To Build your Salon Client Database Quickly Like a Pro
➢ Ask your clients to leave reviews. Entice them by giving them a sweet deal on their next visit.
➢ SPAMMING is not allowed. If you spam your clients, they will opt out of your SMS service. Setup automated marketing messages based on client history and behavior.
SMS marketing when integrated with Email Marketing campaigns takes the game to a whole new level. Don't forget to check out these salon email marketing templates to perfect your campaigns for success.
Get started with Salon SMS Marketing today, and see how it changes your beauty business forever. Reputed clients in the hair and beauty business have been swearing by MioSalon, salon management software, to automate their marketing and business efforts. It's time you too give your salon the hint of automation. Speak to us and we'll give you a virtual tour of MioSalon.