Improve Your Salon Operations Overnight With These Tips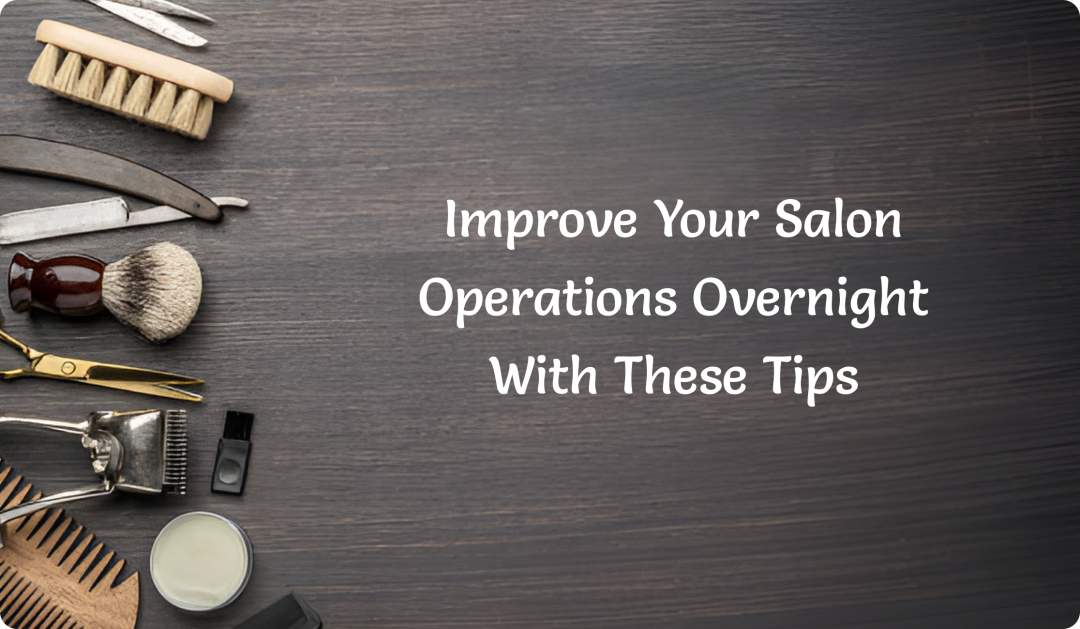 Every salon owner dreams of operating their salon business as smoothly as they can. However, no matter how much you try, a few glitches here and there are bound to occur. If your team is spending too much effort on small tasks, it's high time you look into your daily salon operations. Spending too much time on unimportant tasks means taking time away from your customer service.
If you make changes to the operations in your salon, not only will you be able to boost your salon business but also enhance the productivity of your staff and profitability.
To Improve Your Salon Operations, Here Are Some Easy Ideas To Get You Started:
1. Create a powerhouse front desk:
Having a powerhouse front desk in your salon is a bonus. The first step to improving salon operations is by training your reception staff on how to upsell and cross-promote products and services. They are the ones after stylists that can seal the deal with retail sales. They also play a major role in boosting your business as they give a client proper product recommendations and ask if they'd like to pre-book their next appointment.
2. Let clients do the booking:
Most salon owners find their daily operations messed up because the reception staff is busy taking calls and scheduling appointments. What you can do is offer online scheduling on your salon management software that makes it easy for a client to book their own appointment at a time convenient to them. This simple feature relieves the front desk staff of the pressure and gives clients the flexibility to book when they feel like it.
3. Be transparent and competitive:
Always monitor the prices of your competitors. The beauty business is all about that. Most people visit a salon, spa, or nail bar to get pampered. If they don't feel pampered. They won't return. Be realistic yet confident about your pricing. If your customer service and quality of treatments are phenomenal, customers wouldn't mind paying a little more. Know how to Raise your Salon & Spa prices and retain clients at the same time. We would recommend you display your prices on your salon software so that your clients don't have to ask and therefore are not in for a surprise at checkout.
4. Use automated confirmations:
Most salon & spa software offers automated email and text confirmations. This saves immense time as your receptionist will not have to make several calls each day.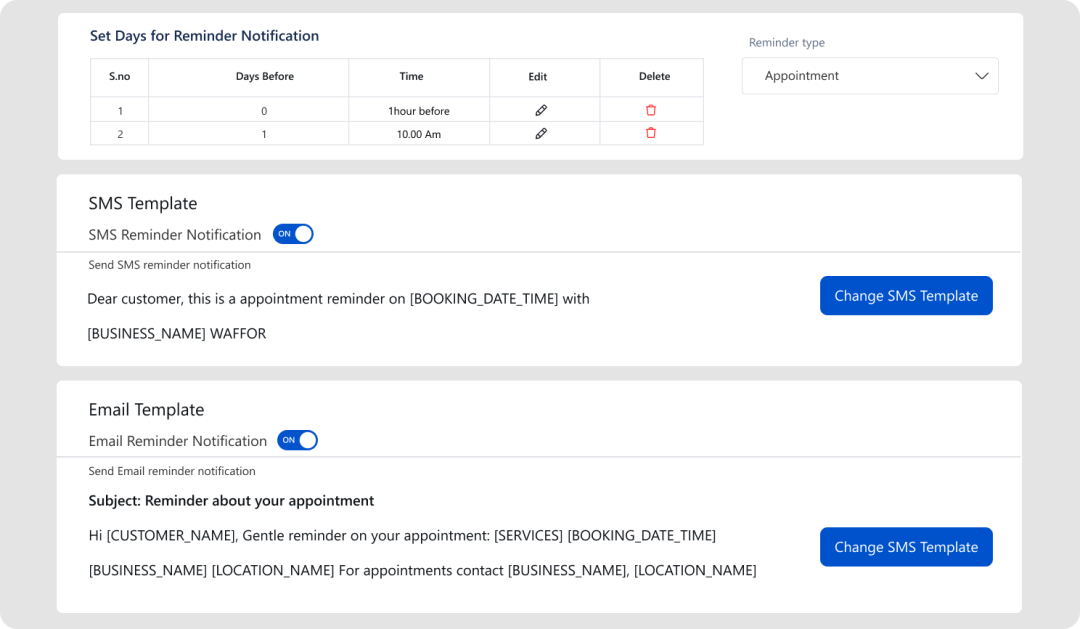 5. Message service:
If you have a phone line in your salon or spa, how about giving callers a brief introduction before transferring the call to the receptionist? Most airlines have a pre-recorded message on their toll-free numbers. The message can include salon hours, directions to the salon, or simply a message to stay online till the call is connected to the receptionist. If the message says that a client should schedule their appointment online, a caller can hang up immediately thus giving the receptionist more time to take up other tasks.
6. Profit centers:
Find out the most profitable service on your salon menu and start marketing it left, right and center. Most salons find hair coloring services selling like hotcakes. If that's the case, expand your color offerings, incorporate more coloring stations and streamline the color workflow. If you streamline your coloring stations, your service providers can also take up other appointments while an existing client's color processes.
7. Offer add-on services:
Make it a part of your salon consultation to offer add-on services to a client. A little upselling here and there can contribute significantly to the overall bottom line of your salon. Upselling is an art and educate your Salon Staff on this aspect to see spikes in Salon profit & growth.
8. Create a loyalty program:
Another way to ensure you have a steady stream of clients walking in is by incorporating a loyalty program. Give clients the opportunity to earn points with every product or service they purchase. You can also include other ways by which they can earn points such as online scheduling, pre-booking, or referrals. Once the points get accumulated, they can be redeemed for future service or product purchases.
9. Offer interesting retail offers:
The salon business is a competitive one. The best way to set yourself apart from your competitors is by offering a unique and decent range of retail products. Since most people love the convenience associated with online shopping, you can also set up an online retail store.
10. Automate correspondences:
A small gesture from your side gives your clients the feeling that you truly care about them. Set up your salon management software to send out thank you emails after a client has availed a service, wish them a happy birthday or anniversary, and remind clients they're due for an appointment if they haven't visited in a while. Use these simple yet effective Salon SMS templates for All Time Promotions and Festivals.
11. Find the ones missing in action:
All salons will have a set of clients that stop coming in, for whatever reason. Check up your salon software to check who those clients are that are missing out. Make a conscious effort to reach out to them with a postcard, personalized email, or special offer.
12. Maximize space available:
It's extremely important to maximize the space available in your salon. Try and get part-timers or freelancers to pair up and work together so that the space in each station is utilized to its best. If you are a New Salon,
13. Send out a survey:
In every business, there's always room for improvement. If you'd like to know what your clients desire and what they think of you, conduct a survey every quarter. Create a set of questions and email it to them. Once you've collected a fair share of responses, analyze what they think about your business.
14. Think ahead:
As a salon owner, it is extremely important for you to think ahead. You should always be on the hunt for new clients. You could have a special pricing structure only for students or a discounted rate on certain services. This is a great way to market within the community. If your salon has a referral program, you can continually build your client base.
The above tips are a sure shot to improve operations within your salon and business overnight. Technology plays a crucial role in smoothening daily operations. If you agree with us, get yourself MioSalon, salon management software. With this little hint of automation, you'll soon realize how profitable your business is getting.